Ah, the silver anniversary – a milestone marking a quarter-century of shared smiles, adventures, trials, and pure, enduring love.
Yes, 25 years of marriage is a momentous occasion worthy of grand celebration.
But how do you encapsulate a relationship so rich in history and brimming with sentimental moments into a single gift? 
And not just any gift, but one that symbolizes a love that has stood the test of time, growing only stronger and more beautiful each year.
As the traditional symbol for 25 years of marriage, silver is a beautiful, shining embodiment of a relationship that's weathered life's storms and still sparkles.
It's timeless, elegant, and as precious as the bond it represents. Therefore, choosing the perfect silver gift becomes not just an act of love but a reflection of your shared journey.
But here's the challenge: finding a silver anniversary gift as unique as your love story. You need a gift that's not just 'silver,' but 'silver plus something.'
Something thoughtful, something personal, and something that speaks volumes about your cherished memories. Something that, like your love, transcends the ordinary.
In this blog post, I've handpicked a selection of silver gift ideas to help commemorate this major milestone.
From classically elegant keepsakes to innovative, personalized treasures, these are not just gifts but vessels that carry your shared history and dreams for the future. 
Key Takeaways
Silver jewelry is a timeless and classic option for a 25th wedding anniversary gift, representing strength and durability.
Personalized silver gifts, such as engraved keepsakes or monogrammed home accessories, offer unique and thoughtful options.
Silver experience gifts, such as getaways or dining experiences, can provide unforgettable ways to celebrate the occasion.
DIY silver-themed gifts, such as a silver photo album or homemade silverware, showcase creativity and effort and can be personalized with engraved messages or monograms.
Elegant Silver Jewelry
There's something timeless and classic about silver accessories that make them a perfect gift for any occasion – especially a milestone anniversary.
If you're looking for something more tailored to your spouse's interests, consider custom-designed silver cufflinks for the stylish gentleman or minimalist bracelets for someone who appreciates understated elegance.
In addition to being beautiful and versatile, silver jewelry represents strength and durability – essential in any lasting marriage.
When choosing the ideal piece, consider not only the design but also the symbolism behind it.
For example, a pair of intertwined rings can symbolize your commitment to each other and how you've grown together over the years.
Silver Home Décor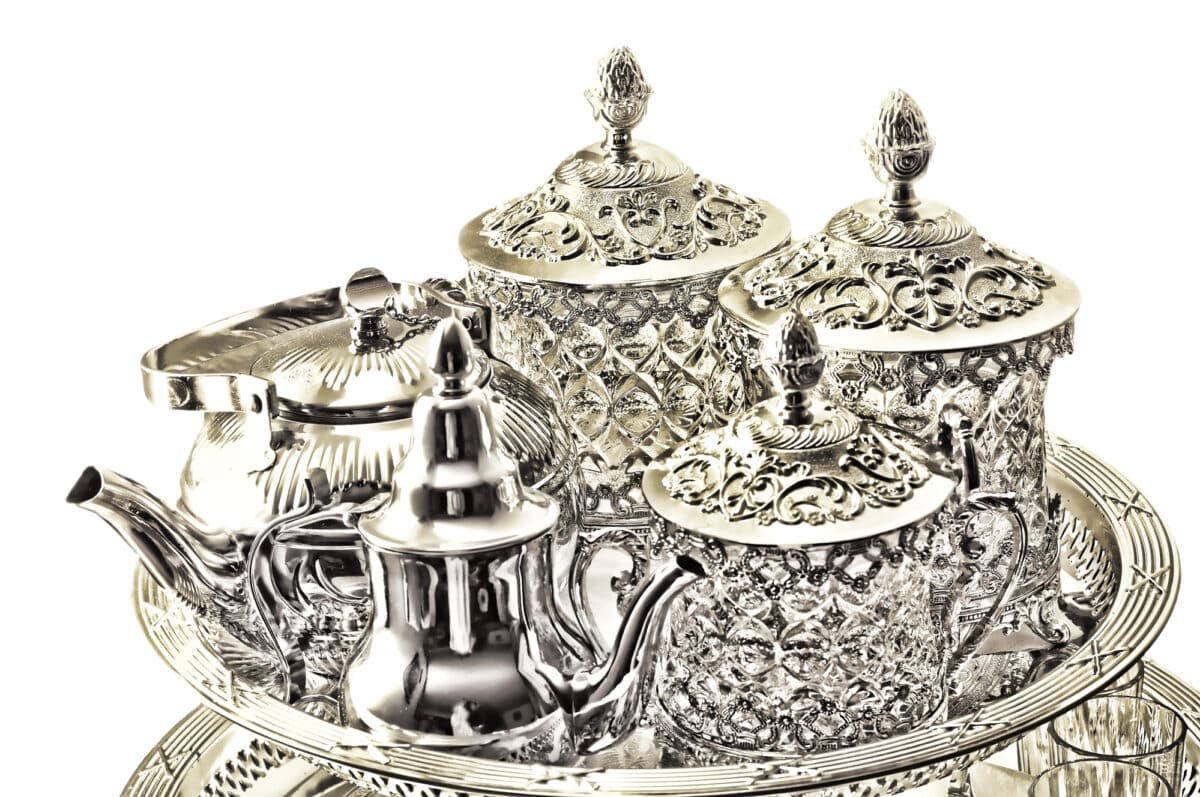 Silver tableware and metallic accents are perfect for commemorating your silver wedding anniversary while adding a touch of sophistication to your space.
From sleek candle holders and decorative trays to exquisite picture frames and ornate mirrors, there's no shortage of beautiful silver items to elevate the ambiance of your home.
Incorporate silver tableware into your daily routine or save it for special occasions – either way, these pieces will impress.
Consider upgrading your current flatware set with a stunning silver one or investing in some statement-making serving platters and bowls that will command attention at any gathering.
Meanwhile, metallic accents can transform even the simplest furnishings into dazzling focal points; try swapping out old knobs on dressers or cabinets with sleek silver ones, or add some sparkle through embellished throw pillows and cozy blankets.
Personalized Silver Gifts
Looking for a unique and thoughtful gift? Consider personalized silver gifts!
You can find engraved keepsakes, customized jewelry, or monogrammed home accessories. These elegant and timeless presents will surely make your loved ones feel special and cherished.
Monogrammed Home Accessories
Adding personalized touches to everyday items can make them feel extra special, and they'll become cherished keepsakes you will treasure for years to come.
Some monogrammed home accessory ideas include:
Monogrammed tableware: Serve up some love with silver monogrammed plates, bowls, or serving trays. This personal touch can elevate any meal into a memorable occasion.
Customized blankets: Snuggle under a soft throw blanket embroidered with your initials or wedding date. Perfect for cozy movie nights or just relaxing on the couch together.
Personalized picture frames: Display your favorite memories in style with elegant silver picture frames engraved with your name or wedding date.
Monogrammed towels: Add a touch of luxury to your bathroom with plush towels featuring your embroidered initials. A practical yet thoughtful gift idea.
Engraved candle holders: Set the mood for romance by lighting candles in beautiful silver candle holders adorned with your monogram. A stunning addition to any room's décor.
Silver Experience Gifts
Silver experience gifts are a unique and memorable option, as 80% of people prefer experiences over material items.
Silver getaways and dining experiences can be an unforgettable way to celebrate your special milestone together.
Plan a romantic weekend at a luxury hotel with touches of silver in the décor, or treat yourselves to a gourmet dinner at an upscale restaurant featuring silver tableware for that extra touch of elegance.
Surprise your spouse with tickets to see their favorite band or artist perform live, ensuring they play at a venue known for its stunning silver architecture or design.
Or perhaps indulge in a couples' spa day featuring rejuvenating treatments infused with colloidal silver's restorative properties.
Silver-Themed DIY Gifts
If you're looking for a more personal touch, creating a DIY silver-themed present can be an incredibly meaningful way to mark the occasion.
Not only will your spouse appreciate the thought and effort that went into making their gift, but it's also a great opportunity to showcase your creativity.
Here are some ideas for silver-themed DIY gifts that you can make:
Silver photo album
Create a custom photo album with a silver cover or embellishments to store your cherished memories from over the years.
You could add annotations or anecdotes alongside each picture for an extra special touch.
Gather materials like metallic cardstock, patterned paper, and adhesive.
Print out photos and arrange them chronologically or by themes.
Add mementos collected over the years, such as ticket stubs or love notes.
Homemade silverware
Design unique pieces of cutlery by wrapping silver wire around existing utensils or create entirely new ones with polymer clay handles coated in metallic paint.
This is perfect for couples who enjoy hosting dinner parties.
Choose appropriate tools like pliers, wire cutters, and paintbrushes.
Select high-quality materials like stainless steel wire and food-safe paints.
Consider engraving initials or anniversary date on each piece.
Personalized keepsakes
Make sentimental items such as jewelry boxes or decorative frames adorned with silver accents.
These thoughtful creations can be beautiful home décor and meaningful reminders of your enduring love.
Find inspiration from online tutorials, craft stores, or even family heirlooms.
Use wood, glass beads, crystals, or fabric to enhance your project.
Customize each piece with engraved messages or monograms.
Frequently Asked Questions
What Unique and Unconventional Silver Gift Ideas for a 25th Wedding Anniversary Go Beyond the Traditional Categories?
Discover breathtaking silver travel experiences that'll sweep you off your feet! Explore personalized silver art, crafting a lasting memory together.
These unconventional ideas surpass traditional 25th-anniversary gifts, leaving an unforgettable impression.
How Can I Choose a Meaningful Silver Gift for a Couple With an Extensive Collection of Silver Items?
Consider their hobbies and interests when choosing a silver gift.
Silver travel accessories or personalized silverware can be unique additions to their collection, reflecting their personality and strengthening your bond with them.
Are There Any Specific Cultural or Symbolic Meanings Behind Gifting Silver for a 25th Wedding Anniversary?
Did you know 25 years of marriage is often called the "silver anniversary"?
Silver symbolism represents harmony in cultural traditions, making it a meaningful gift to celebrate a couple's enduring love and commitment.
How Can I Incorporate the Couple's Interests or Hobbies Into a Silver-Themed Gift Idea for Their 25th Wedding Anniversary?
Consider their hobbies and interests to create personalized keepsakes or plan a silver vacation.
For example, gift engraved silver items related to their passion or organize a trip to explore a famous silver mine.
What Are Some Eco-Friendly or Sustainable Silver Gift Options to Consider for a 25th Wedding Anniversary Celebration?
Consider eco-friendly jewelry made from recycled silver or ethical gemstones.
Sustainable silverware crafted from reclaimed materials is another thoughtful option, ensuring a lasting and environmentally-conscious gift.
Final Thoughts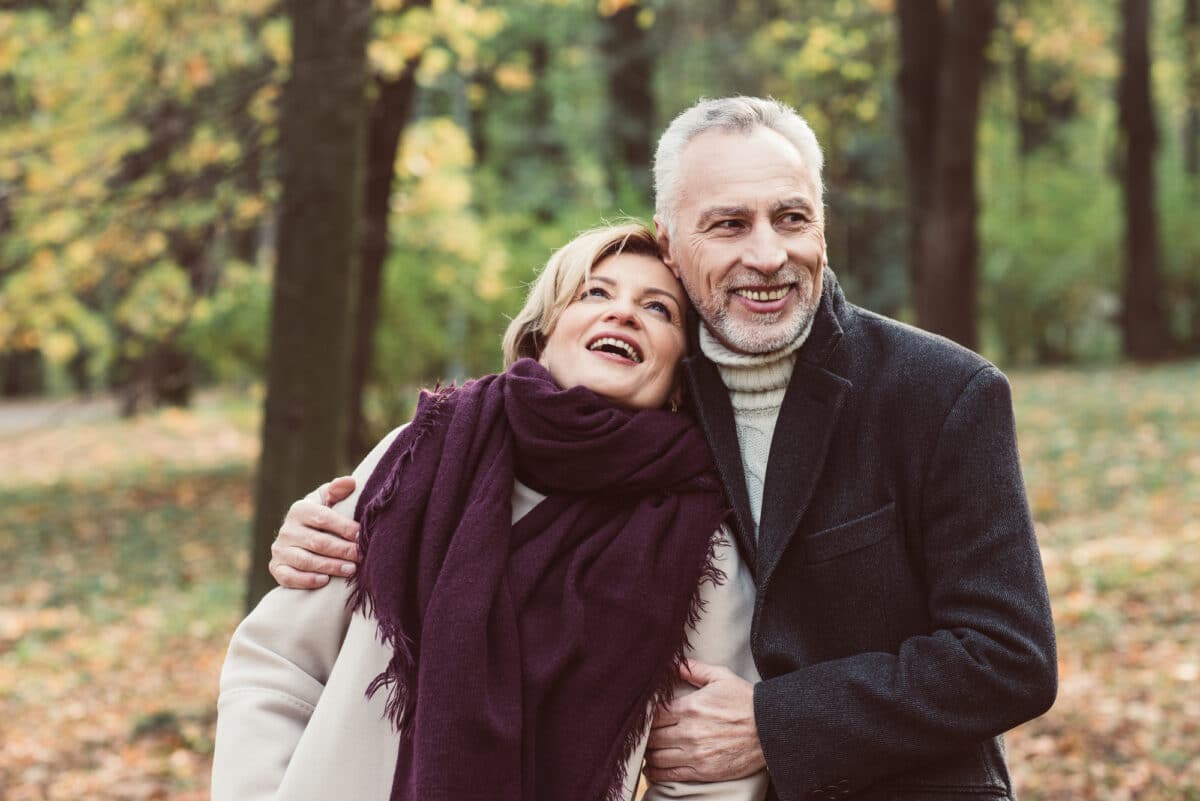 Don't let finding the perfect silver gift for a 25th wedding anniversary make your head spin.
Countless options will hit the nail on the head, whether it's elegant jewelry or unique experiences with a silver twist.
So, go ahead and get creative with those ideas!
The most important thing is to choose something that speaks from the heart and celebrates the love and dedication of an amazing 25-year journey together.