In the vibrant dance of love, few moments command as much reverence and admiration as the 40th wedding anniversary.
Four decades of shared laughter, tears, joys, and trials, all wrapped up in the undying commitment of love – a milestone that deserves a celebration as rare and enduring as the bond it commemorates. 
And when it comes to symbols of such an enduring bond, nothing quite matches the romantic and alluring elegance of the ruby.
That's why, as tradition dictates, ruby is the chosen gift to mark this momentous event.
Welcome to our curated guide on Ruby Gift Selections for the 40th Wedding Anniversary.
Whether you are the couple celebrating the grand occasion, or a loved one aiming to shower them with a present befitting the moment, our guide is here to ease your search. 
Key Takeaways
Ruby is the traditional gemstone associated with 40th wedding anniversaries and symbolizes passion, love, and protection.
When choosing a ruby gift, consider color, cut, clarity, and carat weight to ensure high quality and durability.
Proper care is important for preserving the beauty of ruby over time.
Ruby gifts, such as engraved gifts, custom-made artwork, or incorporating ruby accents into home decor, serve as a unique and heartfelt reminder of the commitment made to one another.
Understanding the Symbolism of the Ruby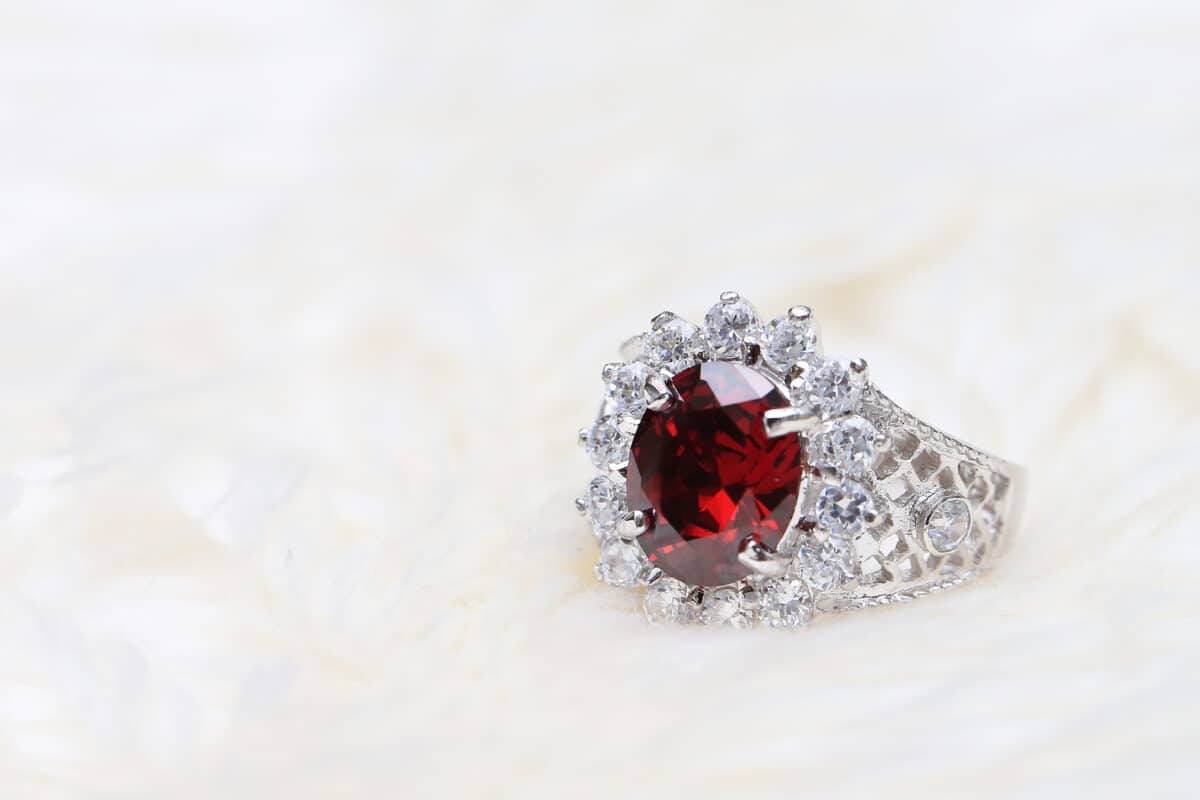 The ruby's significance is found in its stunning red hue and its cultural importance. Throughout history, various cultures have revered rubies for their mystical and powerful properties.
In ancient Indian culture, rubies were believed to protect the wearer from evil spirits while providing strength and courage.
Many royal families adorned themselves with rubies to symbolize wealth and power.
The ruby has become an emblem of eternal love due to its deep red color, representing passion and devotion.
This makes it an ideal gift for your 40th wedding anniversary – a testament to the unwavering bond you share with your partner.
Custom-made ruby artwork
Ruby photography and artistic sculptures can be commissioned from talented artists who will create a one-of-a-kind masterpiece just for you.
Whether a striking photograph featuring ruby hues or an intricately designed sculpture incorporating this precious gemstone, these personalized works of art will be a lasting reminder of the incredible journey you've shared.
When commissioning custom-made ruby artwork, consider collaborating closely with the artist to ensure the final product reflects your unique bond.
Share stories about your relationship, special memories, and personal interests to inspire your creative process.
Incorporating Rubies into Home Décor
Ruby textiles, such as plush throw pillows and opulent bedspreads, are ideal ways to incorporate this rich hue into your living space.
You can find stunning rube tableware and glassware that will make every meal feel like a special occasion. Here are some specific items to consider:
Ruby chandelier: Illuminate your dining room with a breathtaking ruby chandelier that'll add warmth and elegance to any gathering.
Ruby-stained mirror: A beautifully crafted mirror framed in ruby-stained wood or adorned with small rubies will make an eye-catching statement piece in your entryway or living room.
Ruby mosaic tiles: Give your bathroom or kitchen backsplash an unforgettable upgrade with shimmering ruby red mosaic tiles.
Ruby crystal vases and candle holders: Complete the look by displaying vibrant bouquets in gleaming crystal vases or create an intimate atmosphere with the soft glow of candles held in exquisite ruby candle holders.
Celebrating with a Ruby-Themed Anniversary Party
Ruby-inspired decorations and table settings
Transforming your dinner table into a romantic ruby-themed setting will impress your loved one on this special occasion.
From ruby centerpieces to ruby tableware, every detail can significantly impact the overall atmosphere.
To create an unforgettable ambiance, consider incorporating the following elements:
Ruby-inspired decorations:
Opt for a rich red tablecloth or runner as the base of your tablescape.
Accentuate with candles in various shades of red, from deep burgundy to bright scarlet.
Ruby-themed table settings:
Choose elegant ruby-colored plates and bowls for a cohesive look.
Complement with matching napkins tied with red ribbons or adorned with decorative ruby-inspired napkin rings.
Creating a memorable Ruby anniversary experience
Arrange a trip to one of many exquisite ruby vacation destinations worldwide.
From exploring the lush landscapes of Sri Lanka, where rubies are mined, to visiting the romantic city of Prague known as 'The City of a Hundred Spires,' adorned with its red rooftops and stunning architecture – there's no shortage of beautiful places to celebrate your love and devotion.
Plan an intimate dinner at a luxurious restaurant featuring dishes inspired by the gemstone, or attend a workshop to learn about the history and significance of rubies in various cultures.
Take part in wine-tasting sessions that showcase deep red wines resembling the vibrant hue of rubies, or indulge in spa treatments infused with precious stones for ultimate relaxation.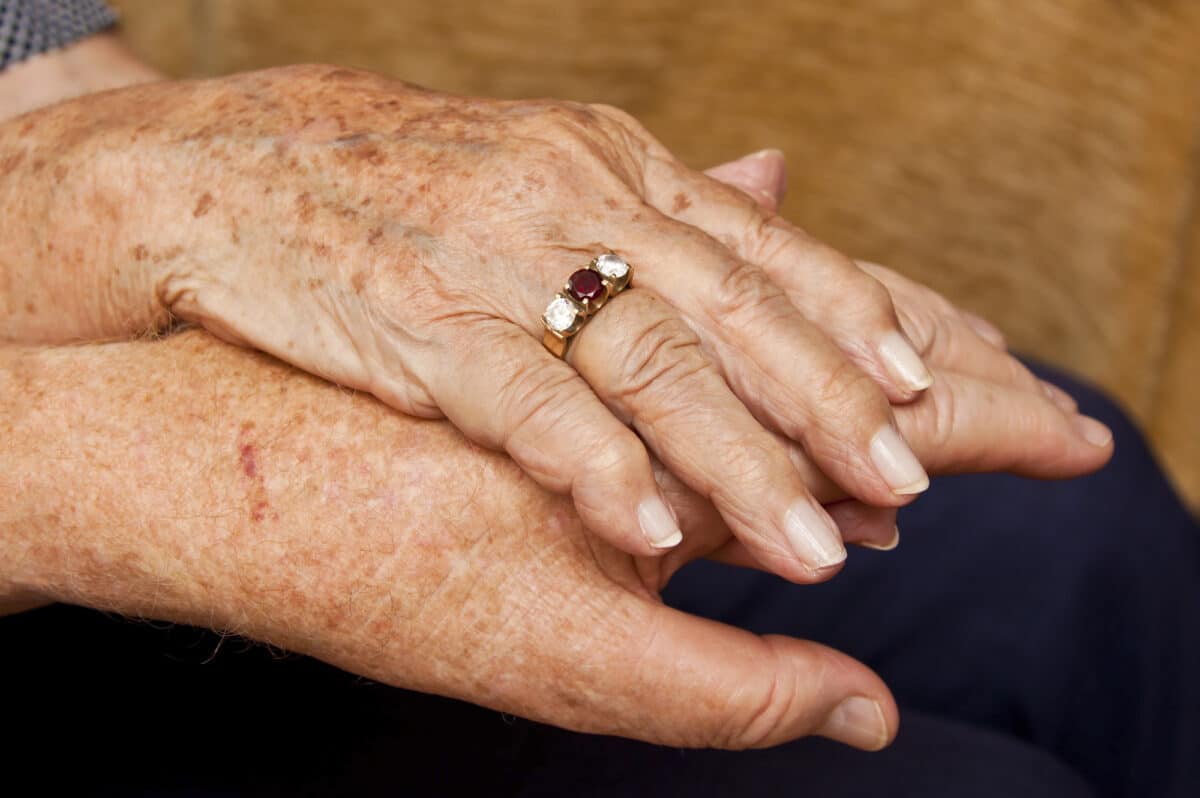 Frequently Asked Questions
What Alternative Gift Ideas for a 40th Wedding Anniversary if My Partner Dislikes Rubies or Jewelry?
You're searching for that perfect gift, aren't you? Consider Ruby alternatives!
Non-jewelry gifts like a romantic getaway, personalized keepsake or artwork can make your 40th anniversary unforgettable without any rubies.
Are Any Specific Cultural or Regional Traditions Associated With the 40th Wedding Anniversary and Ruby Gifts?
Cultural celebrations for a 40th wedding anniversary often embrace ruby symbolism, representing love and passion.
However, specific traditions vary by region, so explore local customs to find unique gift ideas.
How Can I Ensure That the Ruby Used in the Gift Is Ethically Sourced and High-Quality?
To ensure ethical sourcing and quality assurance of your ruby, research reputable jewelers, ask for certifications like the Gemological Institute of America (GIA) report, and inquire about their sourcing practices.
What Budget-Friendly Options Are for Ruby-Themed Gifts or Experiences to Celebrate a 40th Wedding Anniversary?
Consider budget-friendly options like ruby-inspired decor or DIY ruby crafts.
Create a romantic atmosphere with red accents, candles, or try making personalized jewelry together for an unforgettable 40th anniversary experience.
Can You Recommend Any Reputable Retailers or Designers for Purchasing Ruby Gifts or Keepsakes?
Discover the rich ruby history and symbolism while browsing stores like Brilliant Earth, Blue Nile, or James Allen.
Explore Etsy for unique designs from talented artisans, ensuring a memorable ruby keepsake purchase.
Final Thoughts
So, you've explored the world of rubies, and now it's time to dazzle your spouse with a heartfelt 40th-anniversary gift.
Finding that perfect ruby present is as important as cherishing four decades of love and laughter together.
With these brilliant ruby-themed ideas in hand, make their heart skip a beat as you paint the town red—celebrating this milestone and the many more to come.
Cheers to 40 years!