A love story that has beautifully unfolded over half a century. It's the golden jubilee of their journey together – a testament to an unyielding bond and a story worth a standing ovation. 
And so, in honor of this extraordinary milestone, we are on the quest to find an equally extraordinary emblem of love – a golden gift befitting this 50th wedding anniversary.
As their love story turned another page into this golden chapter, you may wonder, "What could commemorate such an extraordinary journey?
How can I encapsulate fifty years of shared smiles, tears, adventures, and dreams into a gift?" These questions are far from easy, but that's where I come in.
Get ready to embark on an exciting journey of discovery as I explore an array of golden gift inspirations for the golden anniversary.
From timeless classics to unconventional surprises, this guide will help you find a gift that beautifully represents the golden threads of love that have held two souls together for fifty awe-inspiring years.
So, fasten your seatbelts as I dive into a world that glitters with gold, echoes with memories, and speaks the universal language of love.
Let's make this golden anniversary a sparkling memory to be treasured forever!
Key Takeaways
The 50th wedding anniversary is a rare and special occasion celebrating half a century together.
Traditional gold-themed presents symbolize the strength and timelessness of the bond, while personalized items speak to the couple's unique journey.
Sentimental gifts tug at the heartstrings, while experience-based presents offer an opportunity for cherished memories together.
Some gift ideas include personalized gifts, love letters or memory books, renewing wedding vows, experience gifts tailored to spouse's interests and passions, and gifts for the home that add a touch of gold to the couple's abode.
Traditional Gold-Themed Gifts
Gold jewelry ideas are always a classic choice when celebrating your special day.
Consider surprising your spouse with an elegant gold watch, a timeless gold pendant or necklace, or even a stunning pair of gold earrings. 
You can also opt for personalized gold jewelry pieces like engraved bracelets or rings with your wedding date or initials as a sentimental touch.
Another way to honor this milestone is by gifting golden artwork that can be proudly displayed in your home as a lasting reminder of your love and commitment.
Choose from beautiful paintings featuring golden hues, intricate metal wall art crafted from luxurious materials like brass or bronze, or even commissioned pieces designed specifically for you and your spouse.
Personalized Gifts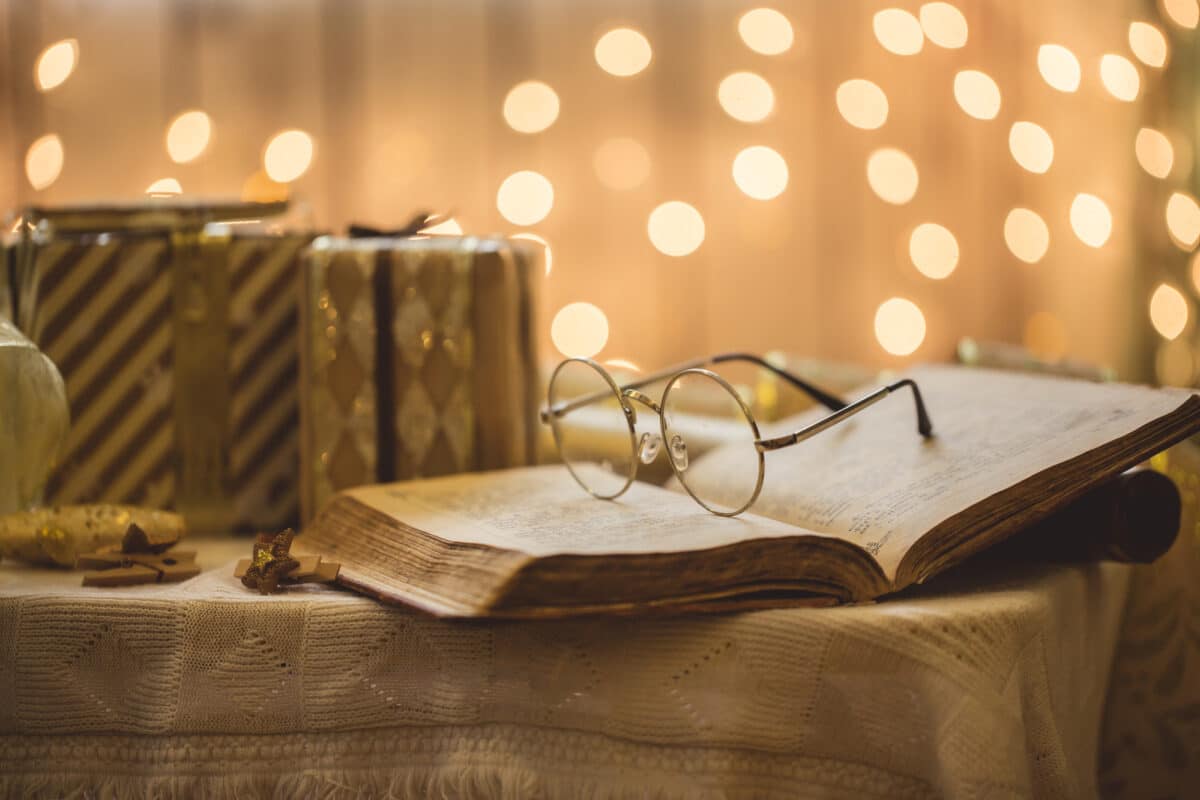 For a truly unique present, consider personalized gifts like engraved jewelry or customized photo albums that will be a beautiful reminder of the couple's lasting love.
Customized artwork is another fantastic option, as it allows you to capture the essence of their relationship in a visually stunning and one-of-a-kind piece.
You can commission an artist to create a painting or illustration based on their favorite memories or choose from various styles such as abstract art, portraiture, or caricatures.
Engraved keepsakes are also perfect for commemorating this special milestone.
Items like gold-plated picture frames, trinket boxes, or wine glasses can be engraved with the couple's names and wedding dates to create a cherished memento they can display at home.
Consider personalizing everyday items like keychains or bookmarks with heartfelt messages that'll remind them of your thoughtfulness every time they use them.
Sentimental Gifts
Love letters and memory books are classic and timeless ideas to capture cherished moments.
Plan a trip down memory lane to revisit places that hold dear memories. Or renew your wedding vows as an expression of your unwavering devotion.
These heartfelt gestures are sure to make the celebration extra meaningful and unforgettable.
Love Letters and Memory Books
Penning heartfelt love letters or creating a memory book can be the golden key to unlock the treasure trove of your shared past, and celebrating all those cherished moments from your journey together.
Letter crafting allows you to express your deepest emotions and thoughts nurtured over the years, encapsulating them in written form for your partner to cherish forever.
Similarly, memory preservation through a beautifully curated memory book will enable you to relive those unforgettable experiences and milestones, strengthening your bond even further.
To create an exceptional love letter or memory book, set aside some quiet time to truly reflect on your relationship's evolution – from its humble beginnings to the present.
Recall specific moments that made you laugh, cry, and grow as a couple; consider how each experience has shaped who you are today.
In this time of reflection and creativity, allow yourself to be swept away by the currents of nostalgia; these powerful emotions make these gifts so incredibly meaningful and special.
A Trip Down Memory Lane
There's nothing quite like taking a trip down memory lane to rekindle the flame of your love story and remind you both why you've been together all these years.
For your golden wedding anniversary, consider recreating special moments from your past by visiting nostalgic destinations or gifting vintage keepsakes with significant meaning in your relationship.
This thoughtful gesture will surely make this milestone celebration more memorable and cherished.
When planning a sentimental journey, think about the places that played an essential role in your love story:
The location where you first met or had your first date
The spot where you got engaged
Your honeymoon destination or favorite vacation spot from over the years
A meaningful place that holds fond memories for both of you
As for vintage keepsakes, look for items that symbolize important moments in your lives together.
They can be anything from a framed photo of the two of you during your early days as a couple, to an antique piece of jewelry or artwork representing shared interests and passions.
Renewing Wedding Vows
Renewing your vows is a heartfelt way to reaffirm your love, recommit to one another, and celebrate the life you've built together over the past 50 years.
A vow renewal ceremony can be as intimate or grand as you'd like, providing an opportunity to express how much you mean to each other and reminisce about the incredible journey that's led you to this milestone anniversary.
Unique celebration ideas for this special occasion might include writing new vows reflecting how your relationship has grown and evolved, incorporating elements from your original wedding day such as music or decorations, or inviting close friends and family members who have played a significant role in your lives.
To make this event truly golden, consider hosting the ceremony at a meaningful location—perhaps where you first met, exchanged vows, or spent memorable moments throughout your marriage.
Personalize the experience by creating a slideshow of cherished memories to show during the celebration or crafting a keepsake memory book filled with photos, anecdotes, and well-wishes from loved ones.
Experience Gifts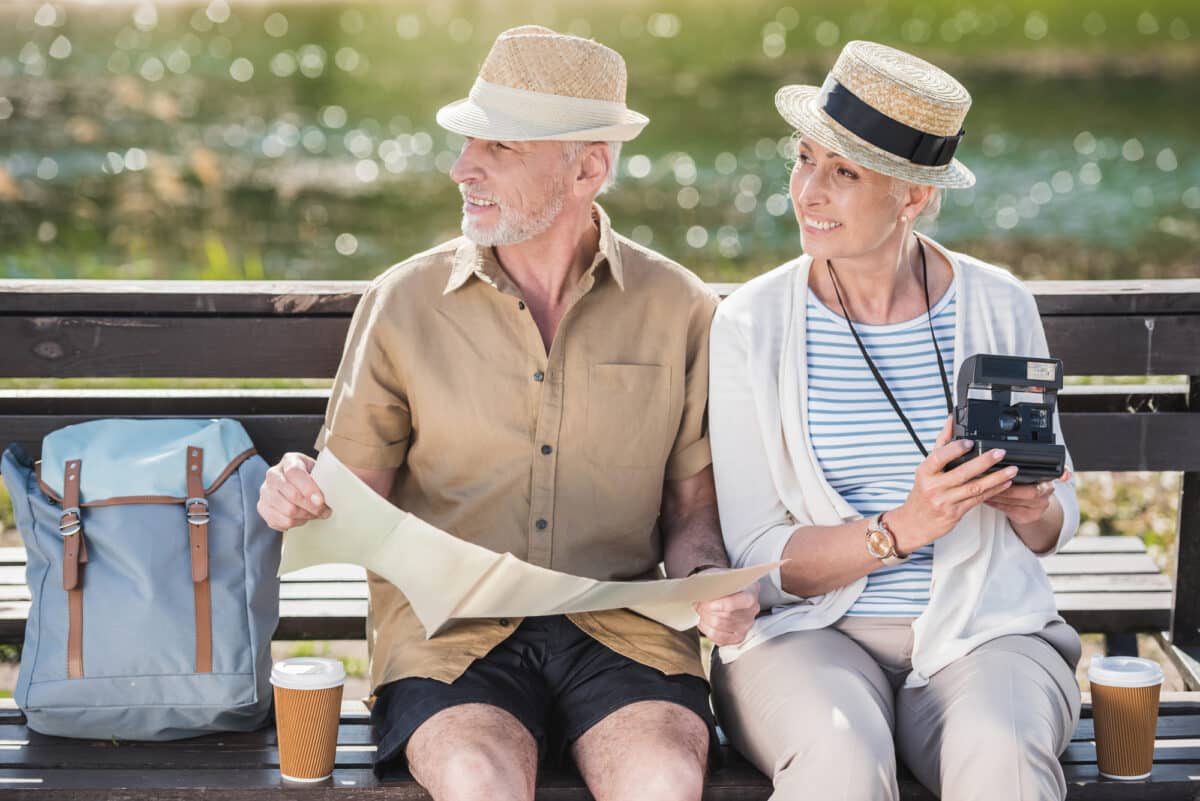 Consider gifting an extraordinary experience tailored to your spouse's interests and passions for a truly unforgettable golden anniversary.
A golden getaway could be the perfect opportunity to explore a destination you've both always wanted to visit, with adventure activities that will create lasting memories.
Whether it's a romantic trip to Paris, a thrilling safari in Africa, or even an exotic cruise through the Mediterranean, choose an experience that will celebrate the love and excitement you've shared throughout your marriage.
Another option for an experience gift is enrolling in classes or workshops that cater to your spouse's hobbies or interests. This can range from cooking lessons at a renowned culinary school to dance classes where you can learn new moves together.
The key is selecting something meaningful and enjoyable for both of you – after all, what better way to commemorate 50 years of love than by sharing new experiences that bring you closer together?
Gifts for the Home
Gifting something for their home is a thoughtful way to commemorate their golden anniversary and remind them of this milestone daily.
Golden decor and home upgrades are practical and symbolize the richness of their enduring love.
Golden decor can range from elegant wall art featuring gold accents to luxurious throw pillows with golden embroidery or beautiful tableware adorned in gold.
Consider gifting them a stunning gold-accented mirror or a cozy golden-hued blanket for their living room.
If you know they have been thinking about home upgrades, why not contribute towards that new kitchen appliance they've had their eye on? 
Or surprise them with a professional interior designer consultation to help transform their space with touches of gold throughout.
Whichever route you choose, your gift will be cherished as it adds warmth and beauty to the place they call home.
Frequently Asked Questions
What Unique and Non-traditional Gift Ideas for a 50th Wedding Anniversary Don't Fall Into the Categories Mentioned?
Consider surprising your loved ones with a golden vacation to an exotic destination or creating a memory quilt that showcases cherished moments from their 50 years together.
Both options offer unforgettable experiences.
How Can I Incorporate the Couple's Cultural or Religious Background into the 50th Wedding Anniversary Gift?
Explore the couple's cultural or religious background to find meaningful Cultural Keepsakes or Religious Mementos.
Choose items that reflect their heritage, celebrate their faith, and hold sentimental value for them.
What Budget-Friendly or DIY Gift Ideas for a Golden Anniversary Celebration?
Imagine a sea of memories captured in time.
Create budget-friendly keepsakes like a DIY photo album filled with cherished moments, or craft a personalized scrapbook that'll warm their hearts for years.
How Can I Involve the Entire Family in the Gift-Giving Process to Make it More Meaningful and Memorable for the Couple?
Involve everyone in family collaboration by creating a shared memory album.
Collect photos, stories, and messages from each member, then compile them into a unique gift for the couple to cherish.
Are there Any Specific Etiquette Rules or Guidelines to Follow when Selecting and Presenting a 50th Wedding Anniversary Gift to the Celebrants?
Choosing a gift for any anniversary can feel like climbing Everest, but don't worry!
Just follow golden etiquette: select something meaningful, timeless, and of good quality. Presentation tips – make it personal and heartfelt.
Final Thoughts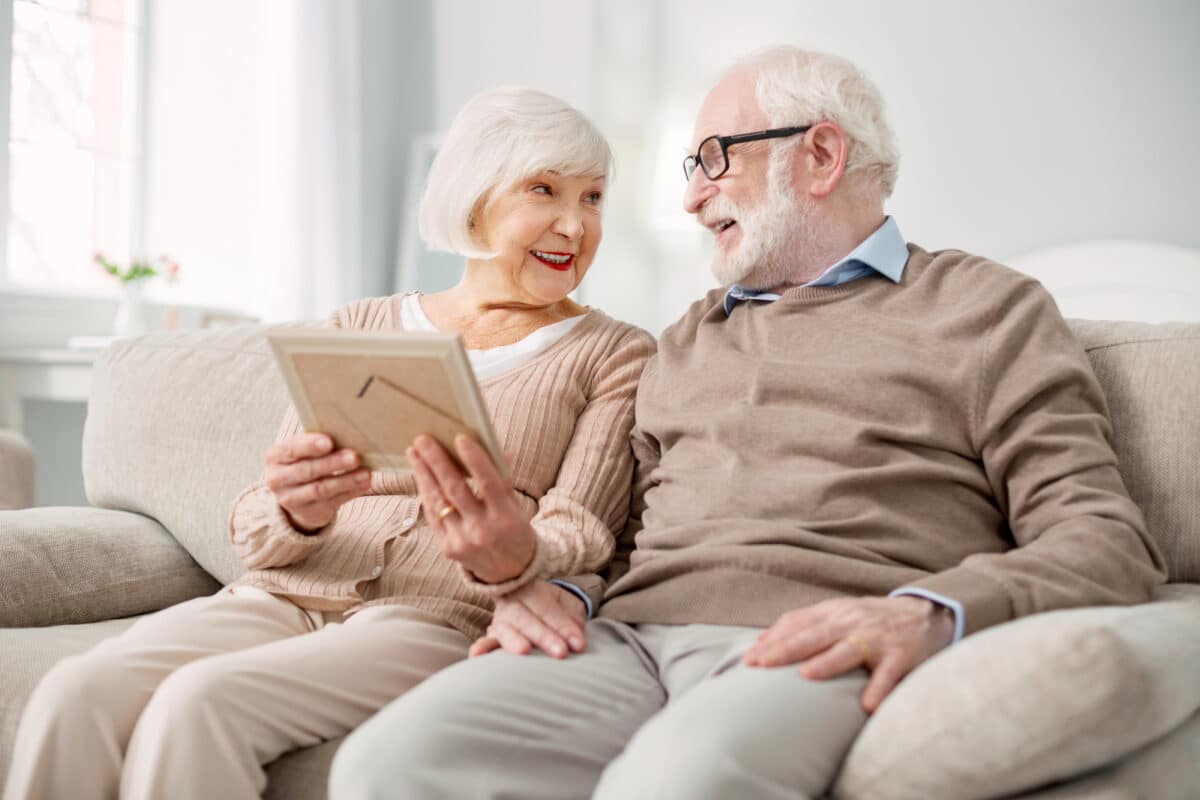 Did you know that only about 5% of couples make it to their 50th wedding anniversary? That's a remarkable achievement worth celebrating with an exceptional golden gift.
From traditional gold-themed gifts to unique experiences, there's something for every golden couple. So shower them with love and thoughtful presents on this momentous occasion.
Whether it's sentimental, personalized, or simply beautiful, the happy couple will surely cherish your gift for years.