As the sun dips below the horizon and the last notes of your wedding march feel like they've only just faded, you suddenly realize that five years have passed since you exchanged those life-changing "I do's."
The confetti has settled, and the champagne flutes are packed away, but your love has blossomed, matured, and evolved.
And now, the fifth wedding anniversary stands on your doorstep, inviting you to celebrate the journey so far.
Each year is significant in the enchanting waltz of marriage, but the fifth one holds a special place. Known traditionally as the "wooden" anniversary, it's a symbol of the strength and durability of your relationship.
The roots of your marriage have taken hold, your commitment has been proven resilient, and you have nurtured a love that's as strong as oak and timeless as a sequoia.
Join me as we discover the perfect wood gift for your 5th wedding anniversary.
I'll guide you through a selection of items, each with its unique charm, that are bound to celebrate the essence of your love story and honor the milestone you've reached.
After all, love isn't just about the big moments—it's also about the beautiful, sturdy everyday you've built together. 
Key Takeaways
Personalized wooden keepsakes are a meaningful and unique way to celebrate a 5th wedding anniversary.
Functional home accents like wooden cookware and rustic furniture are practical and visually appealing gifts.
Outdoor-inspired gifts like wooden birdhouses, binoculars, hiking sticks, and picnic sets offer a chance to add serenity and adventure to the love nest.
Romantic wood-themed experiences like wooden getaways and dining at a rustic restaurant with exquisite wood furnishings and warm candlelight complete the perfect 5th anniversary celebration.
Personalized Wooden Keepsakes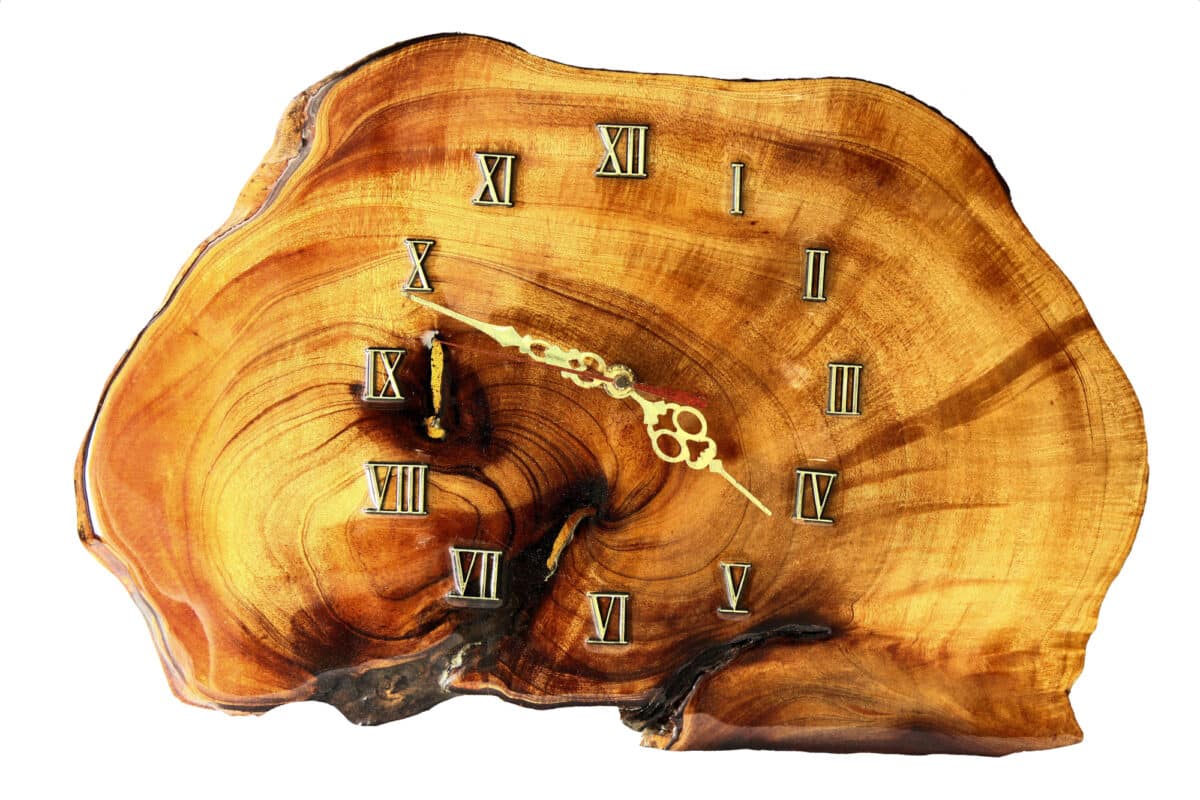 From intricately designed photo frames, wall art pieces, or even engraved plaques, the possibilities are endless for creating a one-of-a-kind piece that truly represents your journey together.
For those special milestone anniversaries like the 5th year – traditionally celebrated with wood – these personalized keepsakes become even more meaningful.
The natural beauty of the wood, combined with expert craftsmanship, makes for a stunning display in any home.
Plus, since no two pieces of wood are exactly alike, you know that your gift will be as unique as the love you share.
Hand-Carved Sculptures
Many talented artisans offer custom designs, allowing you to create a truly personalized piece that captures the essence of your relationship.
You could even consider incorporating elements such as wooden jewelry or other meaningful symbols in the design.
If you're feeling adventurous, why not attend sculpting workshops together and try your hand at creating your masterpiece?
Not only will you learn a new skill, but you'll also have an unforgettable experience working side by side with your spouse.
The finished product will serve as a lasting reminder of the love and effort you both put into crafting something special for each other.
Whether a standalone piece or part of a larger collection, hand-carved wooden sculptures will surely be cherished gifts that celebrate the enduring bond between two people on their 5th wedding anniversary.
Functional Home Accents
As you celebrate your 5th wedding anniversary, consider gifting each other wood-themed items that look beautiful and serve a purpose in everyday life.
With wooden cookware and rustic furniture, you'll have no trouble finding the perfect gift for this special milestone.
One of the best ways to incorporate wood into your home is through:
Wooden cookware: From cutting boards to salad bowls, wooden kitchen accessories are practical and visually appealing.
Rustic furniture: Consider adding a reclaimed wood coffee table or a stylish wooden bookshelf to your living room for an instant upgrade.
Storage solutions: Wooden crates and boxes can be used for organizing items such as books, magazines, or even shoes while also serving as decorative pieces.
Lighting fixtures: Wooden lamps or chandeliers add a warm touch to any room and create an inviting atmosphere.
Outdoor-Inspired Gifts
Consider giving gifts that inspire nature exploration, such as wooden birdhouses, binoculars with a personalized wood case, or even a custom-engraved hiking stick.
Another great option is an elegant woodland picnic set made from sustainably sourced wood. This thoughtful gift lets you enjoy meals outdoors and is a beautiful reminder of your strong bond.
Celebrating your 5th wedding anniversary with these outdoor-inspired wood gifts, you'll reconnect with each other and the natural world around you.
Whether through strolls in the park while using your new hiking stick or sharing intimate moments during a woodland picnic, these unique presents will surely help deepen your love for one another. 
Romantic Wood-Themed Experiences
From wooden getaways to timber activities, there are countless opportunities to celebrate your love with a touch of nature's elegance.
So why not whisk your spouse away for an unforgettable anniversary celebration?
Wooden Getaways
Escape the hustle and bustle of everyday life and book a stay at a charming wooden cabin or treehouse in nature's embrace.
Spend quality time together as you sip hot cocoa by a crackling fireplace or enjoy breathtaking views from your private deck.
Timber Activities
Take part in fun-filled activities such as woodworking classes where you can create personalized keepsakes to remember this special milestone.
Or perhaps embark on a scenic hike through ancient forests, surrounded by awe-inspiring giant trees that have withstood the test of time – much like your love for each other.
Dining Delights
Complete your romantic experience with an intimate dinner at a rustic restaurant featuring exquisite wood furnishings and warm candlelight – savoring delectable dishes made from locally-sourced ingredients while reminiscing about cherished memories shared over the years.
Frequently Asked Questions
What is the Significance of Wood as a 5th Wedding Anniversary Gift and how did this Tradition Originate?
Wood symbolism represents strength and growth in a marriage.
Cultural influences trace this tradition back to ancient Roman times, where wood gifts symbolized the couple's bond and resilience through five years together.
Can Any Alternative Materials or Themes Besides Wood Be Considered for 5th Wedding Anniversary Gifts?
Tired of mainstream anniversary gifts? Try alternative materials like iron or leather.
Explore unconventional themes like travel, hobbies, or favorite movies. Break free from tradition and make your 5th anniversary truly unique!
How Can I Ensure that the Wood Used in the Gift is Sourced Sustainably and Ethically?
To ensure sustainably and ethically sourced wood, look for products with sustainable certifications like FSC or PEFC.
Research and choose ethical suppliers committed to responsible sourcing practices.
What are Some Tips for Maintaining and Preserving the Quality of Wooden Gifts Over Time?
Cherish your wooden gift's story by maintaining its beauty. Customize with care, and dive into DIY wood projects for upkeep.
Regularly dust, avoid direct sunlight, control humidity, and use appropriate polish to preserve its character.
Can You Recommend Any Unique Wood-Themed Events or Destinations for Couples Celebrating Their 5th Wedding Anniversary?
Explore unique wooden retreats or treehouse vacations for a memorable getaway.
Immerse yourselves in nature, enjoy stunning architecture, and create unforgettable memories as you celebrate your special milestone.
Final Thoughts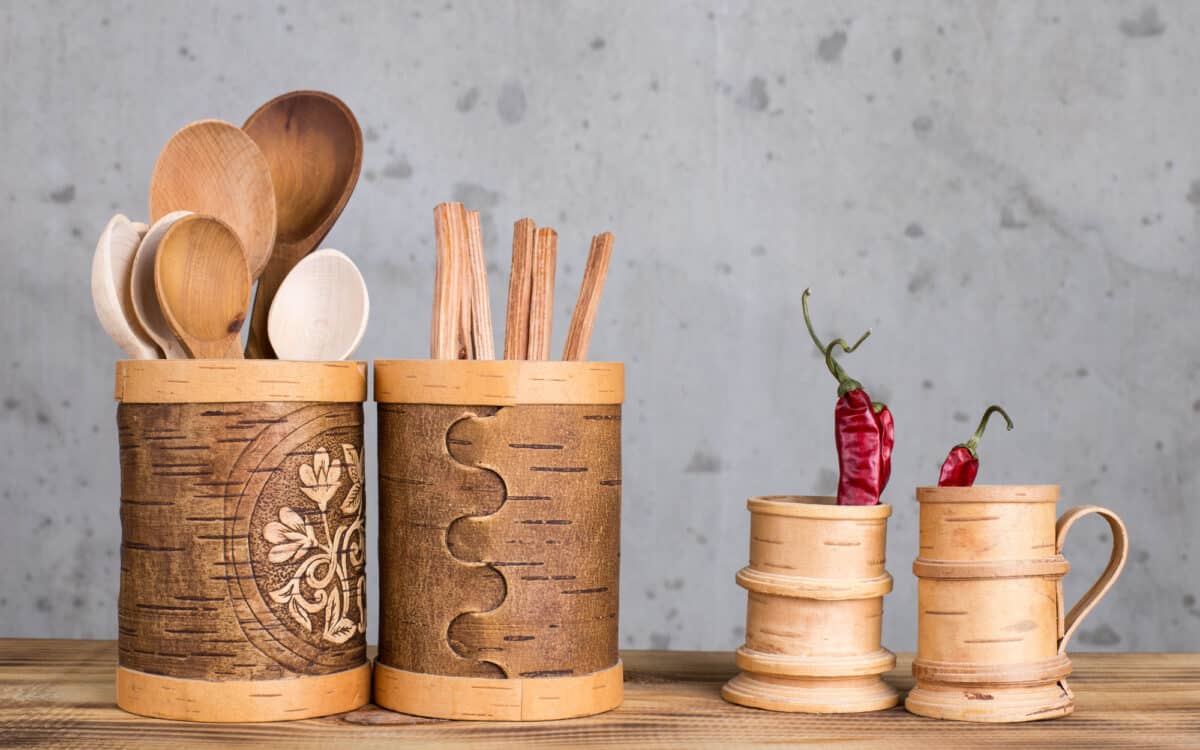 You can't go wrong with these fabulously unique and thoughtful wooden gift ideas for your 5th wedding anniversary.
They'll leave your spouse swooning and reminiscing about the unforgettable moments you've shared.
So, don't wait another minute!
Dive into the world of woodsy wonders and sweep your partner off their feet with a spectacular wood-themed present.
Trust us, it'll be an anniversary celebration for the books!