The love of your life has just said "yes" to the big question, and wedding bells are ringing.
As you embark on this magical journey towards wedded bliss, you face a mountain of decisions and details to sort through. 
Amidst the whirlwind of selecting the perfect venue, scrumptious menu, and dazzling decor, one crucial element sets the stage for your big day—your wedding invitations.
These beautiful cards hold the key to announcing your love story, and like a well-choreographed dance, they need to glide gracefully from your hands to your guests' mailboxes.
But how do you ensure that your invitations reach their intended recipients without a hitch?  
This blog is your ultimate guide to addressing and mailing your wedding invitations with finesse.
I'll take you through the ins and outs of proper etiquette, time-saving tips, and creative ideas to make your invitations stand out, ensuring your guests are as excited about your wedding as you are.
Determine Your Guest List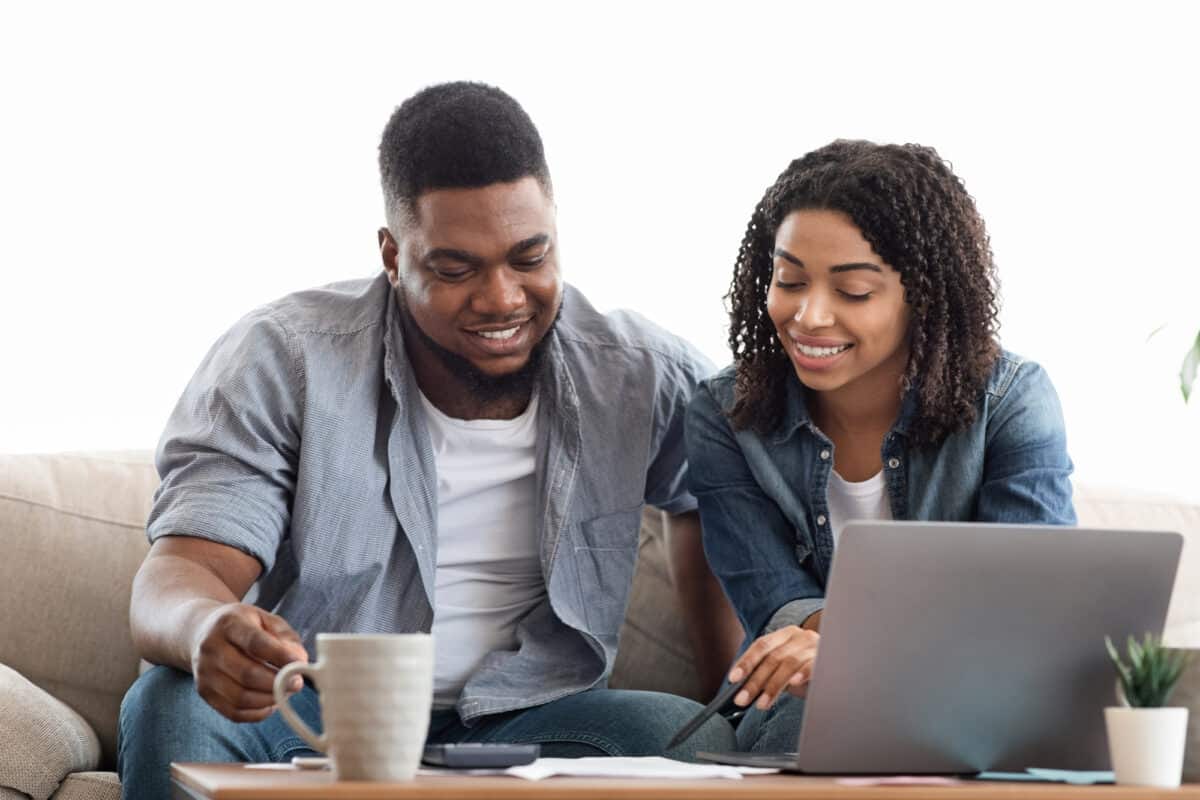 Start by creating a master list of everyone you want to invite, including the bride and groom's family members, close friends, and acquaintances.
Be sure to include their full names and addresses for easy reference later.
Once you have your master list, it's time to prioritize guests. Begin by deciding who must attend your special day – this will typically be immediate family members and closest friends.
From there, work down the list based on how important each person is to you as a couple. 
When determining who to cut, consider factors such as how often you see or speak with them, whether they've been supportive throughout your relationship, and if they're likely to still be a part of your lives in the future. 
Dealing With Returned Invitations
Common mistakes can easily lead to returned invitations, such as misspelling names or forgetting to include apartment numbers.
To avoid these mishaps, double check all addresses before sending out your invitations. This will save you both time and money in the long run.
If an invitation continues to return after multiple attempts to resend it, consider contacting the recipient directly via phone or email to confirm their current address.
It's also possible that they simply cannot attend and have not yet informed you.
If all efforts fail and you still receive a returned invitation, do not fret. Simply move on and focus on enjoying your special day surrounded by loved ones who were able to attend.
Etiquette Rules:
Always send a new invitation when one is returned
Double check all addresses for accuracy
Consider contacting recipients directly if an invitation continues to return
Do not take returned invitations personally
Remember that mistakes happen – Remember that mistakes happen and it's important to handle them with grace and professionalism.
Handling Last-Minute Changes and Additions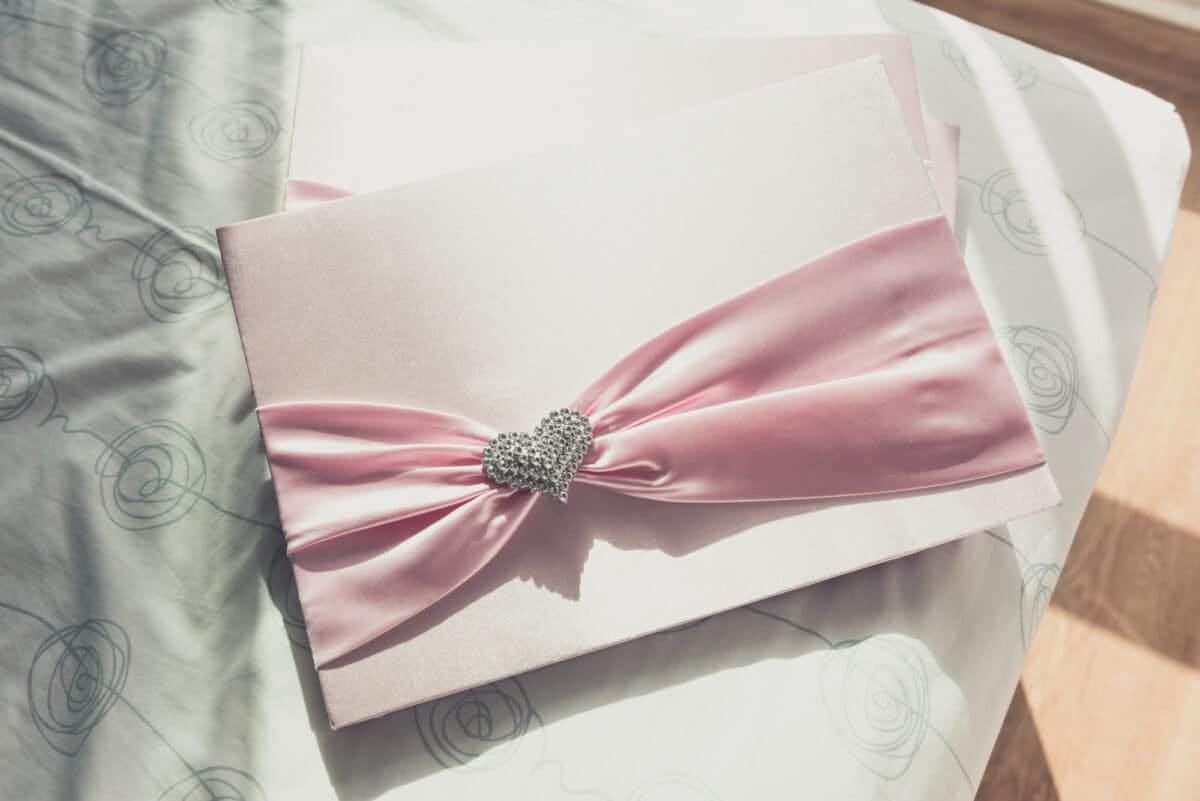 After dealing with returned invitations, it's time to prepare for potential last-minute changes and additions.
Adjusting etiquette is important when managing unexpected guests who may need to be added or removed from the guest list. 
Make sure you have extra invitations on hand in case of any last-minute additions. It's better to have too many than not enough!
Keep track of these additional guests separately so their RSVPs can be managed accordingly.
Consider setting up a separate table or area for unexpected guests so they don't disrupt your planned seating arrangements.
Communicate clearly with your vendors about any changes or additions. This includes your caterers, florists, and venue coordinators.
They will appreciate being notified as soon as possible to adjust their plans accordingly. 
Don't forget to update your wedding website if you have one and any social media accounts dedicated to the event.
Be mindful of adjusting proper etiquette for unexpected guests.
This means ensuring they receive all necessary information, such as dress code and location details, while still making them feel welcome at your special day. 
Providing small personalized touches, such as place cards with their names, can go a long way towards making them feel included.
While last-minute changes and additions can be stressful, taking proactive steps ahead of time can help alleviate some of that stress.
Remember to keep track of additional guests separately, communicate clearly with vendors about any changes or updates needed, and adjust etiquette appropriately for unexpected guests. 
Finalizing Your Wedding Invitation Timeline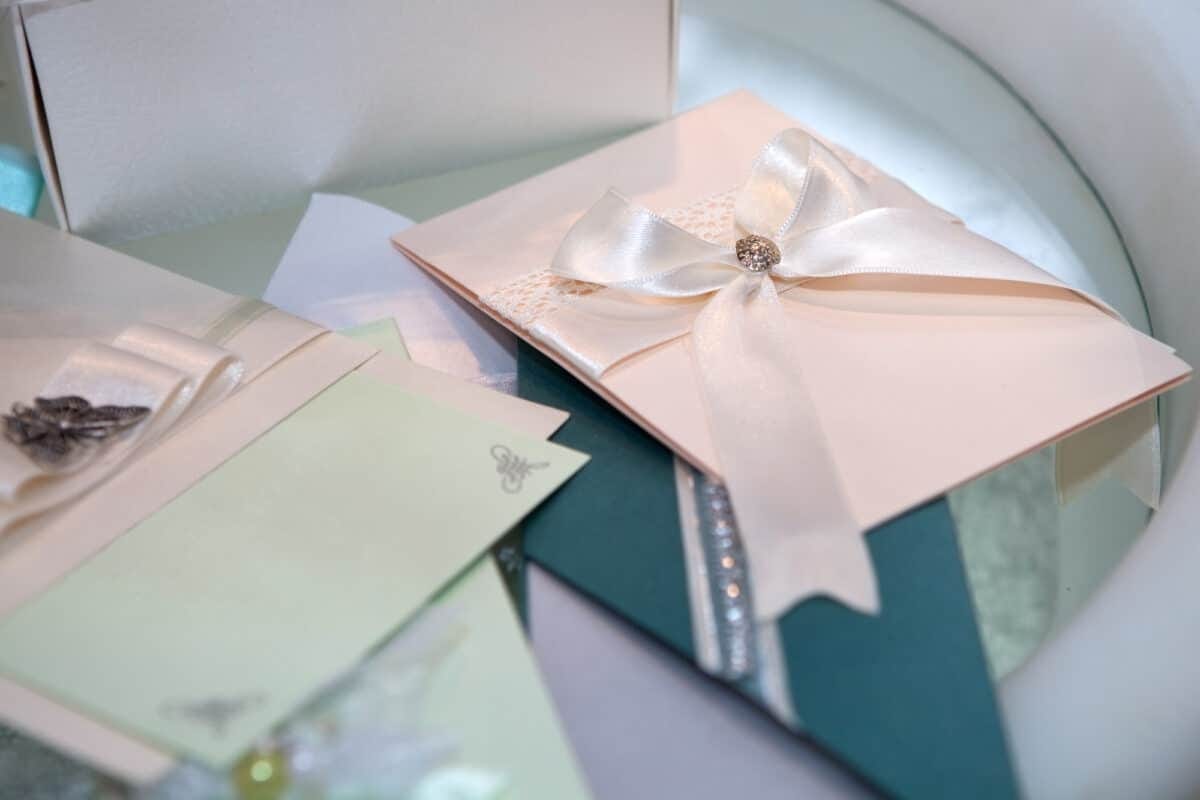 First things first: ordering invitations. This should be done at least six months before your wedding date so you have ample time to proofread and make necessary changes.
Once the invites are finalized, it's time to send save the dates. These should go out around eight months in advance (or even earlier if you have a destination wedding).
Now comes the fun part (said no one ever): addressing and mailing your invitations. It's also important to give yourself plenty of time for this step – aim for two months before your big day.
Ensure you have all of your guests' correct addresses and include titles and full names on each envelope.
Once everything is addressed and stamped, take a deep breath and drop those babies in the mail!
Remember that international invitations may take longer to arrive, so plan accordingly.
And don't forget to add postage based on weight and size – there's nothing worse than an undeliverable invite due to insufficient postage.
Frequently Asked Questions
How Far in Advance Should You Send Out Wedding Invitations?
When designing your wedding invitations, it's important to consider the overall aesthetic of your wedding and incorporate those elements into the design. 
And don't forget about the RSVP deadline!
Setting a deadline at least 2-3 weeks before your event is crucial so you can get an accurate headcount for catering and seating arrangements.
Is it Necessary to Include an RSVP Card With the Invitation?
While including an RSVP card with your invitation may seem like the standard approach, alternative RSVP options are growing in popularity amongst modern couples.
It's important to consider what will work best for you and your guests – whether setting up an online RSVP system or providing a phone number or email address for responses. 
Remember that good communication is key when navigating the sometimes-tricky waters of wedding planning!
How Do You Address Invitations to Families With Children or Unmarried Couples?
Etiquette rules dictate that when addressing wedding invitations to families with children, it is proper to include the names of all family members on the outer envelope.
For unmarried couples living together, each person should receive their own separate invitation.
However, creative solutions can be employed if space or budget constraints arise. 
One option is to use an inner envelope for families with children and list only the parents' names on the outer envelope.
Another solution is to use a single invitation addressed to both individuals in an unmarried couple but include separate response cards for each person. 
What Should You Do if a Guest's Address Is Unknown or Incorrect?
While this can be a common occurrence, there are ways to handle it gracefully and efficiently.
Online resources such as social media and search engines can often provide updated information on your guest's whereabouts.
However, if that doesn't work, reaching out directly to the guest for their current address is appropriate. 
How Can You Minimize the Risk of Invitations Being Lost or Damaged in the Mail?
Use double envelopes – an inner envelope to protect the invitation and an outer envelope for addressing and mailing.
Make sure to use proper postage to avoid any delays or returns.
To ensure safe delivery, consider hand-canceling your envelopes at the post office instead of using a machine. 
You may also want to opt for delivery confirmation so that you can track when your guests receive their invites.
Final Thoughts
Aim to send them out six to eight weeks before the big day. Including an RSVP card with the invitation can also help you get an accurate headcount and avoid any last-minute confusion.
When addressing invitations, use proper etiquette when dealing with families or unmarried couples.
If you're unsure about someone's address or need to make corrections, don't hesitate to reach out and confirm the details. 
And finally, consider investing in sturdy envelopes and mailing options to minimize the risk of damage during transit – after all, you want your invites to arrive as pristine as possible.
Remember: this is one of your guests' first impressions of your special day, so take pride in making it perfect.
Think of each envelope as a blank canvas waiting to be filled with love and excitement – just like how every bride should feel on her wedding day.