Wedding planning involves many decisions, one of which is choosing the perfect day to tie the knot.
While Saturday has traditionally been the most popular day for weddings, couples are increasingly opting for alternative days to exchange their vows.
Among these alternatives, Wednesday has emerged as a notable contender for hosting a wedding.
Although the idea of getting married on a Wednesday might initially seem unconventional, there are various benefits to consider.
Some couples choose a weekday wedding to save on costs as vendors and venues often charge less on weekdays in comparison to weekends.
Availability can be more flexible during the week, especially in the case of popular venues that book up quickly on weekends.
It's also worth noting that some superstitious beliefs consider Wednesday the best day for marriage.
However, the potential drawbacks include guests potentially having to take time off from work to attend the celebration, which may affect attendance rates.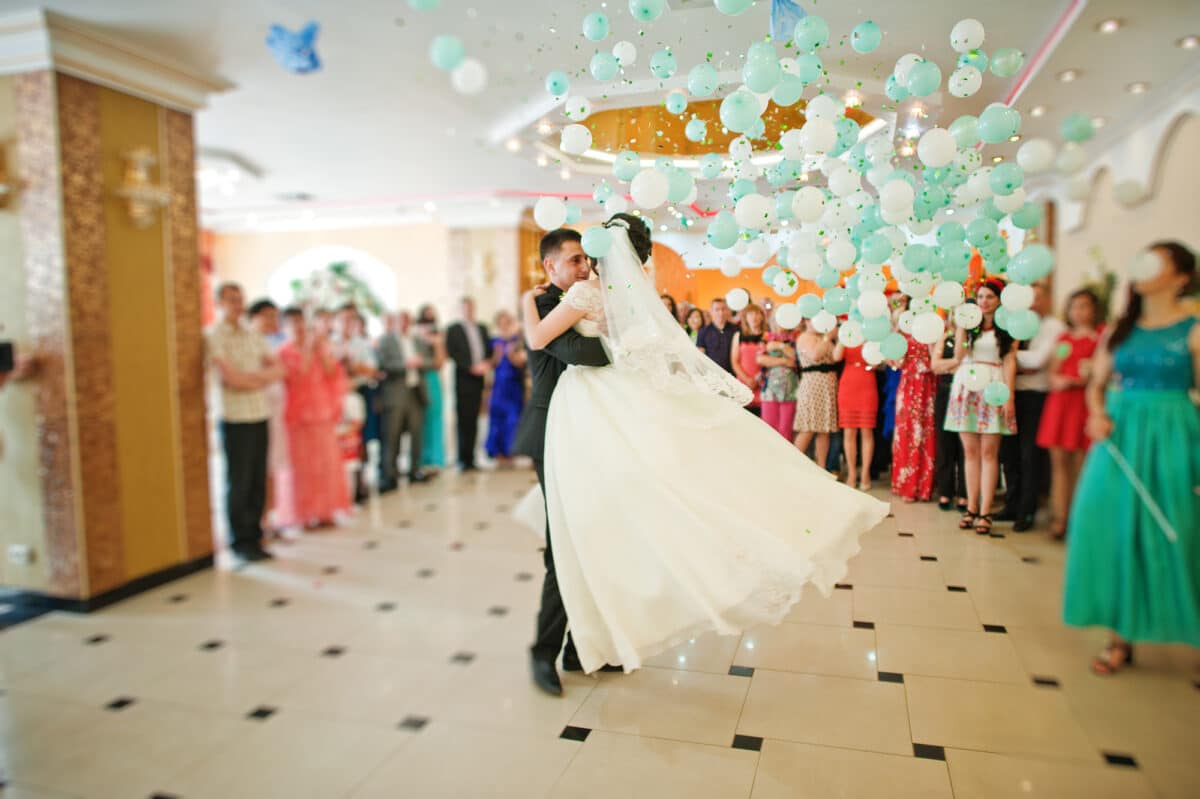 Key Takeaways
Wednesday weddings are becoming more common due to cost savings and increased availability.
Vendors and venues often charge lower rates on weekdays than weekends, making midweek weddings more appealing to budget-conscious couples.
Despite potential drawbacks like guest attendance, planning a successful Wednesday wedding involves early notification, careful consideration of guests' needs, and embracing midweek celebrations.
Popularity of Wednesday Weddings
Wednesday weddings are increasingly gaining traction as couples are seeking alternative dates for their big day.
The rising popularity of weekday weddings, including those on Wednesdays, can be attributed to several factors.
First, the cost aspect is a major draw for many couples.
Opting for a weekday wedding, like a Wednesday wedding, often means access to lower venue fees and discounts from wedding vendors compared to weekend weddings.
This makes it a more budget-friendly option.
Secondly, Wednesday weddings may allow more flexibility in venue and vendor availability.
Since most people traditionally choose weekend weddings, there is usually less competition for booking venues and contracting with professionals on a Wednesday.
This means couples have a wider array of options to choose from when planning their event.
However, it is important to note that Wednesday weddings are still not as common as weekend weddings.
The majority of couples continue to choose Saturdays or Sundays as their preferred wedding date, mainly because these days are more convenient for their guests, who are typically off work on weekends.
Moreover, weekend weddings are often easier to plan, as they provide a window of time to accommodate travel, accommodation, and scheduling considerations.
Despite the trend towards weekday weddings, Wednesday weddings have not yet reached the same level of popularity as weekend weddings.
Nonetheless, they are rising as a viable option for couples seeking to balance cost, availability, and intimacy in their wedding planning process
The Benefits of a Midweek Wedding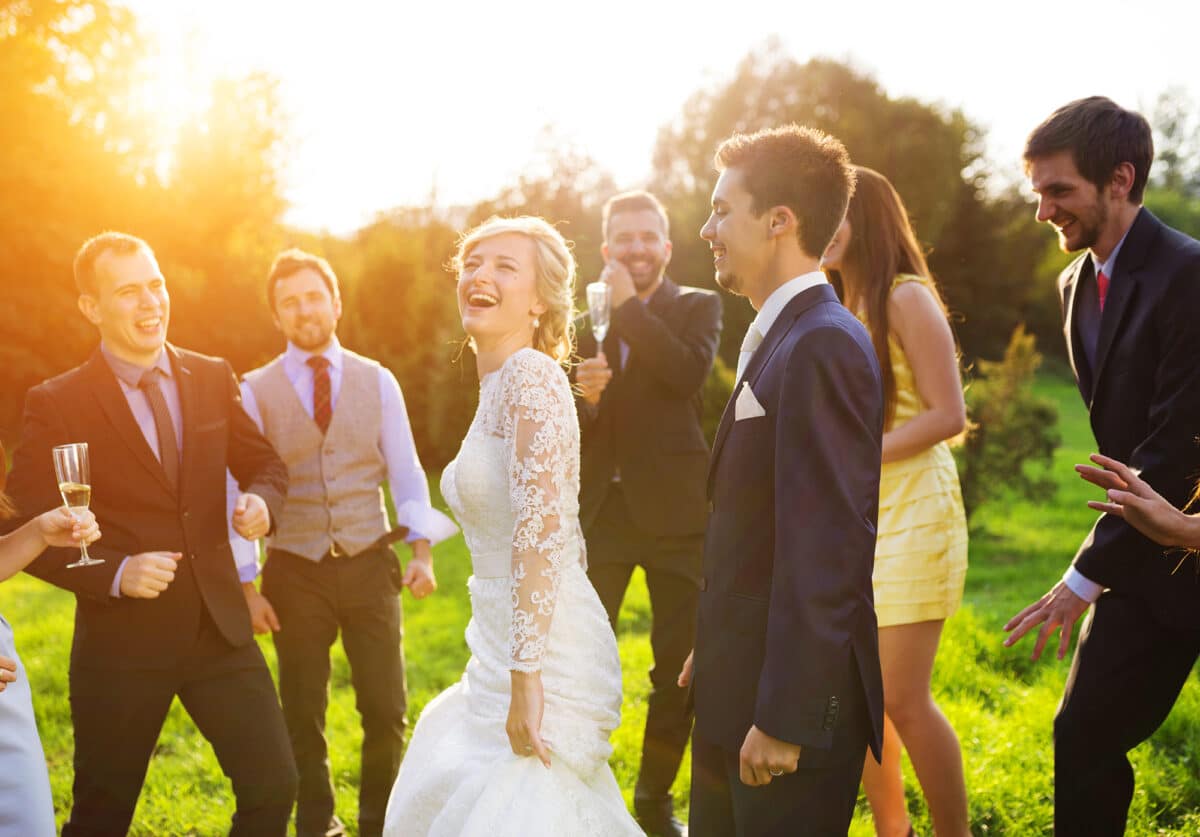 Cost Savings
One of the most significant advantages of holding a wedding on a Wednesday is the budget-friendly nature of midweek weddings.
Venues, caterers, transportation, and other essential services typically offer discounted rates for couples who opt for weekday weddings, as these are considered off-peak times compared to weekend weddings.
Venue and Vendor Availability
Another benefit of having a Wednesday wedding is the increased availability of venues and vendors.
With most couples choosing weekend weddings, finding a venue and the perfect vendors can be a challenge.
Midweek weddings, however, present an opportunity for couples to secure their desired venue and vendors without the stress of competing with others for the same date.
Less Competition for Guests
Hosting a wedding on a Wednesday can be advantageous when it comes to guest attendance.
Weekend weddings are more likely to overlap with other events or celebrations, while a midweek wedding may prove to be a welcome break for guests during their work week.
This creates a unique opportunity for your wedding to stand out and makes it more likely for your guests to attend without feeling overwhelmed by competing events.
Potential Drawbacks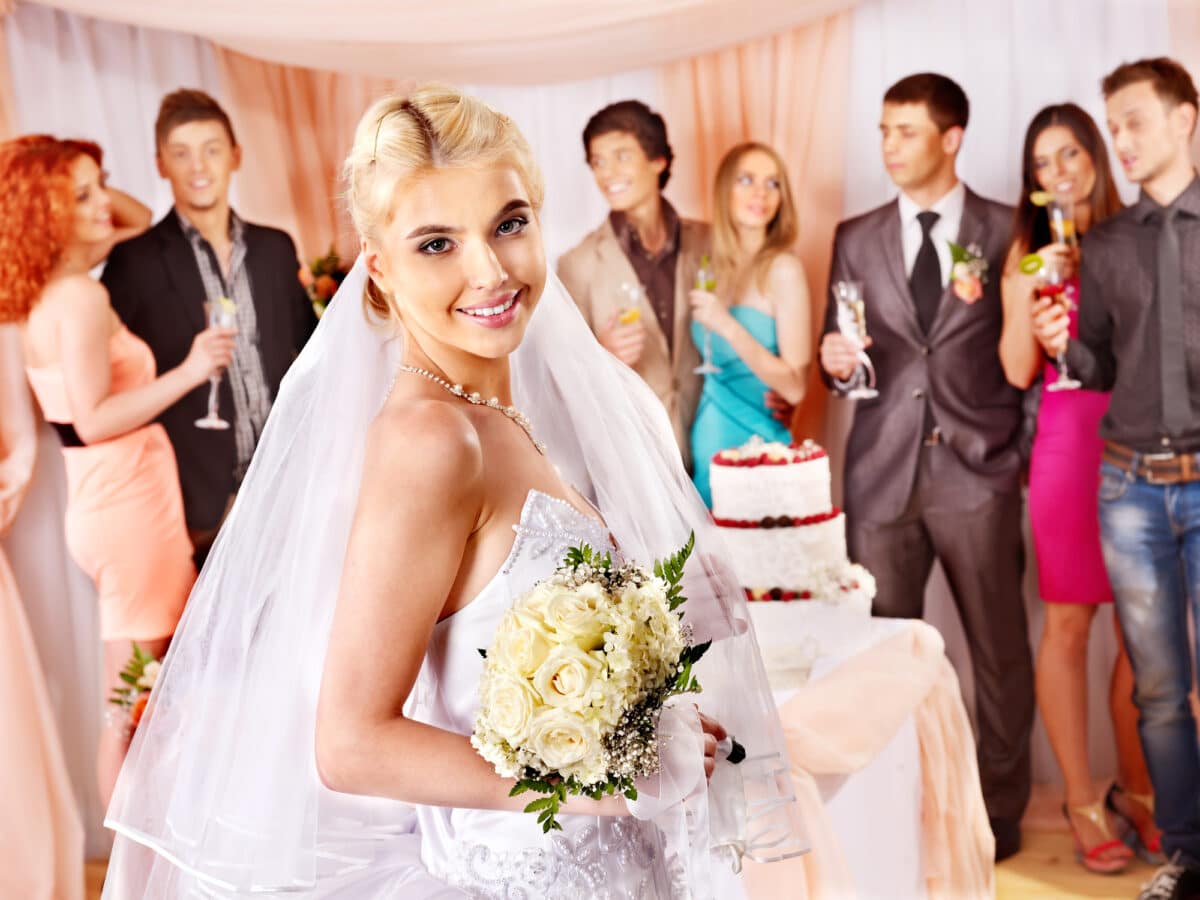 Guests' Convenience
One of the primary concerns of having a Wednesday wedding is the convenience for your guests.
Many people have work commitments or other responsibilities on weekdays, leading to potential difficulty in attending the wedding.
Moreover, those who can make it may need to rush from work or take time off, causing them to feel less relaxed and engaged in the celebrations.
Vacation and Travel Considerations
For weddings that involve distant guests or destination weddings, a Wednesday wedding could pose additional challenges.
Travelers might find it inconvenient to arrange flights or accommodations mid-week.
Furthermore, some guests may have limited vacation days or prefer that they spend their vacation on weekends, leading them to be more inclined to decline a weekday wedding invitation.
Impact on Wedding Traditions
A Wednesday wedding may affect some aspects of your wedding traditions or customs.
For instance, certain religious or cultural events might involve specific days of the week.
Some guests may also have personal obligations on weekdays, such as work or religious ceremonies, limiting their participation in your wedding events.
While weekday weddings, including those on Wednesdays, can offer potential cost savings and increased venue/vendor availability, they also come with drawbacks.
These include potential inconveniences for guests, travel and vacation considerations, and the potential impact on wedding traditions and customs.
Carefully weigh these factors when deciding on a wedding date.
Planning a Successful Wednesday Wedding
Flexibility and Compromise
When planning a Wednesday wedding, flexibility is crucial to ensure that both the bride and her guests have a seamless experience.
As weekday weddings may pose scheduling challenges for some attendees, brides should prioritize being adaptable when it comes to their event timeline.
This could include adjusting the start time of the ceremony to accommodate those who may need to take time off work.
One suggestion is scheduling the ceremony for after 6:30 p.m., as this allows nearby guests to attend without requiring a full day away from their daily responsibilities.
Working with Wedding Planners
Collaborating with wedding planners can be incredibly beneficial in creating a memorable Wednesday wedding.
Professional event planners have the experience and resources to coordinate midweek celebrations, catering to the unique needs of a nontraditional wedding date.
They can advise on important aspects such as venue availability, vendor pricing, and other details that may differ from weekend weddings.
Trusting the expertise of a wedding planner can help guide couples through the planning process and alleviate some of the stress associated with nontraditional wedding dates.
Creative Adjustments
Taking advantage of the uniqueness of a Wednesday wedding requires making creative adjustments to accommodate the particularities of a weekday event.
Couples can modify certain elements to better suit the day, such as planning an earlier reception end time (e.g. 10 p.m. instead of 11 p.m.) to ensure guests can return to their daily lives the following morning.
Couples should be open to exploring alternative venue options and seeking out weekday-specific discounts that may be available.
Ultimately, embracing the distinct aspects of a Wednesday wedding can contribute to a memorable and personalized celebration.
Wednesday Wedding Stories
Rescheduling Due to COVID-19
The COVID-19 pandemic has forced many couples to reschedule or postpone their weddings.
With the limited availability of weekend dates, some have chosen to have their ceremony on a Wednesday.
This not only ensures a more unique wedding experience but also helps couples secure their preferred vendors who might have otherwise been booked.
In these cases, a Wednesday wedding can be seen as a practical way to still have a memorable celebration amidst unpredictable circumstances.
Special Meaning or Personal Significance
For some couples, choosing a Wednesday for their wedding goes beyond practicality – it holds a special meaning or personal significance.
This could be the day they first met, got engaged, or perhaps a sentimental family day.
By selecting a Wednesday to tie the knot, they emphasize and commemorate the importance of these moments in their relationship, making their wedding day even more special.
Destination Weddings
Destination weddings are another reason some couples opt for a Wednesday wedding.
Hosting a wedding abroad or in a different city often requires guests to travel and take time off work.
By organizing the ceremony on a Wednesday, couples can provide their guests with an extended stay that covers both the weekend before and the weekend after the wedding.
This extended time allows guests to explore the destination, relax, and fully enjoy the wedding festivities.
In this context, a Wednesday wedding creates a unique, unforgettable experience for all attending.
Final Thoughts
In recent years, weekday weddings have gained popularity, with Wednesday weddings becoming a more common choice for couples.
The main reasons for this preference include affordability and venue availability.
Since most weddings traditionally happen on weekends, venues and vendors tend to offer more competitive prices during weekdays.
Pros of Wednesday weddings:
Affordability: Most venues and vendors lower their prices on weekdays, which can help couples save on their wedding expenses.
Availability: Since fewer couples choose weekdays for their weddings, it is generally easier to secure preferred venues and vendors.
Less competition: With fewer weddings happening simultaneously, couples can enjoy better access to top-notch suppliers and service providers.
Cons of Wednesday weddings:
Guest availability: Some guests may find it challenging to take time off from work or accommodate a weekday wedding in their schedules.
Limited celebrations: Due to work commitments, weekday weddings may have shorter and less elaborate celebrations.
So while a Wednesday wedding might not be for everyone, it does provide a variety of benefits for those willing to consider a non-traditional wedding date.
Couples should weigh the pros and cons of a Wednesday wedding in the context of their priorities, guest list, and budget to determine if it is the right choice for them.