Ready to embark on an epic journey for the ultimate bachelor party?
The Golden State, California, is calling your name. Between the sun-soaked coastlines, towering mountain ranges, vibrant cities, and world-class vineyards, California has endless opportunities that guarantee a bachelor party.
Whether you're surfers dreaming of riding the Pacific waves, thrill-seekers wanting to explore the rugged wilderness of Yosemite, connoisseurs eager to traverse the renowned Napa Valley vineyards, or city slickers looking to immerse themselves in the neon-lit nightlife of Los Angeles or San Francisco, California promises to deliver.
Strap in, gentlemen, because we're about to navigate the golden treasure trove of activities, adventures, and jaw-dropping experiences California offers for your once-in-a-lifetime celebration.
Wine Tasting in Napa Valley
Unwind and indulge in Napa Valley's exquisite wine tasting experience, where you'll savor world-class wines with your closest friends.
Explore the picturesque vineyards on guided tours that showcase the art of winemaking from grape to glass.
With over 400 wineries, each offering a unique ambiance and an extensive selection of exceptional wines, you're sure to find the perfect spot for your bachelor party celebration.
Cap off your day by delighting in gourmet dining at one of Napa's renowned farm-to-table restaurants, where seasonal menus feature fresh ingredients sourced directly from local farms.
In between vineyard tours and tastings, take advantage of all Napa Valley offers by participating in various outdoor activities such as hot air ballooning, hiking through breathtaking scenery, or golfing on championship courses.
As evening approaches, gather around a fire pit at one of the many luxurious lodging options available while reminiscing about old memories and creating new ones with your buddies.
A weekend spent celebrating in California's premier wine country will leave lasting impressions and create unforgettable moments for everyone involved in this once-in-a-lifetime bachelor party adventure.
Surfing and Beach Activities in San Diego
Imagine riding the waves and soaking up the sun in San Diego, where you'll find some of the best surf spots and beach activities for an unforgettable time with your crew.
With its consistent year-round surf conditions, beautiful sandy beaches, and laid-back vibe, San Diego is the perfect destination to bond with your buddies while catching gnarly waves.
Don't worry if you're new to surfing; plenty of surf schools offer lessons and surfboard rentals for all skill levels.
After a thrilling day of surfing, keep the good times rolling by challenging your friends to a game of beach volleyball on one of San Diego's many courts.
Feel the camaraderie as you dive into the sand for a save or spike that winning point.
When it's time to unwind, gather around a bonfire pit on Mission Beach or Pacific Beach for an evening filled with laughter, stories, and maybe even some impromptu guitar playing under the stars.
With its epic surf breaks and exciting beach activities, San Diego offers everything you need for an unforgettable bachelor party experience.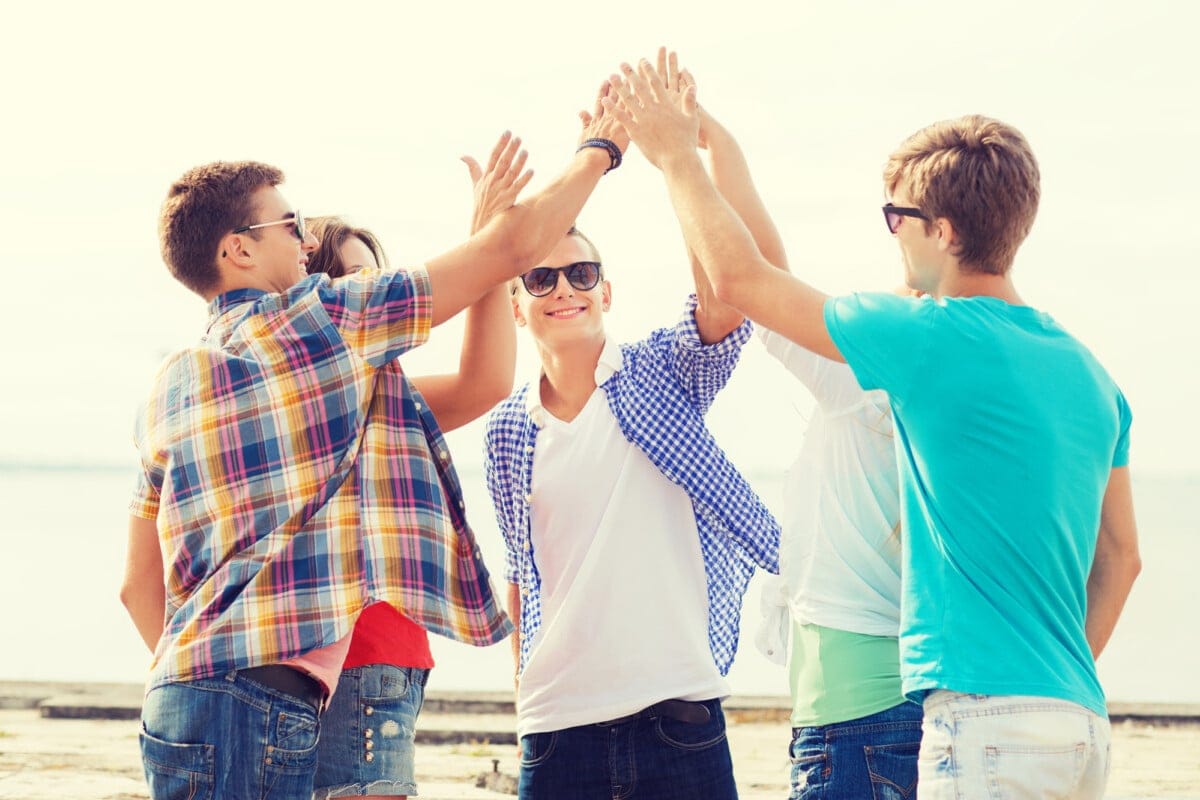 Outdoor Adventures in Lake Tahoe
You'll love exploring the great outdoors in Lake Tahoe, where breathtaking scenery and adrenaline-pumping activities await you and your buddies.
With a vast selection of Tahoe hiking trails, you can embark on an unforgettable adventure through lush forests, rocky ridges, and stunning alpine lakes.
Whether it's a stroll along the shoreline or an intense climb up Mount Tallac, there's something for everyone in your group to enjoy.
And after a long day of trekking through nature's playground, nothing beats unwinding by the campfire with your friends as you recount the day's highlights.
But don't stop at just hiking; Lake Tahoe is also home to adrenaline-packed watersports that will take your bachelor party to new heights (and depths).
Get your blood pumping with thrilling activities like jet skiing, parasailing, wakeboarding or even scuba diving in its crystal-clear waters.
If you prefer a more relaxed approach but still want to be on the water, try paddleboarding or kayaking while soaking in panoramic views of the surrounding mountains.
No matter what kind of outdoor enthusiast you are – from thrill-seekers to laid-back nature lovers – Lake Tahoe offers an unparalleled backdrop for creating shared memories that will last a lifetime.
Nightlife and Entertainment in Los Angeles
When it's time to let loose and revel in the night, Los Angeles has your crew covered with its vibrant nightlife and entertainment scene.
Start your evening by hitting some of the hottest LA rooftops, where you can sip on craft cocktails, take in panoramic views of the city skyline, and vibe to live DJ sets with your buddies.
Perch atop iconic spots like The Standard Downtown or High Rooftop Lounge at Hotel Erwin in Venice Beach for a truly memorable experience that'll make you feel like you're part of something bigger.
For those looking to share some laughs during this unforgettable celebration, Los Angeles is home to some of the most renowned comedy clubs in the country.
Check out iconic venues like The Comedy Store or Laugh Factory for a hilarious night filled with world-class stand-up comedians who will have your whole crew cracking up.
If improv comedy is more your style, swing by Upright Citizens Brigade Theatre or The Groundlings for an unpredictable show that'll have everyone feeling connected through laughter.
No matter what type of entertainment you choose, one thing's certain: a bachelor party exploring Los Angeles' nightlife will create lasting memories and foster a sense of belonging among friends.
Road Trip Along the Pacific Coast Highway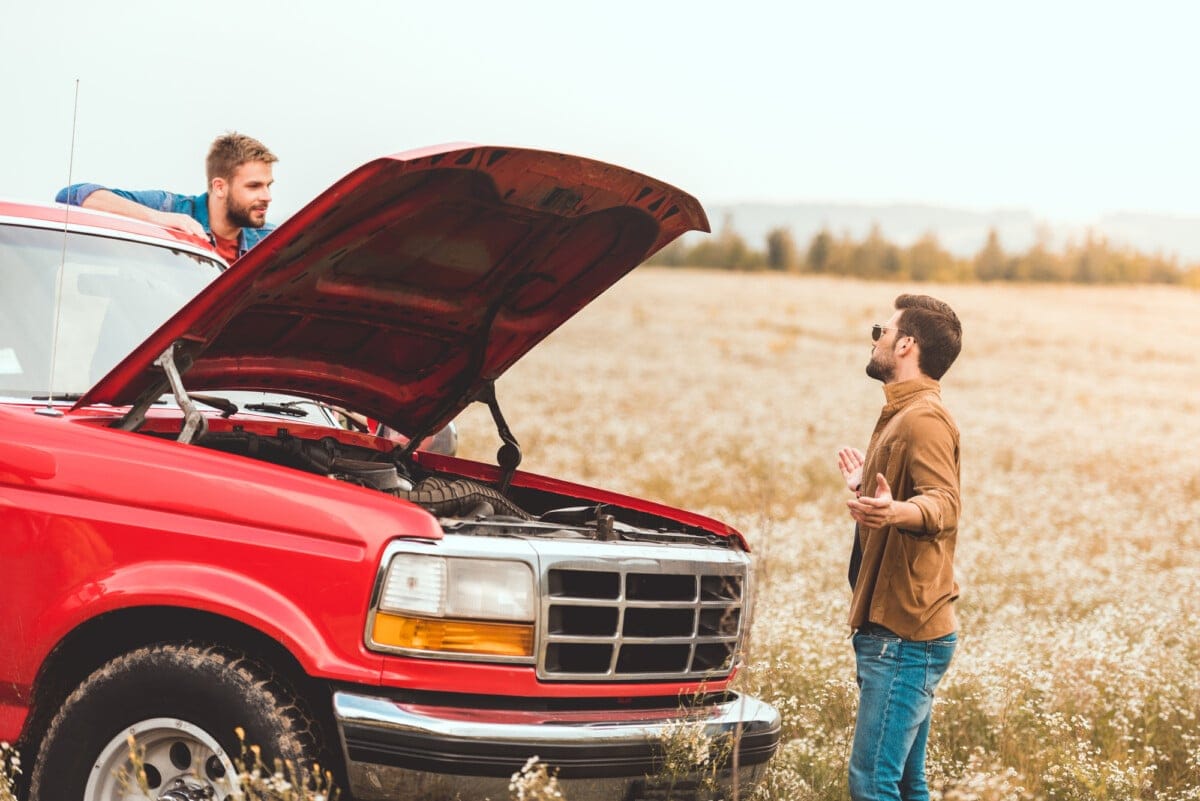 There's nothing quite like cruising down the Pacific Coast Highway with your mates, soaking in breathtaking views and creating unforgettable memories together.
This scenic drive is perfect for a bachelor party road trip, offering coastal explorations, picturesque stops, and unique experiences that make it an adventure to remember.
From the sandy beaches of Southern California to the rugged cliffs of Big Sur, you'll be surrounded by jaw-dropping landscapes as you bond with your buddies on this epic journey.
As you embark on this once-in-a-lifetime trip, take advantage of all the amazing destinations along the way.
Stop off at iconic landmarks like Hearst Castle, explore charming seaside towns like Carmel-by-the-Sea and Santa Barbara, or get up close and personal with marine life during a whale-watching tour off the coast of Monterey.
The possibilities are endless when it comes to activities that cater to every taste – whether you're into surfing, hiking or wine tasting.
With so many opportunities for camaraderie and shared adventures amidst stunning scenery, your bachelor party will undoubtedly leave everyone feeling more connected than ever before.
Final Thoughts
So, you've explored the vineyards of Napa, surfed the waves of San Diego, conquered Lake Tahoe's wild outdoors, and immersed yourself in LA's vibrant nightlife.
Now it's time to hit that open road along California's majestic Pacific Coast Highway.
As you cruise towards your next phase in life with your closest friends, let these unforgettable bachelor party memories symbolize a bond that'll last a lifetime.
Cheers to new beginnings and endless adventures!