Where the charm of New England meets a modern, lively scene, Connecticut offers a myriad of experiences that will transform your bachelor party into a legendary event etched into the annals of your friendship history.
Connecticut is a treasure trove teeming with a unique blend of experiences – from its bustling urban nightlife to serene, picturesque landscapes.
Prepare yourself for an unforgettable mix of thrilling casino nights in Mashantucket, craft brewery tours in New Haven, exhilarating outdoor activities in the Litchfield Hills, decadent seafood feasts in Mystic, yacht parties off the Long Island Sound, and so much more.
Whether you're a high-rolling gambler, a craft beer connoisseur, an adventure enthusiast, or a lover of all things nautical, we've got something for every groom-to-be and his crew.
Outdoor Adventure Activities
Connecticut offers many exciting activities that'll make your bachelor party one to remember.
Bond with your buddies as you conquer ropes course thrills, testing your limits and teamwork skills on high wires and zip lines.
Or explore the state's beautiful mountain biking trails where you can race through scenic terrains, challenge each other on steep climbs, and feel the adrenaline rush as you speed downhill.
Don't miss out on experiencing Connecticut's stunning wilderness while making lasting memories with your closest friends.
Whether navigating through obstacle courses in the treetops or cycling along picturesque paths, these outdoor adventure activities are perfect for creating a sense of belonging among your group.
Sports and Recreation
Gather your crew and attend a thrilling sporting event. Hit the golf course for some friendly competition. Or charter a fishing boat for an unforgettable day on the water.
Whatever you choose, you will create lasting memories while celebrating this special occasion.
Attend a Sporting Event
Connecticut offers a variety of team-based games to choose from, which can easily become the highlight of your bachelor party.
Stadium tailgating is an excellent way to kick off the day. Before heading into the main event, you and your buddies can bond over some ice-cold beers and delicious grilled food.
Whether you're a die-hard fan or just looking for a fun-filled day with your friends, attending a game together creates memories that will last a lifetime.
Cheer on the Hartford Yard Goats at Dunkin' Donuts Park, or prepare for high-speed action at Stafford Motor Speedway.
Hit the Golf Course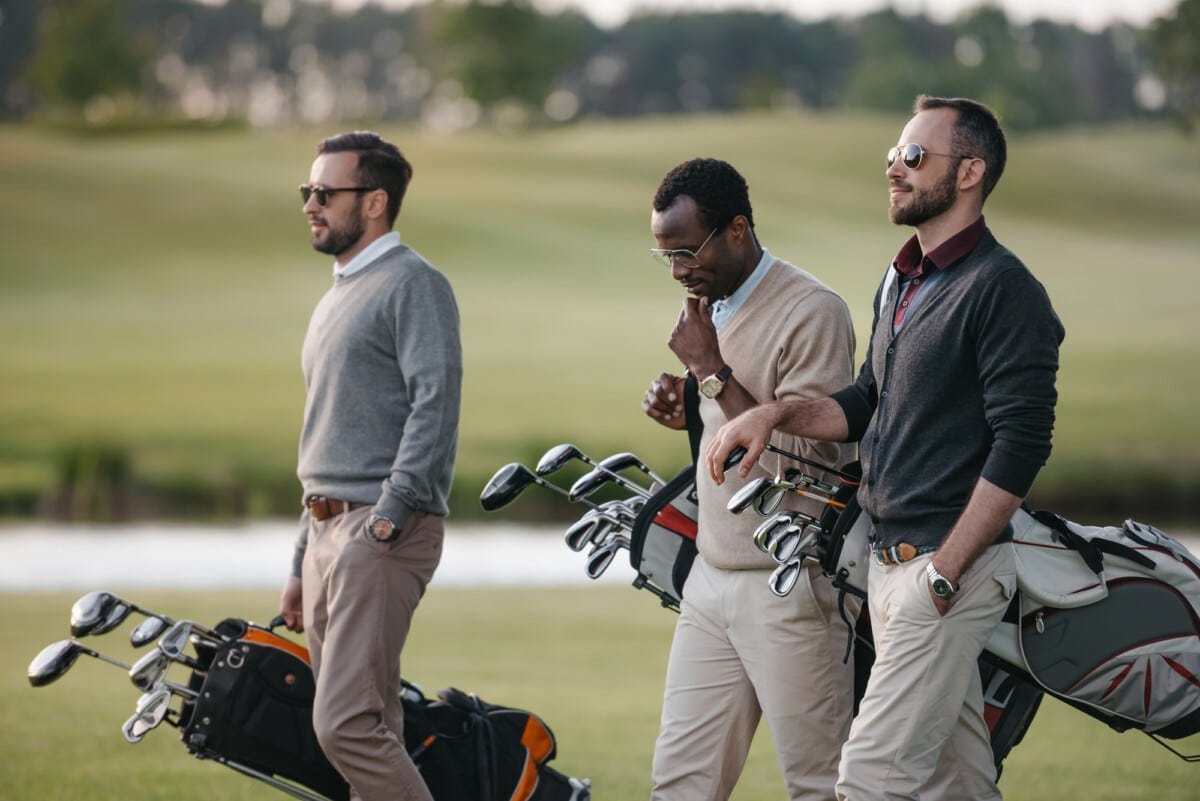 Tee off with the guys at one of Connecticut's picturesque golf courses for a laid-back and enjoyable day out.
Whether you're a seasoned golfer or new to the game, hitting the links is a fantastic way to bond with your friends while taking in this state's stunning natural beauty.
There's something for every skill level, from championship courses to more casual options. Put your golf challenges to the test as you navigate rolling fairways, strategically placed bunkers, and tricky greens.
Who knows? You might even make some swing improvements along the way. As you spend the day on the course, take advantage of all these establishments have to offer.
Many Connecticut golf clubs provide amenities like club rentals, driving ranges, and professional instruction so everyone can enjoy their time on the green.
After working up an appetite on the course, treat yourselves to a delicious meal at one of their onsite restaurants or pubs where you can catch up with your buddies and relive those memorable shots from earlier in the day.
Charter a Fishing Boat
Whether you're a seasoned angler or a complete novice, a day of fishing will create lasting memories and provide plenty of opportunities for friendly competition.
Before setting off on your adventure, ensure you're well-equipped by discussing gear selection with your chosen charter company.
They can advise on what's best suited for the type of fish you'll target and the time of year you'll be out on the water.
Some essentials to consider bringing along include:
Sturdy rods and reels appropriate for your target species
A variety of lures, bait, and tackle to entice those prized fish
Proper clothing like waterproof jackets, hats, and sunglasses
A cooler stocked with drinks and snacks to keep everyone refreshed throughout the day
Sunscreen and bug repellent to stay comfortable during hours spent outdoors
Escape Room Challenges
Connecticut offers a variety of escape rooms with unique themes that will test your group's teamwork, communication skills, and puzzle-solving abilities.
Imagine being immersed in a world full of cryptic scavenger hunts and puzzle-solving races against the clock – all while bonding with your friends during an unforgettable bachelor party experience.
Team Building: Escape room challenges are designed to require cooperation and collaboration among participants; this makes them ideal for strengthening bonds between friends.
Friendly Competition: Put your wits to the test as you race against other teams or compete within your group to see who can solve puzzles the fastest.
Varied Themes: With diverse themes ranging from haunted mansions to high-stakes heists, there's an escape room scenario that suits everyone's interests.
Memorable Experience: An escape room challenge will provide a unique experience that everyone in your party will remember long after the bachelor festivities have ended.
Indoor Trampoline Park
You'll be jumping for joy at an indoor trampoline park, where the fun reaches new heights and offers an exhilarating experience for everyone involved.
Imagine having your bachelor party at a place with wall-to-wall trampolines, where you can defy gravity with every bounce while making unforgettable memories with your closest friends.
Challenge each other in a thrilling game of trampoline dodgeball, or test your balance and flexibility by participating in aerial yoga classes that will refresh and revitalize you.
The excitement doesn't stop there; many indoor trampoline parks offer additional activities such as obstacle courses, foam pits, basketball dunk zones, and even rock climbing walls to keep the adrenaline pumping throughout your visit.
Bond over shared laughter as you watch each other attempt daring flips and impressive feats of agility in this unique environment.
Comedy Club Night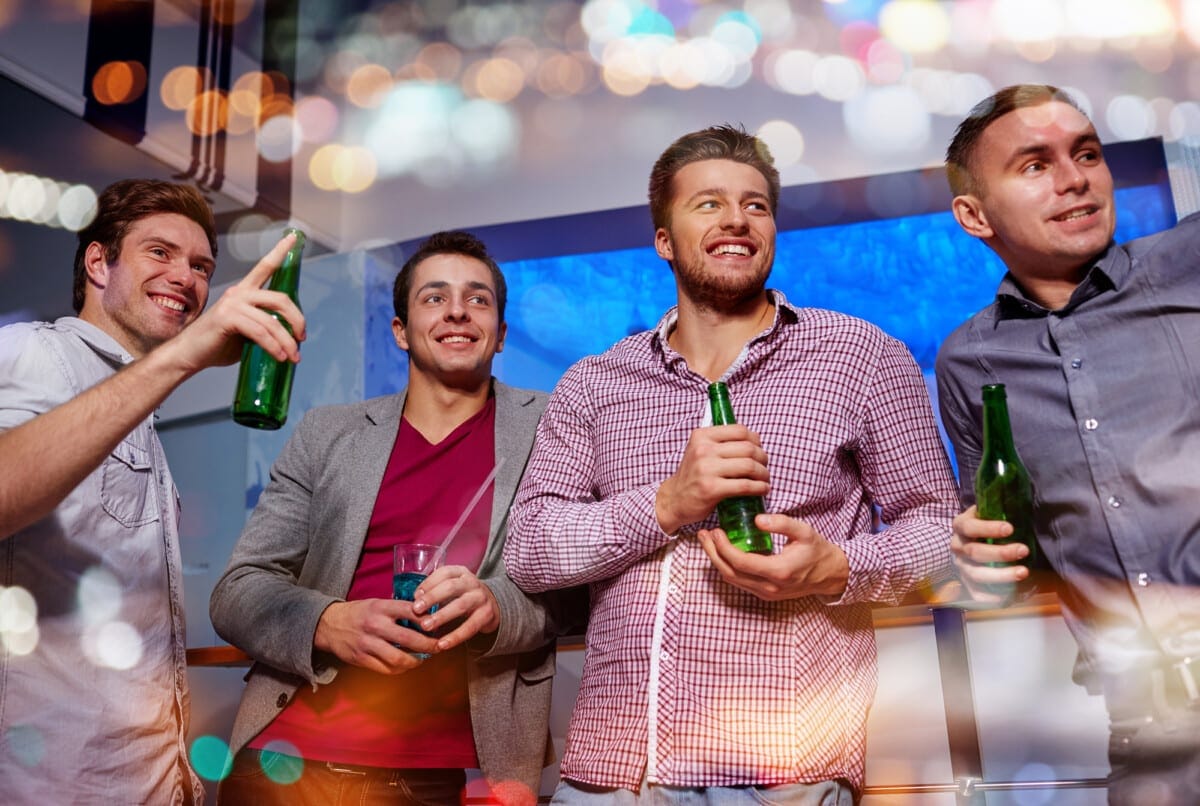 Laugh your way into marital bliss with a night out at a comedy club, where the hilarious antics of stand-up comedians will have you and your buddies doubled over in side-splitting laughter, forging unforgettable memories through the universal language of humor.
Connecticut boasts several comedy clubs, each offering its unique experience for a memorable bachelor party.
Whether you're looking for an evening filled with uproarious laughter or an opportunity to participate in the fun yourself, one thing's for sure. There won't be a dull moment during this celebratory bash.
Stand Up Showdown: Put on your game face and get ready to laugh as local comedians go head-to-head in an epic battle of wits and humor, vying for the title 'Funniest Person.' This high-energy event is perfect for group outings and will leave everyone grinning from ear to ear.
Improv Workshop: If you're feeling adventurous, why not sign up for an improv workshop with your crew? Not only will you learn the basics of improvisational comedy but also bond with your friends as you work together to create hilarious scenes on the spot.
Comedy Club Night: Enjoy a night filled with laughs by securing tickets at one of Connecticut's top comedy venues showcasing talented stand-up comics who'll have even the toughest critics chuckling uncontrollably.
Final Thoughts
So, there you have it! You're now equipped with an arsenal of incredible bachelor party ideas in Connecticut. Trust us, your buddies will be talking about this epic weekend for ages.
Don't hesitate to mix and match these activities to create a truly unforgettable experience. After all, they say variety is the spice of life!
So, plan the greatest bachelor party known to mankind – we know you've got it in you!