Florida packs a punch like no other with its wide array of adrenaline-pumping activities, crystal-clear beaches, pulsating nightlife, and all the thrills you can handle.
Whether you're an adventure enthusiast, a sports junkie, a beach bum, or a party animal, we've got you covered.
Grab your sunblock, pack your adventurous spirit, and plunge into the sun-kissed, exciting, and sometimes unexpected world of bachelor party planning in Florida.
Miami Nightlife Extravaganza
Dive headfirst into the vibrant and diverse world of Miami cuisine, sampling everything from Cuban delights to fresh seafood at some of the city's hottest spots.
Then, kick off your night with a tour through South Beach, where you'll be immersed in the history and glamour of Art Deco exploration as you marvel at iconic architecture and street scenes.
As the sun sets, feel that sense of belonging deepen as you and your crew come alive in Miami's pulsating nightlife scene.
Dance until dawn at exclusive clubs like LIV or Story, rubbing elbows with celebrities and partygoers alike.
Or perhaps indulge in a more laid-back experience by bar hopping through Wynwood's craft breweries, all while forging memories that will last a lifetime.
No matter what kind of adventure calls to you, there's no doubt that this Florida hotspot will deliver an epic bachelor party experience that goes beyond your wildest dreams.
Relaxing in the Florida Keys
There's no better way to unwind before the big day than by basking in the endless sunshine of the Florida Keys, where relaxation is taken to a whole new level.
You and your crew can forget about the stresses of wedding planning as you soak up some rays on sandy beaches, take a refreshing dip in crystal-clear waters, or embark on an unforgettable Key West fishing adventure.
Picture yourselves reeling in some prize catches while sharing stories and laughs with your closest friends – it's a bonding experience.
But don't just limit yourselves to fishing; consider taking your relaxation game up a notch by embarking on a sunset sailing cruise along the pristine coastline.
As you sail through aquamarine waters, let the gentle sea breeze and breathtaking views make you feel truly connected to this tropical paradise.
Toast to your upcoming nuptials with chilled drinks in hand as you marvel at one of nature's most spectacular shows: that dreamy Florida Keys sunset.
This laid-back retreat is perfect for those seeking camaraderie, tranquility, and memories that will last a lifetime.
Adrenaline-Pumping Adventures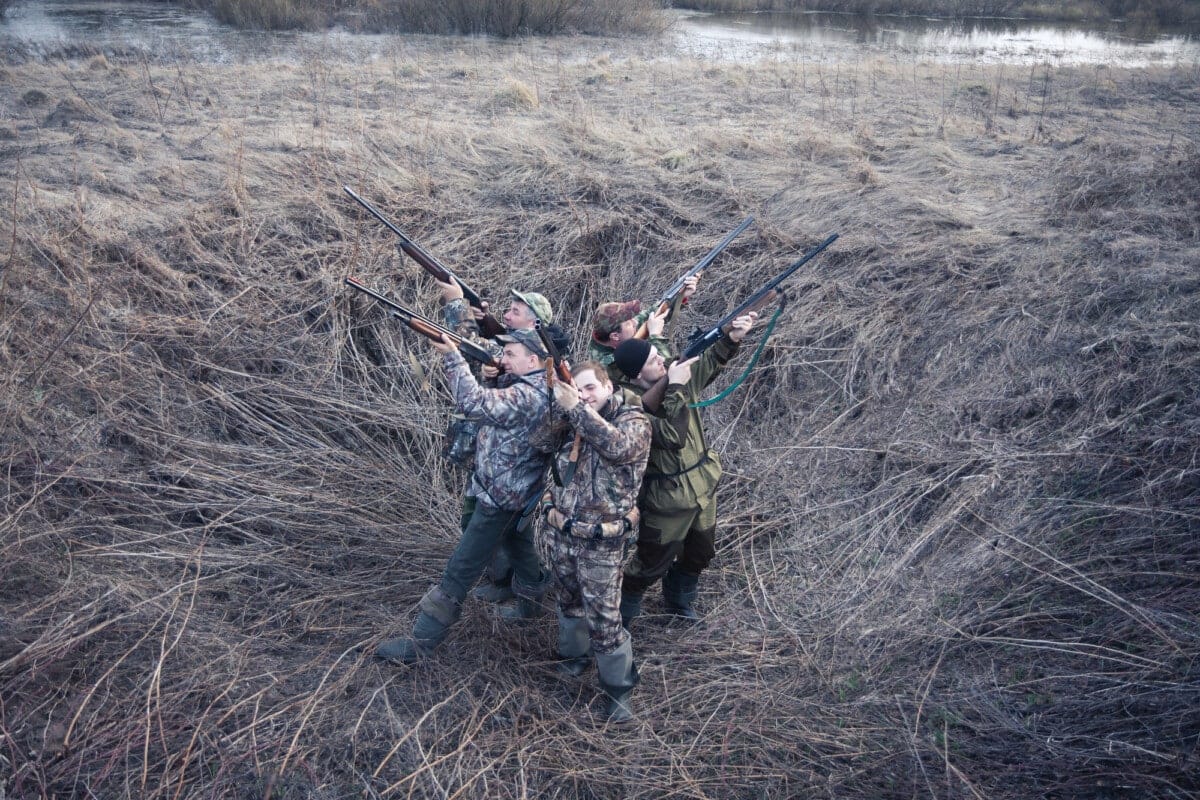 Craving some adrenaline-pumping action before tying the knot?
Florida offers thrilling activities to get your heart racing and create unforgettable memories for you and your crew. From swamp excursions to airboat rides, there's something for everyone in the Sunshine State.
Swamp Excursions: Explore Florida's wild side by following a guided swamp tour through its lush wetlands. While learning about the unique ecosystem, you'll encounter fascinating wildlife like alligators, snakes, and various bird species.
Everglades National Park: The largest subtropical wilderness in the United States, Everglades National Park is home to countless species of plants and animals found nowhere else in the world. Book a guided tour or rent equipment to explore this natural wonderland.
Big Cypress National Preserve: Just west of the Everglades lies Big Cypress National Preserve, another great spot for swamp tours. Canoe or kayak through its serene waterways as you take in breathtaking views of cypress trees draped with Spanish moss.
Airboat Rides: For those seeking high-speed thrills, nothing beats zipping across Florida's marshy landscapes on an airboat ride. Hold on tight as you skim over shallow waters at breakneck speeds – it's an exhilarating way to experience Florida's diverse terrain.
Wild Florida Airboats & Gator Park: Located just outside Orlando, Wild Florida offers airboat tours through Central Florida's swamps and marshes – plus up-close encounters with alligators!
Boggy Creek Airboat Adventures: Also near Orlando, Boggy Creek allows visitors to navigate through untouched swampland and learn about the region's Native American history.
Golf and Brewery Hopping
You can't go wrong with a classic combo of hitting the links and sampling local brews, making your pre-wedding celebration in the Sunshine State one for the books.
Florida offers an array of fantastic golf courses catering to all skill levels and preferences, ensuring friendly competition among your crew.
After working up a thirst on the greens, treat yourselves to some brewery tours where you can discover Florida's thriving craft beer scene and bond over delicious pints.
In addition to fostering camaraderie through golf challenges at prestigious courses like TPC Sawgrass or Streamsong Resort, you'll create lasting memories as you hop from one brewery to another, exploring each establishment's unique character and offerings.
Imagine yourself sipping on a refreshing IPA at Cigar City Brewing in Tampa or indulging in bold flavors at Funky Buddha Brewery in Oakland Park – these experiences will surely cultivate an even stronger sense of belonging among your group.
Sports Weekend Getaway
Looking for an unforgettable sports weekend getaway in Florida?
You can't miss attending a professional sports game! There's a game for everyone, whether it's catching the Miami Dolphins in action or cheering on the Tampa Bay Lightning.
To amp up your experience, rent a party bus for the ultimate tailgating experience. Make memories with your friends that'll last a lifetime!
Attend a Professional Sports Game
You can't beat the thrill of cheering on your favorite team alongside your best buds at a professional sports game!
Florida offers many options for catching some live action, with teams like the Miami Dolphins, Tampa Bay Buccaneers, and Orlando Magic.
You will get to see an exciting game and experience the stadium's electric atmosphere surrounded by fellow fans.
Game day cuisine: Indulge in delicious local eats and stadium favorites while watching the game. From juicy burgers to mouth-watering seafood dishes, there's something for everyone.
Stadium tours: Many stadiums offer exclusive behind-the-scenes tours that give you a closer look into locker rooms, press boxes, and even the field itself.
Tailgating: Get in on the pre-game festivities and bond with friends over food, drinks, and games as you show off your team spirit.
Rent a Party Bus for Ultimate Tailgating Experience
There's nothing like renting a party bus for the ultimate tailgating experience before a big game!
Imagine cruising through the Sunshine State with your closest friends, all excited and ready to celebrate your impending nuptials.
Bus customization options allow you to create the perfect atmosphere tailored to your bachelor party preferences.
Deck out the interior with LED lights and a killer sound system, stock up on cold beverages in the built-in coolers and even include comfortable seating arrangements to relax en route to your tailgate destination.
Once you've arrived at the game venue, it's time to show off those competitive skills with some classic tailgate games.
Set up cornhole or beer pong outside your swanky ride as fellow fans gather around in admiration of your athletic abilities and luxurious mode of transportation.
As you bond over friendly competition and shared team spirit, enjoy that sense of belonging among old and new friends.
After all, there's no better way to fuse camaraderie than celebrating an unforgettable bachelor party together while cheering on your favorite Florida sports teams from the comfort of a decked-out party bus!
Final Thoughts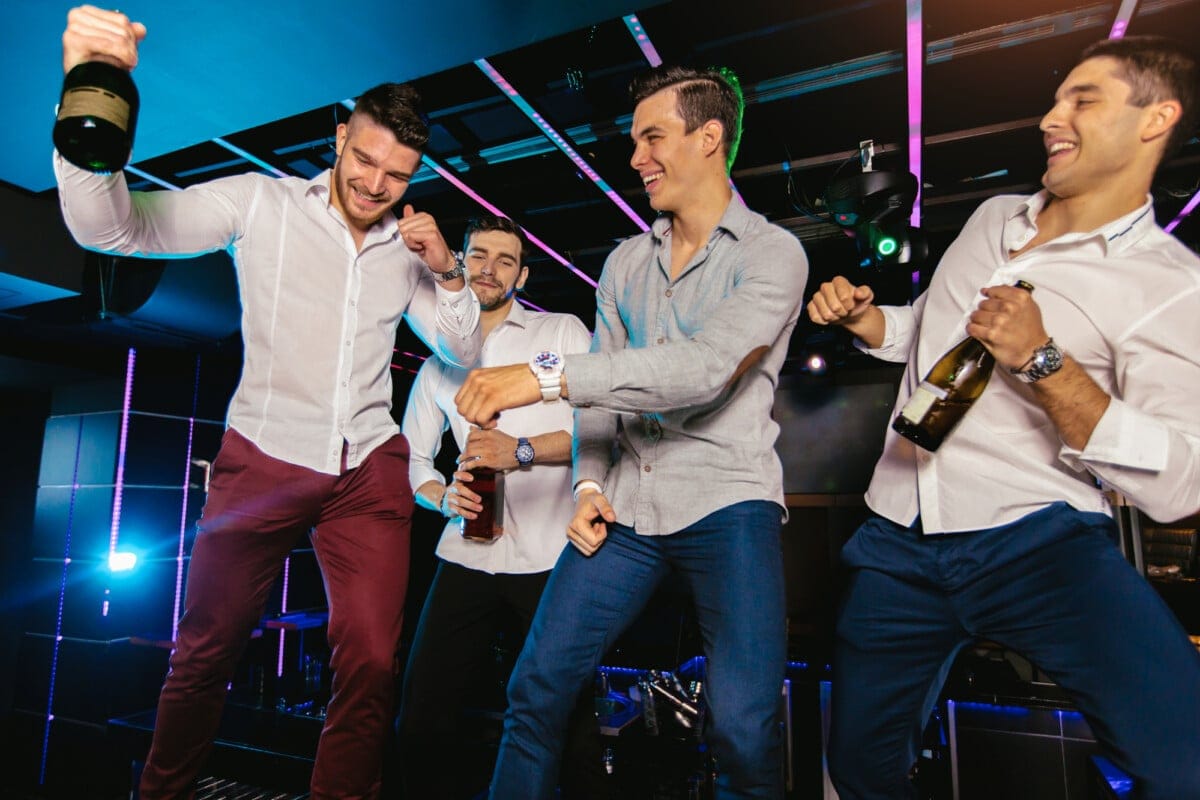 Florida's has everything you need to make your bachelor party unforgettable.
From Miami's dazzling nightlife to adrenaline-pumping adventures and a sports weekend getaway, Florida has something for everyone.
Grab your buddies and prepare to create memories that'll last a lifetime while enjoying all that this amazing state offers.