As one of the South's crown jewels, Georgia offers a surprising blend of experiences beyond your traditional bachelor party expectations.
Known for its southern hospitality, historical charm, vibrant nightlife, and stunning natural landscapes, this state is your playground for creating a bachelor party that's second to none.
Imagine yourselves sampling world-class bourbons at a Savannah distillery, hitting up the pulsating nightlife of Atlanta, casting fishing lines into the serene Blue Ridge Mountains, or battling it out in a friendly paintball match.
I've dug deep to provide recommendations for every kind of groom, whether you're the adventure-loving thrill-seeker, the history buff, the sports fanatic, or the laid-back guy seeking relaxation.
So, gents, tighten your ties, raise your glasses, and get ready to dive into a world of unique, thrilling, and unforgettable bachelor party possibilities in Georgia.
From the bustling streets of Atlanta to the tranquil banks of the Chattahoochee River, we've got you covered. Hold on to your party hats, fellas – this will be a wild ride!
Outdoor Adventure Activities
Georgia has you covered with a wide range of adrenaline-pumping activities perfect for bonding with your buddies and creating lasting memories.
Take on the challenge of whitewater rafting down the exhilarating rapids of the Chattahoochee River or conquer your fear of heights as you soar through the skies on one of Georgia's many zipline tours.
Feel the rush as you navigate through Class III and IV rapids, surrounded by stunning scenery in locations like Columbus or Ocoee River.
Afterward, take to the skies with a thrilling zipline tour – glide through lush forests, over glistening lakes, and marvel at breathtaking mountain vistas.
From North Georgia's Blue Ridge Mountains to Savannah's coastal wetlands, there are countless opportunities to explore Georgia's natural beauty while pushing your limits on these exciting adventures.
No matter your chosen activity, you're guaranteed an unforgettable experience that will bring your group closer together.
Sports and Entertainment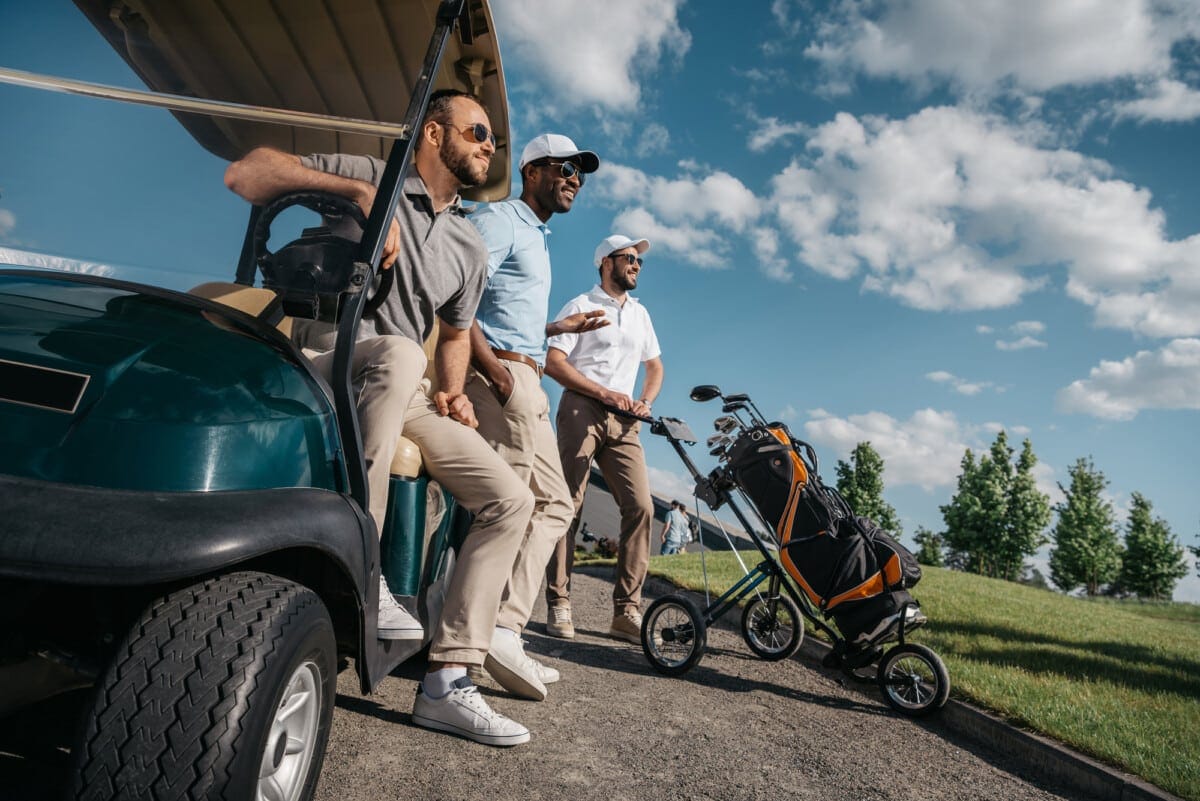 Dive headfirst into a world of adrenaline-pumping sports and entertainment as you and your crew become gladiators in the arena of fun.
Georgia offers many sporting activities to satisfy every thrill-seeking bachelor partygoer.
Tee off with golf outings at renowned courses like Augusta National, Sea Island Resort, or The Club at Savannah Harbor.
Bond with your buddies while swinging your clubs and enjoying friendly competition amidst breathtaking landscapes.
Experience the thrill of playing blackjack, poker, roulette, and craps while dressed to impress in true James Bond style.
Rent a private space at Atlanta Casino & Poker Rentals or Emerald Princess Casino for an unforgettable evening with high-stakes action.
Whether you're a seasoned gambler or novice player looking for camaraderie among friends, these exciting experiences will create memories far beyond your bachelor party weekend in Georgia.
City Nightlife
Join a thrilling bar crawl in Atlanta's bustling Buckhead neighborhood. You'll hop from one hotspot to another, sipping delicious drinks and mingling with lively crowds.
Or, level up your night and indulge in a VIP club experience in Savannah's Historic District. You'll feel like royalty as you dance the night away with exclusive perks amidst stunning architecture.
Bar Crawl in Atlanta's Buckhead Neighborhood
Kick off your celebration with a bar crawl in Atlanta's vibrant Buckhead neighborhood, where you'll find endless fun and entertainment.
Begin your adventure at one of the many Buckhead breweries, sampling locally crafted beers while bonding with your buddies.
As you hop from one spot to another, don't forget to check out iconic landmarks such as the Buckhead Theatre or Lenox Square mall – not only will you be creating unforgettable memories but also immersing yourself in the heart of Atlanta's social scene.
As night falls, embrace the electrifying atmosphere of Buckhead's nightlife by hitting some of its most popular bars and clubs.
Dance the night away at Whiskey Mistress or enjoy live music at Red Door Tavern – there's something for everyone in this lively district.
With each new venue, immerse yourself further into an exclusive circle of camaraderie that leaves no doubt about where you belong – right here with your closest friends, celebrating life milestones together in style.
VIP Club Experience in Savannah's Historic District
After conquering Atlanta's nightlife, head down to Savannah's Historic District for a truly unforgettable VIP club experience.
This charming coastal city is known for its stunning Savannah mansions, cobblestone streets, and eerie ghost tours – but it also boasts an impressive nightlife scene that caters to bachelor parties looking for that extra touch of exclusivity.
Picture yourself and your crew bar-hopping through the historic district in style, with private tables at the hottest clubs and personalized bottle service at each stop. You'll feel like kings, treated like royalty throughout the night.
As you explore Savannah's vibrant nightlife, don't forget to soak up the unique ambiance of this one-of-a-kind city.
Start your evening with a haunted pub crawl where you'll learn about infamous spirits while sipping on local brews before transitioning into full-on party mode.
Once you've gotten your fill of spine-tingling tales, hit up high-end establishments like Club One or Barrelhouse South for unparalleled VIP treatment.
Between dancing under sparkling chandeliers in opulent rooms with panoramic views and enjoying top-notch entertainment from world-class DJs and live bands, your bachelor party will be talked about for years to come – all set against the backdrop of Savannah's breathtaking architectural beauty and rich history.
Relaxation and Luxury
Georgia offers various relaxation and luxury options, perfect for a bachelor party that focuses on unwinding and bonding with your best friends.
Treat yourselves to a spa retreat at one of the state's premier resorts, where you can enjoy rejuvenating massages, soothing facials, and revitalizing body treatments.
For those who prefer outdoor leisure activities, a golf getaway is an excellent choice: tee off at Georgia's top-rated courses while enjoying stunning scenery and great company.
The luxurious Château Élan Winery & Resort in Braselton provides an elegant setting for your bachelor party experience.
Spend the day exploring their lush vineyards, followed by wine tastings paired with exquisite cuisine prepared by master chefs.
In between tastings, take advantage of their full-service spa or try golf on their championship course.
At nightfall, gather around a roaring fire pit to share stories and laughter as you toast to lifelong friendships beneath the starry Georgia sky.
Georgia has something special in store for you and your crew, no matter what type of relaxation and luxury you're seeking for your bachelor party experience.
Unique Experiences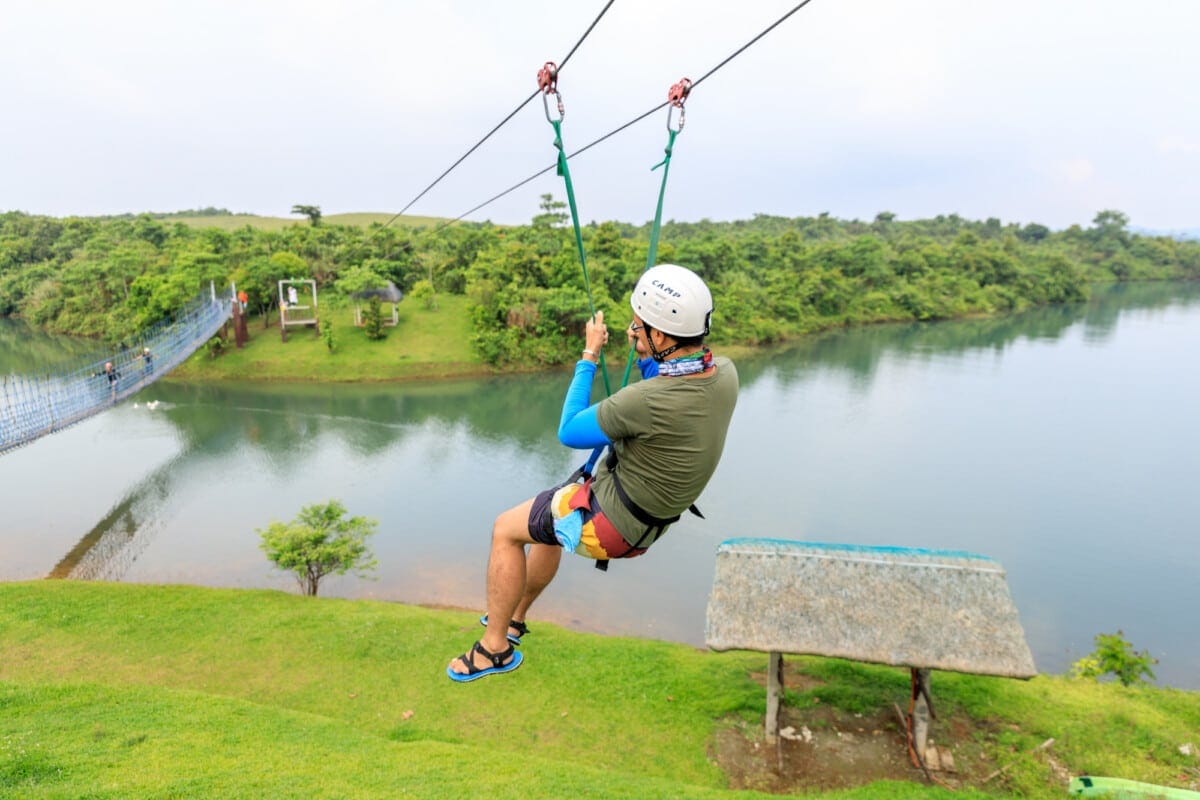 Swap out the usual barhopping and clubbing for some themed shenanigans that'll keep you talking for years to come.
Try your hand at ax throwing, or participate in an immersive escape room experience where teamwork is key.
Head to Nacoochee Adventures in Helen for high-flying zipline fun, or test your skills on the Atlanta Motorsports Park's go-kart track.
From exploring haunted pubs in Savannah to enjoying a Medieval Times dinner show in Lawrenceville, Georgia, has no shortage of extraordinary experiences waiting for you and your friends.
Final Thoughts
So, you've journeyed through Georgia like a modern-day Odysseus in search of the ultimate bachelor party experience. From thrilling outdoor adventures to lavish relaxation, we've got you covered.
As you prepare, remember that every epic tale has one last unforgettable chapter.
May your bachelor party be the pièce de résistance of your singlehood story – an adventure worthy of a grand toast among friends and legends.