Famous for its bustling cities, vast farmlands, rich history, and diverse culture, Illinois is the unexpected treasure trove of bachelor party adventures waiting to be uncovered.
From the vibrant nightlife and thriving sports scene of the Windy City, Chicago, to the calming landscapes and outdoor activities found in the southern regions of the state, Illinois is a jackpot of diverse experiences.
Whether you're looking to paint the town red, try your hand at a new outdoor activity, or indulge in a leisurely retreat, we've got an abundance of Illinois bachelor party ideas to suit every groom-to-be and his crew.
Strap in, lads, grab your favorite brew and get ready to plan the ultimate send-off for your bachelor days in the Land of Lincoln.
Get set for an adrenaline-filled, laughter-packed, and memories-overflowing adventure – because your Illinois bachelor party will be one for the books!
Hit the Town in Chicago
Rooftop bar hopping is a popular activity that allows you to take in the breathtaking skyline while sipping on expertly crafted cocktails with your closest friends.
The thrill of exploring speakeasies hidden throughout the city will make you feel like you've been let in on some secret society, fostering a sense of camaraderie among your group as you embark on this adventure together.
As you navigate from one rooftop bar to another, don't forget to soak up all the vibrant energy that Chicago offers – from world-class restaurants and lively clubs to iconic landmarks like Millennium Park or Navy Pier.
And when it comes time for some late-night revelry, immerse yourself in the underground world of speakeasy exploration; uncovering these clandestine watering holes with your crew will undoubtedly be an experience none of you will soon forget.
Outdoor Adventures in Central Illinois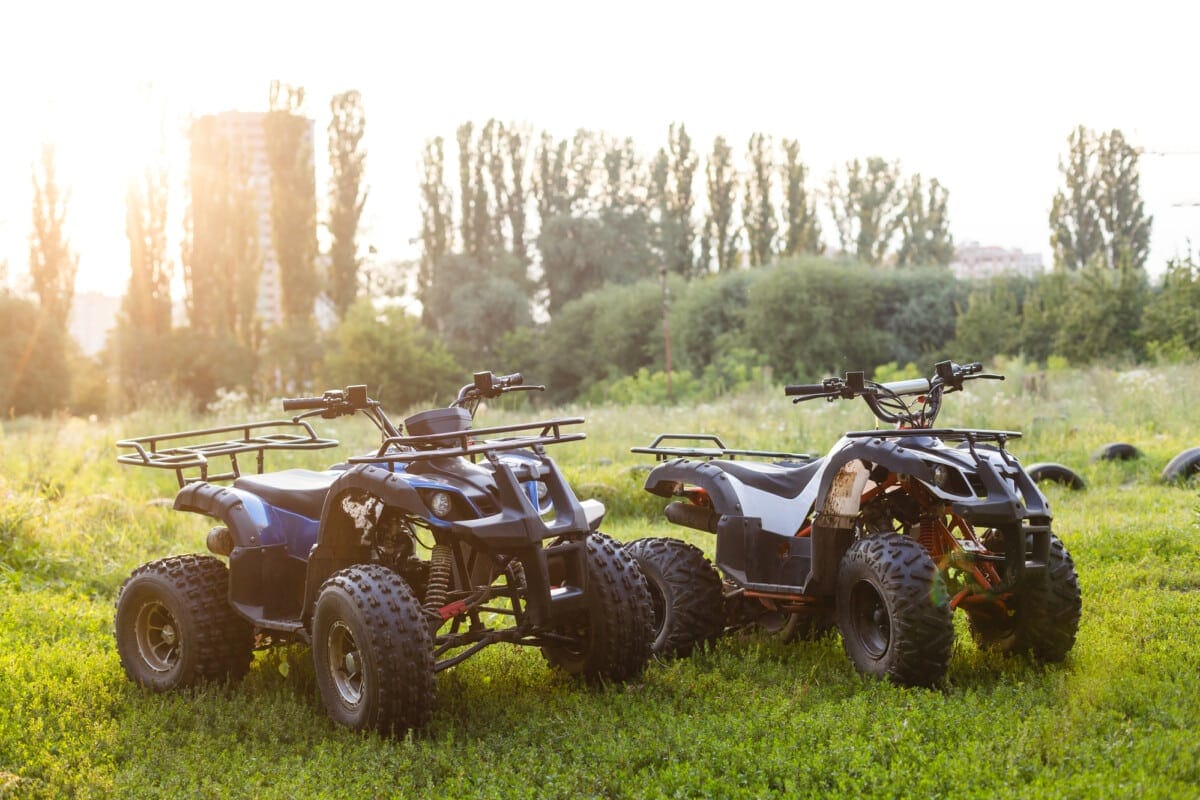 Looking for some thrilling outdoor adventures in Central Illinois?
Grab your friends and gear up to go paintballing or ATV riding for an adrenaline-pumping experience. Or, plan a serene camping and fishing trip to reconnect with nature.
Don't forget to hit the links at a golf course, where you can enjoy friendly competition while soaking in the beautiful scenery.
Indulge in a Spa Day
Illinois offers a plethora of top-notch spas that cater to men, providing an array of spa treatments specifically designed for gents.
Indulge in relaxation techniques like deep tissue massages, hot stone therapy, or even acupuncture to help ease pre-wedding jitters.
Don't forget about skincare – many spas offer tailored facials and grooming services that'll have you looking and feeling your best on the wedding day.
Gather your buddies for a memorable bachelor party experience by booking a group spa package. 
Many establishments provide discounts or special deals for larger parties, ensuring a stress-free planning process while also saving some cash.
Savor this unique bonding opportunity as you unwind together in serenity, creating lasting memories that everyone will cherish long after the celebrations.
Thrilling Experiences Across Illinois
If you're craving adrenaline, go skydiving, ziplining or challenge your buddies at a go-kart track for the ultimate thrilling experience.
Test Your Skills in an Escape Room
Escape rooms offer an insanely thrilling experience, perfect for putting your mind together and solving puzzles like never before!
These immersive games will test your bachelor party crew's teamwork, problem-solving skills, and creativity. 
You'll quickly learn the importance of effective communication and time management as you race against the clock to escape.
Plus, there's no better way to bond with your buddies than by tackling challenging scenarios that require everyone to contribute their unique strengths.
As you prepare for this exhilarating adventure, consider these key points:
Escape room strategies: Before entering the room, discuss a basic plan with your group on approaching different types of puzzles or challenges. Assign roles based on each person's strengths and ensure everyone understands their responsibilities.
Team building benefits: Escape rooms provide an opportunity to strengthen friendships through shared experiences and overcoming obstacles. You'll leave feeling more connected than ever.
Variety of themes: Illinois has many escape rooms featuring diverse themes such as haunted mansions, science labs gone awry, or spy missions! Choose the most appealing to your group's interests and prepare for a memorable experience.
Competitive edge: For those who enjoy friendly competition, see which team can solve the mystery in record time – set up multiple groups within your bachelor party crew and compare finish times.
With so much excitement packed into a single activity, escape rooms make it easy for you and your friends to create lasting memories during this special pre-wedding celebration. So gather up your closest pals, put on your thinking caps, and dive headfirst into a mind-bending world of riddles and clues at an Illinois escape room!
Go Skydiving or Ziplining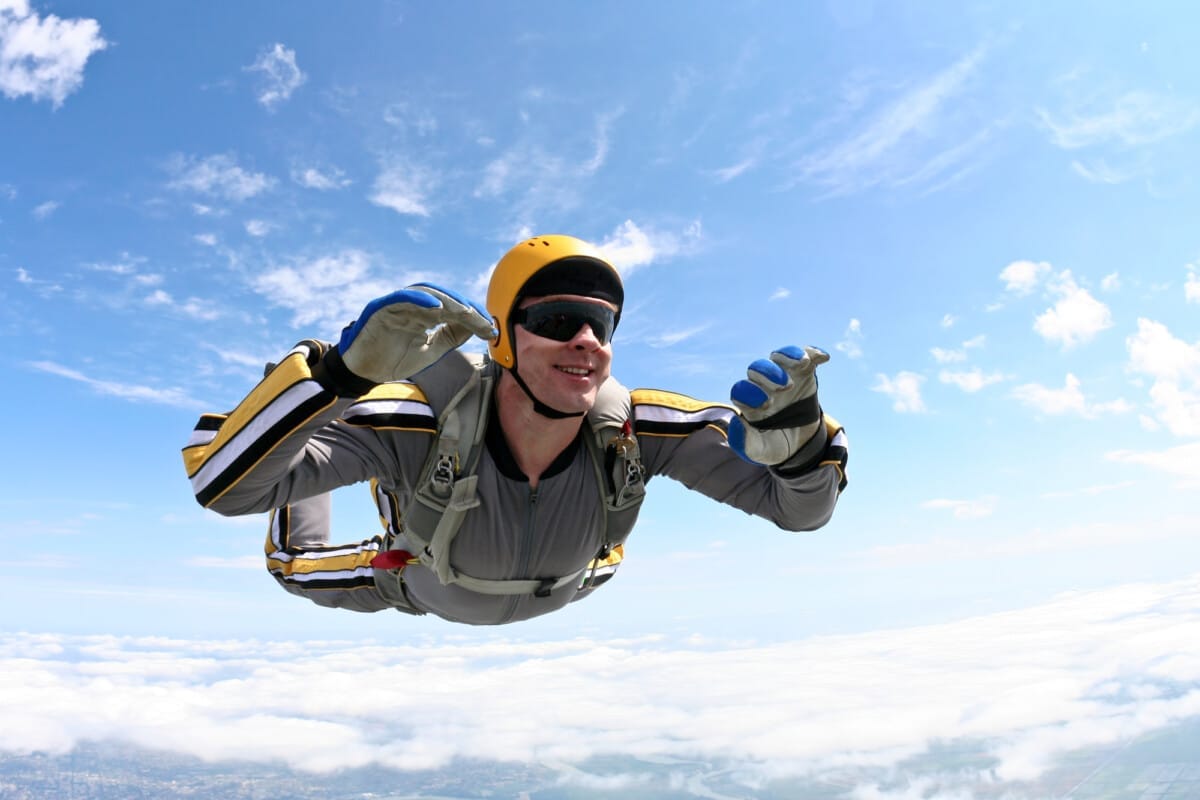 Soar through the skies and feel your adrenaline surge as you embark on an unforgettable skydiving or ziplining adventure with your buddies!
There's nothing quite like the thrill of freefalling from thousands of feet in the air or gliding above treetops to create lasting memories and strengthen your bonds.
With skydiving safety being a top priority, put your trust in experienced instructors who will ensure you're fully prepared for the jump.
As for ziplining, learn about various techniques that'll have you navigating through courses with ease while feeling secure.
Illinois offers several locations where you can dive into these exhilarating experiences together.
Choose between tandem skydives or solo jumps at places like Chicagoland Skydiving Center, Skydive Chicago, or Skydive Midwest – each venue providing professional training and state-of-the-art equipment.
If ziplining is more up your alley, explore Grafton Zipline Adventures, Zip Chicago, or Shawnee Bluffs Canopy Tour, where knowledgeable guides will walk you through proper harnessing and braking methods before sending you off on an incredible journey among nature's beauty.
No matter which thrilling activity you choose for your bachelor party, rest assured knowing that both comradery and adventure await!
Challenge Your Friends at a Go-Kart Track
Put the pedal to the metal and get your heart racing as you and your pals burn rubber on a go-kart track, leaving all mundane worries in the dust!
Go-karting is an adrenaline-fueled activity that's perfect for a bachelor party in Illinois.
With numerous tracks, you'll find just the right level of challenge to test your driving skills while bonding with your buddies.
Plus, with kart customization options available at many locations, you can personalize your ride to showcase your unique style.
As you race around hairpin turns and speed down straightaways, use these tips to gain a competitive edge:
Kart Customization: Pick a kart that suits your driving style – something lightweight for quick acceleration or one built for stability through tight corners. Don't forget about cosmetic upgrades like decals or paint jobs too!
Speed Strategies: Master braking early into turns and accelerating smoothly. This will help maintain control and maximize speed throughout each lap.
Teamwork: Collaborate with friends on strategy – work together to block opponents or execute coordinated overtakes.
Plan a Weekend Road Trip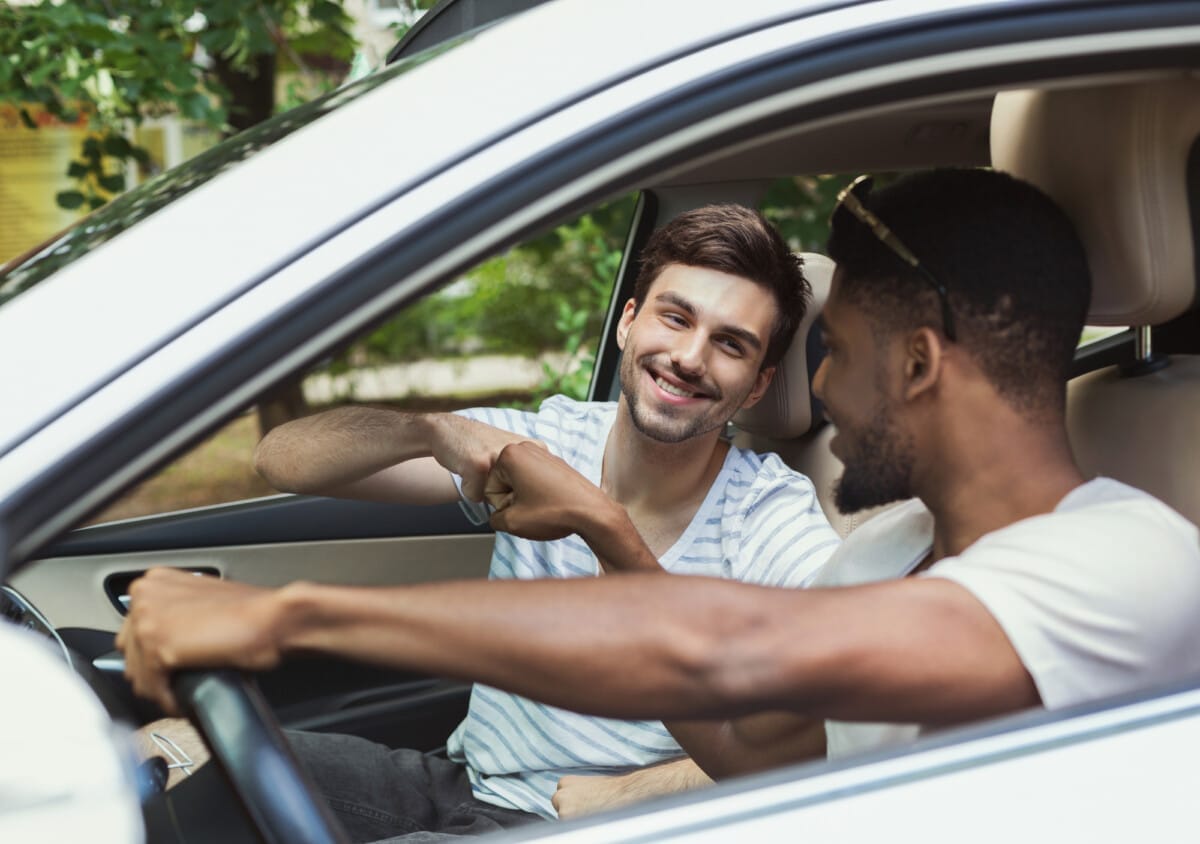 There's no shortage of wacky roadside attractions and scenic drives that will keep you entertained for hours.
From the world's largest catsup bottle in Collinsville to cruising along the Great River Road, there are plenty of sights to see and experiences to share with your bachelor party posse.
Leave behind your everyday worries as you bond over quirky stops like the Gemini Giant in Wilmington, or marvel at nature's beauty while traversing Starved Rock State Park.
Break up the drive by sampling a few brews at one of Illinois' many craft breweries, or challenge each other to some friendly competition at a local arcade bar.
The journey becomes part of the celebration as you embrace new experiences together and strengthen the bonds of friendship that make these moments truly special.
Final Thoughts
So, grab your pals and gear up for an unforgettable bachelor bash in Illinois. From the bustling city life of Chicago to the serene beauty of Galena, there's something for every groom-to-be.
Ultimately, it's all about creating memories that'll last a lifetime with your best mates. Remember, time flies when you're having fun – so make the most out of your bachelor party and enjoy every second of it!
Cheers to new adventures and lasting friendships!