From the windswept beaches of Miami to the glittering lights of Las Vegas, from the rustic charm of Nashville to the craft beer breweries in Portland, America is a treasure trove of unforgettable bachelor party destinations.
As the best man, the pressure is on you to throw a party that your buddy will remember fondly for the rest of his life, that one last great hurrah before he ties the knot. But where to begin?
Welcome to our "Ultimate Guide to Bachelor Party Ideas in the US"! This comprehensive guide is your roadmap to planning the epic send-off your friend deserves.
Whether he's an adrenaline junkie, a foodie, a nature lover, a casino king, or just a guy who loves a good time, I've got something to suit every kind of groom-to-be.
So, buckle up, and prepare for a coast-to-coast tour of the best bachelor party ideas the US offers. The unforgettable journey of a lifetime is about to begin!
Planning the Ultimate Bachelor Party
Budget and Guest List
Before diving into the details, establish a budget for the bachelor party. Consult with the groom-to-be and determine how much he and the guests will spend.
Remember that some guests have limited budgets, so be mindful of their constraints.
Next, create a guest list with the groom-to-be. Traditionally, the wedding party members, close friends, and male family members are invited.
Consider the groom's preferences and the dynamics among guests when making decisions.
Setting the Date and Location
After finalizing the budget and guest list, choose a date for the bachelor party. Ideally, the party should occur a few weeks before the wedding, giving everyone ample time to recover.
Coordinate with the guests on their availability and find an agreeable date.
As for the location, consider the interests and desires of the groom-to-be. There are countless options, from going to a bustling city to spending a weekend in a cabin or beach house.
Discuss with the groom and guests the destination that suits everyone's preferences and fits within the budget.
Choosing the Activities
Once the date and location are set, it's time to plan the activities for the bachelor party. Here are some ideas to make the most of the weekend:
For the outdoorsy groom-to-be:
Camping and bonfire
Fishing trip
Paintball or obstacle course
White-water rafting
Hiking and mountain biking
For those who enjoy vibrant nightlife and entertainment:
Casino trip
Bar and club hopping
Comedy or sports club
Roof-top bars or exclusive lounges
For relaxation and self-pampering:
Golfing weekend
Brewery or winery tour
Spa day
Private yacht or boat cruise
Always consider the groom-to-be's interests while considering the guests' preferences. Communicate with everyone to ensure all attendees have a fantastic time celebrating the groom's transition into married life.
Top Bachelor Party Destinations in the US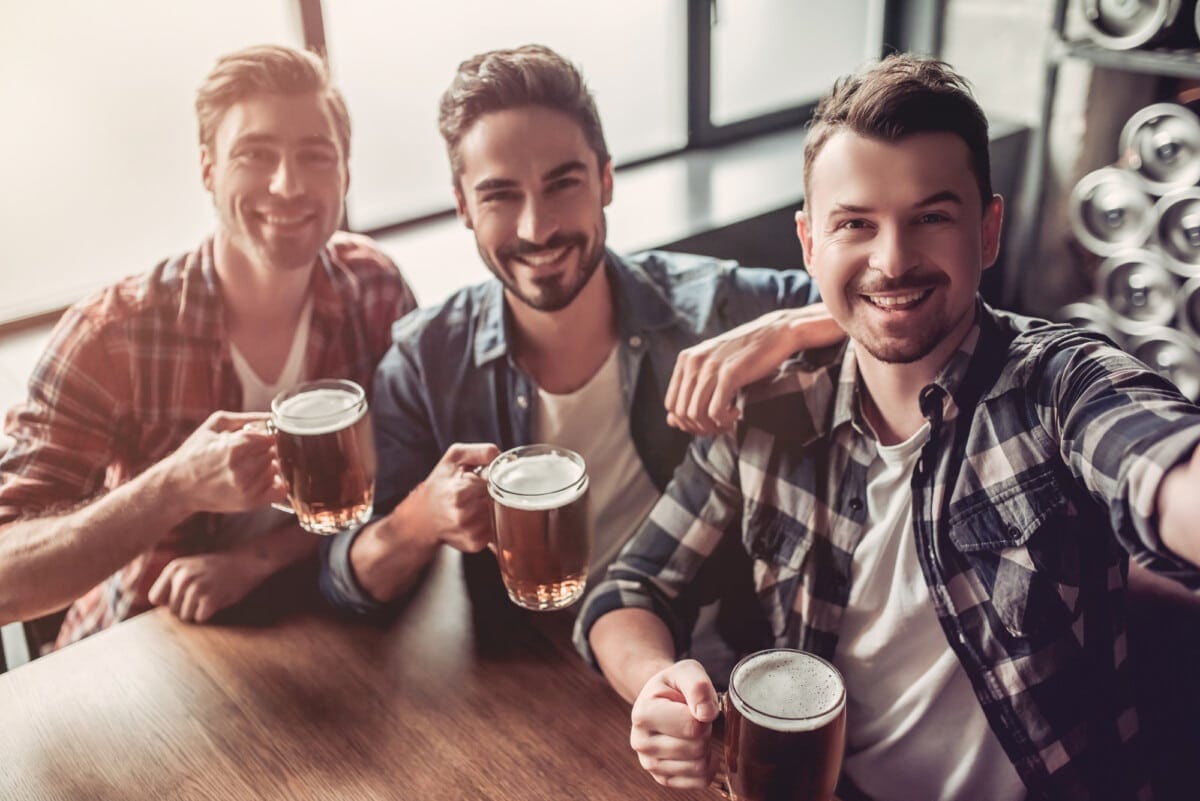 Las Vegas
Las Vegas, known for its casinos, luxurious hotels, and world-class entertainment, is a top-notch bachelor party destination. The city offers countless exciting opportunities, from gambling to attending live shows or enjoying famous pool parties.
Casinos: MGM Grand, Caesars Palace, The Venetian
Nightlife: Hakkasan, Lavo, 1OAK
Adventure: Skydiving, helicopter tours of the Strip
New York City
New York City offers diverse options for a thrilling bachelor party. Explore the lively nightlife, take in a sports game, or embark on a brewery tour – the Big Apple has it all.
Nightlife: The 40/40 Club, Marquee, PHD Rooftop Lounge
Sports: Yankees or Mets game, Madison Square Garden
Breweries: Brooklyn Brewery, Bronx Brewery, Five Boroughs Brewing Co.
Miami
Miami is a fantastic bachelor party destination with beautiful beaches and a vibrant nightlife scene. Relax by the ocean during the day or attend a lively pool party and hit some of the city's most popular nightclubs at night.
Beach Clubs: Nikki Beach, SLS South Beach, 1 Hotel
Nightlife: LIV, E11EVEN, Story
Outdoor Activities: Jet skiing, deep-sea fishing, golfing
New Orleans
Recognized for its vibrant music scene and unique culture, New Orleans is an excellent choice for a bachelor party. The city's famous Bourbon Street is filled with bars and adult entertainment, perfect for an unforgettable night.
Bourbon Street: Pat O'Brien's, The Old Absinthe House, Razzoo
Music: Preservation Hall, Tipitina's, The Spotted Cat
Cultural Activities: Swamp tours, Ghost tours, Food tours
Atlantic City
Atlantic City features beaches, casinos, and renowned nightlife options, making it a well-rounded destination for a bachelor party. Place bets at popular casinos or explore the famed Atlantic City Boardwalk for entertainment and dining spots.
Casinos: Borgata, Harrah's, Tropicana
Nightlife: Premier Nightclub, The Pool After Dark, HQ2 Beachclub
Boardwalk Attractions: Atlantic City Aquarium, Steel Pier, Ripley's Believe It or Not
Outdoor Adventure Bachelor Party Ideas
This section presents a range of options for those looking to add a touch of the great outdoors and adventure to their bachelor party. From national parks to thrilling skydiving experiences, there's something for every groom!
National Park Hikes
National parks offer an abundance of hiking opportunities for bachelor parties. Here are some top picks:
Acadia National Park, Maine: Dubbed the "Crown Jewel of the North Atlantic Coast," this park boasts over 158 miles of hiking trails to explore.
Yellowstone National Park, Wyoming: The United States' first national park features incredible landscapes, geothermal wonders, and wildlife.
Yosemite National Park, California: Known for its towering granite cliffs and impressive waterfalls, this park offers various hikes tailored to different skill levels.
Camping Trips
Camping allows you to bond with your buddies while surrounded by nature. Some popular spots for camping Bachelor parties include:
Tamarindo, Costa Rica: Enjoy a Pura Vida lifestyle while experiencing outdoor activities such as surfing, ziplining, and rafting.
Big Sur, California: Explore the iconic coastline with its breathtaking views and secluded beaches.
Moab, Utah: Ideal for more rugged adventures, bike or hike through the stunning red rock landscapes.
ATV Tours
Hit the trails and make unforgettable memories with an adrenaline-pumping ATV tour. Popular destinations for ATV adventures include:
Colorado: Explore the diverse terrain of the Rocky Mountains.
Arizona: Ride through the spectacular desert landscapes in Sedona and the Grand Canyon.
Oregon: Discover breathtaking scenery like dunes, forests, and coastline tours.
Skydiving
Consider skydiving for your bachelor party for an unforgettable experience and the ultimate adrenaline rush. Top skydiving locations include:
Hawaii: Jump out of a plane while taking in the stunning views of the Pacific Ocean and lush Oahu landscapes.
California: Enjoy panoramic views of Southern California's coastline or the San Francisco Bay Area.
Florida: Soar over the famous beaches and turquoise waters of the Sunshine State.
Lake or Beach Getaways
Relax with your friends on a lakeside or beach getaway. Choose from one of these top destinations:
Lake Tahoe, California/Nevada: Enjoy water sports, hiking, or gaming at the popular casinos.
South Beach, Miami: Enjoy the vibrant nightlife, upscale shopping, and beautiful beaches this destination offers.
Outer Banks, North Carolina: Relax on the pristine beaches, explore historical landmarks, and take advantage of the exceptional fishing opportunities.
Entertainment and Activities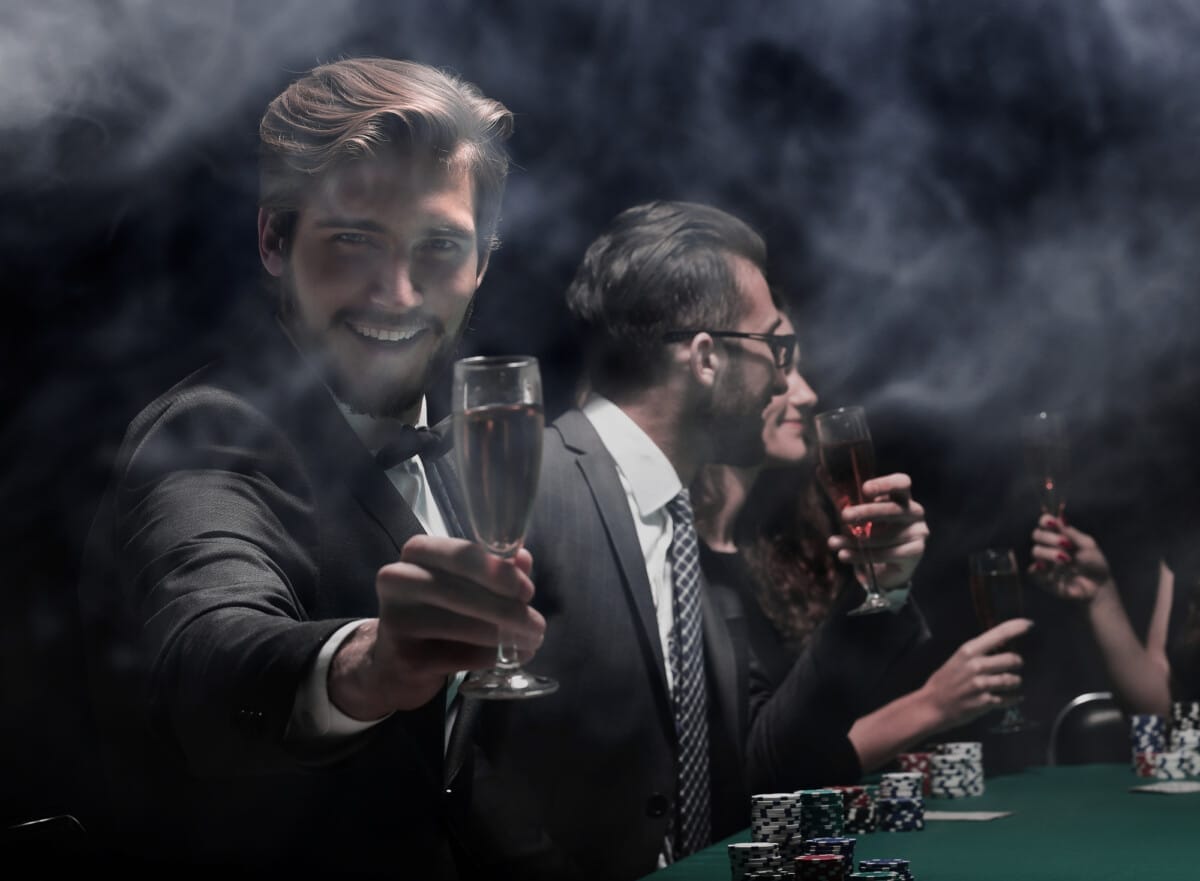 When throwing the ultimate bachelor party in the U.S., entertainment, and activities take center stage. In this section, we'll guide you through top picks for fun that you and your friends can enjoy.
Casinos and Gambling
If you're looking for a high-stakes night of fun, consider hitting up a casino. Vegas is the obvious choice, but there are plenty of other destinations with great gambling options:
Atlantic City, NJ: Boardwalk, casinos, and beaches
New Orleans, LA: French Quarter, riverboat casinos, and vibrant nightlife
Biloxi, MS: Gulf Coast casinos and seafood
Remember to set a budget for your gambling and stick to it!
Bars and Nightclubs
Embrace the nightlife by visiting bars and clubs. Some classic bachelor party cities with exceptional bar scenes include:
Austin, TX: 6th Street bars, live music, and BBQ
Nashville, TN: Broadway honky-tonks, country tunes, and Southern comfort food
Miami, FL: Beach vibes, Art Deco hotels, and world-renowned nightclubs
Shows and Concerts
Add some live entertainment to your bachelor party by catching a show or concert:
Vegas: Cirque du Soleil, magic shows, and big-name musical acts
New York City, NY: Broadway shows, comedy clubs, and late-night talk shows
Los Angeles, CA: Concert venues, improv comedy, and celebrity sightings
Check your destination's event calendar to find the perfect show for your group.
Sports and Games
For sports fans and those who enjoy friendly competition, consider these options:
Attend a major sporting event (NBA, NFL, NHL, or MLB) if the season permits
Visit a local sports bar during game time
Try an escape room, a scavenger hunt, or a gamified pub crawl
Paintball and Axe Throwing
Embrace your adventurous side with some adrenaline-pumping activities:
Paintball: Split into teams and compete against each other in a paint-filled war
Axe throwing: Hone your lumberjack skills in a safe and controlled environment, often with the bonus of craft beers on site.
These options allow for some lighthearted competition and bonding among friends.
Unique Bachelor Party Themes
Craft Beer and Brewery Tours
One fantastic theme for a bachelor party is organizing a craft beer and brewery tour.
With the rise in popularity of craft beer in the US, it's a perfect opportunity to explore different breweries, taste their unique offerings, and learn about beer-making.
Create a well-planned itinerary, including stops at some local breweries, and don't forget to arrange transportation.
Scavenger Hunts and Challenges
Add excitement and competition to your bachelor party by planning a scavenger hunt or a series of challenges.
Design a custom scavenger hunt tailored to the groom's interests, allowing the groomsmen to explore the city or destination.
You can even include unique challenges, such as finding specific landmarks, taking creative group photos, or solving riddles that could lead to the next location.
Food and Wine Tastings
Food and wine-tasting activities are another excellent themes for a culinary-loving bachelor party. Plan a visit to local wineries, arrange a private tasting session, or sign up for a guided wine tour.
If the groom appreciates a great meal, consider organizing a food tour that includes stops at popular local eateries, trying various dishes, and learning about the region's culinary history.
Wineries: Find a selection of local wineries to visit
Private Tasting: Organize a personalized, exclusive session
Guided Wine Tours: Join a group tour for a facilitated experience
Food Tours: Discover the best dishes offered in the area
Cigar Lounges and Whiskey Bars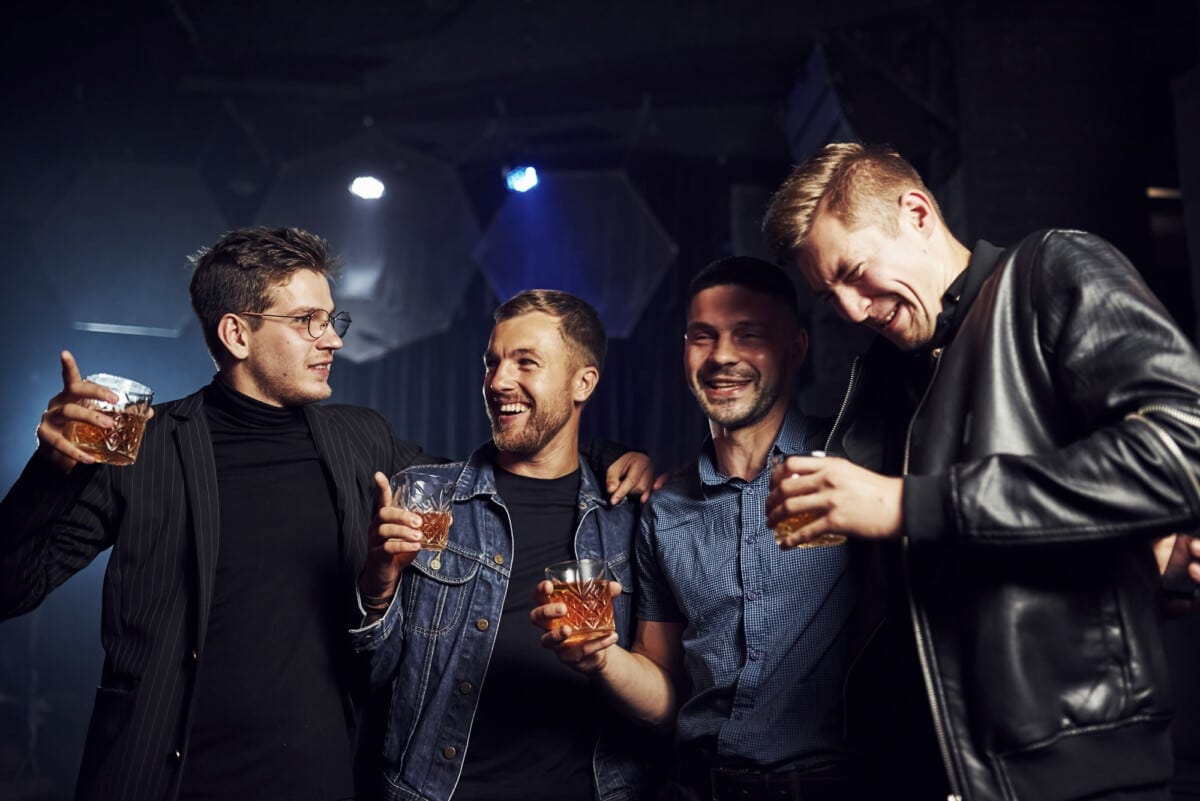 For groomsmen who enjoy an upscale yet relaxed experience, a cigar lounge or whiskey bar theme can offer a luxurious bonding night.
Research top-rated cigar lounges or whiskey bars in the area, reserve a private area, and arrange a tasting of high-end cigars or whiskey varieties.
Enjoy the ambiance, indulge in fine spirits or smoke, and create unforgettable memories.
Yacht or Booze Cruises
Lastly, a yacht or booze cruise theme guarantees a unique experience for those who love the water.
Charter a private yacht or join a pre-organized booze cruise to enjoy a day of sailing, sunset views, and partying on the water.
With the right group of friends, this can become a truly memorable celebration, combining activities, scenery, and camaraderie.
To summarize, these themes provide a wide range of enjoyable experiences that cater to various interests, offering unique ways to celebrate a bachelor party:
Craft beer and brewery tours
Scavenger hunts and challenges
Food and wine tastings
Cigar lounges and whiskey bars
Yacht or booze cruises
By considering the groom's preferences, these activities allow for meaningful bonding among groomsmen while creating unforgettable memories.
Accommodations and Dining
Hotel and Airbnb Options
When planning a bachelor party, it's important to consider suitable accommodations for the group.
Some top hotel choices cater to bachelor parties, offering ample space, unique amenities, and prime locations near nightlife and attractions.
Alternatively, Airbnb options can provide a more personalized experience, with entire homes or apartments available for rent.
Here are a few options to consider when booking your accommodations:
High-end hotels: For a luxurious experience, consider hotels like The Cosmopolitan (Las Vegas), Fontainebleau (Miami), or The Ritz-Carlton (New Orleans).
Mid-range hotels: Balance comfort and affordability at places like The Kimpton Hotel Monaco (Chicago), The Ace Hotel (Portland), or The LINE Hotel (Austin).
Budget-friendly hotels: Save on lodging at options like The Freehand (Los Angeles), The Pod Hotel (New York City), or The Curtis Denver (Denver).
Best Restaurants for Bachelor Parties
Selecting the right restaurant is crucial for creating a memorable bachelor party experience. While there's no shortage of dining options across the US, some cater perfectly to bachelor party groups:
Tao (Las Vegas): Perfect for groups, this restaurant serves pan-Asian cuisine and has an in-house nightclub.
Buccan (Palm Beach): A popular spot for upscale casual dining featuring small plates with globally inspired flavors.
St. Elmo Steak House (Indianapolis): Known for its famous shrimp cocktail and extensive steak offerings.
Steakhouses and Fine Dining
A classic bachelor party meal often includes decadent steaks and upscale dining. Here are a few recommendations for sophisticated steakhouses that serve mouth-watering dishes:
House of Prime Rib (San Francisco): A classic steakhouse with a retro atmosphere specializing in prime rib.
Gibson's Bar & Steakhouse (Chicago): Offering classic cuts of steak and an extensive wine list in a vintage setting.
CUT (Beverly Hills): An upscale choice by chef Wolfgang Puck, featuring a variety of steaks sourced from prime locations.
Discover the authentic flavors of a city by exploring local favorites and hidden gems:
Biscuit Head (Asheville, NC): Known for their enormous, fluffy biscuits topped with delicious gravy and other tasty toppings.
Totonno's Pizzeria Napolitano (Brooklyn, NY): A historic gem serving up some of the best thin-crust pizza.
Pine State Biscuits (Portland, OR): These sandwiches with fried chicken or pork, bacon, and cheese are a local favorite.
Bachelor Party Rules and Etiquette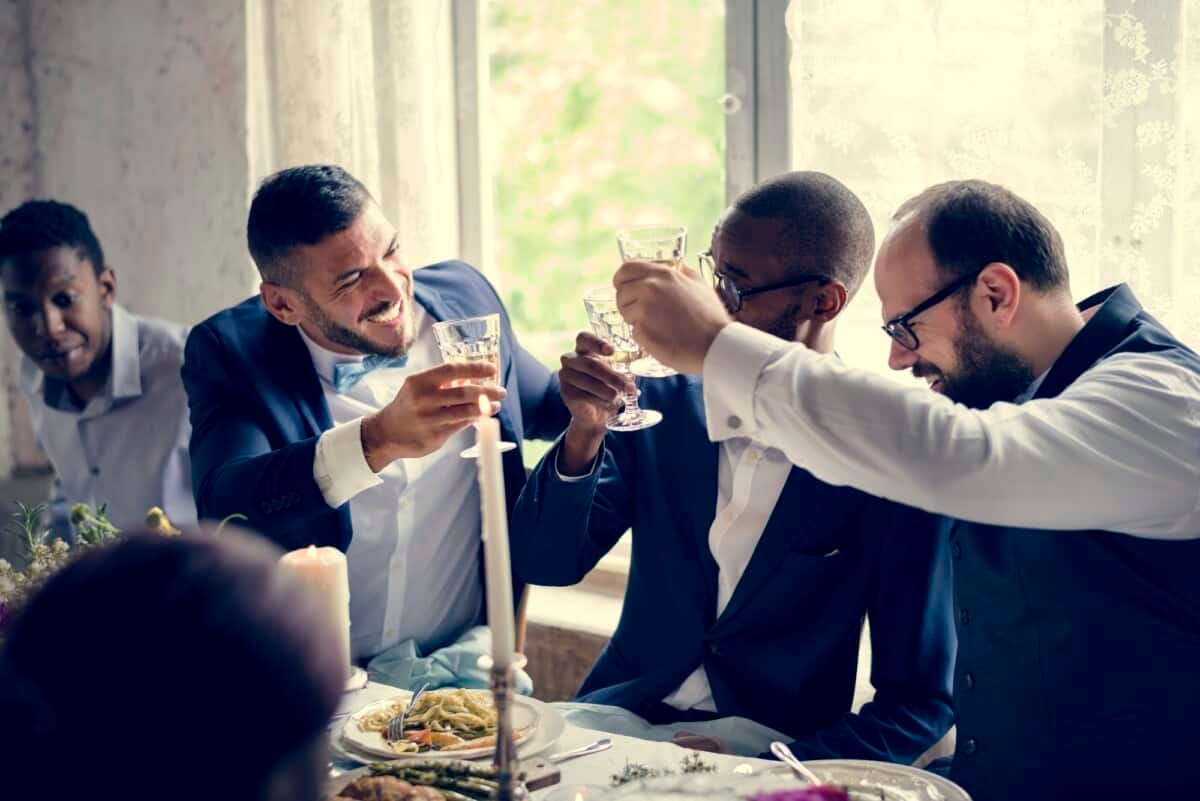 Avoiding Bad Decisions
When planning a bachelor party, it's essential to remember the importance of avoiding bad decisions that could lead to harmful consequences.
As groomsmen, you must ensure the event is enjoyable, memorable, and safe. Some tips for avoiding bad decisions include:
Setting a reasonable budget
Avoiding activities that may cause harm or discomfort to any attendees
Staying aware of and respecting each other's limits throughout the night
Designating a responsible member to keep an eye on the group and ensure safety
Respecting the Groom's Limits
A bachelor party is an event meant to celebrate the groom's transition into married life; it is not an opportunity to push his limits or make him uncomfortable.
Before planning the party, it's crucial to communicate with the groom to understand his wishes and boundaries. Some ways to respect the groom's limits include:
Ensuring the activities of the party align with his preferences
Allowing the groom to weigh in on the guest list or set
Keeping any pranks or surprises within the groom's comfort zone
Prioritizing the groom's well-being and enjoyment above all else
Balancing Fun with Safety
While a bachelor party is an event for having fun and celebrating the groom's upcoming wedding, safety should always be a priority.
Finding the right balance between enjoyment and safety will lead to a successful night without adverse outcomes. Below are some suggestions to maintain that balance:
Organizing the event in a safe location
Designating a responsible party member to handle any emergencies or conflicts
Ensuring attendees use reliable transportation services instead of driving under the influence
Encouraging a buddy system so nobody gets left behind or lost
Establishing a set of ground rules for everyone to follow
Final Thoughts
Planning an unforgettable bachelor party in the US is all about creating a memorable experience for the groom and his guests.
A well-planned event should cater to the attendees' interests while providing plenty of options for entertainment, socializing, and creating lasting memories.
Consider the following key points:
When determining the guest list, be inclusive and consider inviting friends who may not be at the wedding party.
Choose a theme and location that suits the groom's interests and the overall vibe of the event.
Some popular US destinations for bachelor parties include:
Las Vegas, NV: Known for its casinos, nightlife, and entertainment options.
Other noteworthy locations: Explore the bar scene in new and exciting ways by bar hopping or renting an open-air party bus.
Remember to keep the groom's preferences in mind throughout the planning process, and consider incorporating unique experiences such as booking a private suite at a sporting event or organizing a group outing to an amusement park.
Combining elements of the groom's interests and curating a mix of activities to suit the guest list, a well-planned bachelor party will leave a lasting impression on everyone involved.
Above all, the goal is to celebrate the groom's final days as a single man and create a memorable send-off for him and his friends.