Buckle up for a rollercoaster ride through the best bachelor party ideas in the Hoosier State – Indiana!
With its eclectic mix of heart-thumping sports action, vibrant urban scenes, laid-back lake living, and rural charm, Indiana is a goldmine of unforgettable experiences waiting to be discovered for the ultimate bachelor bash.
Ever considered firing up the adrenaline with a day at the Indianapolis Motor Speedway, testing your luck at one of the state's premier casinos, or kicking back with craft beers in Indiana's thriving microbrewery scene?
How about bonding with the bros while fishing in one of Indiana's serene lakes or trying your hand at axe throwing in a competitive yet fun environment?
Look no further because Indiana has got all this and so much more.
Whether you're a thrill-seeker, a sports fanatic, a nature lover, or a gentleman of leisure, there's something to excite everyone in this guide.
So gather your crew, pop the pre-wedding champagne, and dive into Indiana's dynamic, laughter-infused, and slightly wild world of bachelor party planning.
Ready or not, this will be one epic adventure you won't soon forget!
1. Craft Beer Tasting in Indianapolis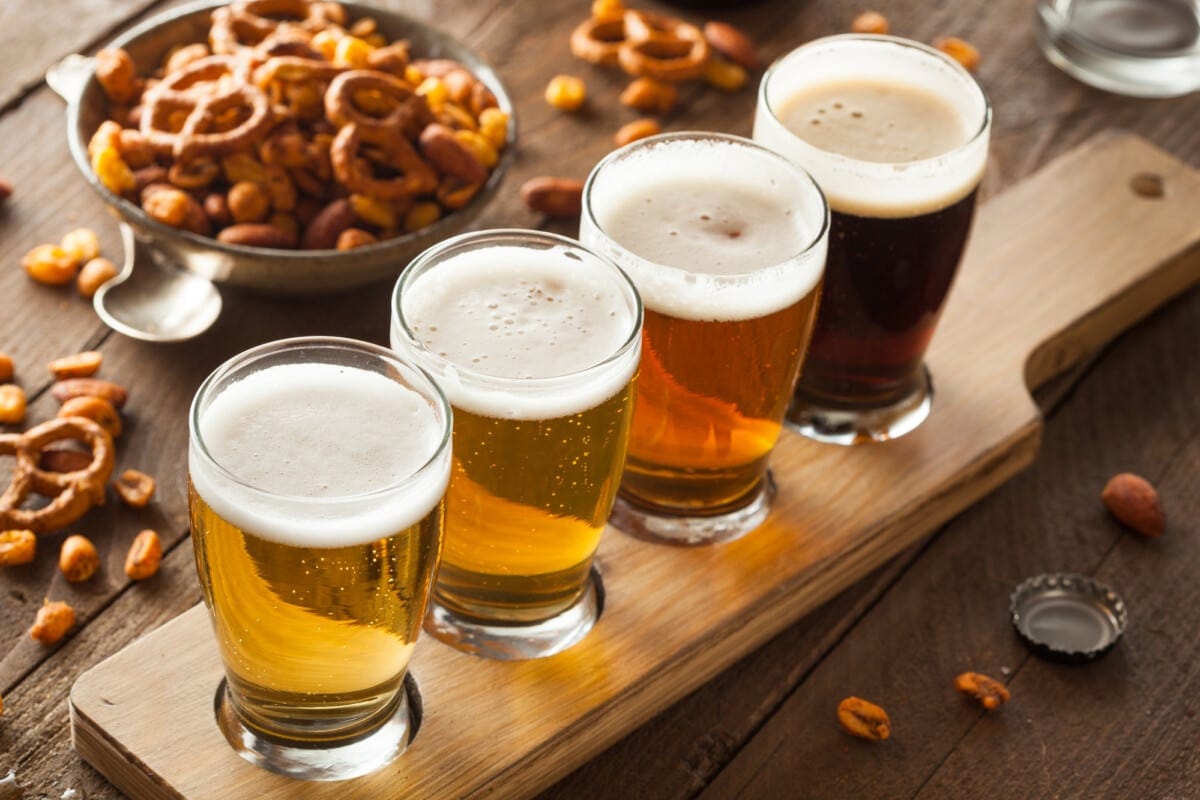 You can't go wrong with a craft beer tasting adventure in Indianapolis!
Gather your buddies and embark on an Indy breweries tour, where you'll get to sample some of the finest local brews while bonding over your shared love for quality suds.
The city has numerous microbreweries and taprooms that showcase the best of Indiana's burgeoning beer scene.
Plan a local pub crawl, hopping from one spot to another as you explore unique flavors and learn about the brewing process – all while creating memories that will last well beyond your bachelor party.
For those looking for a more structured experience, consider booking a guided brewery tour that takes care of transportation and itinerary planning for you.
Companies like Indy Brew Bus offer customizable tours that feature visits to multiple breweries, complete with samples and plenty of fun facts about each location.
Whether you're an IPA enthusiast or prefer stouts and porters, there's something for everyone in Indianapolis' thriving craft beer community.
So raise a glass (or two) with your closest friends as you toast to days gone by – and new beginnings – during this unforgettable Indiana bachelor party experience.
2. Outdoor Adventure Activities
Ain't nothin' quite like an adrenaline-pumping escapade to celebrate your buddy's last days of singledom in the Hoosier State, am I right?
Indiana offers a variety of outdoor adventure activities that'll make a lasting memory with your pals.
From whitewater rafting on the East Race Waterway to zip lining thrills through lush forests, there's something for everyone in this great state.
White Water Rafting: Head to South Bend and tackle the rapids at East Race Waterway, one of North America's first artificial white water courses.
Zip Lining Thrills: Experience breathtaking views while soaring through Indiana's beautiful landscapes at locations like eXplore Brown County or Squire Boone Caverns Zipline Adventures.
Mountain Biking: Hit Brown County State Park or Griffin Bike Park for heart-pounding off-road action and challenging trails.
Paintball Battles: Unleash your competitive spirit with paintball warfare at Indy Acres or White River Paintball.
So gather up your crew, don those helmets, and prepare for an exhilarating bachelor party that'll be talked about for years.
After all, nothing brings friends closer together than navigating rapids or zipping through treetops side by side!
3. Sporting Events and Tailgating
If thrillin' outdoor adventures ain't quite your style, don't fret – there's still plenty of excitement with sportin' events and tailgating across the Hoosier State.
Indiana is home to some top-notch professional sports teams, like the NBA's Indiana Pacers and the NFL's Indianapolis Colts.
Gather your buddies for a bachelor party centered around one of these exciting games.
Not only will you get to witness the action-packed competition live, but you can also partake in pre-game festivities by tailgating in true Indiana fashion.
Set up a grill, bring some cold brews, and enjoy an afternoon of camaraderie before cheering on your favorite team.
For basketball fans, catch an Indiana Pacers game at Gainbridge Fieldhouse in downtown Indy.
This state-of-the-art arena offers fantastic views from every seat and great food options for hungry spectators.
If football is more your speed, head over to Lucas Oil Stadium and join fellow Indianapolis Colts fans for a day filled with tailgating fun – just make sure to wear your blue and white!
Get creative with themed snacks like 'Peyton Manningwiches' or 'Reggie Wayne Wings,' and compete against each other in cornhole or touch football while waiting for kickoff time.
No matter which sport you choose, attending a game together will create lasting memories for the groom-to-be and his pals during this unforgettable bachelor party experience in the heart of Indiana.
4. Casino and Gambling Excursions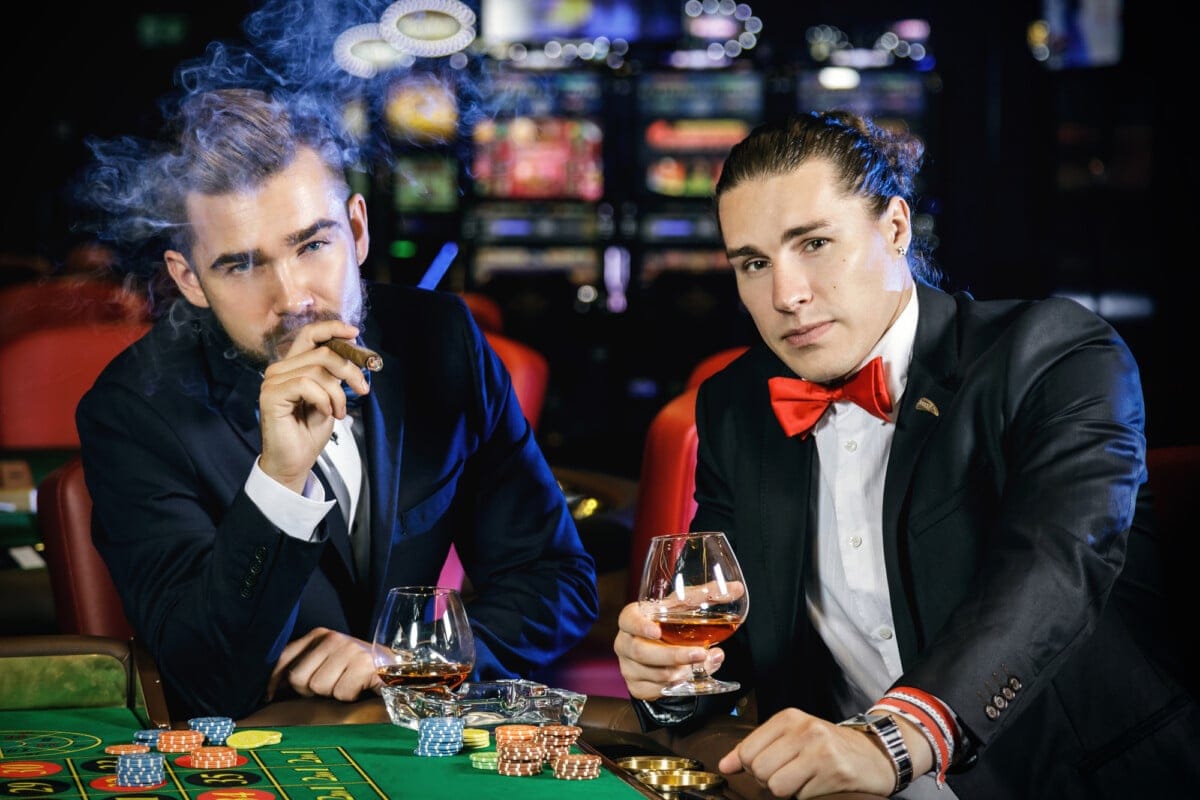 Lookin' for a bit of high-stakes fun on your guys' weekend?
Casino and gambling excursions in the Hoosier State might be just the ticket.
Indiana offers a variety of gaming options, from racetrack betting to poker nights, ensuring that you and your buddies will have an unforgettable bachelor party experience.
Whether you're experienced card sharks or want to try your luck at the slots, there's something for everyone in this Midwestern gambling paradise.
Start by heading to one of Indiana's premier casinos, like the Horseshoe Hammond or Ameristar East Chicago, where you can hit the tables for some friendly competition in poker tournaments or take part in exhilarating racetrack betting at Indiana Grand Racing & Casino.
If you prefer a more laid-back atmosphere, organize a private poker night with professional dealers at your rented party pad.
Don't forget to explore local bars and breweries afterwards as you celebrate your winnings (or drown your sorrows) with some cold brews and delicious Hoosier grub.
So roll the dice on an epic casino adventure in Indiana and create memories that'll last a lifetime!
5. Relaxing Retreats and Golf Outings
Looking for a serene escape from the hustle and bustle of bachelor party madness?
Consider renting a cozy cabin in Brown County, where you'll be surrounded by picturesque nature. 
You'll also have access to some of Indiana's premier golf courses.
With this perfect combination, you can relax, unwind, and enjoy some friendly competition with your buddies in one unforgettable weekend getaway.
6. Cabin Rentals in Brown County
Escape the city and unwind with your buddies in a cozy cabin rental nestled within the stunning landscapes of Brown County.
Indiana's rustic hideaways offer the perfect setting for a memorable bachelor party, complete with scenic hikes, outdoor adventures, and bonding time around a crackling fire.
Choose from luxurious lodges to charming log cabins, each providing unique amenities and breathtaking views that'll make you feel right at home in this beautiful corner of Hoosier State.
During your stay, explore miles of picturesque trails or participate in thrilling activities such as mountain biking, zip-lining, or fishing in one of the many secluded lakes.
After kicking up some dirt on an ATV tour or conquering a challenging hike together, gather around the fire pit for good old fashioned storytelling while enjoying local brews under starry skies.
Whether you're seeking adrenaline-pumping adventures or simply looking to escape into nature with your closest friends, cabin rentals in Brown County provide an unforgettable backdrop for creating lasting memories before tying the knot.
7. Premier Golf Courses in Indiana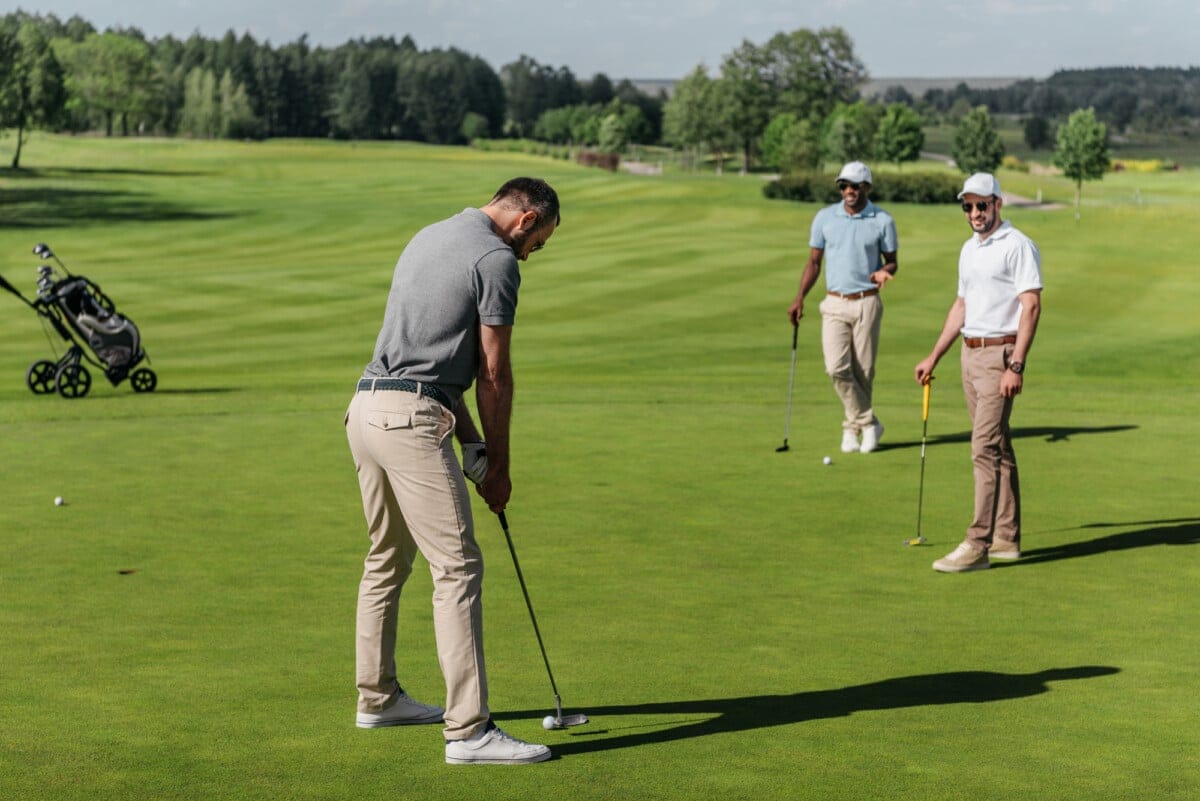 If you're a golf enthusiast, Indiana's premier courses will surely offer an unforgettable experience for your group.
The Hoosier state boasts numerous top-rated Indiana golf resorts and courses that cater to players of all skill levels.
With breathtaking landscapes and challenging designs, you'll find the perfect place to bond with your friends while enjoying golf.
Among the many outstanding options available, Brickyard Crossing Golf Course in Indianapolis stands out as one of the most iconic tracks in America, featuring four holes inside the famous Indy 500 racetrack.
For those seeking a picturesque setting, the Pete Dye Course at French Lick Resort offers stunning panoramic views atop one of Indiana's highest elevation points.
Other premier courses worth considering include The Fort Golf Resort with its serene woodland surroundings or Purgatory Golf Club in Noblesville which challenges players with over 130 bunkers spread across its vast landscape.
No matter which course you choose, spending time together on these incredible greens will surely create lasting memories and strengthen friendships during your bachelor party weekend.
Final Thoughts
So, you thought Indiana was just about cornfields and basketball? Think again!
There's no shortage of fun and excitement when celebrating your last days as a bachelor in the Hoosier State.
Indiana's got you covered from craft beer tastings to outdoor adventures, sporting events, casinos, or even a relaxing retreat.
So make your buddies jealous with an unforgettable bachelor party that truly defies expectations!