Kansas!
Known for its mix of bustling cities, sweeping prairies, and sports-crazed communities, the Sunflower State is about to offer you a treasure trove of unique, energetic, and downright adventurous experiences that will ensure your bachelor party is one for the ages.
Steeped in history and teeming with vibrant culture, Kansas is more than just Dorothy's home state from the Wizard of Oz.
It's a goldmine of bachelor party ideas that span thrilling sports games, action-packed outdoor activities, lively music scenes, renowned BBQ joints, and so much more. 
Whether you're a sports fanatic, nature explorer, foodie, or music lover, a tailored Kansas adventure is waiting to unfold.
So, tighten your laces, round up your pack, and prepare for a wild ride through the Heartland.
From the non-stop action of Kansas City to the serene beauty of the Flint Hills, let's map out the perfect send-off into married life.
Buckle up, gents – this Kansas-style bachelor party planning guide will be a blast!
1. Kansas City Nightlife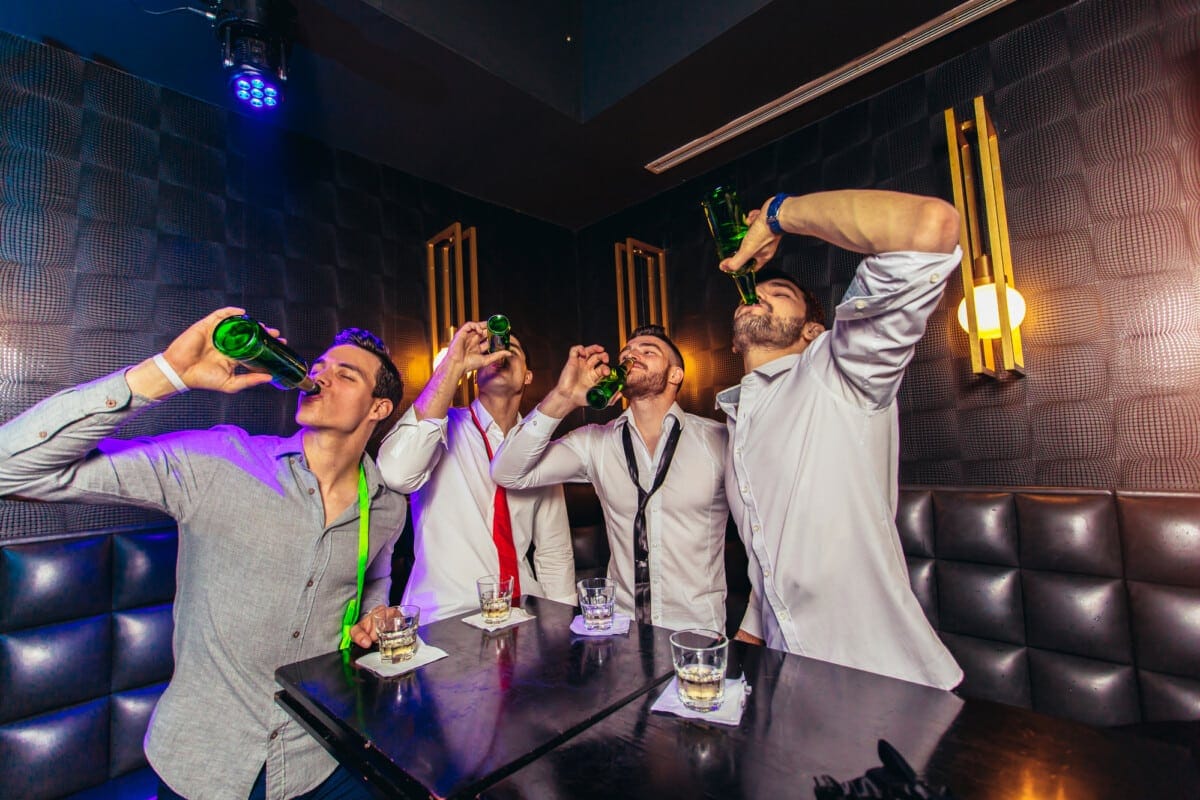 As you explore the vibrant nightlife of Kansas City, you'll be immersed in a lively atmosphere perfect for celebrating with your closest friends.
Start your evening by returning to the Prohibition era and visiting some of the city's roaring speakeasies.
These hidden gems, such as The Monarch Cocktail Bar & Lounge and Manifesto, offer exquisite handcrafted cocktails and an intimate setting that will make your group feel like they're part of an exclusive club.
Don't forget to dress the part – encourage your buddies to don their best 1920s attire for a truly unforgettable experience.
Next, dive into Kansas City's thriving craft beer scene by embarking on a tour of its unique breweries.
Places like Boulevard Brewing Company, Torn Label Brewing Co., and Cinder Block Brewery offer distinctive brews catering to everyone's taste buds.
Arrange a private tasting or brewery tour where you can learn about the brewing process while sampling beer flights.
To elevate your bachelor party experience even more, consider renting a party bus or limo so everyone can enjoy themselves without worrying about transportation between stops.
This way, you can focus on making lasting memories with your friends as you toast to new beginnings in this dynamic Midwestern metropolis.
2. Outdoor Adventures
Ready for some thrilling outdoor adventures during your Kansas City bachelor party?
Unleash your competitive side with an adrenaline-pumping paintball battle or go-kart racing experience.
Or, if you prefer a more leisurely pace, bond with your buddies by hitting the golf course or embarking on a fishing excursion in one of our scenic local spots.
3. Paintball or go-kart racing
Craving some adrenaline-pumping action?
Try paintball or go-kart racing for a thrilling experience!
Kansas offers you and your buddies several options to test your racing challenges skills on the track or showcase your paintball tactics in intense battles.
You'll surely create unforgettable memories while bonding with your best friends before your big day.
Paintball: Head over to Drop Zone Paintball Park near Lawrence, where you can choose from multiple fields and scenarios to challenge your group's teamwork and strategy. Whether you're seasoned pros or first-timers, this park caters to all skill levels.
Go-Kart Racing: Satisfy your need for speed at Sadlers Indoor Racing in Olathe, where they offer European-style karts that reach up to 45 mph on their indoor tracks. Compete against each other in timed races or team-based events!
Combo Adventure: Can't decide between paintball and go-kart racing? Check out Xtreme Pursuit Paintball & Go-Karts in Wichita, which offers both activities in one location! Switch between high-speed karting and thrilling paintball matches seamlessly as you celebrate an epic bachelor party adventure.
So gather up the crew, let loose, and enjoy a day filled with adrenaline-packed fun that'll make everyone feel like they truly belong together during this special celebration of brotherhood and friendship!
4. Golfing or fishing excursions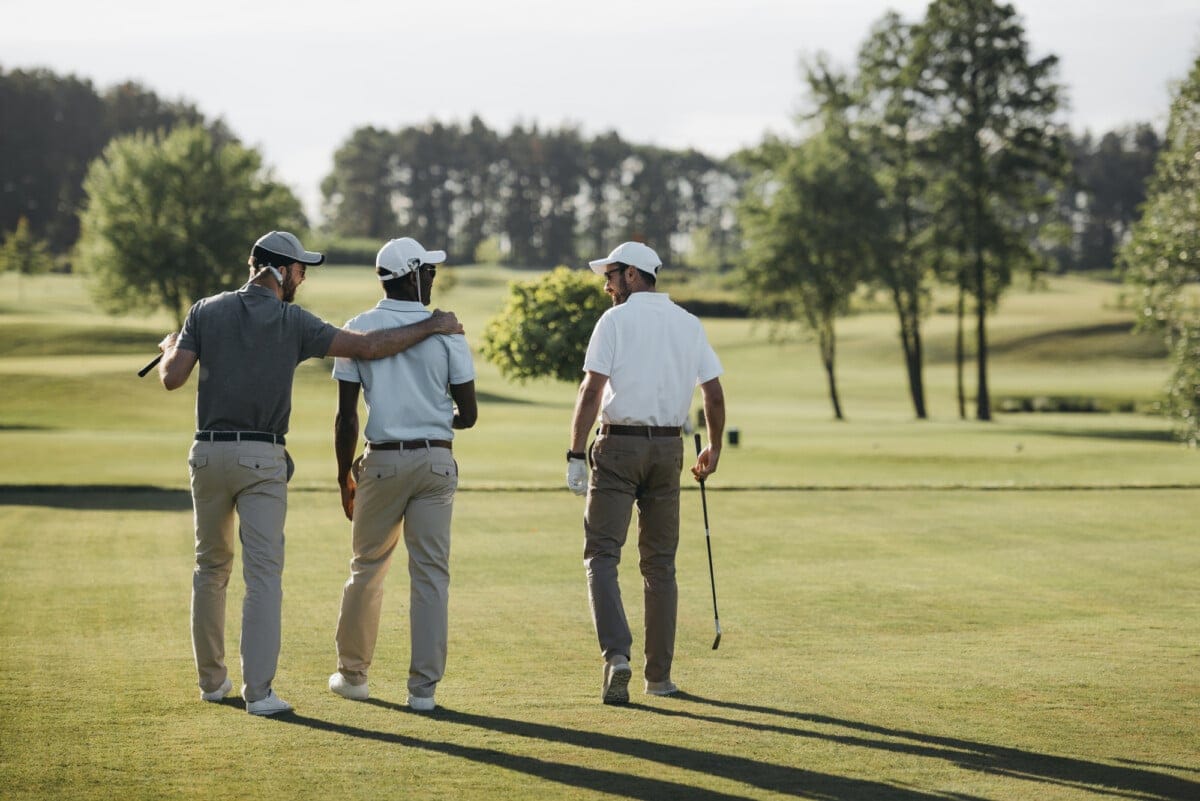 If y'all are lookin' to kick back and unwind, consider hitting the greens or casting a line with your buddies for a more laid-back pre-wedding celebration.
Kansas offers plenty of golf course challenges and fishing charter options that will provide friendly competition and unforgettable memories. 
Whether you're novice golfers looking to improve your swing or seasoned anglers eager to reel in a big catch, there's something for everyone in this versatile state.
Choose from top-notch golf courses like Ironhorse Golf Club, Colbert Hills, Sand Creek Station, or Prairie Highlands, where you can bond over challenging holes and stunning landscapes.
For those who prefer spending time on the water, opt for a fishing expedition at Catfish Chasers on Milford Lake, cast your lines at Tuttle Creek Lake or Clinton Lake, or explore the bountiful waters of La Cygne Reservoir. 
No matter which option you choose, you'll create lasting memories with your closest friends while enjoying Kansas's great outdoors.
So go ahead and plan an epic day of relaxation and camaraderie before saying "I do," surrounded by the natural beauty and adventure that Kansas provides, making your bachelor or bachelorette party an unforgettable experience for everyone involved.
5. Culinary Experiences
Treat your taste buds to mouth-watering culinary experiences during your epic celebration weekend!
Kansas offers a variety of cooking classes and gourmet dining options that will make your bachelor party unforgettable.
Gather the guys and sign up for a hands-on cooking class at The Culinary Center of Kansas City or Ambrosia Catering, where you'll learn new skills in the kitchen while bonding over delicious dishes.
After mastering the art of preparing exquisite cuisine, indulge in a gourmet dinner at one of Kansas' top-rated restaurants like Bluestem, Rye KC, or Siena Tuscan Steakhouse.
Make this culinary adventure memorable by incorporating a theme into your evening.
Plan a progressive dinner crawl through different local restaurants, sampling signature dishes from each venue as you go along.
Alternatively, challenge yourselves to recreate iconic Kansas City BBQ recipes at home for an authentic taste of local flavors.
Whichever option you choose, rest assured that your taste buds will thank you for making this epicurean journey part of your bachelor party experience!
6. Sporting Events
For sports enthusiasts, attending a thrilling game is perfect for your celebration weekend.
Kansas offers various sporting events you and your crew can enjoy, allowing you to bond over shared interests and create lasting memories.
Catch a Kansas City Royals baseball game at Kauffman Stadium or cheer on the Kansas City Chiefs as they dominate the field at Arrowhead Stadium.
If you're looking for something more interactive, consider taking stadium tours of these iconic venues to get an exclusive behind-the-scenes look at what happens during game days.
If you're up for a unique and adrenaline-pumping experience, gather your friends and engage in some archery battles.
Locations like Topgolf in Overland Park offer Archery Tag, where you can channel your inner Robin Hood while dodging arrows in an action-packed environment. 
This exciting activity combines dodgeball and paintball elements with the ancient archery skill, providing a new way to compete with your buddies during your bachelor party weekend.
Whether it's watching professionals play or getting involved yourselves, incorporating sporting events into your festivities ensures an unforgettable time spent with those who matter most.
7. Relaxing Weekend Getaway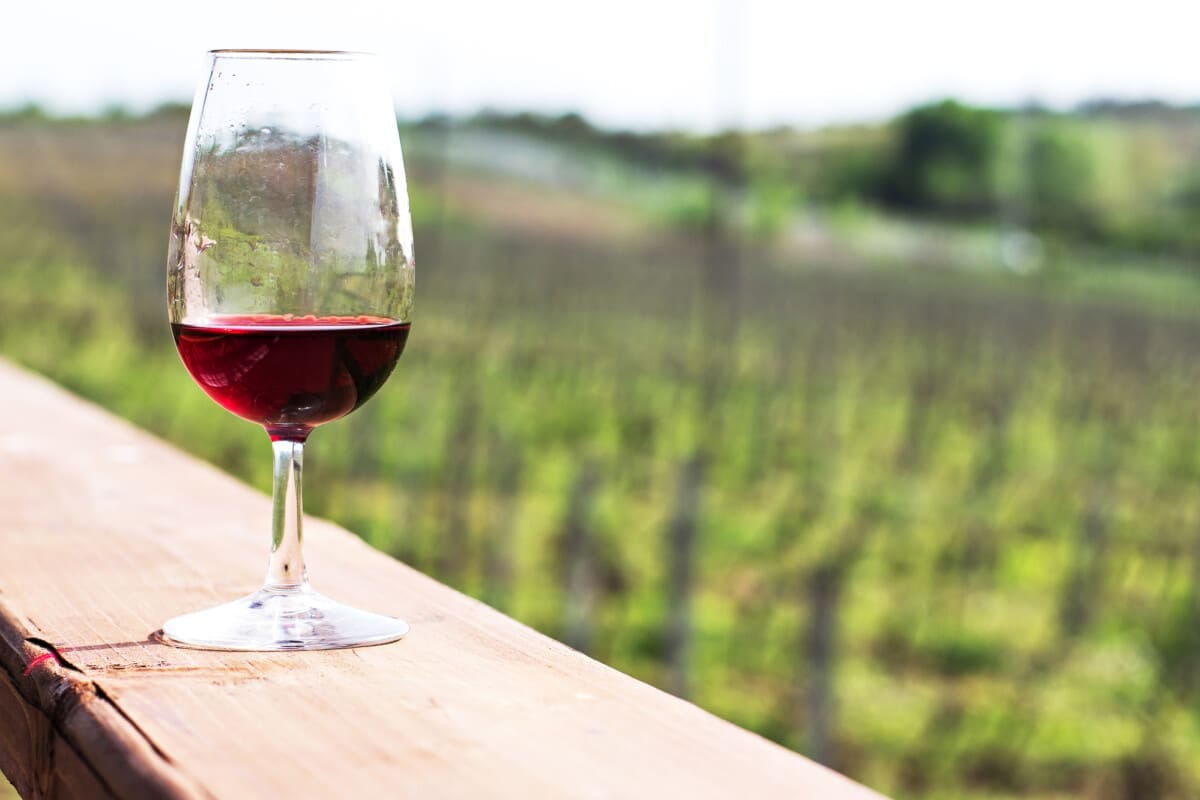 Why not unwind with a relaxing weekend getaway, creating cherished memories with your closest friends while enjoying much-needed downtime?
Kansas offers plenty of options for laid-back bachelor party ideas that will leave you feeling rejuvenated and ready for the big day.
One such option is to treat yourselves to a luxurious spa retreat at one of the state's top-notch resorts.
Indulge in massages, facials, and other treatments designed to melt away stress while sipping on refreshing cocktails poolside.
This is the perfect opportunity to bond with your buddies in a more serene setting and feel pampered before walking down the aisle.
For those who prefer something more indulgent, consider enjoying Kansas' flourishing wine scene with vineyard tours and tastings.
Discover local wineries like Somerset Ridge Vineyard & Winery or Stone Pillar Vineyard & Winery, where you can sip on award-winning vintages while learning about the winemaking process from knowledgeable staff members.
Spend a day leisurely exploring different regional wineries, sampling their finest offerings, and perhaps even bringing home a few bottles as souvenirs from your unforgettable bachelor party experience.
You'll be sure to forge lasting bonds over shared conversations and laughter as you raise your glasses to celebrate this next exciting chapter in life.
Final Thoughts
So, it's no coincidence that Kansas City has something for everyone regarding bachelor party options.
With its vibrant nightlife, outdoor adventures, culinary experiences, sporting events, and relaxing getaways, you will surely find the perfect mix of activities for an unforgettable celebration.
Don't miss out on experiencing all that this fantastic city has to offer for your big event.
Round up your crew and plan the ultimate Kansas City bachelor party experience now!