Well, grab a glass of bourbon and buckle up, because we're taking you on a wild adventure through the Bluegrass State!
That's right – we're talking about Kentucky's iconic, legendary, incredibly versatile state.
Home to the world's most famous horse race, the most renowned bourbon distilleries, and awe-inspiring natural landscapes, Kentucky promises a bachelor party that breaks the mold and defies all expectations.
Whether it's rafting down the Cumberland River, exploring the Mammoth Cave, hitting the Bourbon Trail, or soaking up the vibrant nightlife of Louisville, there are options aplenty for every groom and his crew.
Ready to break away from the conventional and jump into an extraordinary bachelor party experience?
Pack your bags, round up your band of brothers, and dive deep into Kentucky's authentic, adventure-packed, and sometimes unusual universe of bachelor party planning.
Prepare to raise the bar, gents – this will be a journey you'll never forget!
1. Bourbon Trail Adventure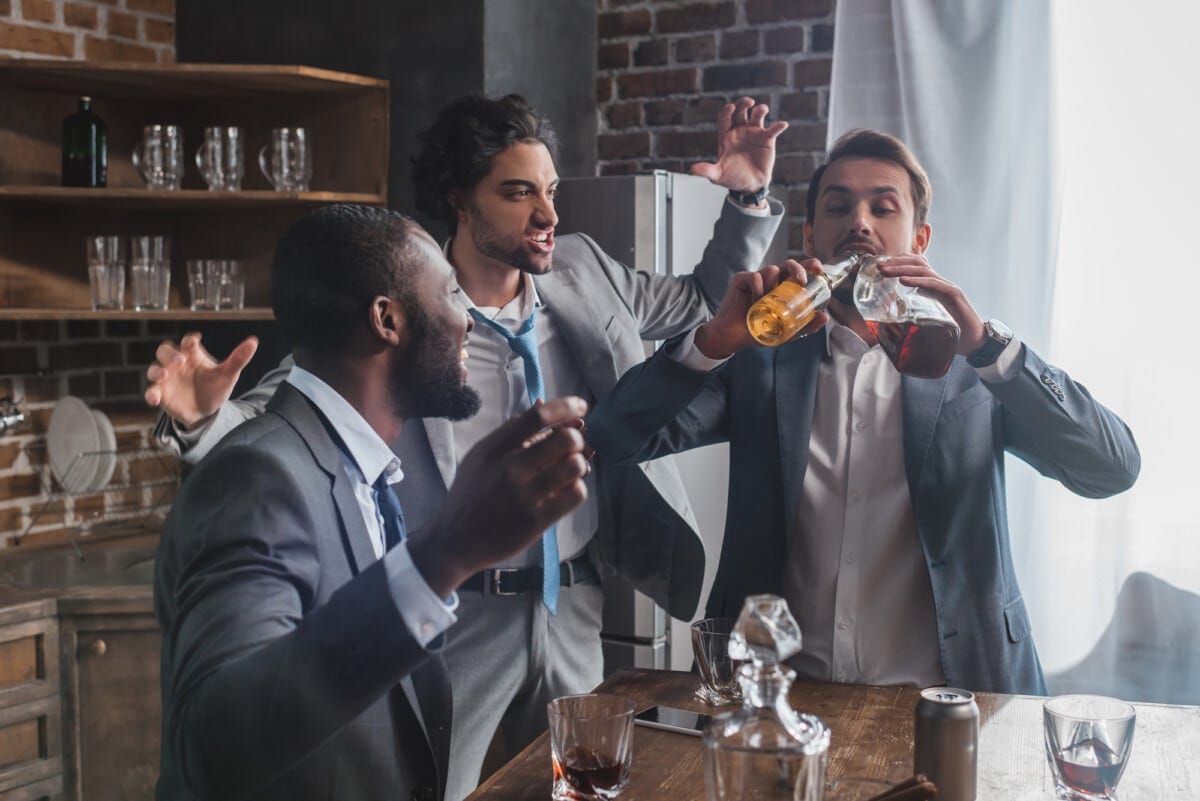 Embark on a Bourbon Trail adventure, where you'll explore the rich history and unique flavors of America's native spirit.
Gather your friends for a weekend of bourbon tasting and distillery tours, as you bond over the complexities and nuances of this iconic Kentucky drink.
You'll visit renowned distilleries such as Maker's Mark, Woodford Reserve, and Jim Beam, learning about their time-honored traditions while sampling some of their finest creations.
Make lasting memories with your closest pals by immersing yourselves in the local nightlife and entertainment options Kentucky offers.
After a day touring distilleries, unwind at lively bars featuring live music or participate in a friendly competition at a nearby bowling alley or escape room.
With endless opportunities for camaraderie and fun, your bachelor party will be an unforgettable celebration that perfectly embodies your shared love for all things bourbon.
2. Horse Racing Experience
You'll feel like a true high roller as you dive into the thrilling world of horse racing, placing bets and rubbing elbows with racing royalty!
Kentucky is home to some of the most prestigious racetracks in the United States, including Churchill Downs, Keeneland, and Kentucky Downs.
With a rich Derby history and various racing styles to choose from, there's no better place for your bachelor party crew to experience this exhilarating sport first-hand.
To make your horse racing experience one for the record books, consider these four essential elements:
Track selection: Choose between iconic tracks like Churchill Downs or opt for the picturesque beauty of Keeneland. Each track offers its own unique atmosphere and race calendar.
VIP access: Elevate your experience by securing VIP packages that include exclusive seating areas, private betting windows, and behind-the-scenes tours.
Betting tutorials: For those new to horse gambling, arrange a tutorial before hitting the track so everyone can confidently place their wagers.
Themed attire: Embrace the spirit of Derby fashion by encouraging guests to dress up in dapper suits or sports jackets with colorful pocket squares or ties.
With these tips, you'll create an unforgettable horse racing-themed bachelor party that will leave your friends feeling part of Kentucky's elite social scene.
So grab your mint juleps and let loose on this adrenaline-pumping adventure!
3. Outdoor Adventure
If it's adrenaline-pumping action y'all crave, don't miss out on Kentucky's epic outdoor adventures for an unforgettable experience with your crew.
From thrilling caving expeditions to challenging rock climbing sessions, the Bluegrass State offers many exhilarating activities that'll bring you and your buddies closer together while making memories that'll last a lifetime.
Start by exploring some of Kentucky's incredible underground wonders with a guided caving expedition through majestic caverns like Mammoth Cave or Hidden River Cave.
Feel the camaraderie as you navigate through narrow passages and marvel at awe-inspiring formations created over thousands of years.
After conquering the depths, take to the skies by tackling one of many rock climbing spots scattered throughout the state – from Red River Gorge to Muir Valley, there are routes suitable for beginners and experts alike.
No matter which adventure y'all choose, these heart-pounding experiences will surely bond your group as you celebrate this epic milestone together in Kentucky style!
4. Louisville Nightlife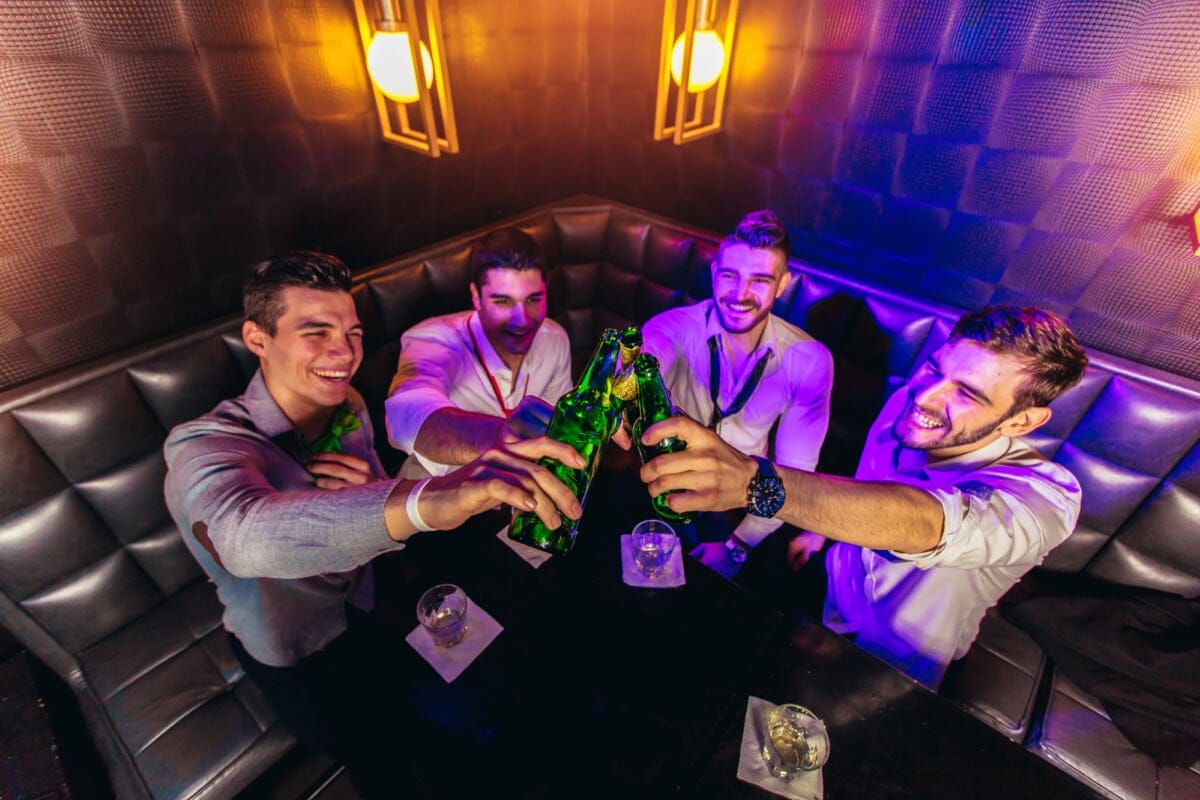 As the sun sets over the Bluegrass State, Louisville's vibrant nightlife scene lights up like a neon beacon, beckoning y'all to dive into a world of lively bars, clubs, and entertainment venues perfect for toasting your buddy's last hurrah.
Get ready to experience some of the finest Louisville breweries and immerse yourself in the city's renowned live music scene as you celebrate your friend's final days as a bachelor.
Kick off the night with a visit to one of Louisville's many craft breweries such as Against The Grain or Gravely Brewing Co., where y'all can sample unique brews while enjoying delicious pub fare.
As you sip on locally crafted beers, explore neighborhoods like Bardstown Road or NuLu that offer an array of eclectic bars and venues that host incredible local talent – from indie rockers to jazz ensembles.
Don't forget to check out iconic spots like Zanzabar or Mercury Ballroom for an unforgettable night of dancing and camaraderie.
5. Unique Kentucky Attractions
Discover the charm and allure of unique Kentucky attractions as y'all venture beyond Louisville's city limits, where a world of awe-inspiring landscapes, historical landmarks, and quirky roadside wonders await your exploration.
Embark on an underground adventure by visiting one of the many mesmerizing Kentucky caves such as Mammoth Cave National Park or Hidden River Cave; these natural wonders will leave you and your bachelor party crew in awe.
If spelunking isn't quite your speed, consider celebrating with a toe-tapping night out immersing yourselves in the soulful sounds of Bluegrass music at local venues like The Burl or Renfro Valley Entertainment Center.
To explore Kentucky's breathtaking caves and grooving to Bluegrass tunes, seek out some offbeat attractions for a memorable bachelor party experience.
Head over to the iconic Kentucky Bourbon Trail for tastings at renowned distilleries such as Maker's Mark, Woodford Reserve, and Jim Beam while learning about the history of America's native spirit.
Or perhaps take a step back in time with a visit to Old Friends Thoroughbred Retirement Farm in Georgetown – this sanctuary for retired racehorses offers educational tours that will touch your heartstrings.
With so many captivating options throughout this beautiful bluegrass state, you're guaranteed to find unique experiences that'll make your bachelor party unforgettable!
Final Thoughts
So, saddle up and savor some spectacular Kentucky shenanigans.
From bourbon bliss to horse racing revelry, outdoor excitement to Louisville's lively nights, you'll find fantastic fun for your bachelor bash in this Bluegrass State.
Trust us, we know the ins and outs of creating an unforgettable Kentucky experience.
Let loose with our innovative ideas and enjoy a one-of-a-kind celebration with all your buddies buzzing about it for years to come.