Known for its lively culture, spicy cuisine, soul-stirring music, and vibrant nightlife, Louisiana offers an unprecedented playground for the ultimate bachelor bash.
Boasting a unique fusion of rollicking city life and serene bayous, Louisiana is a treasure trove of exhilarating bachelor party ideas.
Envision wild nights in New Orleans' French Quarter, thrilling swamp tours in the Bayou, seafood feasts fresh from the Gulf, high-stakes poker games, or chilling out with some jazz in a world-class club.
Whether you're a thrill-seeker, a foodie, a nature enthusiast, or a music lover, we've got you covered.
So, are you ready to dive headfirst into this epic adventure?
Strap on your party boots, round up your crew, and delve into Louisiana's electrifying, flavor-packed, and occasionally surprising world of bachelor party planning.
Raise your glasses high, gentlemen – this will be an unforgettable celebration!
1. Hit the Nightlife in New Orleans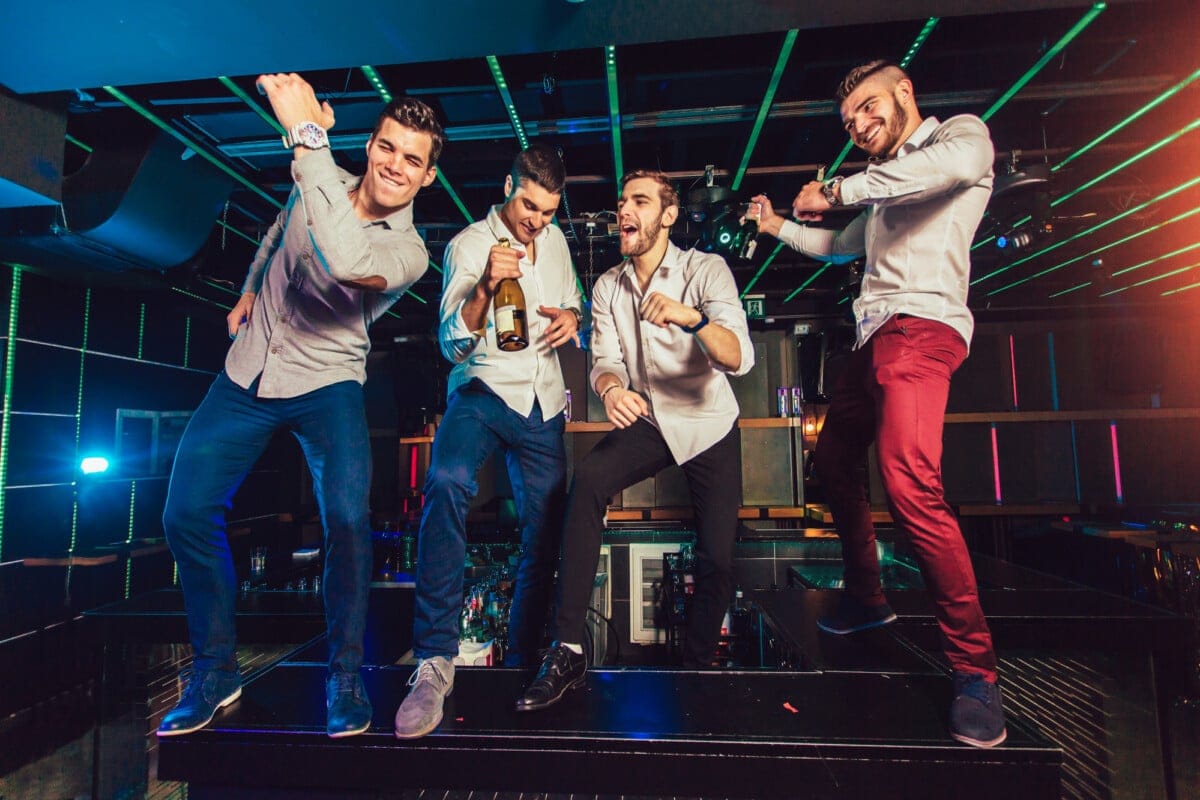 You can't miss exploring the vibrant nightlife in New Orleans, as it offers an unforgettable experience for your celebration.
Start by immersing yourself in the legendary Bourbon Street bars, where you'll undoubtedly find a group of like-minded bachelor partygoers looking to make new friends and create lasting memories.
As you hop from one lively bar to another, don't be surprised if you end up dancing with strangers or singing along to classic tunes at the top of your lungs – that's how things roll on Bourbon Street!
If you're searching for something more refined yet equally entertaining, swing by one of NOLA's famous Jazz clubs and let the sultry sounds take center stage at your bachelor party.
Here, you'll bond over incredible live music and discover a sense of belonging among fellow jazz enthusiasts who appreciate this amazing city's rich history and culture.
So go ahead and let loose – whether you prefer jamming out with newfound friends or tapping your feet to some smooth jazz, New Orleans has got it all covered for an epic bachelor party!
2. Outdoor Adventures in the Bayou
Get ready to dive into the wild side of Louisiana with thrilling outdoor adventures in the Bayou!
Hop on a swamp tour to explore the mysterious, moss-draped waterways, reel in some fun on an unforgettable fishing trip, and don't forget to spice things up with a mouth-watering Cajun cookout.
Trust us, you'll have the time of your life while soaking in the unique beauty of this southern gem.
3. Swamp Tours
Imagine cruising through mysterious bayous, surrounded by scenic beauty and fascinating wildlife – that's what awaits on an unforgettable swamp tour.
Louisiana is known for its lush swamps and unique ecosystems, making it the perfect destination for an adventure with your buddies during your bachelor party weekend.
Get up close and personal with swamp wildlife like alligators, turtles, egrets, herons, and more as you glide along the water on thrilling airboat expeditions.
Swamp tours are not only a great way to bond with your friends but also an opportunity to learn about the rich history and culture of Louisiana from experienced local guides.
Soak in the sights while drifting under moss-draped cypress trees or put your bravery to the test by holding a baby alligator (don't worry; their mouths are taped shut!).
And when you're finished exploring the bayou's hidden treasures, swap stories over authentic Cajun cuisine at a nearby restaurant.
You'll leave with memories that will last a lifetime – because nothing says 'epic bachelor party' quite like conquering the wilds of Louisiana together!
4. Fishing Trips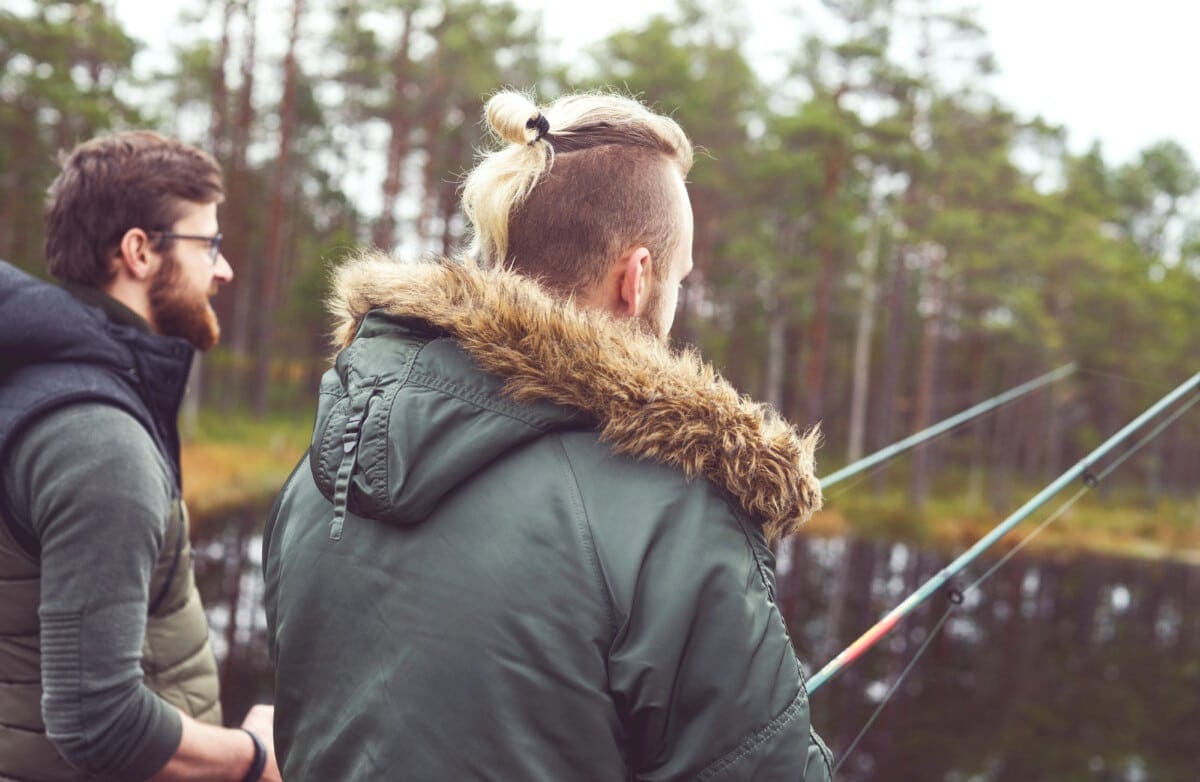 Reeling in a monstrous catch with your best mates by your side is like capturing lightning in a bottle – an electrifying experience that'll leave you buzzing long after your fishing trip in the bayous and marshes of this enchanting state.
Louisiana is known for its incredible angling opportunities, and planning a fishing trip for your bachelor party will surely create unforgettable memories.
Whether you prefer freshwater or saltwater fishing, plenty of options are available to satisfy every fisherman's desires.
Deep sea excursions: Head out into the Gulf of Mexico for some big game action, where you can target species such as tuna, marlin, and mahi-mahi. These adrenaline-pumping trips will have you battling powerful fish while enjoying the company of your friends and some cold beverages.
Inshore charter boat options: For those who prefer calmer waters closer to land, book an inshore charter boat targeting redfish, speckled trout, or flounder in the coastal marshes and bays. These trips typically provide consistent action throughout the day – perfect for friendly competition among bachelor party attendees.
DIY kayak or canoe adventures: If you're looking to add more adventure to your fishing trip, consider renting kayaks or canoes and exploring the bayous on your terms. Paddle through cypress swamps and cast into hidden pools teeming with bass and catfish.
No matter which option you choose for your Louisiana bachelor party fishing trip, one thing's for certain; it'll be a fantastic bonding experience that'll have everyone feeling like they truly belong within this tight-knit group of friends – all while reeling in some impressive catches!
5. Cajun Cookouts
You can't beat a good ol' Cajun cookout for celebratin' with your closest pals during your special weekend in the vibrant heart of the bayou.
Picture this: you and your buddies gathered 'round a massive Crawfish Boil, laughin', swappin' stories, and gettin' down to some zydeco tunes as you feast on those spicy lil' critters.
And if crawfish ain't enough to satisfy your hunger, throw in a Gumbo Feast filled with shrimp, sausage, chicken, and all that mouth-watering goodness that'll have y'all comin' back for seconds (and probably thirds).
Now imagine this cookout at an authentic Louisiana location – maybe by the rivers of the mighty Mississippi or under the moss-draped oaks of an old plantation.
The steam risin' from the pots mixed with laughter fills the air while local musicians serenade ya'll into a foot-tappin', hand-clappin' frenzy!
So gather up your crew and let loose before tyin' that knot – there's no better way to bond than over a heaping plate of delicious Cajun grub and memories that'll last a lifetime.
Laissez les bon temps rouler!
6. Casino Nights and Riverboat Cruises
In the heart of the bayou, a thrilling casino night or riverboat cruise awaits to amp up your celebration.
Picture yourself and your best pals dressed to the nines, sipping on drinks as you partake in roulette revelry and blackjack bash.
With Louisiana's vibrant nightlife scene, you'll find plenty of options for an unforgettable bachelor party experience that will have your crew feeling like they belong in a high-stakes Vegas movie.
As you sail down the picturesque Mississippi River on a riverboat cruise, immerse yourselves in live music, dancing, and gourmet cuisine while taking in breathtaking views of Louisiana's unique landscape.
Or if land-based casinos are more your style, explore numerous venues offering poker rooms, slot machines, and gaming tables where camaraderie is built through friendly competition.
No matter which option you choose for this once-in-a-lifetime adventure with your closest friends, you're bound to create memories that will be recounted for years to come while experiencing an undeniable sense of belonging together as one unstoppable crew.
7. Sports Enthusiast Escapades
After you've tried your luck at the casinos and enjoyed those riverboat cruises, it's time to get your adrenaline pumping with some sports enthusiast escapades.
Louisiana offers many activities for the athletic bachelor party crew, making this celebration one for the books.
Golf getaways are an excellent choice for those who prefer swinging clubs over rolling dice.
Tee off at any of Louisiana's top-rated courses and enjoy lush greens as you bond with your buddies over birdies and bogeys.
And if golf isn't quite thrilling enough for you, how about engaging in epic paintball battles?
Suit up, grab your gear, and dive into a heart-pumping game where strategy meets camaraderie on the battlefield.
Whether it's showing off your long drive or dodging paint-filled pellets while capturing the flag, these sports enthusiast escapades will leave lasting memories – not to mention a few battle scars – ensuring everyone feels part of this unforgettable experience!
8. Culinary and Cultural Experiences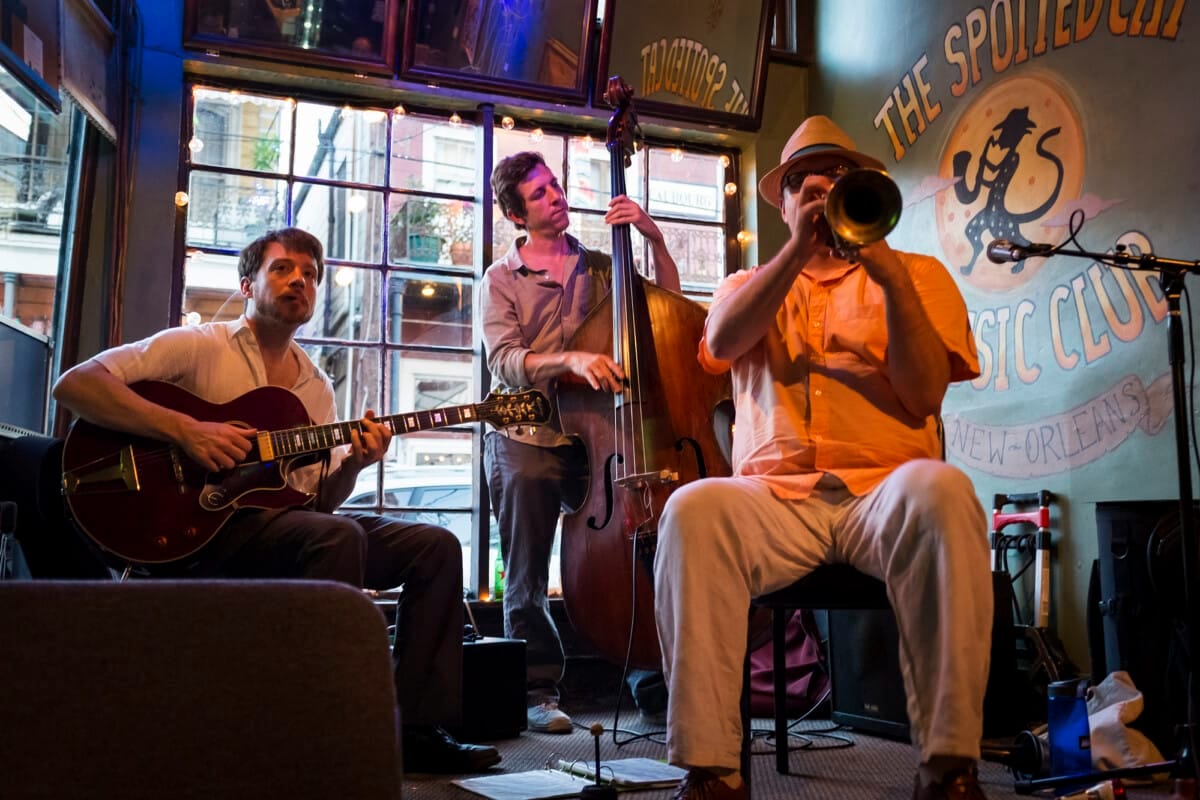 Dive into the rich flavors and vibrant culture that abound in the Pelican State, where your taste buds will dance to a symphony of spices and your senses will be captivated by artistic masterpieces.
Louisiana is an epicurean delight, boasting Creole cuisine that'll make your mouth water just thinking about it.
A bachelor party here wouldn't be complete without a culinary tour through New Orleans, where you can indulge in gumbo, jambalaya, étouffée, and more – all while soaking up the lively atmosphere of Bourbon Street. 
But wait – there's more!
Break out those jazzy moves as you embark on a Jazz exploration through the birthplace of this soul-stirring music genre.
Discover historic jazz clubs like Preservation Hall or Snug Harbor Jazz Bistro where you'll sway to sultry tunes and feel instantly connected to this city's musical roots.
Or better yet, time your bachelor party around one of Louisiana's famous festivals like the New Orleans Jazz & Heritage Festival or French Quarter Fest for an experience unlike any other.
You will bond with fellow jazz enthusiasts (a.k.a., your soon-to-be new best friends) and create memories that last long after those final saxophone notes have faded away.
So get ready to laissez les bon temps rouler indeed – because when it comes to culinary and cultural experiences in Louisiana, there's no better place for a bachelor party adventure!
Final Thoughts
So, you've explored the bayou, hit up the casinos, and stuffed your face with Louisiana's finest cuisine.
Now it's time to head home and exchange those bachelor party stories that'll last a lifetime.
Remember, 34% of US adults have been to a bachelor or bachelorette party – you're part of an elite club now!
Just don't forget to bring some beignets back for the wedding guests.
They'll need something delicious to munch on while they listen to your epic tales of NOLA nightlife and swamp escapades!