Fellow comrades, prepare for a journey into Maine's wild, rugged beauty as we embark on the ultimate mission to plan the most legendary bachelor party of all time!
The Pine Tree State, known for its rocky coastline, thick forests, and delectable lobsters, will become your playground for an epic send-off into marital bliss.
With its glorious combination of outdoor adventures, dynamic nightlife, charming towns, and a lively craft beer scene, Maine offers an abundance of unparalleled bachelor party experiences.
Imagine white-water rafting on the Kennebec River, exploring Portland's eclectic bar scene, lobster fishing excursions, hiking the majestic Acadia National Park, or even partaking in a traditional Maine clambake.
Whether you're an outdoor thrill-seeker, a city dweller, a foodie, or a fan of the finer things, Maine has the perfect ingredients for an unforgettable bachelor party.
So, grab your best buds, adventurous spirit, and a hearty appetite for food and fun.
Let's deeply dive into the unexpected, the exciting, and the downright legendary world of bachelor parties in Maine.
Brace yourselves, gentlemen, because this adventure will be one for the history books!
1. Outdoor Adventure Activities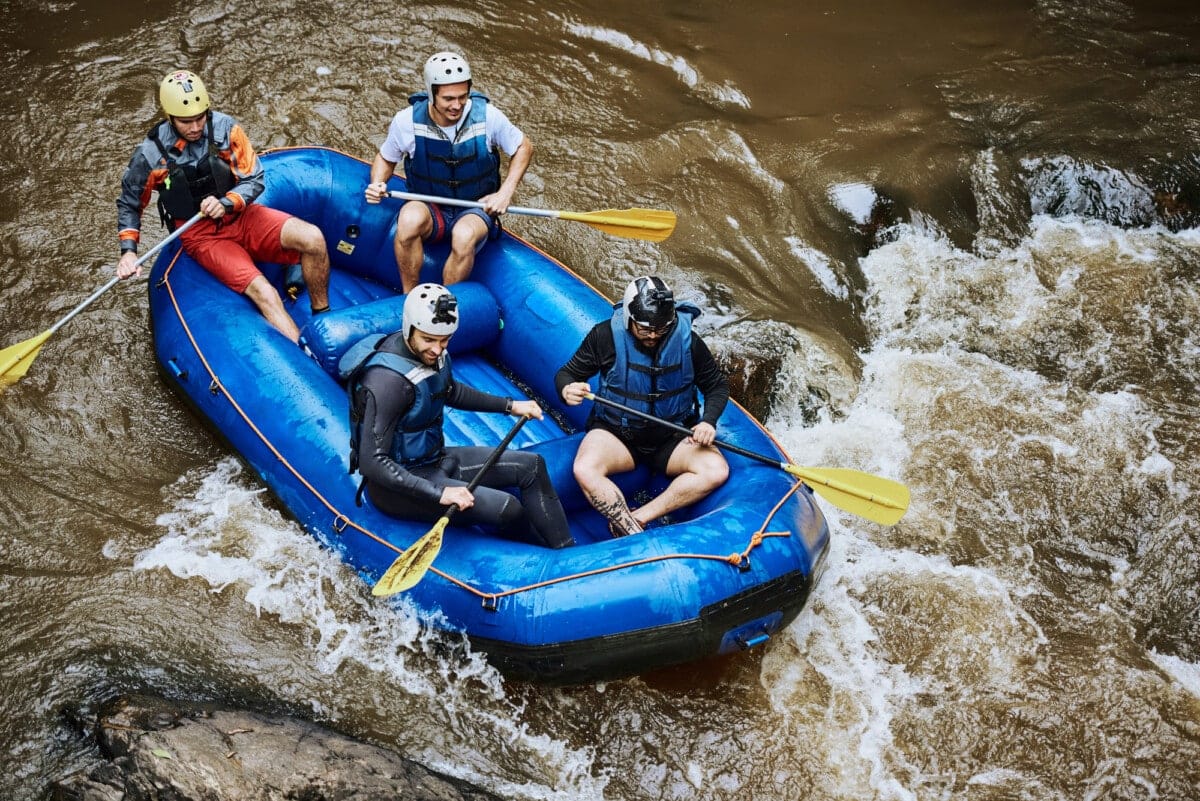 If you're lookin' for a thrilling time, Maine's outdoor adventure activities won't disappoint!
Gather your bachelor party crew and get ready to bond over adrenaline-pumping adventures like whitewater rafting and ziplining thrills.
As you navigate through the wild rapids of the Kennebec or Penobscot rivers, you will experience an exhilarating ride and feast your eyes on some stunning views only Maine can offer.
And don't worry if some of your buddies haven't tried rafting before – plenty of experienced guides are available to ensure everyone has a blast.
For those who prefer soaring through the air, Maine's got you covered with ziplining experiences that will leave you breathless.
Feel the rush as you zip across treetops and marvel at the picturesque landscapes below.
Whether it's exploring the lush forests along coastal regions or venturing into more rugged terrain in western Maine, there's something for every thrill-seeker in your group.
So embrace your inner daredevil and create unforgettable memories during this once-in-a-lifetime bachelor party in beautiful Maine!
2. Brewery and Distillery Tours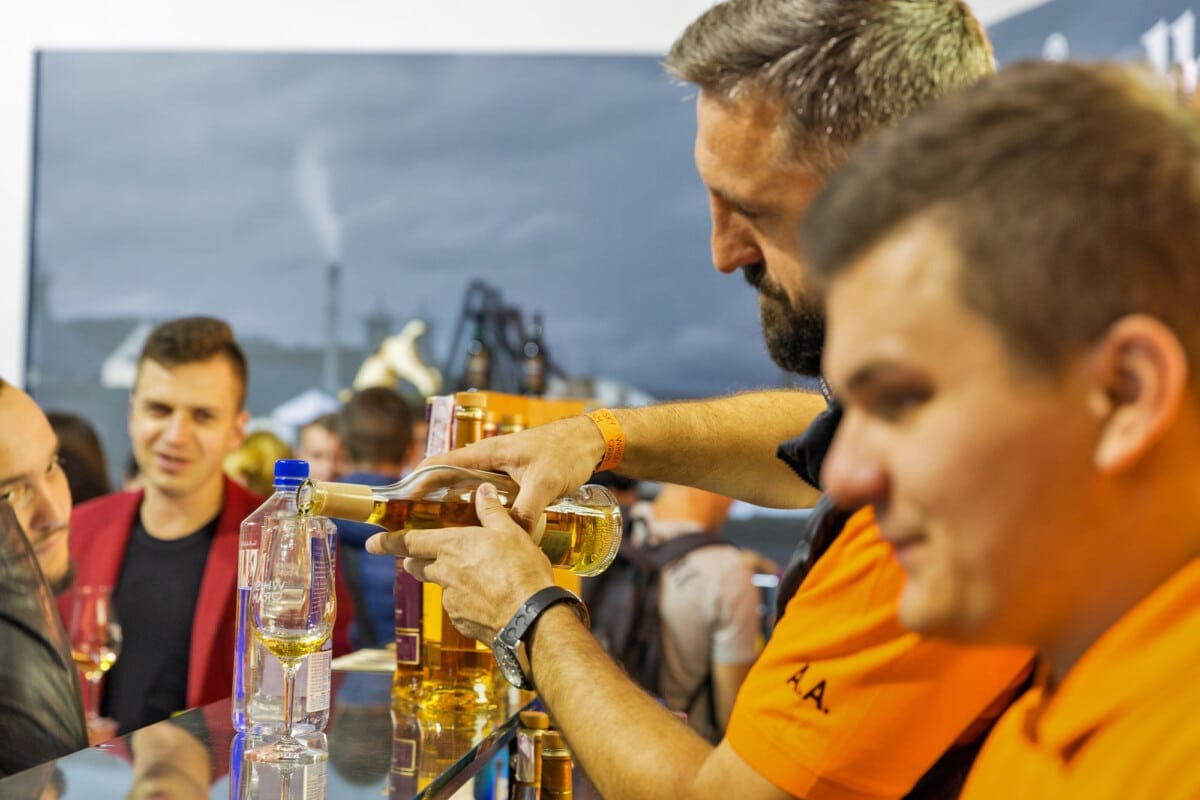 Ready to embark on a flavorful journey through Maine's thriving craft beverage scene?
You'll get the chance to sample local craft beers and taste Maine-made spirits as you explore the area's top breweries and distilleries.
So grab your friends, and let's dive into the world of hops, grains, and barrels – this is one adventure that you won't want to miss!
a. Sample Local Craft Beers
Sippin' on local craft beers is a perfect way to spend your time in the Pine Tree State!
Maine has a thriving craft beer scene, and there's no better way to experience it than by tasting some of the best brews that the state has to offer.
From hoppy IPAs to smooth porters, you're sure to find something that suits your taste buds while bonding with your buddies over a cold one.
Make your bachelor party special by attending beer pairing dinners at local restaurants or breweries highlighting Maine's world-class cuisine alongside its fantastic brews.
You can even take part in hops exploration events where you'll learn about different types of hops used in brewing and how they affect the flavor profile of each beer.
So gather up your crew and dive into Maine's craft beer culture – cheers to creating lifelong memories with good friends and great beers!
b. Taste Maine-made Spirits
Dive into the world of Maine-made spirits, and you'll be livin' the high life, exploring unique flavors that'll knock your socks off!
Tour local distilleries to taste some exceptional craft spirits as part of your bachelor party experience.
Maine is known for its distilling prowess, offering a variety of beverages like whiskey, gin, vodka, and rum—all with a distinct regional flair.
And what better way to bond with your buddies than by sipping on some fine spirits while reminiscing about good times?
These locally-crafted libations pair perfectly with Maine's seafood indulgence—imagine lobster feasting while savoring handcrafted cocktails!
One must-visit spot during your journey is Portland's Distillery Row, which boasts an impressive collection of tasting rooms and distilleries all within walking distance.
Be sure to stop by Maine Craft Distilling for their maritime-inspired concoctions or New England Distilling for an authentic taste of history.
Or, if you're feeling adventurous, venture further into coastal or inland towns where charming small-batch distilleries await discovery.
From blueberry-infused gin to maple-flavored whiskey—you'll find it all right here in Maine!
No matter where you go or what you try, tasting these unique spirits will make your bachelor party unforgettable as you celebrate camaraderie and indulge in the finest flavors that only the Pine Tree State can offer.
c. Coastal Excursions
Embark on an unforgettable coastal adventure as you and your crew explore Pine Tree State's breathtaking shores and hidden gems.
Dive into lighthouse explorations, where you'll discover Maine's rich maritime history while taking in stunning ocean views.
Immerse yourselves in lobster fishing, a quintessential Maine experience that will have you pulling traps and feasting on your fresh catch – it doesn't get more authentic than that!
Feel a sense of belonging as you navigate through coastal towns like Bar Harbor, Camden, or Kennebunkport – each boasting unique attractions and charming New England vibes.
Sail the waters aboard a historic schooner or treat yourselves to some island hopping for an extra dose of exploration.
No matter what coastal excursions you choose to embark upon during your bachelor party in Maine, rest assured that you'll create lasting memories with your closest friends amidst the unparalleled beauty of this beloved state.
d. Nightlife and Entertainment
You'll love the vibrant nightlife and entertainment options that await you in Maine, making your celebration with the guys truly unforgettable.
From club hopping in Portland's bustling Old Port district to catching comedy shows at local venues, there's something for everyone to enjoy during your bachelor party weekend.
Start your night off at one of the many bars or restaurants lining the city's lively streets before heading out to dance and let loose at popular clubs like Bubba's Sulky Lounge or Oasis.
For a more laid-back evening filled with laughter, be sure to check out some of Maine's comedy clubs like Empire Comedy Club in Portland or The Gold Room Comedy Showcase in Westbrook.
These spots are perfect for sharing some laughs with your buddies while enjoying local talent and even national headliners when they're in town.
No matter what kind of entertainment you choose for your bachelor party, Maine's nightlife scene has got you covered – ensuring a memorable time spent with friends before tying the knot!
3. Relaxation and Bonding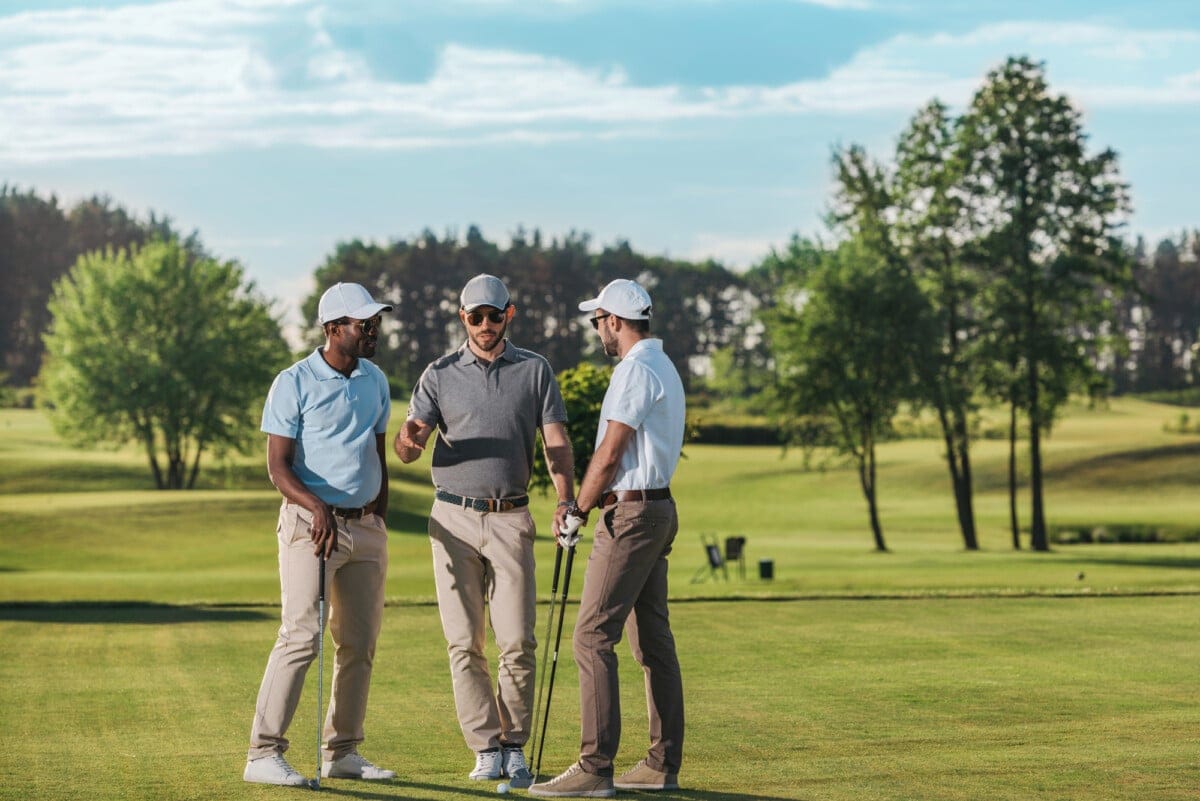 Looking for a more laid-back bachelor party in Maine?
Tee off with your buddies at one of the state's premier golf courses.
The courses offer stunning landscapes and challenging greens.
After a day on the links, unwind further as you indulge in a private chef experience. Savor mouthwatering dishes made just for you and your crew.
a. Golfing at Premier Courses
Tee off at some of Maine's top-notch golf courses and make your buddies green with envy as you sink those birdies.
Scenic golf courses around the state provide a picturesque backdrop for your bachelor party, making it a memorable experience for everyone involved.
Whether you're an amateur golfer or an experienced pro, Maine offers plenty of challenging courses that will keep you on your toes and test your skills.
Bring on the friendly competition by taking on some of Maine's most challenging golf courses during your bachelor party weekend.
The Belgrade Lakes Golf Club is known for its stunning views and demanding layout, while the Sunday River Golf Club in Newry offers pristine conditions surrounded by beautiful mountain scenery.
Don't miss out on the Sugarloaf Golf Club in Carrabassett Valley, where legendary architect Robert Trent Jones Jr. designed one of his best creations amidst breathtaking landscapes.
As you bond with your closest friends over these impressive golf challenges, you'll create lasting memories and solidify your sense of belonging within this tight-knit group.
b. Enjoy a Private Chef Experience
Savor the flavors of a private chef experience like icing on the cake during your epic celebration in Maine.
Imagine indulging in a gourmet seafood feast featuring fresh-caught lobsters, clams, and mussels, all prepared by an expert chef right before you and your buddies.
This unique culinary adventure allows you to enjoy mouthwatering dishes and learn some cooking tips from the masters themselves.
Why not turn this dining treat into a personalized cooking class for you and your friends?
You'll have a blast learning how to whip up traditional New England recipes using locally-sourced ingredients while bonding over this shared experience.
Surrounded by good company and delicious food, there's no better way to create lasting memories during your bachelor party getaway in Maine.
Final Thoughts
So, buckle up and get ready to dive into the wild side of Maine for your unforgettable bachelor party.
From thrilling outdoor adventures to laid-back brewery tours, the Pine Tree State has it all in spades.
As you sail along the coast or dance the night away, cherish these moments with your closest friends before tying the knot.
A Maine bachelor party is truly a one-of-a-kind experience that'll leave lasting memories as vibrant as a coastal sunset.