Gentlemen, get ready for an adventure!
We're about to unlock a treasure chest of unforgettable bachelor party experiences in the heart of the Old Line State – Maryland! 
This hidden gem on the East Coast, known for its rich history, stunning coastlines, and vibrant cities, has many unique bachelor party ideas waiting to be discovered.
Maryland, with its intriguing mix of dynamic urban environments, serene waterfronts, and awe-inspiring natural beauty, promises an array of activities perfect for a phenomenal bachelor party.
Imagine cruising on the Chesapeake Bay under a stunning sunset, going for the adrenaline rush with outdoor adventures in the Appalachian Mountains, enjoying a ball game at the iconic Camden Yards, or indulging in the state's famed seafood while reminiscing old times with your mates.
Whether you're a thrill-seeker, a sports enthusiast, a nature lover, or a city slicker, Maryland's diverse landscape is set to cater to all your bachelor party dreams.
So, gather your crew, pack your party spirit, and dive deep into the exciting, fun-filled, and often surprising world of bachelor party planning in Maryland.
Fasten your seatbelts, fellas – this will be a memorable journey!
1. Hit the High Seas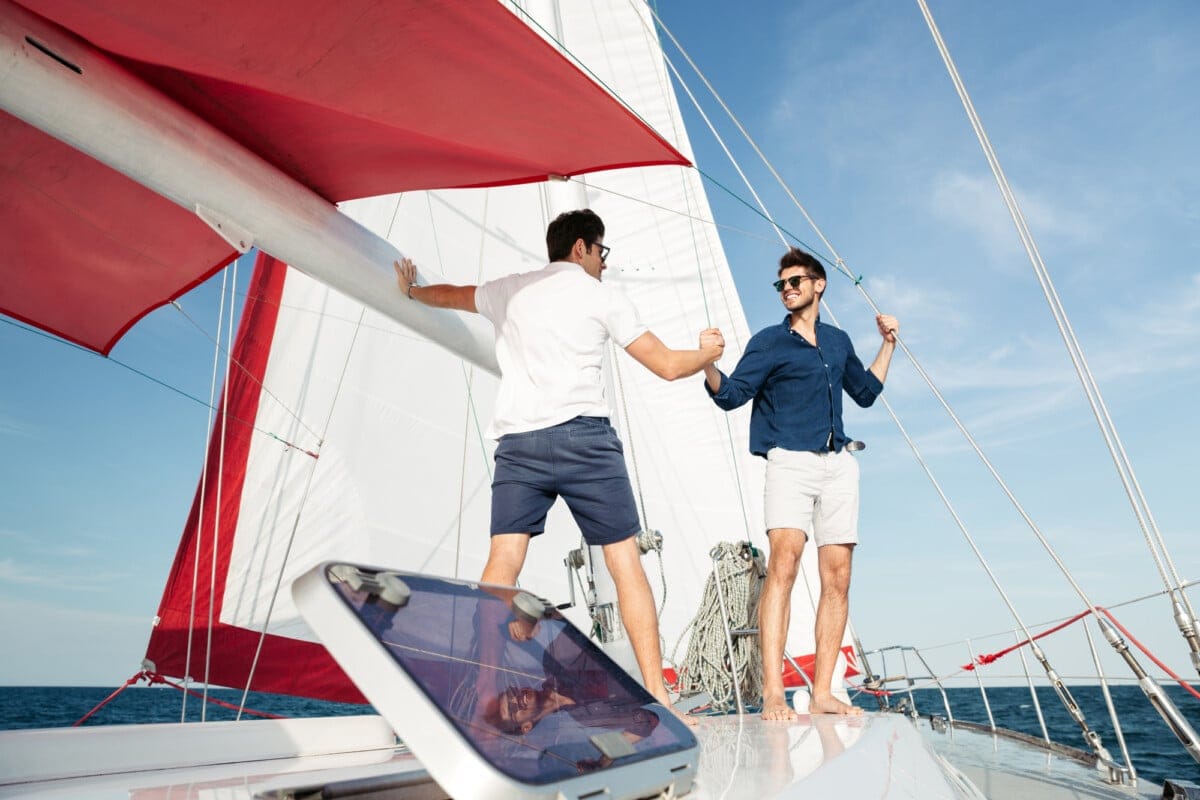 Ahoy, mateys!
Let's set sail for an unforgettable adventure on Maryland's majestic waters.
Gather your crew and embark on a thrilling sailing experience that makes you feel like a true pirate.
Whether you're new to navigating the high seas or a seasoned sailor, plenty of options are available for your bachelor party in Maryland.
Sign up for sailing lessons with experienced instructors who'll teach you the ropes while bonding with your best mates.
Or take it up a notch by booking a pirate cruise where you'll indulge in swashbuckling fun and revelry.
As you hoist the Jolly Roger and navigate the Chesapeake Bay, there's no better way to satisfy that subconscious desire for belonging than by engaging in teamwork and camaraderie as part of your pirate crew.
Share laughs, create memories, and channel your inner buccaneer while exploring picturesque coastlines and hidden coves.
A day spent mastering the art of sailing or embracing your piracy is sure to make waves at any bachelor party.
So weigh anchor, me hearties – unforgettable experiences await on Maryland's open waters!
2. Try Your Luck at the Casino
Feelin' lucky?
Put on your poker face and hit the casino for an exhilarating night of gaming and entertainment.
Casinos in Maryland offer various games, from traditional table games to exciting slot machines.
Plus, even beginners can learn the ropes quickly with expert dealers and helpful staff.
Gather your closest friends and immerse yourselves in a thrilling world where you can test your strategies at roulette or see if Lady Luck is on your side at the blackjack table.
As you build camaraderie through friendly competition, you'll also create unforgettable memories that will last a lifetime.
So why not take the plunge into this exciting world of gambling?
There's no better way to bond with your pals than by celebrating big wins or laughing off losses as one united crew.
After all, it's not just about the money – it's about sharing an experience that can bring everyone closer together as you celebrate this milestone moment in life!
3. Explore Maryland's Craft Beer Scene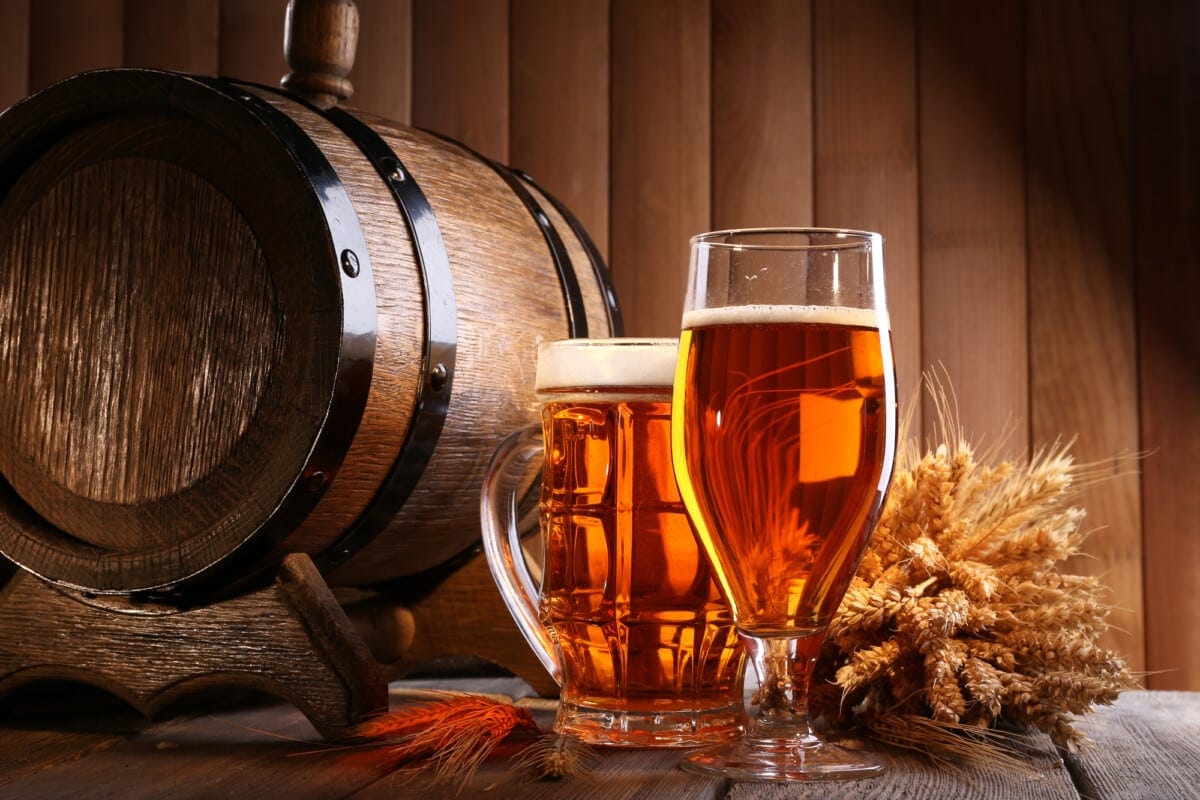 You'll want to dive into the state's thriving craft beer scene, where unique flavors and good times flow freely.
Maryland is home to a growing number of breweries that are perfect for a bachelor party celebration – so why not make brewery exploration part of your itinerary?
Start by organizing a beer-tasting tour, where you can sample local brews with your buddies while learning about the history and culture behind each pint.
With so many diverse options available, there's sure to be something that appeals to every member of your crew.
As you visit different breweries throughout the state, don't forget to take advantage of any special events or activities they may offer.
Many places host live music, trivia nights, and even yoga classes (for those looking to balance out their beer consumption).
Some breweries have food trucks on-site or partner with local restaurants for delicious bites to pair with your drinks.
So gather your friends and embark on an unforgettable Maryland craft beer experience that will leave everyone feeling like they belong in this vibrant community! Cheers!
4. Enjoy a Night Out in Downtown Baltimore
Looking for a memorable night out in downtown Baltimore?
Get ready to bar-hop through the historic cobblestone streets of Fells Point, where you'll find an eclectic mix of taverns, pubs, and cocktail bars.
Don't forget to catch a live show at one of the city's local venues, showcasing Baltimore's vibrant music scene and talented performers.
a. Bar Hopping in Fells Point
Imagine exploring the vibrant nightlife of Fells Point, where you can hop from bar to bar like a sailor on shore leave discovering treasures in each new port.
Dive into the rich Fells Point history and enjoy waterfront activities as you embark on an unforgettable pub crawl with your buddies.
As one of Maryland's most historic neighborhoods, this lively area boasts various bars, pubs, and taverns that cater to everyone's tastes.
During your bar-hopping adventure in Fells Point, make sure to hit up these must-visit spots:
The Horse You Came In On Saloon: Known as America's oldest saloon and reportedly Edgar Allan Poe's last stop before his mysterious death, this legendary establishment is not one to miss.
Max's Taphouse: With over 100 beers on tap and over 1,000 bottles available, Max's is a beer lover's paradise.
Rye: This craft cocktail bar offers unique concoctions inspired by classic mixes but with modern twists.
Barcocina: Situated right on the waterfront, Barcocina serves up delicious Mexican fare alongside inventive cocktails.
Admiral's Cup: End your night by unwinding at this iconic nautical-themed bar that features live music nightly.
Enjoy the stunning waterfront views while indulging in tasty libations throughout your journey.
So gather your crew and set sail for an epic bachelor party experience in Fells Point that you'll never forget!
b. Catch a Live Show at a Local Venue
After you've experienced the vibrant bar scene in Fells Point, why not keep the party going by catching a live show at one of Maryland's fantastic local venues?
There's nothing quite like sharing laughs and unforgettable moments with your closest friends while enjoying live entertainment.
Maryland is home to some amazing live comedy clubs, where you can have a night filled with laughter as you watch talented stand-up comedians take the stage.
If music is more your style, check out some music festival tips and attend one of the many concerts or festivals throughout the state.
There's something for everyone, from small intimate venues to large outdoor events.
So gather your buddies and make lasting memories as you celebrate your bachelor party with top-notch entertainment in Maryland!
c. Get Active with Outdoor Adventures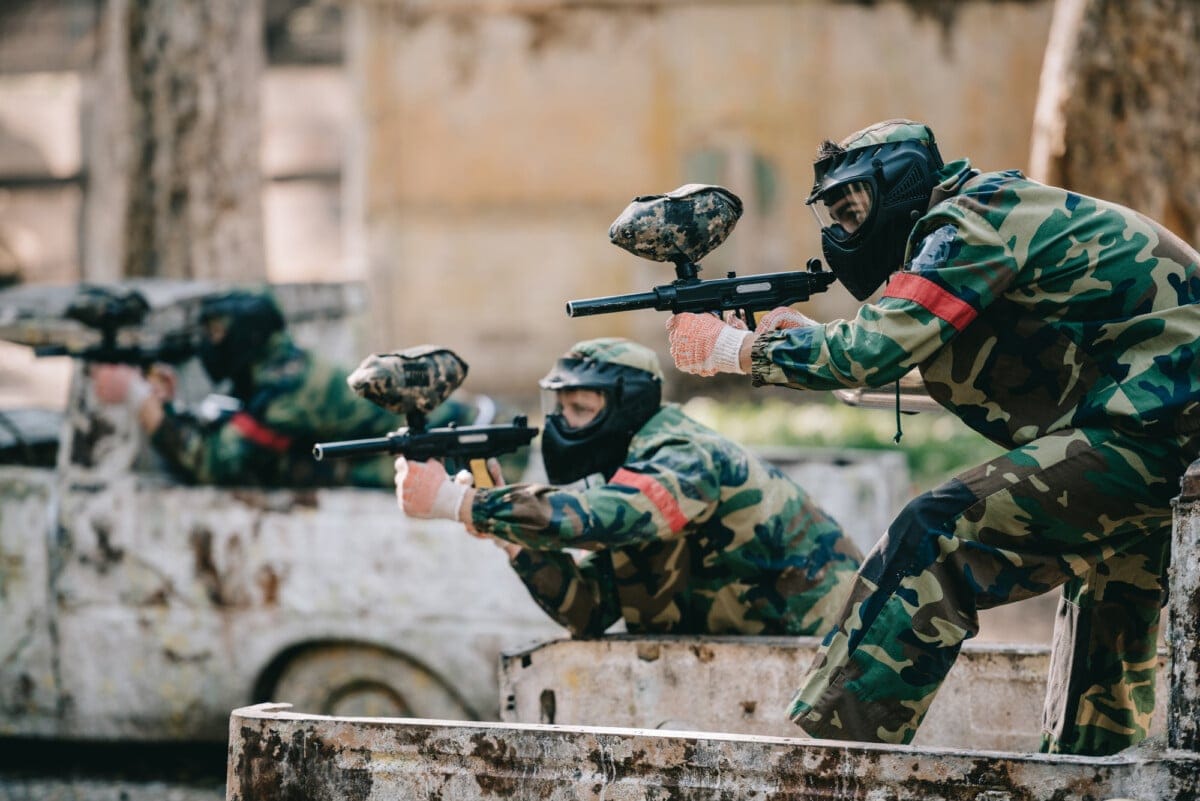 You're in for a thrill as you explore the great outdoors and bond with your buddies through adrenaline-pumping adventures.
Maryland offers a variety of exciting outdoor activities that will make your bachelor party truly unforgettable.
Whether you're looking to unleash your competitive side with outdoor paintball or soar through the skies on zipline excursions, there's something for everyone in this beautiful state.
Dive into an exhilarating outdoor paintball game at one of Maryland's top-rated fields.
Work together as a team to outsmart and outshoot your opponents, creating memories that you'll never forget.
Feel the rush of adrenaline as you embark on zipline excursions through lush forests and breathtaking landscapes.
Experience unparalleled views while conquering your fears and bonding with your closest friends.
Explore Maryland's stunning wilderness by hiking, mountain biking, or even white-water rafting.
There are countless trails and rivers waiting to be discovered by adventurous bachelor parties like yours.
No matter which activity you choose, getting active with outdoor adventures in Maryland guarantees an unforgettable experience filled with laughter, camaraderie, and excitement.
So gather up the guys and start planning now – it's time to create lasting memories before tying the knot!
Final Thoughts
So, there you have it! A fantastic bachelor party in Maryland awaits you and your crew.
Picture yourselves conquering the high seas, raising a toast to local craft brews, or celebrating big wins at the casino.
It's all within reach in this amazing state.
No matter what kind of adventure you seek, Maryland offers endless possibilities for an unforgettable bachelor party experience.
Gather your best buds and let the good times roll – it's time to make memories that'll last a lifetime!