Get ready, gentlemen, because we're about to embark on an epic journey through Massachusetts's historic, vibrant, and ever-surprising state.
You're on the precipice of planning the ultimate bachelor party – an event that will be written into the annals of your group's history. 
Whether you're a local, a history buff, a sports enthusiast, or an adventure-seeker, Massachusetts is the perfect stage for your pre-nuptial revelries.
Massachusetts is an unforgettable backdrop for your bachelor party adventures with its rich history, world-renowned sports culture, vibrant nightlife, and stunning coastal landscapes.
Imagine setting sail for a deep-sea fishing trip off Cape Cod, engaging in a historic pub crawl through the taverns of Boston, challenging your friends to a thrilling white-water rafting ride in the Berkshire Mountains, or enjoying a craft beer tour in one of the state's top microbreweries – and that's just for starters!
So gents, lace up your boots, grab your baseball caps, and prepare for a whirlwind tour of Massachusetts's best bachelor party ideas.
Fasten your seatbelts because this ride is sure to be full of camaraderie, laughter, and unforgettable memories. Massachusetts, here we come!
1. Brewery Tours and Tastings
You can't go wrong with brewery tours and tastings for an epic time!
Massachusetts is home to some of the finest craft breweries, offering you a unique experience to bond with your buddies while exploring the world of hops and malts.
Discover new craft beer pairings as you taste your way through different breweries, learning about their brewing processes and sharing stories.
You might even find inspiration to attend a local homebrewing workshop with your friends, allowing you to create your own signature brews.
Take the party on the road as you embark on an unforgettable journey through Massachusetts' vibrant brewery scene.
There's a perfect spot for every beer lover in your crew, from big names like Samuel Adams and Harpoon Brewery to smaller gems like Night Shift Brewing and Trillium Brewing Company.
So raise a glass to good times, great friends, and memories that will last a lifetime because nothing brings people together like bonding over delicious brews in unique settings! Cheers!
2. Casino Nights
Isn't it a coincidence that casino nights are one of the most entertaining ways to celebrate in good ol' Massachusetts?
You and your bachelor party crew can indulge in an electrifying evening filled with games of chance, laughter, and camaraderie.
Try your hand at various roulette strategies or join high-stakes poker tournaments as you bond with your pals over the friendly competition.
The thrills of winning big and the shared experience will surely make everyone feel like they belong in this exhilarating atmosphere.
Massachusetts offers several top-notch casinos where you can host a memorable casino night for your bachelor party.
From the lavish Encore Boston Harbor to the lively MGM Springfield, there's a venue suited for everyone's taste.
Whether you're experienced card sharks or just looking to have some fun dabbling in gambling, these casinos provide plenty of options for all skill levels.
Just imagine the excitement on everyone's faces when someone hits a lucky streak – those memories'll last a lifetime!
So gather your mates and get ready for an unforgettable night filled with glitz, glamour, and maybe even some extra cash in your pockets.
3. Outdoor Adventures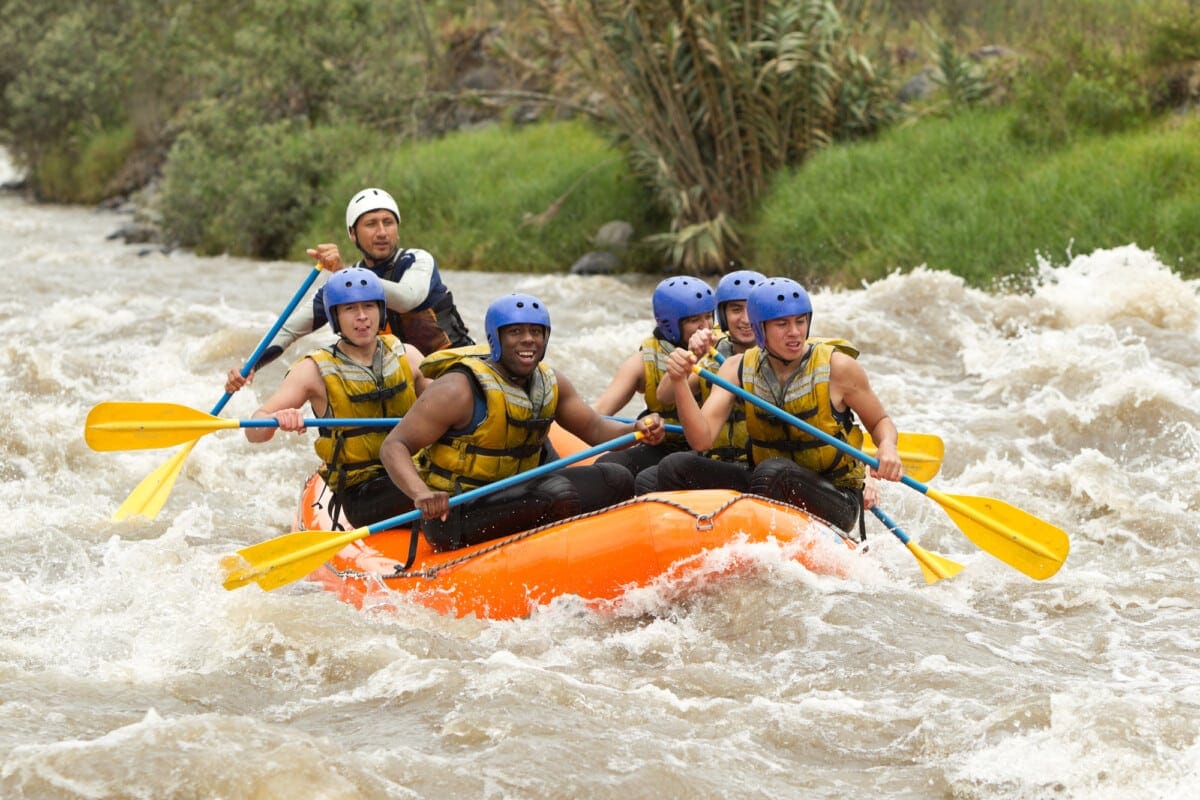 There's nothin' like takin' your crew on an outdoor adventure to create some truly unforgettable memories!
Massachusetts offers many exciting activities perfect for bachelor parties, so gather up the guys and get ready to experience the great outdoors.
Kick things off by plunging into the adrenaline-pumping world of whitewater rafting.
Test your limits as you navigate through challenging rapids while bonding with your best buds.
Or, if you prefer a more strategic activity, engage in thrilling paintball battles where you'll need teamwork and quick thinking to outsmart your opponents.
If whitewater rafting or paintball battles don't quite hit the mark, there's plenty more action-packed options for your group.
Take on a high ropes course and conquer fears together as you traverse obstacles suspended in mid-air.
Maybe even spend the day deep sea fishing off the coast of Cape Cod, reeling in some monster catches while enjoying quality time with friends.
No matter what type of outdoor adventure suits your crew best, Massachusetts will surely provide an unforgettable bachelor party experience that'll have everyone reminiscing for years to come!
4. Sailing Excursions
Nothing beats an exhilarating sailing excursion, especially considering that around 2.7 million Americans participated in sailing activities in 2020 alone!
Massachusetts offers a variety of options for maritime exploration, so gather your crew and set sail on the open ocean for an unforgettable bachelor party experience.
Imagine the camaraderie as you all work together to navigate the waters, with picturesque views of the coastline providing a stunning backdrop.
Here are some options for your sailing adventure:
Sunset Sail: There's something magical about watching the sun dip below the horizon while out at sea. Book a sunset sail for your group to enjoy breathtaking views, snap some memorable photos, and create lasting memories together.
Whale Watching Excursion: Combine your love of adventure with a touch of wildlife by embarking on a whale-watching tour. Witness majestic creatures up close as they breach and dive through their natural habitat – an awe-inspiring sight that will surely bond your group even more.
Fishing Charter: For those who enjoy casting lines and reeling in catches, book a fishing charter tailored specifically for bachelor parties. Compete against each other to catch the biggest fish or simply sit back and soak up the atmosphere aboard.
Learn-to-Sail Program: If you're looking to do something truly unique, enroll your crew in a learn-to-sail program where everyone can acquire new skills while bonding over shared challenges.
Whatever option you choose, rest assured that maritime exploration is an ideal way to create lasting memories with your closest friends before tying the knot.
So embrace that subconscious desire for belonging and embark on a sailing adventure worthy of being remembered forever!
5. Nightlife and Entertainment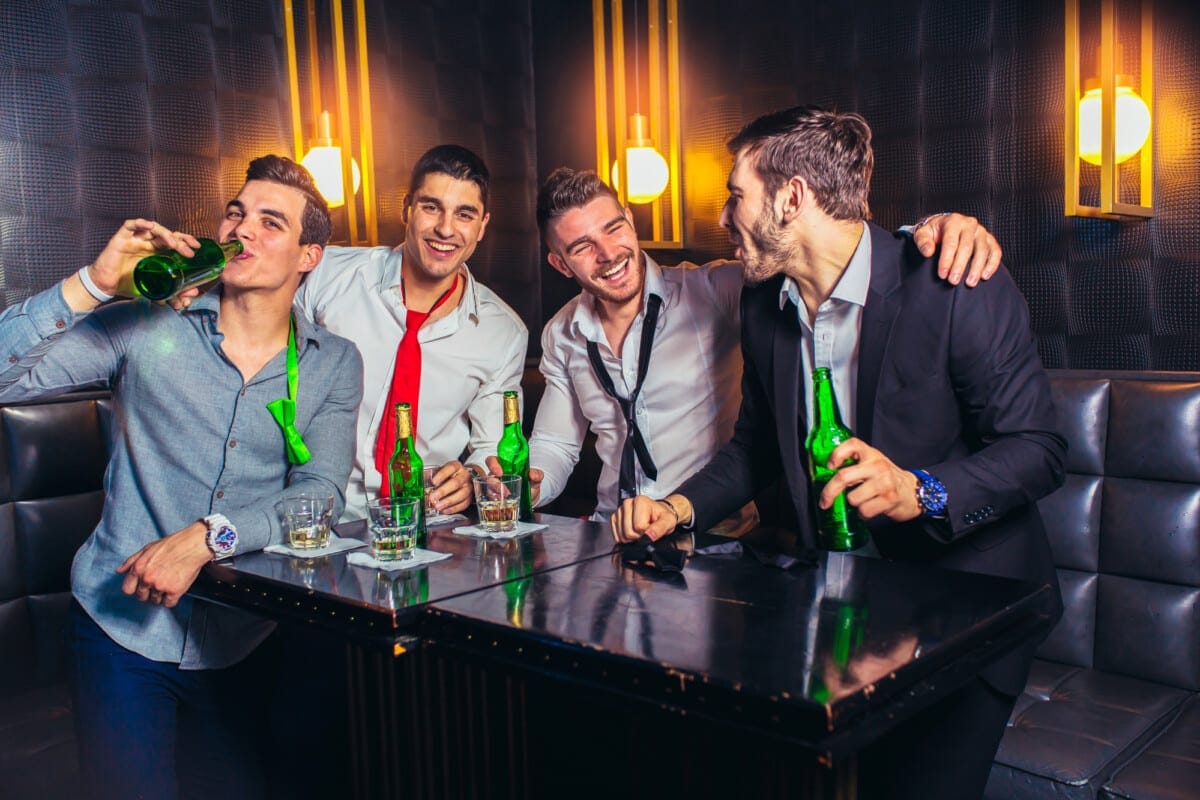 You'll find that the nightlife and entertainment scene in Massachusetts is truly unbeatable, offering a thrilling atmosphere for an unforgettable celebration with your best mates.
Embark on a club hopping spree through Boston's vibrant neighborhoods, where you can dance the night away and toast to the groom-to-be in some of the hottest clubs around.
From swanky rooftop lounges to pulsating dance floors playing live music or hosting renowned DJs, there's no shortage of excitement and camaraderie waiting for you and your crew as you explore this electric city together.
If laughter is more your style, consider attending one of Massachusetts' many comedy shows featuring local talent and big-name comedians.
The infectious energy of a comedy club will have everyone in your group laughing until their sides hurt while creating memories that will last a lifetime.
You can even opt for an interactive experience such as dinner theater or improv performances, ensuring everyone feels like they're part of the action.
No matter what type of nightlife and entertainment suits your group best, Massachusetts has it all – so gather up your friends and get ready for a bachelor party adventure like no other!
Final Thoughts
Remember the golden memories created with your closest friends as the sun sets at your Massachusetts bachelor party.
The overflowing laughter and camaraderie symbolize a fine brew; each adventure and thrill represents the roll of the dice, and every shared experience sails you into uncharted waters.
So, raise a glass to these unforgettable moments etched into your story.
Cherish this time as you embark on a new journey in life, knowing that love's flame will always light your way.