Welcome to your ultimate guide to staging an unforgettable bachelor party in the land of 10,000 lakes – Minnesota!
Forget the tired clichés and predictable parties; Minnesota, with its dynamic mix of natural beauty, sports, outdoor adventures, and vibrant nightlife, is ready to elevate your bachelor party to new heights.
Boasting some of the best fishing in America, legendary Twins baseball, frosty brews from local craft breweries, and the energetic rhythm of the Twin Cities, Minnesota is no stranger to creating remarkable memories.
Whether you're the kind of crew that lives for the adrenaline rush, the chill lakeside retreat, the outdoor exploration, or the vibrant city tour, we've got a Minnesota-based bachelor party idea to make your last hurrah as a bachelor one for the history books.
Strap in, grab a cold one, and let's navigate the land of sky-blue waters together as we explore the best, the hidden, and the unexpected bachelor party destinations Minnesota has to offer.
Ready to launch into a thrilling Minnesota-style celebration?
It will be an epic adventure, so let's dive right in!
1. Brewery Tours and Bar Hopping
You can't go wrong with brewery tours and bar hopping; they're always a hit for any celebration!
Minnesota is well-known for its thriving craft beer scene, so there's no better way to celebrate your bachelor party than visiting local breweries.
Take a guided tour through some of the state's most popular spots like Surly Brewing Company, Fulton Brewery, or Summit Brewing Company.
Beer tasting at these local pubs will allow you and your friends to sample unique flavors while learning about the brewing process and even getting a chance to bond over your shared love of beer.
Make it a memorable night by planning a custom bar crawl that takes you and your buddies through Minneapolis' North Loop or St. Paul's Lowertown district, where you'll find plenty of trendy bars and taprooms offering diverse selections from IPAs to sours.
Add in some friendly competition by creating challenges like trying each other's favorite beers or finding the perfect pairing for each brew with delicious bar snacks.
By the end of the night, you'll have created lasting memories and discovered new favorites that will remind you of this special occasion every time you take a sip.
So raise your glasses high and toast to an unforgettable Minnesota bachelor party experience!
2. Outdoor Adventure Excursions
Ready for an unforgettable outdoor adventure in Minnesota?
Cast a line on one of the state's many pristine lakes during a fishing trip with your buddies.
Or, explore the breathtaking beauty of Minnesota's state parks.
With endless opportunities for bonding and excitement, these excursions are perfect for creating lasting memories at your bachelor party.
3. Fishing Trips on the Lakes
Embark on a reel adventure as the lakes' shimmering waters beckon, reeling in unforgettable memories with your closest mates.
Minnesota, known as the Land of 10,000 Lakes, provides countless fishing opportunities for your bachelor party.
For an immersive experience, opt for lake camping at one of the many state parks or resorts that offer modern amenities and easy access to prime fishing spots.
Boat rentals are widely available throughout the region, allowing you and your buddies to explore various lakes and find that perfect spot teeming with fish.
Fishing trips in Minnesota cater to all skill levels – from seasoned anglers to first-timers looking for a unique bonding experience.
Walleye, bass, northern pike and muskies are some prized catches waiting beneath those glistening waters.
Local guides can help you master techniques like jigging or trolling while sharing insider tips on where the best action is happening.
As you cast your lines into serene waters surrounded by lush forest landscapes and wildlife sightings, there's no better way to foster camaraderie among friends before embarking on married life.
So gather up your crew and head out onto Minnesota's captivating lakes for an unforgettable bachelor party fishing excursion!
4. Sports Game Outings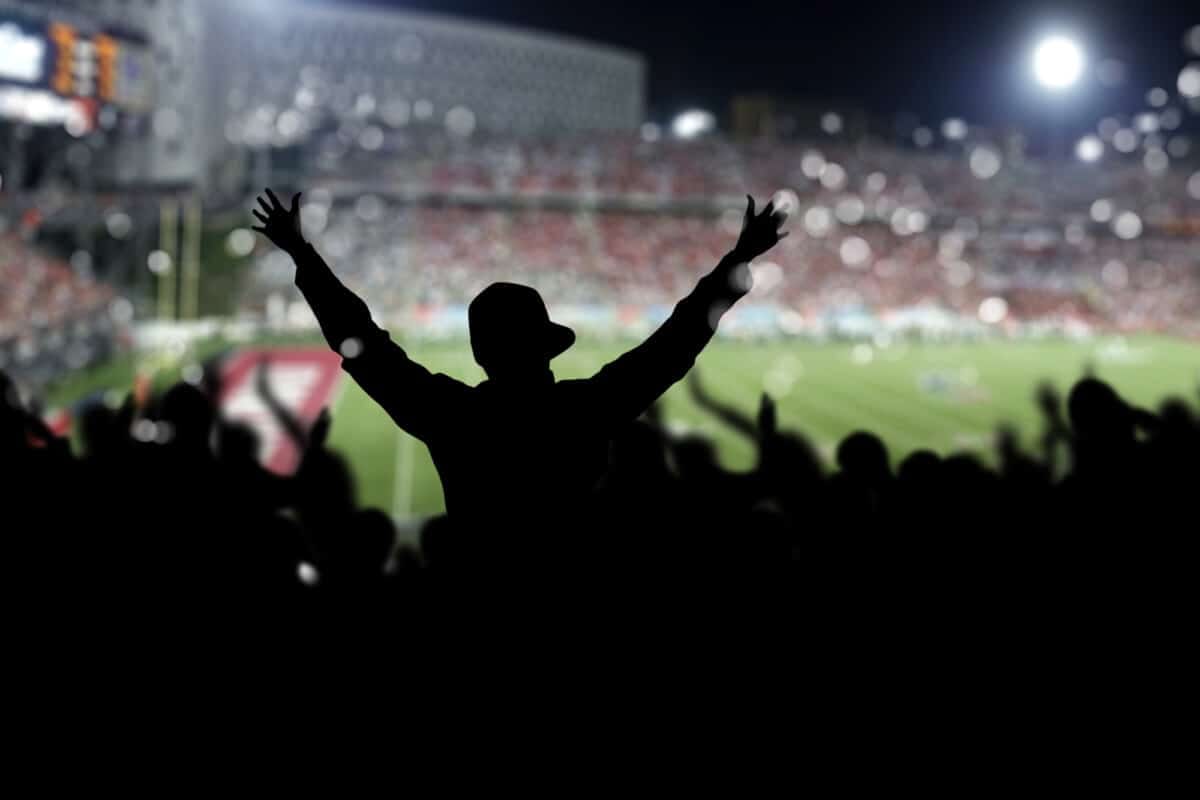 Ready for some unforgettable sports activities during your Minnesota bachelor party?
Catch a thrilling Minnesota Vikings or Twins game to get your adrenaline pumping.
Or hit the greens and go golfing at one of our fantastic local courses.
If you're craving something different, try attending another sporting event like hockey or basketball – there's always a game happening in this sports-crazy state!
5. Attend a Minnesota Vikings or Twins Game
Cheer on your favorite team with the guys and create unforgettable memories at a Vikings or Twins game!
Minnesota is home to some die-hard sports fans, and there's no better way to bond with your buddies than participating in the famous Skol Chant and showing your support for the home team.
This experience will bring you closer as a group, creating memories that will last a lifetime.
Exploring the impressive U.S. Bank Stadium or Target Field together adds an element of adventure to your bachelor party.
Who knows what hidden gems you may discover?
Attending a Vikings or Twins game during your bachelor party provides entertainment and satisfies that subconscious desire for belonging.
As you and your friends immerse yourselves in Minnesota's passionate sports culture, you'll feel like true locals cheering alongside other dedicated fans.
The camaraderie shared between fellow supporters creates an atmosphere that fosters friendship and unity – perfect for celebrating this important milestone in life.
So grab those tickets, don your team apparel, and prepare for an unforgettable day filled with thrilling plays, stadium exploration, and brotherly bonding at its finest!
6. Go Golfing or Try a Sporting Event
Imagine teeing off with your buddies on a pristine golf course or competing in a friendly sporting event, creating lasting memories and laughter during your special celebration.
Minnesota offers an array of golf courses and team-building activities for an unforgettable bachelor party experience.
The state boasts over 400 courses that cater to various skill levels, ensuring that everyone in your group will be entertained.
Golf course challenges are abundant, providing the perfect opportunity to bond with friends and engage in some friendly competition.
Take advantage of Minnesota's great outdoors by participating in various team-building activities such as paintball, go-kart racing, or even tackling a ropes course together.
These thrilling options foster camaraderie among your group and give you a chance to try something new and exciting during the festivities.
Whether it's hitting balls at Topgolf or taking part in an organized sports tournament at one of the many recreational facilities available across the state, you'll be sure to find something that suits your crew's interests and creates lasting memories along the way.
So gear up for a day filled with fun-filled sporting adventures as you celebrate this milestone moment together!
7. Cabin Retreats and Getaways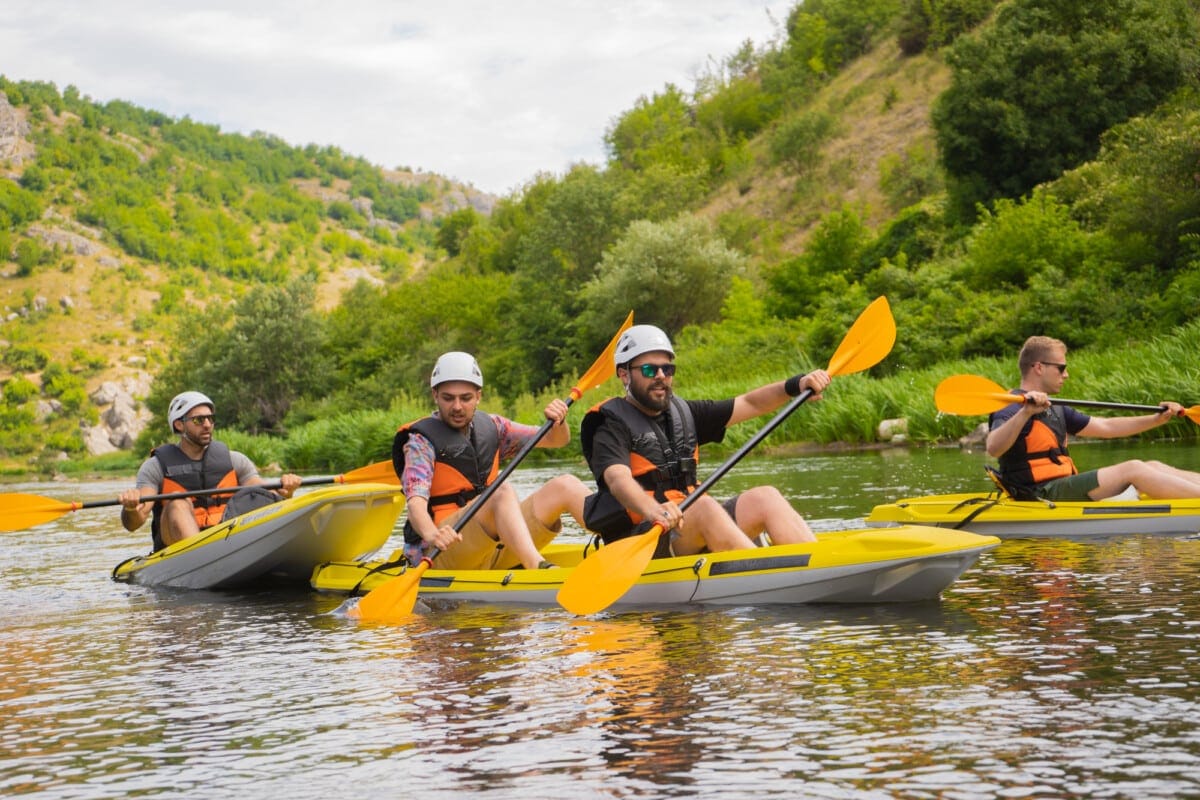 You might think you're too cool for a cabin retreat, but trust us, it's the perfect way to unwind and create lasting memories with your pals.
Minnesota is known as the Land of 10,000 Lakes, so why not take advantage of that and plan a lakeside getaway?
Choose from countless beautiful cabins throughout the state that cater to all groups.
From rustic log cabins to luxury lodges, you'll find the perfect spot for much-needed bonding activities and lakeside relaxation.
Picture yourselves sitting around a bonfire at night, sharing stories and laughs while roasting marshmallows under the starlit sky.
During the day, there's no shortage of activities to keep everyone entertained.
Rent a pontoon or speedboat and explore the lake while trying out water sports like wakeboarding or tubing.
If fishing is more your style, spend the afternoon casting lines with your buddies to catch local species such as walleye or northern pike.
For those who prefer staying on solid ground, hiking trails abound – perfect for reconnecting with nature and getting some fresh air before returning to city life.
No matter your group's interests, a cabin retreat in Minnesota will provide ample opportunities for quality time together and unforgettable memories that will last long after the wedding bells have rung.
8. Urban Entertainment and Nightlife
Explore Minnesota's vibrant urban entertainment and nightlife scene with your crew for a wild night out.
Kick off the evening with a city scavenger hunt, where you'll bond with your buddies while discovering hidden gems and local hotspots throughout Minneapolis or St. Paul.
As you decipher clues, complete challenges, and race against time to beat other teams, you'll have a blast and create lasting memories that will be recounted for years to come.
After working up an appetite during the scavenger hunt, head over to one of the many comedy clubs in the Twin Cities for a night filled with laughter and good times.
Catch some of the best stand-up comedians in action, or even try your hand at an open mic night if you're bold.
Enjoy drinks and appetizers between acts as you reminisce about old times or chat about plans together.
With endless options for bars, breweries, live music venues, and more to choose from afterward, your bachelor party will undoubtedly become an unforgettable chapter in your shared story as friends.
Final Thoughts
In Minnesota, you're never short of exciting options for a memorable bachelor party.
With over 150 craft breweries in the state, it's no wonder brewery tours and bar hopping are popular choices.
Add outdoor adventures, sports outings, cabin retreats, and urban nightlife to the mix – you've got a winning recipe for an unforgettable celebration.
So embrace Minnesota's culture and diverse offerings as you plan your perfect bachelor party. Your crew will be talking about it for years to come.