Welcome, gentlemen, to the ultimate guide for an unforgettable bachelor party in the Magnolia State, Mississippi!
With its rich history, vibrant music scene, renowned cuisine, and outdoor adventures, this Southern state is a hidden gem ready to be explored. 
Mississippi is ready to take your bachelor party plans to the next level and turn them into legendary tales.
Can you hear the blues calling you from the birthplace of the genre, Clarksdale?
Or maybe you're more intrigued by the thrilling water sports offered by the Gulf Coast?
Perhaps, the siren call of a poker night on a riverboat casino is more your speed or a deep-sea fishing trip in the Gulf of Mexico? 
Whether you're a history buff, a food connoisseur, an adventure seeker, or a night owl, there's something in this guide to cater to every groom-to-be and his band of brothers.
So, dust off your party hats, round up your crew, and brace yourself for the diverse, electrifying, and sometimes surprising world of bachelor party planning in Mississippi.
Get ready, gentlemen – this will be one for the ages!
1. Jackson Nightlife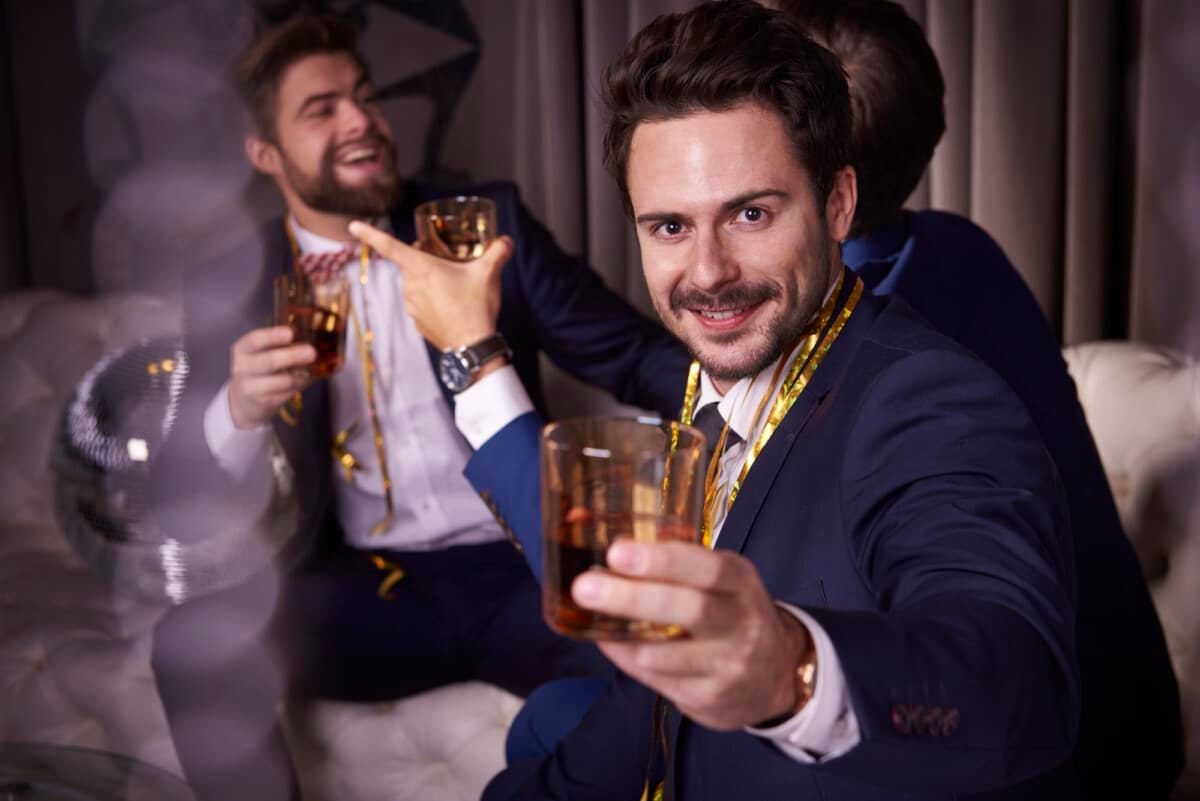 In Jackson, you'll find a vibrant nightlife scene perfect for creating unforgettable memories as you celebrate with your closest friends.
Downtown breweries such as Lucky Town Brewing Company and Cathead Distillery offer unique local brews and spirits to keep the party going all night.
Check out live music venues like Duling Hall and Martin's Downtown, where you can catch performances from local talent and touring acts in an intimate setting.
As you explore the city together, make it a point to venture into some trendy bars and clubs around town.
Fondren Public's vast selection of craft beers and laid-back atmosphere make it an excellent spot to start your night.
Later on, head over to F. Jones Corner for some late-night blues music or dance the night away at Club 110 for a more energetic vibe.
No matter what type of experience you seek, Jackson's nightlife offers plenty of options for everyone in your bachelor party crew to feel like they truly belong.
2. Mississippi Gulf Coast
You'd never think of the Gulf Coast for a wild pre-wedding bash, would you?
Well, think again because the Mississippi Gulf Coast offers a perfect blend of casino thrills and beach relaxation to make your bachelor party one to remember.
The region boasts an impressive array of activities and attractions tailored to every taste, ensuring that your merry band of brothers will have the time of their lives as they celebrate your last days of singlehood.
Hit the casinos: The Mississippi Gulf Coast is home to several world-class casinos where you can test your luck at slot machines, poker tables, and more. From Beau Rivage Resort & Casino in Biloxi to Island View Casino in Gulfport, there's no shortage of gaming excitement waiting for you and your crew.
Soak up some sun: With 26 miles of white sandy beaches stretching along the coast, you'll have plenty of opportunities for beach relaxation during your stay. Catch some rays or participate in water sports such as jet skiing or paddleboarding – whatever floats your boat!
Explore local nightlife: When night falls on the coast, it's time to dive into its vibrant bar scene featuring live music venues like Government Street Grocery in Ocean Springs or craft breweries like Chandeleur Brewing Company in Gulfport.
The Mississippi Gulf Coast has got you covered, no matter what adventure you seek for your bachelor party celebration. So gather those closest friends and let loose on this unforgettable coastal escapade before tying the knot!
3. Outdoor Adventures
Ready for some adrenaline-pumping action and breathtaking scenery?
Let's dive into the thrilling outdoor adventures awaiting you on the Mississippi Gulf Coast!
Whether you're looking to ride the rapids with River Rafting or soar through the sky with Zipline Thrills, there's no shortage of excitement for your bachelor party.
The great outdoors is calling, and it's time to answer.
Embrace your inner daredevil by participating in these exhilarating activities that will test your limits and create unforgettable memories for you and your friends.
The Mississippi Gulf Coast offers a unique playground where you can forge strong bonds against a backdrop of stunning landscapes – a true sense of belonging awaits those who venture together into nature's wild embrace. 
So gear up, gather your crew, and embark on an unforgettable outdoor adventure that will elevate your bachelor party experience to new heights!
4. Sports and Entertainment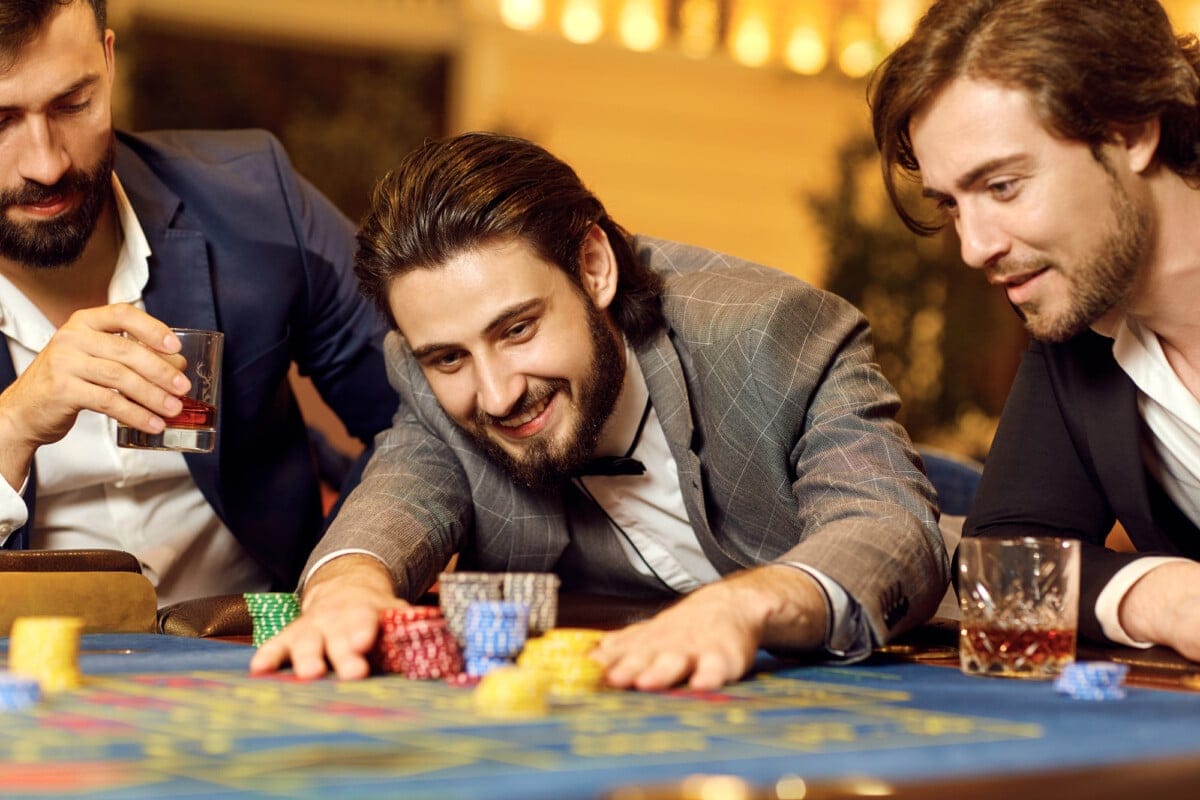 Think sports and entertainment aren't just for kids? Think again!
The Gulf Coast offers a variety of thrilling options that'll keep your crew entertained all day.
Whether you're adrenaline junkies looking to catch some major league action, or high rollers ready to try your luck at the casinos, Mississippi has something for everyone.
So, gather up your buddies and embrace your competitive spirit. Start by catching a sporting event.
Cheer on your favorite teams as they go head-to-head in the arenas of Biloxi or Gulfport.
From baseball games to professional soccer matches, immerse yourself in the electric atmosphere of these live competitions.
Afterward, continue the excitement by heading to one of the many casino fun spots along the coast.
Test your skills at poker or blackjack against seasoned dealers, indulge in gourmet buffets fit for kings, and take advantage of top-notch entertainment like concerts and comedy shows.
Undoubtedly, Mississippi's vibrant blend of sports and entertainment will make you feel like part of an exclusive club.
Don't miss out on this incredible bonding opportunity with your closest friends!
5. Culinary Experiences
Can't get enough of mouthwatering grub and unique flavors?
Dive into a world of culinary delights that'll have your taste buds singing and create unforgettable memories with your pals along the Gulf Coast!
Mississippi offers an array of delectable food experiences to make your bachelor party both satisfying and memorable.
From gourmet crawfish boils to Southern BBQ feasts, there's something for every foodie in your group.
Gourmet Crawfish Boil: Get up close and personal with this Gulf Coast favorite. Enjoy fresh, locally-sourced crawfish cooked to perfection in a blend of spices that will leave you craving more.
Southern BBQ Crawl: Nothing says 'Mississippi' quite like slow-smoked barbecue. Sample succulent pulled pork, tender brisket, and fall-off-the-bone ribs at some of the region's best smokehouses.
Craft Beer Tasting: Quench your thirst at local breweries offering various craft beers. Discover new favorites while learning about the brewing process from passionate brewmasters.
Cooking Class: Want to bring home some Southern flavors? Sign up for a cooking class where you can prepare authentic Mississippi cuisine like shrimp étouffée or pecan pie, perfect for impressing guests at future gatherings.
Farm-to-Table Dining Experience: Indulge in an unforgettable meal at one of many farm-to-table restaurants showcasing the freshest ingredients sourced directly from local farms. Taste the difference while supporting the community!
So indulge in these culinary adventures during your bachelor party weekend in Mississippi.
You'll treat yourselves and bond over shared experiences that'll stay with you long after the plates are cleared away. Cheers to good times, great food, and even better friends!
Final Thoughts
As you toast to the end of your single days, imagine the laughter and memories created during an unforgettable Mississippi bachelor party.
Whether it's exploring the vibrant nightlife of Jackson or basking in the sun along the Gulf Coast, there's no shortage of excitement waiting for you and your crew.
So gather your best mates, pack your bags, and get ready to embark on an epic adventure that'll leave a lasting impression on all involved.
Mississippi's calling – are you ready to answer?