Welcome to the heartland of America, Welcome to Nebraska!
This under-the-radar state, steeped in rich history, natural wonders, and a remarkable culinary and brewery scene, offers an extraordinary playground for your bachelor party festivities.
Renowned for its Cornhusker hospitality, Nebraska invites you to kick off your pre-wedding celebrations with experiences that traverse the spectrum from adrenaline-pumping outdoor adventures to refined urban exploration.
Think spirited football games, immersive hunting or fishing trips, tasting tours at thriving craft breweries, golfing weekends, and thrilling motorsports.
Regardless of whether you're an avid outdoorsman, a sports fanatic, a craft beer enthusiast, or someone who loves a good old city nightlife, Nebraska has something exciting to offer.
Ready to embark on this journey?
Slip on your party shoes, gather your squad, and let's delve into the diverse, entertaining, and unexpected world of bachelor party planning in Nebraska.
With this guide in hand, you're about to orchestrate a bachelor party that will be the benchmark for all future celebrations. 
1. Omaha's Vibrant Nightlife Scene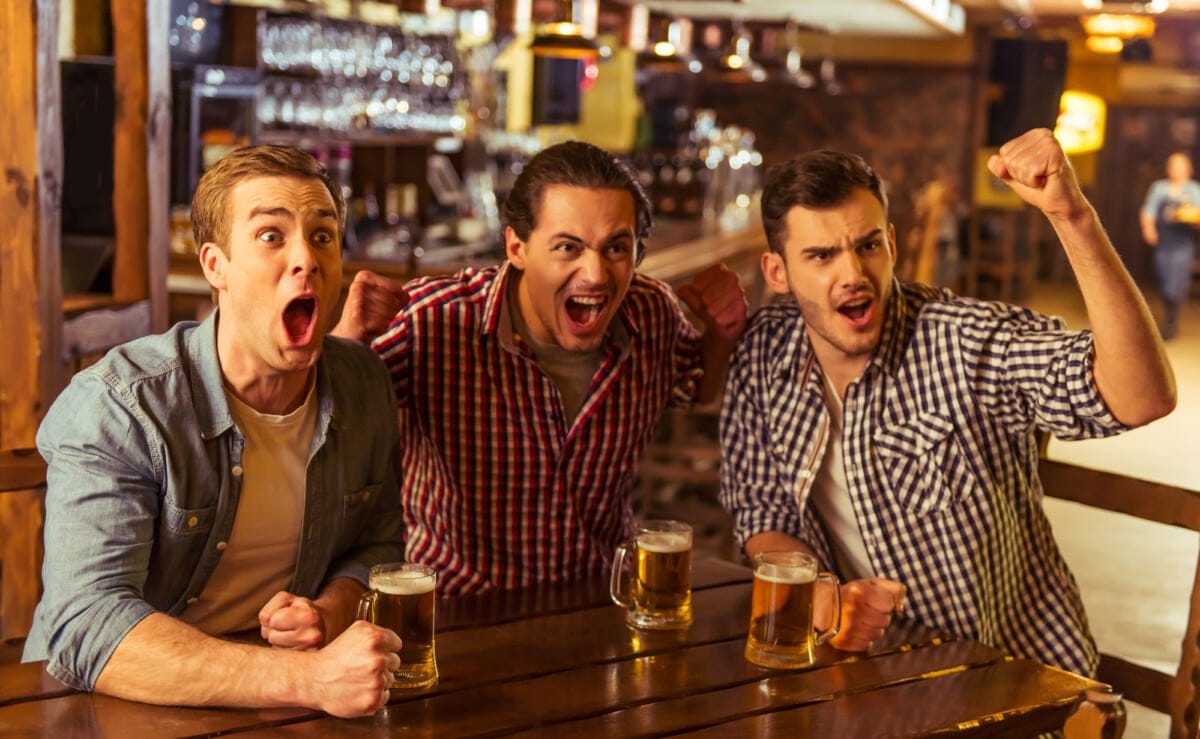 You'll find Omaha's nightlife scene buzzing with excitement, perfect for a night out with the guys.
As you explore the city, you'll come across numerous Omaha breweries that offer a tantalizing selection of craft beers to suit every taste.
Make sure to check out spots like Brickway Brewery & Distillery or Infusion Brewing Company, where you can sample unique brews and maybe even catch a brewery tour.
And if your crew is into live music, Omaha has got you covered – from intimate venues like The Waiting Room Lounge and Slowdown to larger ones such as CHI Health Center, there's always a show happening that'll get your feet tapping.
In addition to its thriving beer and music scenes, Omaha offers plenty of other entertainment options for your bachelor party.
Try your luck at one of the local casinos or hit up an upscale lounge for some expertly crafted cocktails.
And when it comes time to refuel after all that dancing and drinking, indulge in some delicious late-night eats at popular spots like Block 16 or La Buvette Wine & Grocery.
Whatever vibe you're seeking for your Nebraska bachelor party adventure, rest assured that Omaha's vibrant nightlife will make everyone feel right at home and create lasting memories together with your closest friends.
2. Outdoor Adventure on the Platte River
Don't worry about being landlocked, an outdoor adventure on the Platte River offers thrilling water activities and picturesque scenery for a memorable celebration.
Gather your closest friends and embark on a journey filled with Platte River camping, wildlife encounters, and bonding experiences that'll strengthen your camaraderie.
Whether you prefer to float leisurely down the river, paddle through rapids in kayaks or canoes, or try your hand at fishing for local species like catfish and walleye – there's something for everyone to enjoy.
As you navigate the winding currents of Nebraska's famous waterway, be prepared to have your breath taken away by stunning landscapes dotted with lush forests and rolling hills.
Set up camp along its banks under starry skies as you share stories around roaring campfires.
Keep an eye out for native wildlife such as deer, beavers, herons, and even eagles during your journey.
Your bachelor party will become more than just a wild night out; it will transform into an unforgettable experience where you forge lasting connections with both nature and each other amid this incredible backdrop.
a. Sports and Recreation
Get ready to unleash your competitive spirit and create unforgettable memories as you dive into a world of sports and recreation for the ultimate guys' getaway.
Nebraska offers plenty of thrilling activities that will have you bonding with your buddies, laughing, and competing in no time.
From golfing getaways at stunning courses to intense paintball competitions that test your teamwork and strategy, there's something for every sports enthusiast in your group.
Tee off on one of Nebraska's many pristine golf courses for a day filled with camaraderie, competition, and breathtaking views.
With numerous top-rated courses scattered throughout the state, each offering unique challenges and beautiful landscapes, it's easy to find the perfect spot for your golfing getaway.
If you're looking to amp up the adrenaline even more, gather your crew for an epic paintball battle at one of Nebraska's premier paintball parks.
Work together as a team or go head-to-head in a high-stakes match that will leave everyone talking about their victories (and maybe some friendly rivalries) long after the bachelor party weekend has come to an end.
b. Road Trip Through Scenic Nebraska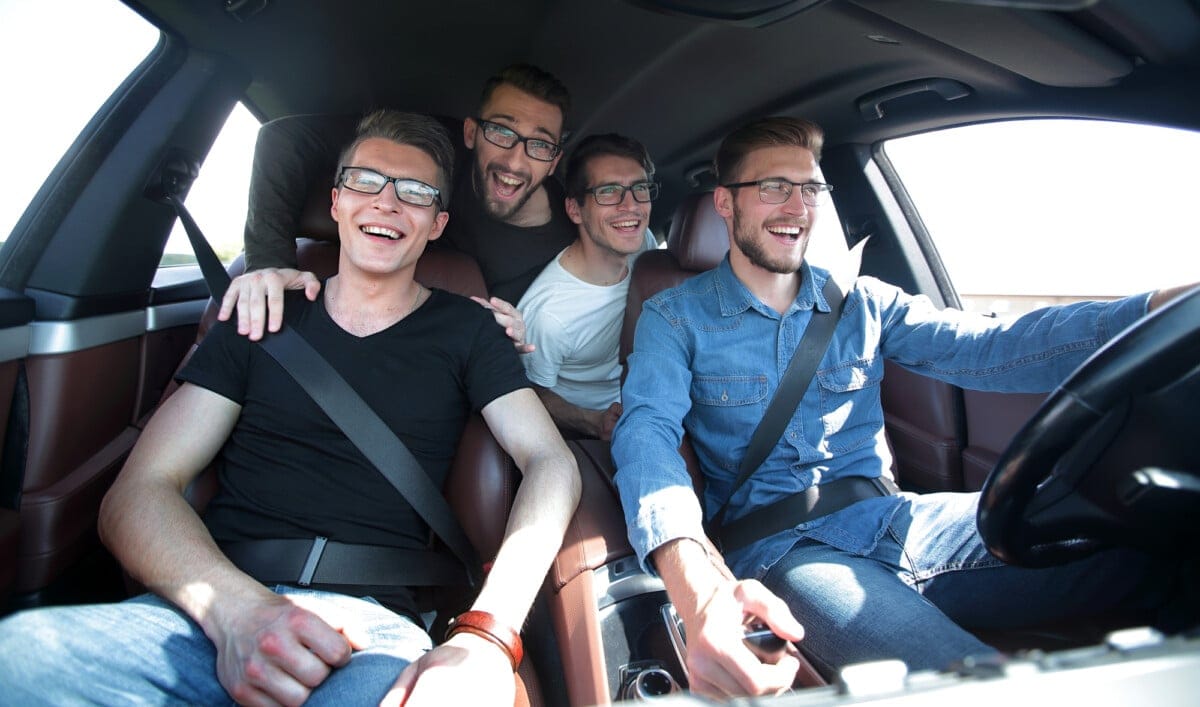 Embark on an unforgettable road trip through scenic Nebraska where the Sandhills Journey Scenic Byway awaits to captivate your senses and lead you to unique small towns full of charm and history.
As you traverse this picturesque route, you'll be immersed in a world of natural beauty and local culture that'll leave you yearning for more.
Get ready to create lasting memories as we explore the hidden gems tucked away in Nebraska's enchanting landscape.
c. Sandhills Journey Scenic Byway
Experience the breathtaking beauty of Sandhills Journey Scenic Byway, where rolling hills and endless skies create a canvas for unforgettable memories.
As you drive along this picturesque route, you'll be immersed in the sights and sounds of Nebraska's natural wonders.
The route is home to an abundance of Sandhills wildlife such as pronghorn antelope, white-tailed deer, and countless species of birds.
Take time to learn about the rich Native history that has shaped this land for thousands of years.
The Sandhills Journey Scenic Byway stretches over 272 miles from Grand Island to Alliance, offering plenty of opportunities for adventure and exploration.
Check out unique attractions like the Happy Jack Chalk Mine or stop by one of several museums dedicated to preserving local culture and history.
Take a step back in time with a visit to Ashfall Fossil Beds State Historical Park where ancient fossils tell stories from millions of years ago.
Don't forget your camera – there are countless spots along the route perfect for capturing stunning photos that will remind you forever why Nebraska's landscape is truly something special.
So gather your friends and hit the road on a bachelor party journey through scenic Nebraska that combines breathtaking nature with a fascinating history – it's an experience none of you will ever forget!
3. Visit Unique Small Towns
After exploring the breathtaking landscapes of the Sandhills Journey Scenic Byway, it's time to immerse yourself in the charm of Nebraska's unique small towns.
These hidden gems offer a perfect setting for your bachelor party adventure, allowing you and your buddies to experience a different side of Nebraska that you wouldn't find in big cities.
So pack up your bags and get ready to discover rural breweries, historic landmarks, and more while creating unforgettable memories with your closest friends.
Rural Breweries: What better way to bond with your pals than by embarking on a craft beer tour through some of Nebraska's finest rural breweries? Sample local brews at Kinkaider Brewing Company in Broken Bow or Loop Brewing Company in McCook. You'll not only enjoy delicious beer but also appreciate the warm, friendly atmosphere each brewery has to offer.
Historic Landmarks: Add an educational element to your bachelor party by visiting historic landmarks like Fort Hartsuff State Historical Park or Ash Hollow State Historical Park. Wander through preserved military buildings and learn about life on the frontier while soaking up beautiful views of Nebraska's countryside.
Small Town Charm: Unwind after a day of exploration by spending an evening wandering around picturesque small towns such as Valentine or Red Cloud. Enjoy good food at local eateries, browse unique shops featuring handmade crafts, and take part in community events that will make you feel like true Nebraskan.
By taking this off-the-beaten-path approach for your bachelor party celebration, you'll not only create lasting memories with those who matter most but also gain a sense of belonging as you become immersed in these tight-knit communities throughout Nebraska's heartland.
So go ahead – embrace the unexpected, and embark on an unforgettable journey through Nebraska's small towns!
4. Culinary Experiences and Local Cuisine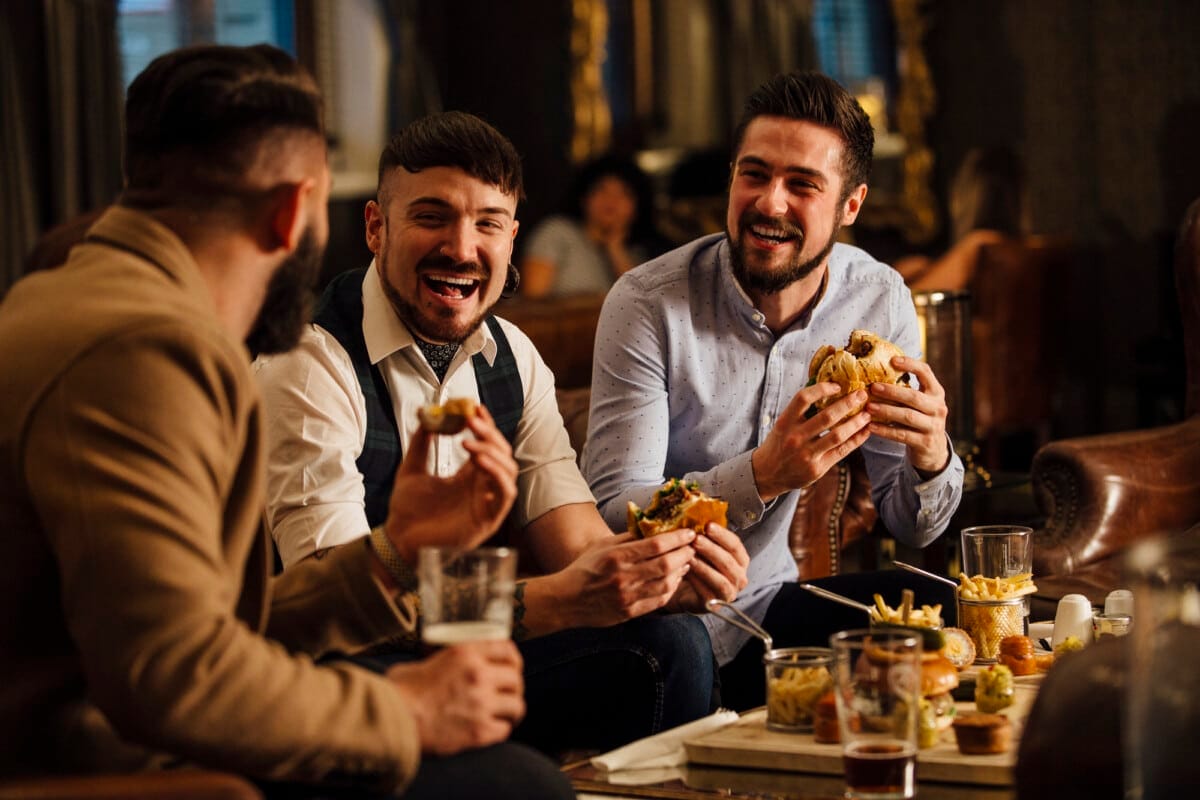 Indulge in mouthwatering local flavors and unforgettable culinary adventures that'll leave you craving more!
Nebraska is well-known for its juicy steaks, and no bachelor party would be complete without a visit to one of the state's legendary steakhouses.
Gather your friends around a table at The Drover in Omaha or Misty's Steakhouse & Brewery in Lincoln, where you can savor perfectly cooked prime rib or tender filet mignon.
While you're at it, why not hop on a craft brewery tour?
Omaha's Brickway Brewery & Distillery or the award-winning Zipline Brewing Co. in Lincoln offer unique beer tastings and behind-the-scenes glimpses of how their brews are made.
As you explore Nebraska's culinary scene, make sure to sample some regional favorites like the famous Runza sandwich—a warm, yeasty pocket filled with ground beef, cabbage, onions, and spices—or delight in a bowl of chili piled high with cinnamon rolls on the side (trust us on this one).
Venture off the beaten path to discover hidden gems like Ole's Big Game Steakhouse in Paxton, where you'll dine surrounded by an eccentric collection of taxidermy from around the world.
As your taste buds embark on this Nebraskan journey together with your closest friends, know that these shared experiences will create lasting memories and solidify lifelong bonds during your ultimate bachelor party weekend.
Final Thoughts
So, you thought Nebraska couldn't offer an unforgettable bachelor party experience? Well, think again!
With Omaha's vibrant nightlife, thrilling outdoor adventures, and fantastic culinary experiences, you'll be wondering why you ever doubted Cornhusker State in the first place.
Now go on, gather your buddies, and buckle up for a wild ride through scenic Nebraska.
You'll have such an incredible time that "boring" will never cross your mind when talking about this state again.