Gentlemen, it's time to gather the squad and prepare for a once-in-a-lifetime adventure!
Welcome to our comprehensive guide to the most extraordinary bachelor party ideas in the vibrant and versatile state of Nevada. 
Known for its captivating deserts, towering mountain ranges, and of course, the pulsating heartbeat that is Las Vegas, Nevada has established itself as the ultimate destination for a memorable pre-wedding celebration.
From the neon lights and high-stakes excitement of the casino strip, to the adrenaline-pumping outdoor pursuits in the rugged wilderness, and the state-of-the-art golf courses set against striking scenic backdrops, Nevada's offerings are as diverse as they are thrilling.
Whether you're a high-roller, nature enthusiast, sports aficionado, or a foodie in search of the finest cuisines, you're in the right place.
Ready to map out the ultimate send-off into married life?
Fasten your seatbelts and charge your glasses; we're about to journey through the varied, vibrant, and exhilarating world of Nevada bachelor party possibilities.
Let's roll, gentlemen—your epic adventure awaits!
1. Las Vegas Extravaganza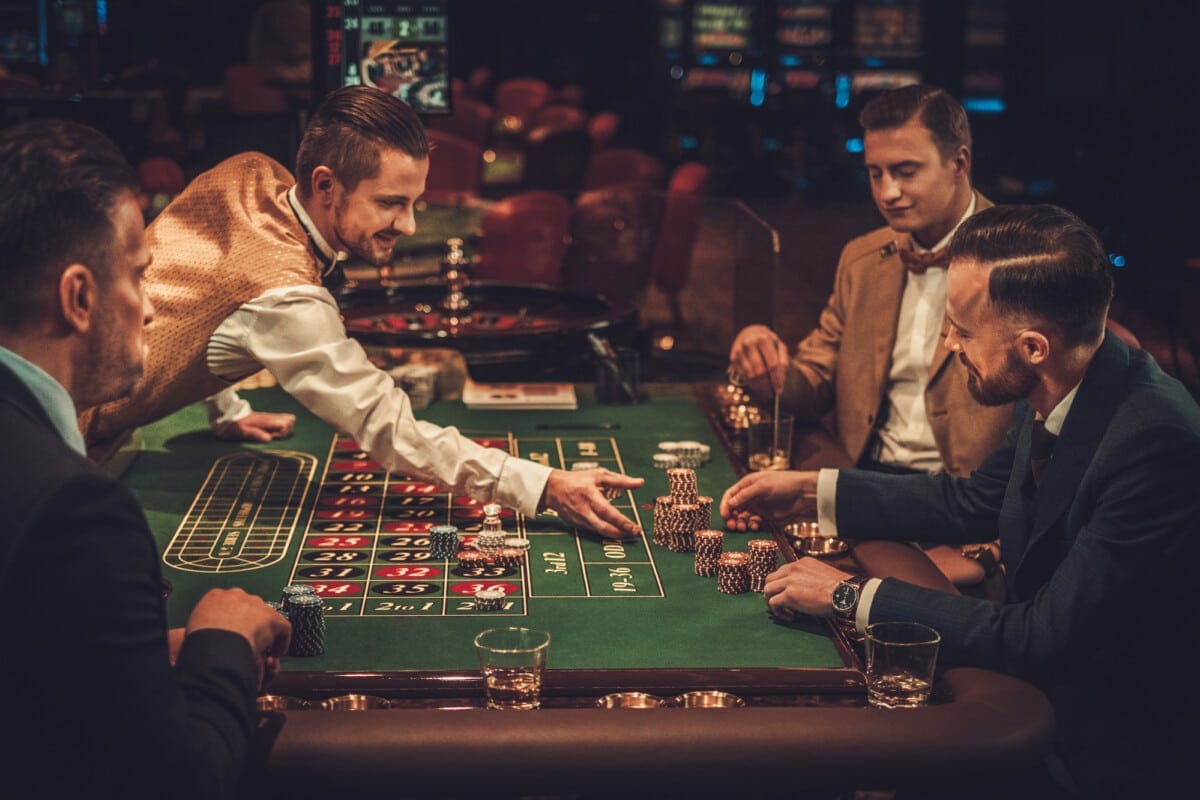 In the heart of Sin City, you'll discover an endless array of electrifying experiences perfect for your unforgettable celebration.
No bachelor party in Nevada would be complete without a visit to Las Vegas, where you can try your luck at one of the many Vegas casinos while sipping on complimentary drinks.
Gather the guys and hit up famous spots like the Bellagio, Caesars Palace, or MGM Grand to create memories that will last a lifetime.
Along with gambling, immerse yourself in iconic shows featuring world-class talent ranging from Cirque du Soleil to Penn & Teller – there's truly something for everyone.
As night falls over The Strip, brace yourself for an evening full of excitement and entertainment as you explore some of the city's best bars and clubs.
Dance the night away at Hakkasan or XS Nightclub surrounded by fellow revelers who are all seeking that same sense of camaraderie and belonging.
If a more laid-back vibe is what you're after, check out Downtown Container Park for open-air lounges and live music, or head over to Fremont Street Experience to witness awe-inspiring light shows overhead while enjoying street performers below.
No matter how you choose to spend your time in this vibrant city, it won't be long before you understand why Las Vegas has become synonymous with 'bachelor party paradise.'
2. Reno Adventure
You'll find plenty of thrilling adventures to embark on during your Reno getaway, making it the perfect destination for an unforgettable celebration.
Not only is this city known as 'the biggest little city in the world,' but it also boasts a variety of exciting activities, both indoors and outdoors, that cater to all tastes and preferences.
With its vibrant Reno nightlife scene, adrenaline-pumping outdoor excursions, and lively casino hopping opportunities, there's something for everyone in your bachelor party crew.
Reno Nightlife: Experience some of the best bars and clubs in town by taking part in a guided pub crawl or simply explore the bustling downtown area on your own. Either way, you're sure to make lasting memories with your closest friends.
Casino Hopping: Test your luck at some of Reno's iconic casinos like Silver Legacy Resort Casino or Eldorado Resort Casino. Whether you're into poker, blackjack or just trying out those slot machines – there's always excitement in store!
Outdoor Excursions: If you prefer more active pursuits for your bachelor party celebration, consider white-water rafting down the Truckee River or hitting the nearby ski slopes during winter months for an exhilarating day trip.
As you can see, Reno offers an incredible range of experiences that will allow you and your buddies to create an extraordinary bachelor party adventure that none of you will ever forget.
So go ahead – book those flights and start planning a memorable weekend full of fun and camaraderie in Nevada's second-largest city!
3. Lake Tahoe Getaway
For a more refined and scenic celebration, consider whisking your pals away to the breathtaking beauty of Lake Tahoe.
This natural wonder offers endless opportunities for outdoor adventures, relaxation, and bonding with your closest friends.
Start by booking one of the many available Tahoe boat cruises that will allow you and your crew to explore the crystal-clear waters while sipping on cold beverages and soaking in stunning mountain vistas.
Afterward, gear up for some adrenaline-pumping mountain biking on world-class trails that cater to all skill levels – from beginner-friendly paths meandering through lush forests to challenging terrain that will test even the most experienced riders.
During your Lake Tahoe getaway, don't forget to take advantage of the vibrant nightlife scene surrounding the lake's shores.
With an array of lively bars, clubs, and casinos at your fingertips, there's no shortage of entertainment options for keeping the party going long into the night.
As you create unforgettable memories with your best buds in this picturesque paradise, you'll undoubtedly feel a sense of camaraderie and belonging that only a truly epic bachelor party can provide.
So go ahead – embrace Nevada's wild side as you celebrate one last hurrah before tying the knot in style amidst Lake Tahoe's awe-inspiring landscape.
4. Adrenaline-Pumping Experiences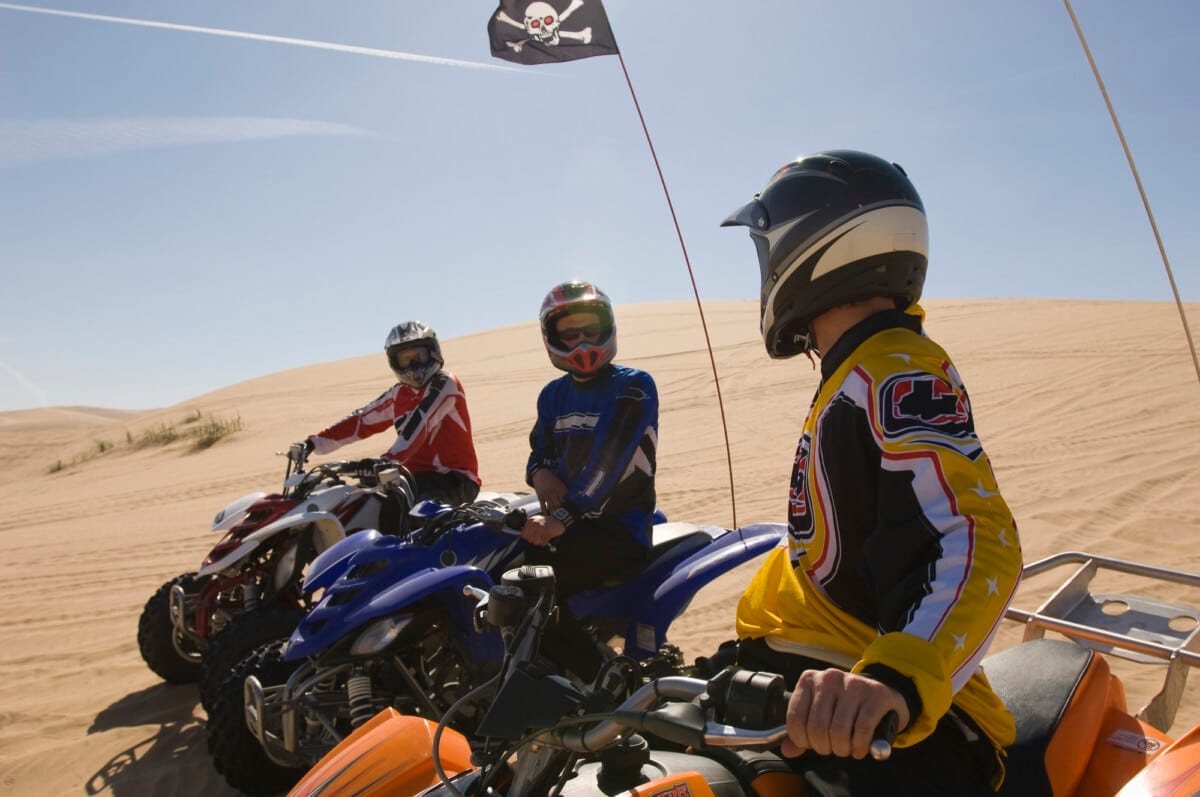 Ready to amp up the excitement for your crew's unforgettable celebration?
Nevada is home to some adrenaline-pumping experiences that'll make your bachelor party legendary.
From desert ATV rides to skydiving thrills, there's no shortage of heart-stopping adventures in this wild and exhilarating state.
Gather your friends, strap on your helmets, and prepare for a high-octane weekend that'll leave you buzzing long after you've returned home.
Desert ATV rides offer an unparalleled opportunity to explore Nevada's stunning landscapes while kicking up some serious dust.
Traverse rugged terrain, race through dry river beds, and take in jaw-dropping views as you bond with your buddies over this thrilling experience.
If heights are more your thing, nothing beats the thrill of skydiving over the spectacular Nevada landscape.
Take the plunge with experienced instructors who'll guide you through tandem jumps or even solo excursions if you're feeling extra brave.
Whether it's tearing through the desert or soaring above it all, these adrenaline-fueled activities will create memories that last a lifetime and solidify your crew's bond like never before.
5. Unwind at Luxury Spas and Resorts
Who says pampering and relaxation can't be part of a 'manly' celebration?
Nevada offers some of the best luxury spas and resorts, providing an opportunity to unwind and rejuvenate before your big day.
Don't be shy about indulging in pampering packages or holistic healing experiences – after all, you deserve it!
Qua Baths & Spa at Caesars Palace: This Roman-inspired spa offers unique treatments such as the Nobu Zen massage, incorporating techniques from Reiki, Shiatsu, Thai stretches, and more. The spa also features Arctic Ice Room where you can experience falling snow while relaxing on heated benches.
Spa Atlantis at Atlantis Casino Resort: Voted one of the Top 100 Spas in America by Spafinder.com readers, Spa Atlantis features Rasul Ceremonial Chambers for an exotic mud experience. They also offer several men's grooming services like executive facials specifically designed for male skin.
Canyon Ranch SpaClub at The Venetian: Get ready for an ultimate retreat with over 134,000 square feet of space dedicated to well-being activities! You can enjoy massages with hot stones or bamboo sticks, or even participate in group fitness classes like yoga or indoor cycling.
Don't hesitate to treat yourself and your friends to a memorable bachelor party that combines excitement with relaxation.
Nevada's luxurious spas will leave you feeling refreshed and ready for the next chapter in your life journey!
6. Play Golf at World-Class Courses
If you're a fan of hitting the greens, Nevada's got some world-class golf courses that are perfect for your celebration.
From lush landscapes designed by legendary architects to challenging terrains that host prestigious golfing tournaments, these courses offer unforgettable experiences and opportunities for swing improvements.
So, gather your groomsmen and tee off in style at one of Nevada's premier golf destinations.
With these incredible options, you'll have no shortage of memorable moments during your bachelor party in Nevada.
Whether you're seeking friendly competition or just looking to unwind with your buddies before the big day, playing at one of these world-class courses will leave you feeling like a true part of an elite club – because nothing says belonging quite like bonding over birdies and bogeys on immaculate fairways under Nevada's endless blue skies.
7. Take a Scenic Helicopter Tour of the Region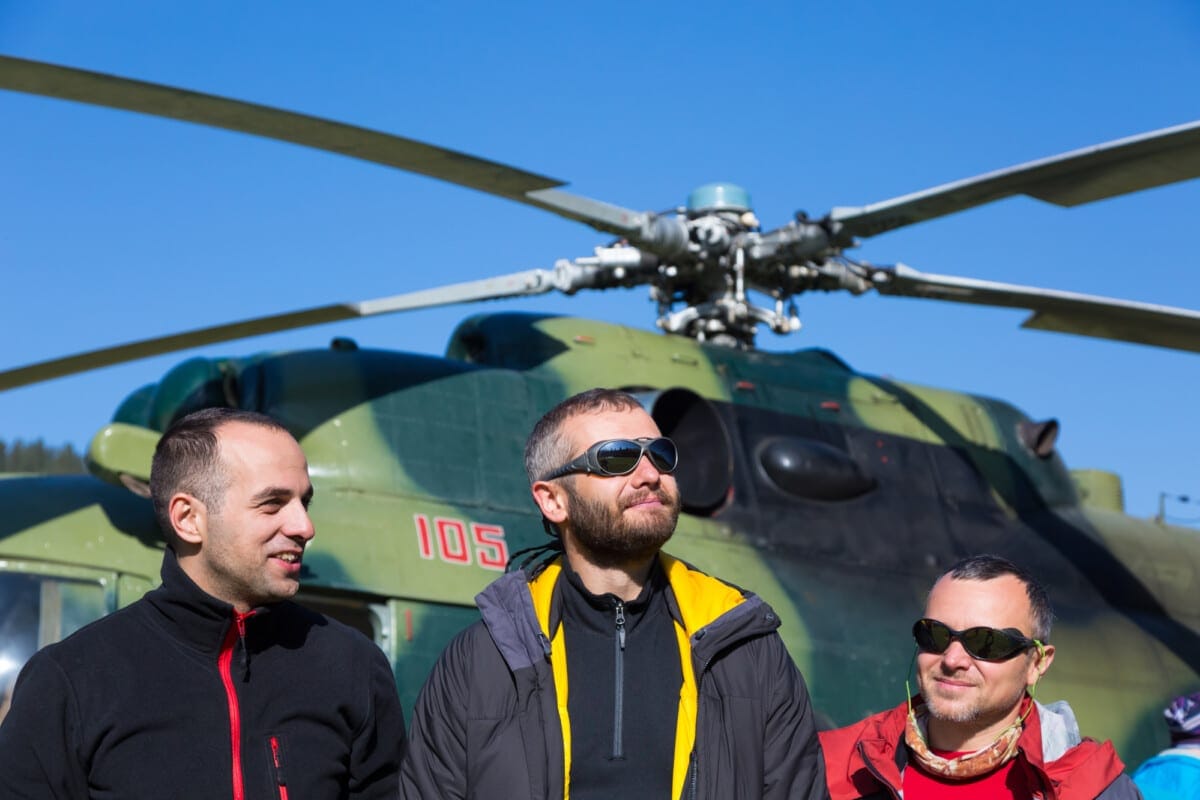 After hitting the greens at some of Nevada's world-class golf courses, elevate your bachelor party experience to new heights with a scenic helicopter tour of the region.
There's nothing quite like witnessing the breathtaking beauty of Nevada from above, creating unforgettable memories with your closest friends as you embark on this thrilling adventure together.
Prepare for an aerial journey that showcases the diverse landscapes and iconic landmarks of Nevada as you soar above stunning desert vistas and marvel at its unique geological formations.
Your helicopter tour can include:
Desert exploration:
Fly over captivating sand dunes, mysterious dry lake beds, and rugged mountain ranges.
Witness the vibrant colors and dramatic shadows cast by the setting sun on this otherworldly terrain.
Helicopter picnics:
Land in a remote location for a one-of-a-kind dining experience amidst nature's splendor.
Toast to your upcoming nuptials with champagne and gourmet treats as you take in panoramic views of your striking surroundings.
Not only will you satisfy your inner adrenaline junkie, but you'll also bond with your buddies as you share this once-in-a-lifetime experience.
So buckle up, sit back, and enjoy the ride as you explore Nevada's awe-inspiring landscape from high above during your unforgettable bachelor party.
Final Thoughts
So, you've explored the glitz and glam of Las Vegas, braved the daring adventures in Reno, and basked in the serene beauty of Lake Tahoe.
It's clear Nevada offers a treasure trove of bachelor party ideas perfect for creating unforgettable memories with your best mates.
In the end, whether you're seeking adrenaline-pumping thrills or laid-back retreats, there's no better place to celebrate your last hurrah before tying the knot.
Raise a toast to Nevada – where anything's possible!