Brace yourselves as we embark on a journey to plan the most unforgettable bachelor party in Garden State, New Jersey!
Often underestimated, New Jersey offers an impressive blend of bustling city life, relaxing shorelines, and scenic countryside, making it an unparalleled locale for your pre-wedding celebrations.
Between thrilling sporting events, high-energy nightlife, serene golf courses, craft breweries, an enticing beachfront, and the alluring backdrop of the Atlantic, New Jersey's versatility is about to add a sophisticated yet adventurous twist to your bachelor party plans.
Whether you're a fan of adrenaline-fueled activities, a lover of nature and relaxation, a food and drink connoisseur, or simply a city guy, there's something in New Jersey for every groom-to-be and his crew.
So, are you ready to deep dive into this pool of epic bachelor party ideas?
Dust off your best suit, call up your best buddies, and let's navigate the multifaceted, exhilarating, and occasionally surprising landscape of bachelor party planning in New Jersey.
Buckle up, gents – this is going to be a memorable journey!
1. Atlantic City Nightlife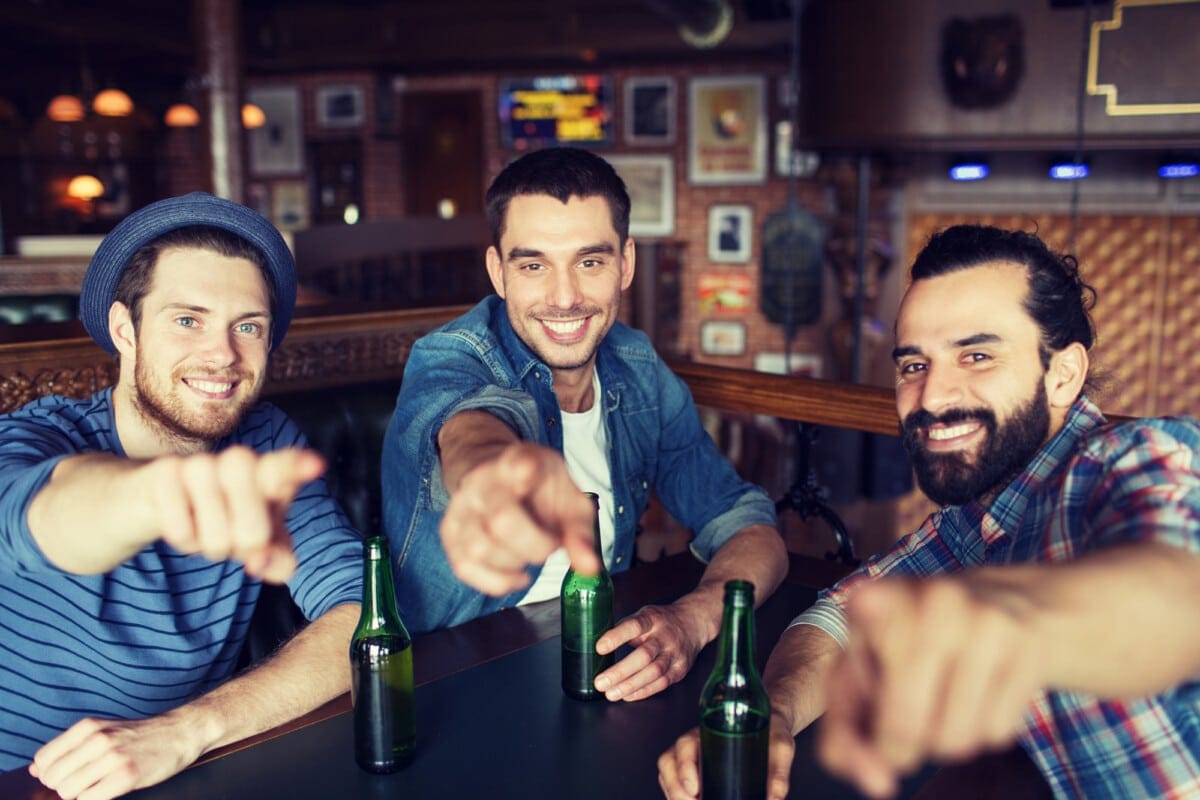 In Atlantic City, you'll find an exciting nightlife scene that's perfect for creating unforgettable memories with the guys.
Casino escapades and Boardwalk exploration await as you immerse yourself in the vibrant energy of this iconic destination.
Feel the adrenaline rush as you try your luck at the high-stakes poker tables or indulge in some friendly competition at the slot machines.
Get ready to toast to your buddy's last hurrah with hand-crafted cocktails at stylish lounges, or dance the night away at pulsating nightclubs featuring renowned DJs and live music.
Discover hidden gems along New Jersey's famous Boardwalk while enjoying stunning ocean views, mouth-watering eateries, and unique attractions.
Experience a sense of belonging as you bond with your crew over boardwalk games and carnival-style treats like funnel cakes and saltwater taffy.
And don't forget to cap off your extraordinary night by capturing group photos under the magical glow of neon lights, forever cementing these bachelor party memories into your collective history.
In Atlantic City, every moment is an opportunity for laughter, camaraderie, and one-of-a-kind experiences that will leave a lasting impression on everyone involved.
2. Brewery and Winery Tours
Looking for a unique and memorable bachelor party experience in New Jersey?
Discover the flavors of local craft beverages with tours at Cape May Brewing Company, Laurita Winery, and River Horse Brewing Company.
These top-notch establishments offer fascinating behind-the-scenes looks into the brewing and winemaking processes, all while you sample their delicious creations along the way.
a. Cape May Brewing Company
Indulge in some hoppy goodness at Cape May Brewing Company, where the brews flow and memories are made!
This popular brewery is nestled in the heart of New Jersey's historic seaside town of Cape May, making it an excellent destination for your bachelor party.
Savor hoppy flavors as you sip on their signature IPAs like Coastal Evacuation or Devil's Reach, while learning about the brewing process from knowledgeable staff during a guided tour.
Don't forget to try out some delicious beer pairings that will enhance your overall experience even more!
At Cape May Brewing Company, not only will you be surrounded by fellow beer enthusiasts but also by a sense of camaraderie and belonging.
The atmosphere is laid-back and welcoming – perfect for bonding with your buddies over a pint or two.
Whether you're playing a round of cornhole in their spacious outdoor area or cozying up near the fire pit while sampling seasonal brews, this place has something for everyone to enjoy.
So go ahead and raise a glass to friendship, good times, and unforgettable bachelor party experiences at this beloved Jersey Shore brewery!
b. Laurita Winery
Discover the elegance and charm of Laurita Winery, where you'll find yourself immersed in a world of fine wines and stunning vineyard views.
Located in the heart of New Jersey's picturesque wine country, this enchanting winery offers an extraordinary setting for your bachelor party.
As you and your friends explore the sprawling grounds, indulge in captivating vineyard games that will not only entertain but also bring everyone closer together.
Test your taste buds with wine-tasting challenges that will have you swirling, sniffing, and savoring some of the best wines New Jersey has to offer.
At Laurita Winery, every moment is designed to create a sense of belonging among friends as you embark on this unforgettable experience.
Wander through rows upon rows of luscious grapevines while learning about the art of winemaking from their knowledgeable staff.
Share laughter and stories around a cozy fire pit as the sun sets over rolling hills drenched in warm hues.
Dance to live music under twinkling stars with a glass of award-winning wine in hand – because at Laurita Winery, it's more than just a celebration; it's an unforgettable journey that brings people together through a love for great wine and camaraderie.
c. River Horse Brewing Company
After savoring the flavors of fine wine at Laurita Winery, it's time to hop on over to a different kind of tasting experience.
Get ready to quench your thirst for unique brews and discover the art of craft beer making at River Horse Brewing Company.
As you step into this exceptional brewery, prepare to immerse yourself in an exclusive brewery tour that will satiate your curiosity about craft beer production.
With each tantalizing sip during your craft beer tasting, you'll feel like a part of this tight-knit community that shares a passion for quality brews.
So gather up your bachelor crew and dive into this remarkable adventure where good times and great beers await!
3. Private Sightseeing Cruise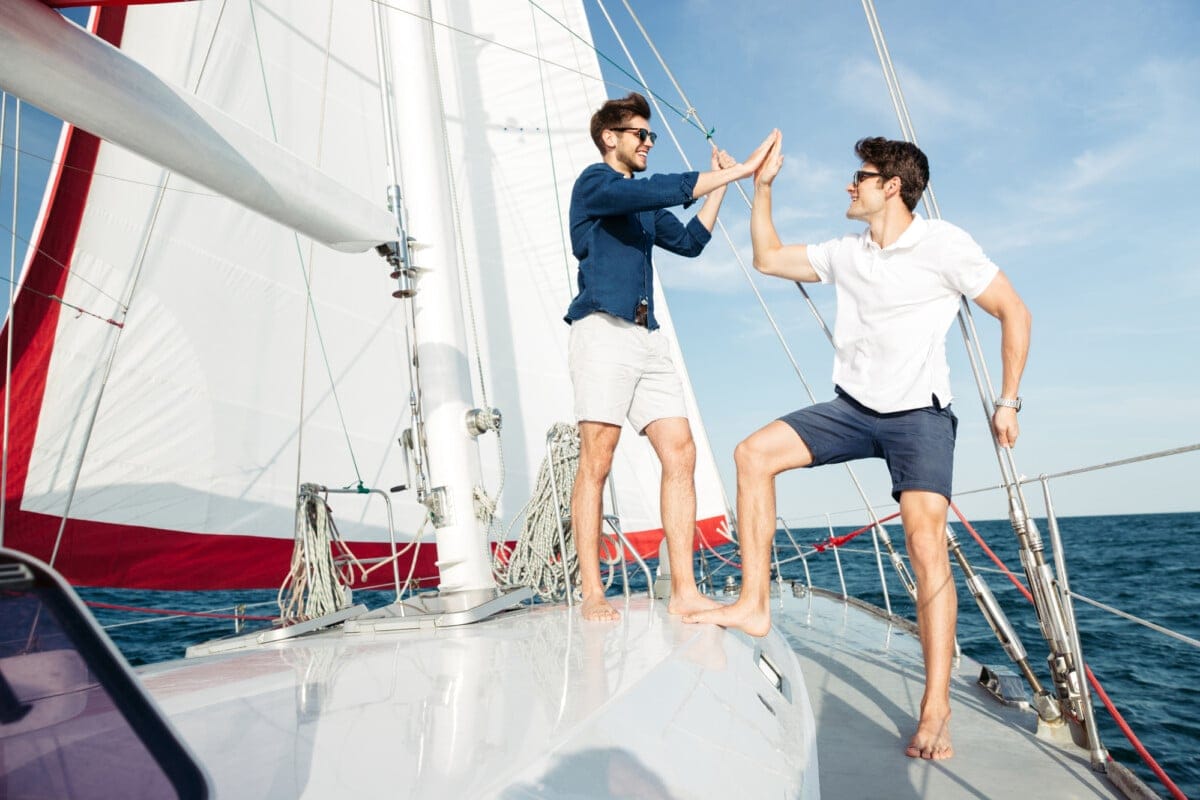 Set sail on a private sightseeing cruise that'll have you and your buddies soaking in the breathtaking views while celebrating a memorable night together.
As you glide along the picturesque New Jersey coastline, you'll be treated to an exclusive tour of private art galleries and historical landmarks, all from the comfort of your luxurious vessel.
Imagine sipping on fine wine or craft beer as you take in the stunning sights of quaint coastal towns, historic lighthouses, and impressive mansions – talk about a bachelor party like no other!
Your journey doesn't end there; enjoy some friendly competition with onboard games and activities tailored to your group's interests.
Whether it's trivia night for history buffs or poker for high rollers, our seasoned team will ensure everyone feels included and has an unforgettable experience.
So gather up your mates, grab those captain's hats, and prepare to embark on a one-of-a-kind adventure that unites old friends and new ones through shared experiences – because nothing brings people together quite like exploring the open waters of New Jersey aboard a private sightseeing cruise.
a. Luxury Yacht Charter
Imagine yourself aboard a luxury yacht charter, taking in the breathtaking views of New Jersey's coastline.
As day turns to night, indulge in a delectable sunset dinner cruise with your closest friends and family.
And for the avid anglers, embark on an exciting fishing excursion that promises unforgettable memories and thrilling catches.
4. Sunset Dinner Cruise
You'll love indulging in a sunset dinner cruise, where 75% of guests report feeling more connected with their friends while enjoying the scenic backdrop and delicious cuisine.
Imagine embarking on a magical Moonlit Cruise that transforms your bachelor party into a romantic getaway, creating memories you and your closest friends will cherish forever.
As the sun sets over the New Jersey skyline, you'll be captivated by the warm glow reflecting off the water, creating an inviting atmosphere for laughter and conversation.
As night falls and the stars begin to twinkle above, indulge in mouthwatering dishes prepared by skilled chefs while sipping on fine wines or craft cocktails.
The combination of excellent food, unmatched ambiance, and top-notch service creates an unforgettable experience that fosters a sense of belonging among all aboard.
You'll find yourself reminiscing about shared adventures with friends as you create new memories together during this enchanting sunset dinner cruise.
Don't miss out on this perfect opportunity to bond with your bachelor party crew before taking that next big step into married life!
5. Fishing Excursion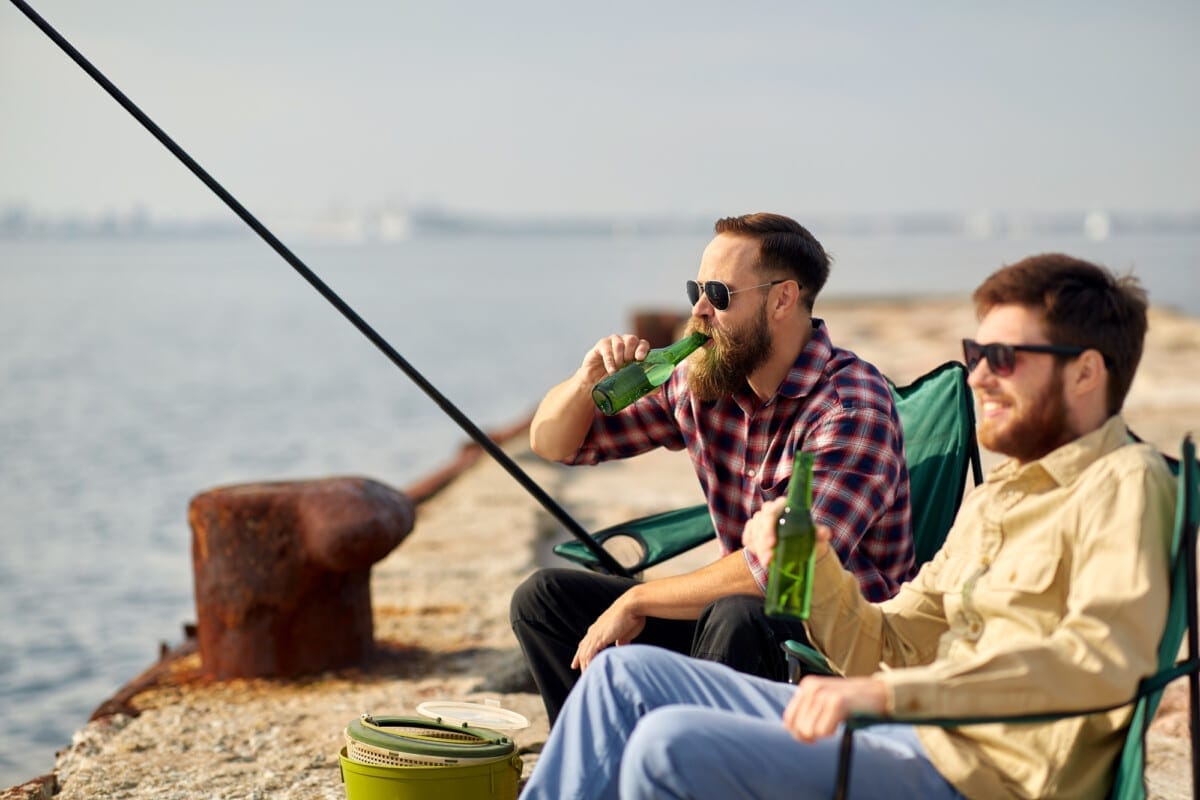 Embark on an exciting fishing excursion with your buddies, where you'll bond over the thrill of reeling in impressive catches while enjoying each other's company.
New Jersey offers a variety of deep-sea fishing opportunities that cater to both experienced anglers and beginners alike.
Charter boats are available for groups looking to spend a day out on the water, complete with knowledgeable captains who know all the best spots for hooking prize-worthy fish.
As you cast your lines into the depths of the Atlantic Ocean, enjoy friendly competition as you see who can reel in the biggest catch of the day.
Swap stories and share laughs as you navigate the open waters together, creating unforgettable memories amidst stunning coastal views.
With plenty of options to customize your fishing excursion – from targeting specific species like tuna or marlin to opting for half-day or full-day trips – this bachelor party activity is sure to leave everyone hooked on a great time!
Final Thoughts
So, it turns out you've got a bachelor party to plan in New Jersey, huh? Well, you're in luck!
With options like Atlantic City nightlife, outdoor adventures, beach day trips, brewery and winery tours, and luxury yacht charters – there's no shortage of incredible experiences awaiting your crew.
Now go on and get planning! Your buddy deserves the best send-off into married life.
Coincidentally (or not), New Jersey is just the place to create those unforgettable memories.
Cheers to a phenomenal bachelor party!