Get ready to take a wild ride through the epic landscapes of New Mexico, a state teeming with unforgettable adventures that are primed to deliver the bachelor party of a lifetime!
New Mexico, renowned as the Land of Enchantment, is ready to cast a spell on you with its unique blend of vibrant culture, extreme sports, stunning natural beauty, and stellar nightlife.
From heart-stopping hot air balloon rides over the Rio Grande Valley, and adrenaline-pumping white water rafting in the Taos Box, to immersive Native American cultural experiences, and sampling world-class craft beer in Albuquerque, New Mexico is a goldmine of unique bachelor party experiences.
Whether you're the thrill-seeking daredevil, the history buff, the foodie, or the chill-out king, we have something for everyone in this definitive guide.
So, dust off those party shoes, call up your closest comrades and brace yourselves for a wild adventure through the desert, mountains, and beyond.
I am about to unearth the rich and diverse spectrum of bachelor party activities in New Mexico.
Prepare for an exhilarating ride that will leave you with stories to recount for years to come!
1. Outdoor Adventure Activities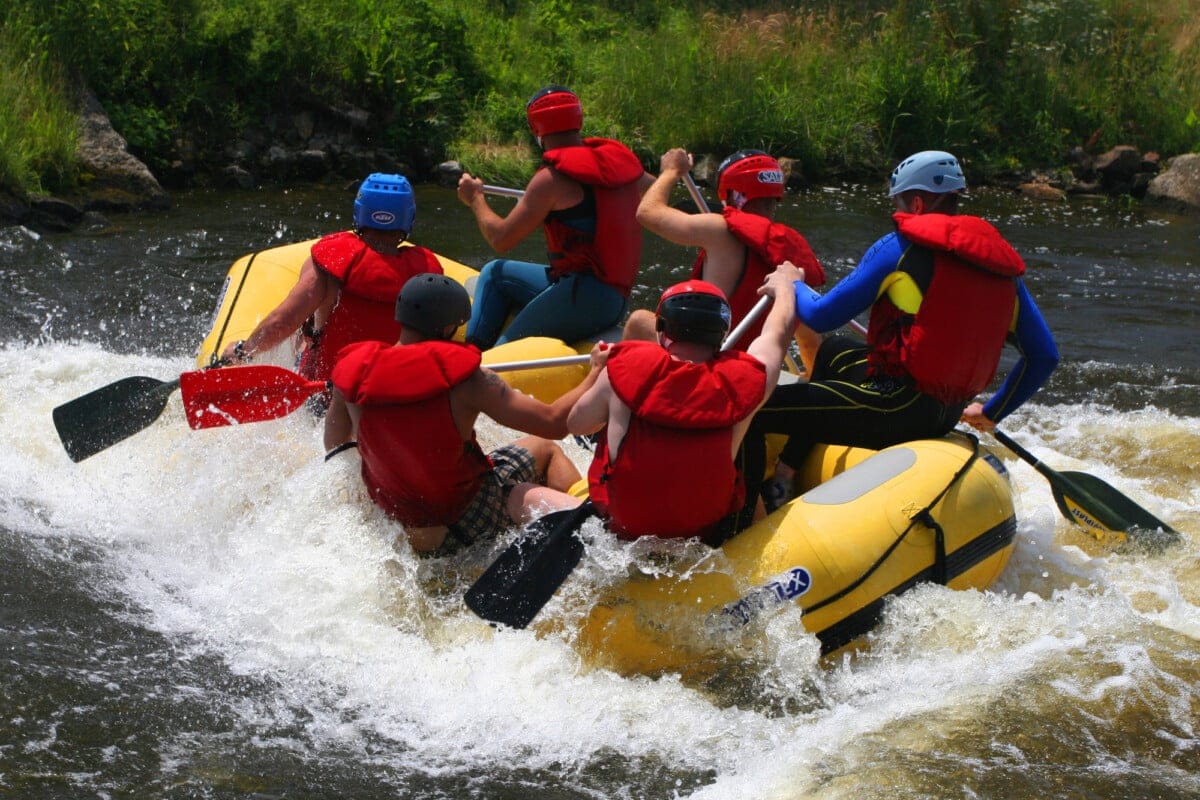 Ready for some thrilling outdoor adventures that'll make your getaway unforgettable?
New Mexico offers a wide variety of adrenaline-pumping activities, perfect for any bachelor party seeking excitement and camaraderie.
From rafting excursions down the Rio Grande to challenging mountain biking trails, you and your crew will have no shortage of opportunities to bond while experiencing the breathtaking beauty of this Southwestern gem.
One must-try activity is embarking on a white-water rafting adventure through the Taos Box, a scenic stretch along the Rio Grande filled with exhilarating rapids.
Not only will you get your heart racing, but you'll also immerse yourself in stunning landscapes that can only be found in New Mexico.
After drying off, hit the trails on an epic mountain biking excursion through Angel Fire or Glorieta.
These world-class trail systems offer everything from leisurely rides through picturesque forests to heart-stopping downhill descents that'll test even the most seasoned riders.
So gather your friends, embrace the thrill-seeking spirit, and forge lasting memories together in New Mexico's great outdoors!
2. Bar-hopping in Albuquerque
Hit the streets of Albuquerque like a thirsty camel, as you and your pals quench your thirst with some of the finest brews in town.
Embark on a bar-hopping adventure that takes you through Albuquerque breweries and historic pubs, where each stop feels like a discovery of hidden gems.
Whether it's sipping on craft beers at Marble Brewery or tasting local favorites at La Cumbre Brewing Company, you'll find plenty to satisfy your taste buds while enjoying the unique atmosphere that only New Mexico can provide.
As you meander through the vibrant streets lined with neon signs and adobe buildings, make sure to stop by Sister Bar for eclectic live music performances or Anodyne Pool Hall & Cocktails for some laid-back pool games coupled with top-notch libations.
Don't forget to pay a visit to Kellys Brew Pub, housed in an iconic Route 66 gas station turned brewery, perfect for capturing those unforgettable bachelor party memories.
With every toast and cheer shared amongst friends in these Albuquerque hotspots, you'll feel an undeniable sense of belonging – creating an experience that will forever bond you together as brothers-in-brew!
3. Catching a Live Music Show
You'll find there's no shortage of incredible live music to enjoy in Albuquerque, making it the perfect place for a night out with your crew.
The city comes alive with the sounds of various genres, from indie rock to country and everything in between.
Immerse yourselves in the vibrant local scene by attending live music festivals or catching small-scale local band performances at intimate venues.
As you explore this musical landscape together, you'll strengthen your bond and create lasting memories before your buddy takes that walk down the aisle.
To make the most of your bachelor party experience, start by researching some upcoming events during your trip dates.
Check out annual festivals like ¡Globalquerque!, a celebration of world music and culture held at the National Hispanic Cultural Center, or Summerfest series that showcase both national and local talents for free.
For an authentic New Mexico experience, head over to Launchpad or Sister Bar where you can catch up-and-coming local bands performing their hearts out while enjoying craft beers and unique cocktails.
By choosing to spend your night celebrating Albuquerque's rich musical heritage, you'll be sure to satisfy everyone's taste in tunes while feeling connected to the city's pulse and each other.
4. Trying Your Luck at a Casino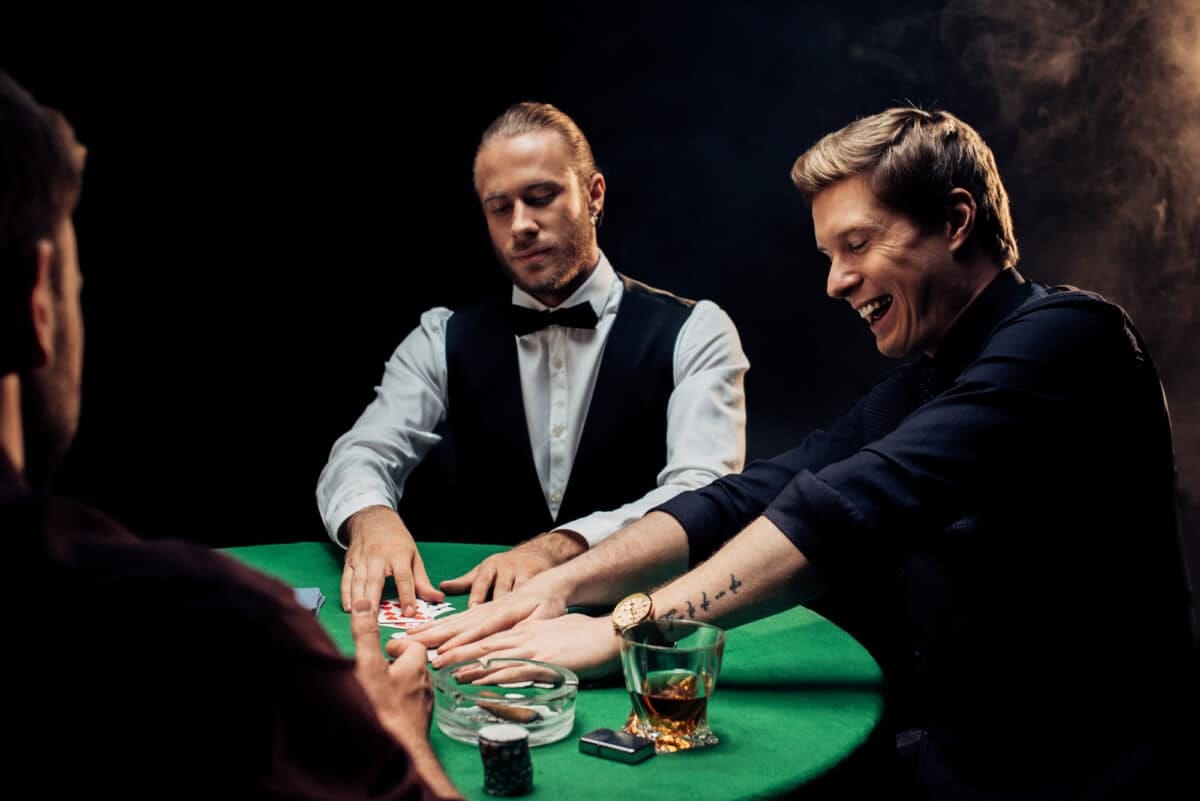 A night at a casino in Albuquerque is a perfect way to add some excitement and friendly competition to your pre-wedding festivities.
There's something for everyone in your crew with an array of gaming options like poker, blackjack, and more.
You'll have plenty of opportunities to test out those card-counting strategies and poker tournament tips you've been studying.
Here are some of the best casinos in the area:
Sandia Resort & Casino: This luxurious resort offers breathtaking mountain views and a world-class gaming experience. It's a favorite among locals with over 2,300 slot machines and numerous table games like blackjack, craps, roulette, and baccarat.
Isleta Resort & Casino: If you're looking for something more intimate but still packed with action, Isleta Resort & Casino is your go-to destination. Enjoy their modern poker room or try your luck at the slots while taking in live entertainment on weekends.
Route 66 Casino Hotel: Step back in time at Route 66 Casino Hotel where you can indulge in vintage Americana vibes while playing over 1,700 slot machines or trying your hand at their variety of table games.
Santa Ana Star Casino Hotel: Located just outside of Albuquerque in Bernalillo, Santa Ana Star offers both Vegas-style gaming action as well as unique promotions that make it worth the trip.
So gather up your best friends for a night filled with high stakes fun; who knows?
You might even walk away with some extra cash to put towards that honeymoon fund! And don't forget: always play responsibly – after all, this is about celebrating the groom's big day together!
5. Culinary Delights
Savor the mouthwatering flavors of the Southwest as you and your buddies embark on a tantalizing culinary journey across vibrant local eateries and world-class restaurants.
Explore New Mexico's gourmet food tour, uncovering unique dining spots that will leave your taste buds craving more.
From traditional green chile cheeseburgers to contemporary fusion cuisine, you'll find an amazing array of dishes to satisfy every palate in your crew.
Immerse yourselves in New Mexico's rich culinary heritage by visiting legendary establishments such as The Shed in Santa Fe or El Pinto Restaurant & Cantina in Albuquerque.
Taste authentic regional specialties like carne adovada, sopapillas, and blue corn enchiladas while sharing stories and laughter with your closest friends.
Don't forget to raise a glass of locally crafted beer or wine to toast the groom-to-be!
This delectable adventure is sure to create lasting memories for everyone involved, making it an unforgettable bachelor party experience that truly satisfies all senses.
6. Relaxation and Rejuvenation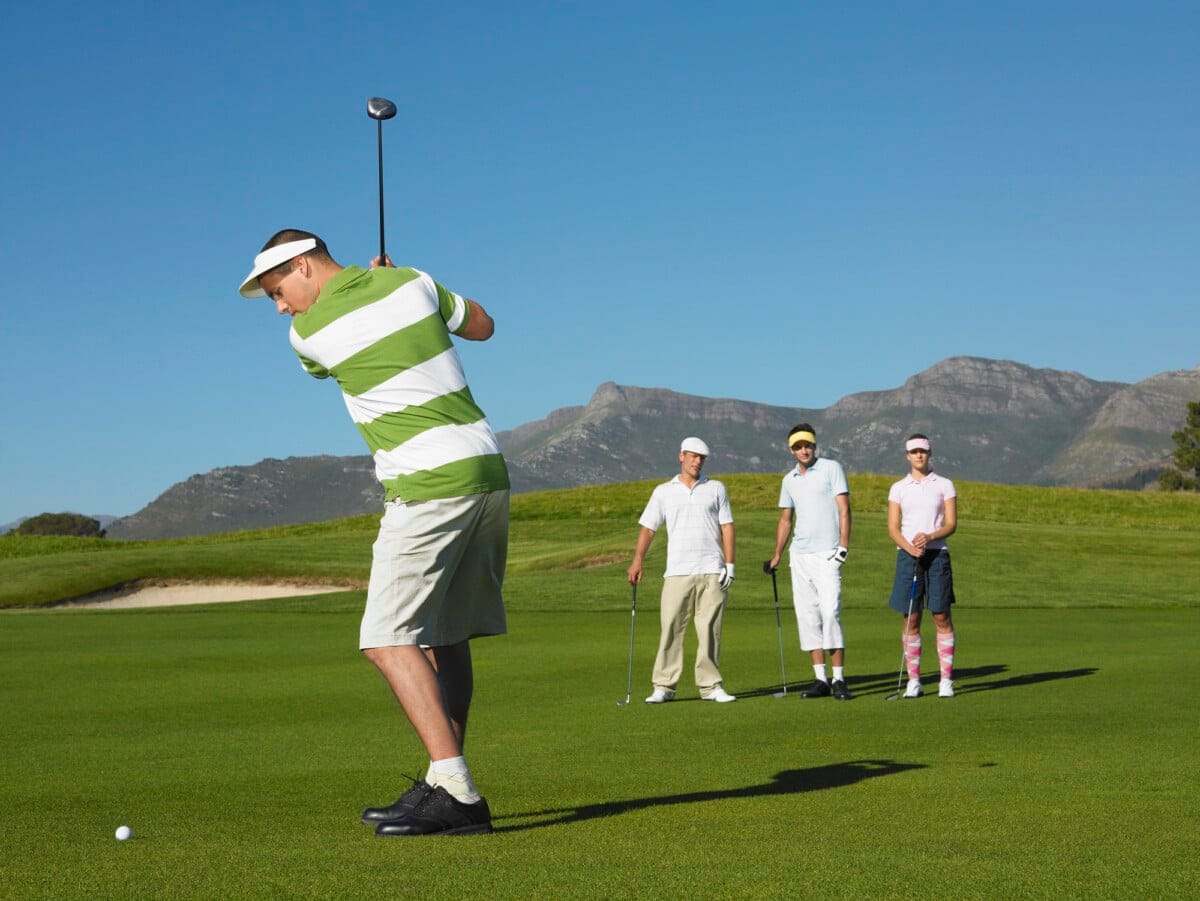 Ready to unwind and recharge before the big day?
New Mexico has you covered. You can hit the golf course, soak in a rejuvenating hot spring, or enjoy a luxurious spa day.
Trust us, these relaxation and rejuvenation experiences will make your bachelor party an unforgettable memory in the Land of Enchantment.
a. Hitting the Golf Course
You'll absolutely love teeing off at some of the finest golf courses in the Land of Enchantment!
New Mexico offers a variety of golfing challenges and scenic courses that will make your bachelor party truly memorable.
From the stunning mountain views at Paa-Ko Ridge Golf Club to the lush green fairways of Twin Warriors Golf Club, there's something for every golfer in your group.
As you swing through these breathtaking landscapes with your buddies, you'll be creating memories that will last a lifetime.
Don't forget to take advantage of New Mexico's unique cultural experiences while you're in town for your golf-themed bachelor party.
After a long day on the greens, indulge in some mouth-watering local cuisine or explore nearby art galleries and museums.
With its rich history and diverse attractions, New Mexico provides the perfect destination for an unforgettable golf getaway with your closest friends.
So gather up your crew, pack your clubs, and get ready to experience an epic bachelor party on some of America's most picturesque golf courses!
b. Soaking in a Hot Spring
Can't wait to unwind and relax with your best buds? Just imagine soaking in a natural hot spring, surrounded by scenic beauty and the soothing sounds of nature.
New Mexico is home to many unique springs, each offering their own mineral benefits and breathtaking views.
A bachelor party trip to one of these rejuvenating locations will not only provide the ultimate bonding experience but also leave you feeling refreshed and revitalized before the big day.
Start your adventure at Ojo Caliente Mineral Springs Resort & Spa, where you can indulge in luxurious private pools filled with healing waters rich in minerals like lithium, iron, soda, and arsenic – all known for their restorative properties.
Or head over to Jemez Springs for an authentic hot spring experience amidst lush forests and stunning rock formations.
Whichever location you choose, you'll be creating unforgettable memories as you connect with your closest friends while reaping the therapeutic benefits of New Mexico's natural wonders.
c. Enjoying a Spa Day
Who says guys can't enjoy a pampering spa day together?
New Mexico is home to a wide range of world-class spas offering an array of rejuvenating and relaxing treatments perfect for your bachelor party.
With the backdrop of enchanting landscapes, you and your groomsmen will feel a sense of belonging in this magical land as you indulge in some much-needed self-care.
From luxurious facials to muscle-melting massages, there's no shortage of spa treatments that cater to men's needs.
You might even consider getting adventurous with unique massage therapy options like hot stone or deep tissue.
As you prepare for the big day, take some time out with your closest friends to unwind and bond over a shared experience at one of New Mexico's premier spas.
Whether you're looking for a full day retreat complete with steam rooms, saunas, and plunge pools or just want to dip into an hour-long massage session, there's something for everyone in this Southwestern haven.
And remember – enjoying a spa day doesn't mean sacrificing any machismo; it just means acknowledging the importance of well-being and relaxation before embarking on married life!
So gather your crew, book those spa appointments, and get ready for an unforgettable experience that will leave all feeling refreshed and revitalized in true New Mexican style.
Final Thoughts
So, what's the ultimate bachelor party idea in New Mexico? You'll have to wait and see.
With so many options – outdoor adventures, cultural experiences, nightlife, culinary delights, and relaxation – it's hard to pick just one.
But we know this: whatever you choose will be unforgettable.
Get ready for an epic celebration that will leave everyone talking for years to come. The Land of Enchantment awaits!