Your best buddy is about to tie the knot, and it's your duty to throw him a bachelor party that will be forever etched in the annals of "epic".
We've got the blueprint for the ultimate celebration in the Tar Heel State, North Carolina. 
This state, known for its stunning landscapes, vibrant cities, and rich culture, offers a treasure trove of memorable experiences, perfect for an unforgettable bachelor party.
North Carolina's unique tapestry of scenic beaches, towering mountains, iconic sports events, craft beer havens, and high-octane adventures opens a world of bachelor party possibilities.
Picture this: deep-sea fishing off the Outer Banks, a day of golfing at Pinehurst, a high-stakes poker night in Charlotte, a barbecue crawl through Lexington, or a whitewater rafting adventure in the Smoky Mountains – and that's just the beginning.
Ready to dive into this ultimate guide?
Gather your crew, pull out the party props, and let's navigate the extraordinary, adrenaline-fueled, and truly unforgettable terrain of bachelor party planning in North Carolina.
Get your game faces on, gents – we're about to make some legendary memories!
1. Beach Getaway in the Outer Banks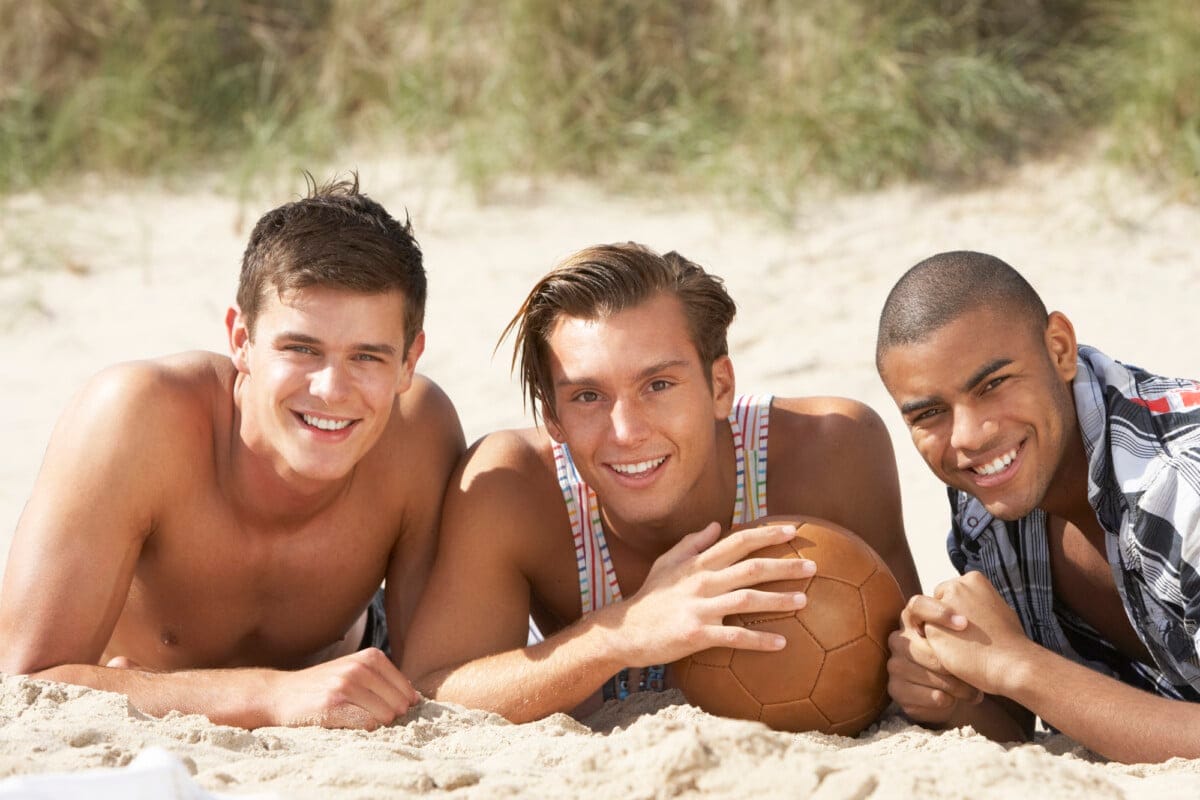 For an unforgettable beach escape, head to the Outer Banks, where you'll find pristine sands, thrilling water sports, and laid-back vibes perfect for your crew.
The stunning coastline offers endless options for adventure and relaxation – try your hand at ocean fishing or gather around a beach bonfire to toast the groom-to-be.
During the day, rent a boat, explore hidden coves, or take surfing lessons together as a bonding experience.
As evening falls, fire up the grill at your oceanfront rental for a legendary cookout before heading to local bars for well-deserved drinks.
The Outer Banks is about good times with great friends – don't miss out on this epic bachelor party destination!
2. Thrilling Adventure in Asheville
Imagine zipping through tree-lined mountain trails, conquering whitewater rapids, and bonding over craft brews in the vibrant city of Asheville.
This thrilling adventure will leave you and your buddies with unforgettable memories as you explore the great outdoors and immerse yourselves in the unique culture this North Carolina gem offers. 
Feel your adrenaline pumping during exhilarating ziplining escapades at Navitat or The Gorge.
Embark on a thrilling whitewater rafting journey down the French Broad River.
Get lost in nature with a challenging hike through Pisgah National Forest or Dupont State Forest.
Discover some of America's best craft beers at renowned Asheville breweries like Sierra Nevada or Wicked Weed Brewing.
Unwind with your crew while enjoying live music, tasty bites, and local art in the bustling downtown area.
With these activities beckoning you to join in on an epic Asheville experience, there's no doubt that you'll find true belonging amongst your closest friends as you celebrate this milestone together.
So gather your crew and gear up for an action-packed adventure that will go down in history as one of the best bachelor parties ever!
3. Golf Weekend in Pinehurst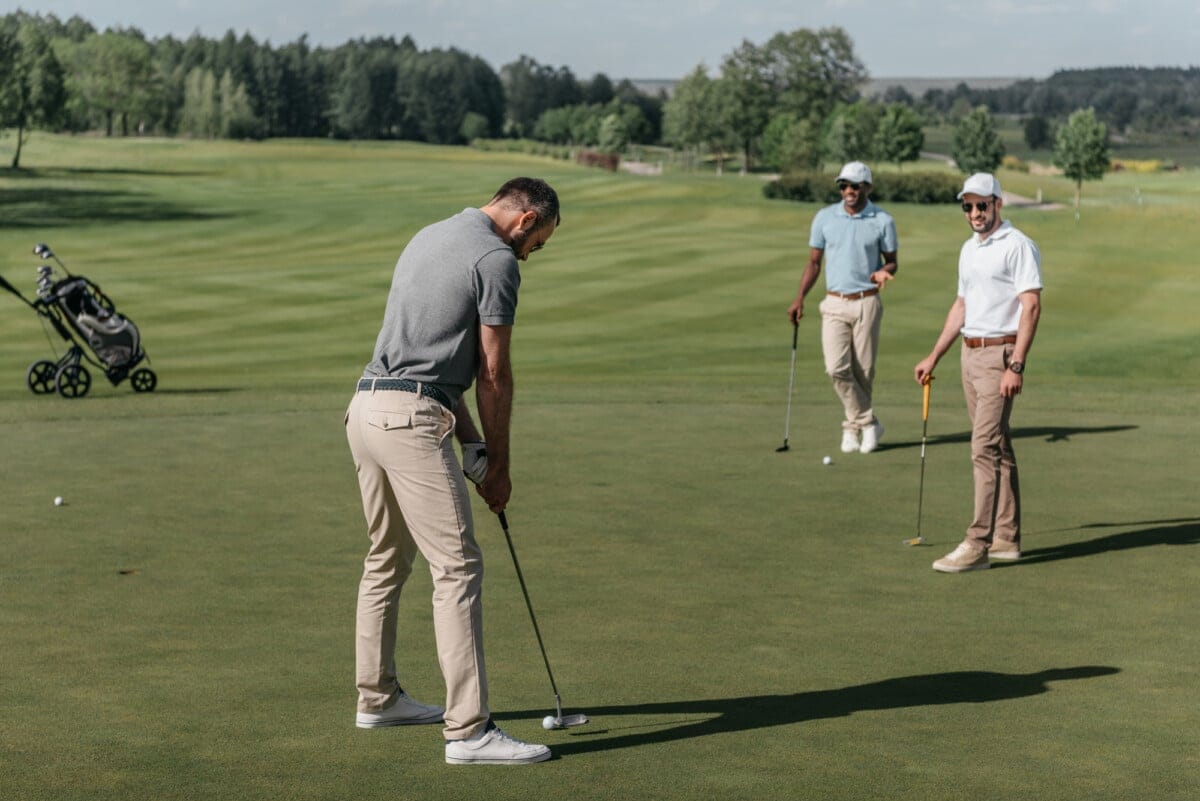 Imagine teeing off on world-class golf courses, unwinding in luxurious accommodations, and indulging in rejuvenating spa treatments in one incredible weekend at Pinehurst.
As you swing through this renowned destination, you'll uncover the perfect blend of leisure and excitement.
Don't miss your chance to experience an unforgettable golf weekend tailored just for you!
4. World-Class Golf Courses
Who wouldn't want to spend a weekend hitting the greens on some of the finest golf courses?
North Carolina offers an abundance of world-class golf courses that will satisfy your craving for a challenging round and provide exceptional clubhouse experiences and top-notch golf course cuisine.
As you plan your bachelor party in North Carolina, consider incorporating visits to these four outstanding courses:
Pinehurst Resort: Known as the 'Cradle of American Golf,' Pinehurst boasts nine incredible courses designed by renowned architects, including Donald Ross and Tom Fazio. Indulge in their luxurious accommodations and enjoy delicious meals at one of their many dining options.
Grandover Resort: Located in Greensboro, this resort offers two 18-hole championship courses designed by David Graham and Gary Panks. After a day on the links, unwind at their luxurious spa or savor gourmet dishes created by expert chefs.
Bald Head Island Club: Accessible only by ferry, this exclusive island getaway features an 18-hole championship course designed by George Cobb and Tim Cate. Spend time exploring nature trails or lounging poolside before indulging in fine dining at the club's restaurant.
The Omni Grove Park Inn: Nestled amidst Asheville's Blue Ridge Mountains, this historic resort features a Donald Ross-designed golf course that has been played by legends such as Bobby Jones and Ben Hogan. Savor farm-to-table fare after your round while taking in breathtaking mountain views.
At each course, you can expect more than just great golf.
Immerse yourself in unforgettable clubhouse experiences with exceptional service, upscale amenities, and mouthwatering golf course cuisine prepared by talented chefs who prioritize local ingredients and creative presentations.
So gather your buddies for a bachelor party filled with camaraderie on North Carolina's world-class greens.
It'll be an experience you'll all remember for years to come!
5. Luxury Accommodations and Spa Treatments
You'll want to unwind in style after a day on the greens, and North Carolina's luxury accommodations and spa treatments have got you covered!
From upscale dining experiences to indulgent massages, there's no shortage of ways to treat yourself during your bachelor party weekend. 
Take advantage of the state's many wineries by booking a private wine-tasting tour or enjoying a romantic dinner at one of its renowned vineyards.
And when it comes to relaxation, nothing beats a soothing massage or rejuvenating facial at one of North Carolina's premier spas.
After pampering yourselves with these lavish amenities and services, you'll be more than ready for another round of golf or an evening out exploring North Carolina's thriving nightlife scene.
Don't forget to toast your unforgettable bachelor party experience while enjoying some of the state's finest wine and gourmet cuisine.
6. Bar-Hopping and Nightlife in Charlotte
There's no better way to celebrate than hitting Charlotte's vibrant bar scene and electrifying nightlife, creating unforgettable memories with your crew.
Start the night by exploring the city's booming craft beer industry with brewery tours at popular spots like NoDa Brewing Company, Wooden Robot Brewery, or Olde Mecklenburg Brewery.
These breweries offer local brews to please everyone's taste buds, from hoppy IPAs to smooth stouts.
After quenching your thirst, head to one of Charlotte's comedy clubs like The Comedy Zone or Laugh Out Loud Improv for gut-busting laughs that'll stitch you and your friends.
As the night progresses, it's time to hit the dance floor at renowned clubs such as Roxbury Nightclub, Prohibition Bar, or Ink N Ivy.
Each venue offers a unique atmosphere and an impressive selection of cocktails and spirits to keep you grooving all night.
If live music is more your scene, don't miss out on catching a show at The Music Factory or The Evening Muse – both iconic venues showcasing incredible talent from near and far.
Whichever path you choose in Charlotte's nightlife scene, rest assured that you'll be making lasting memories with your bachelor party squad while experiencing true Southern hospitality!
7. Outdoor Excursion in the Great Smoky Mountains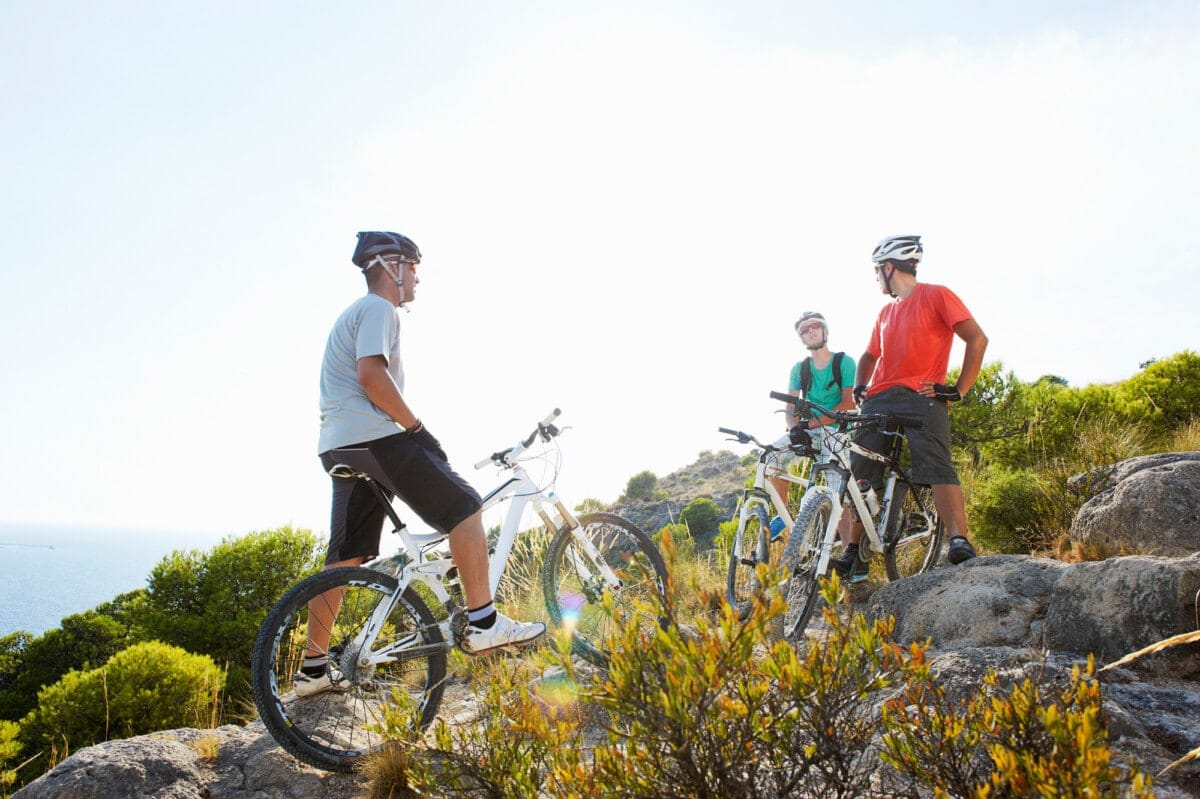 Embrace the thrill of adventure as you and your crew embark on an unforgettable outdoor excursion in the majestic Great Smoky Mountains.
North Carolina offers a myriad of exhilarating activities that will satisfy everyone's taste for excitement and create long-lasting memories with your best friends.
Some thrilling options include:
Mountain biking: Conquer challenging trails, enjoy breathtaking views, and bond over shared adrenaline rushes.
Tsali Recreation Area: Known for its excellent trail system, offering miles of singletrack suitable for all skill levels.
Bent Creek Experimental Forest: Ride through dense forests and tackle technical descents, perfect for experienced riders seeking a challenge.
Whitewater rafting: Brave raging rapids together while navigating through stunning scenery.
Nantahala River: A popular spot for beginners to intermediate rafters with Class II and III rapids surrounded by lush forests.
Ocoee River: Take on more intense Class III and IV rapids in this thrilling whitewater playground while enjoying scenic views.
Celebrate your camaraderie by immersing yourselves in nature's beauty as you explore picturesque hiking trails, roaring waterfalls, and vibrant foliage.
The Great Smoky Mountains provide endless opportunities to experience awe-inspiring landscapes while testing your physical limits.
After a day filled with action-packed adventures, retreat to one of the many cozy cabins or campsites available within the park to share stories around a crackling campfire under starry skies.
As you toast marshmallows (and each other), relish in the deep sense of belonging that comes from conquering challenges side-by-side with your closest friends during this memorable bachelor party getaway.
Final Thoughts
So there you have it, a smorgasbord of bachelor party ideas in North Carolina to make your special event one for the books.
From beach getaways to thrilling adventures, the Tar Heel State is full of unforgettable experiences waiting for you and your buddies.
Don't let the opportunity pass you by like a ship in the night; choose your perfect North Carolina bachelor party destination and prepare for an epic celebration that'll be remembered for years.