Pennsylvania, a state steeped in history and blooming with urban charisma, picturesque countryside, and thrilling outdoor activities, is the ideal backdrop for a bachelor party that defies convention and transcends the ordinary.
Whether you fancy a high-octane weekend full of adrenaline-pumping activities, a laid-back retreat surrounded by the tranquility of nature, or an immersive dive into the vibrant nightlife of cities like Philadelphia or Pittsburgh, Pennsylvania has you covered.
From the wild rapids of the Pocono Mountains, to the historic brewpubs and distilleries, adrenaline-fueled racetracks, decadent steak houses, and iconic sports stadiums, the possibilities are as vast and varied as the state itself.
So, ready to turn the dial up on your bachelor party planning?
Adjust your ties, gather your comrades, and let's traverse the unexpected, dynamic, and immensely fun landscape of bachelor party planning in Pennsylvania.
It's time to create stories worth telling, gents – let's make it a bachelor party for the ages!
1. Outdoor Adventure Activities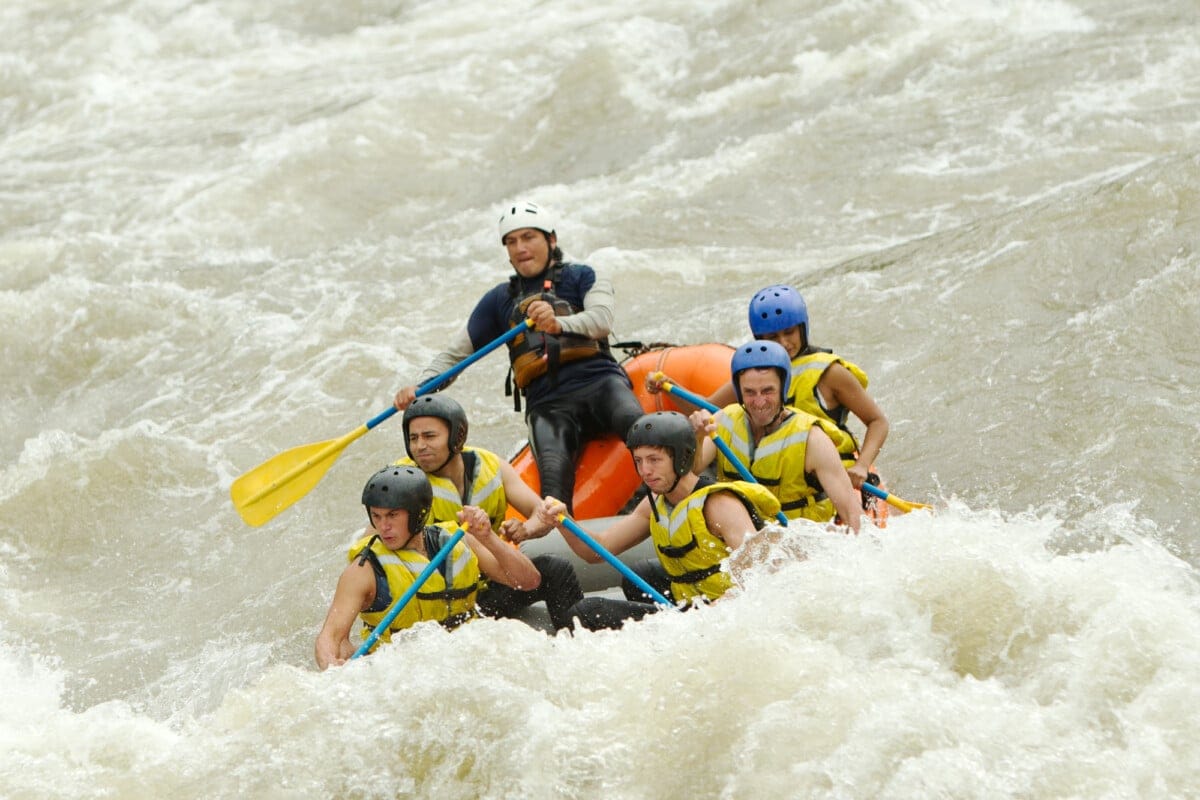 Get ready to unleash your adventurous side with thrilling outdoor activities that will have you and your buddies creating unforgettable memories.
Pennsylvania offers a variety of adrenaline-pumping options for an epic bachelor party. 
From white-water rafting excursions down the Lehigh River to intense mountain biking trails in the Pocono Mountains, test your limits together as you bond over the shared exhilaration and challenges these adventures bring.
There's nothing like conquering rapids or navigating rugged terrain with your best friends.
Experience team camaraderie while tackling world-class rafting courses, or racing each other on thrilling mountain biking paths through lush forests and picturesque landscapes.
No matter which activity you choose, you'll feel a sense of accomplishment and belonging that only comes from sharing these once-in-a-lifetime experiences with your closest friends.
So gear up, embrace the adventure, and make this bachelor party one for the books!
2. Brewery and Distillery Tours
Ready to explore Pennsylvania's vibrant brewery and distillery scene?
Get ready to sample some amazing local craft beers while learning about the distilling process first-hand.
You'll have a blast discovering new flavors, meeting fellow enthusiasts, and soaking in the rich history of these popular establishments.
a. Learning about the Distilling Process
Now that you've explored the craft beer scene, it's time to delve into Pennsylvania's rich distilling history and learn how those top-notch spirits are made!
Sign up for distilling workshops at some of the state's finest craft distilleries and join fellow spirit enthusiasts as you journey to uncover the secrets behind making your favorite liquors.
Not only will you gain an appreciation for the skill and craftsmanship that goes into each bottle, but you'll also get exclusive access to spirit tastings, where you can sample a variety of handcrafted libations.
Don't miss this opportunity to bond with your buddies over shared experiences and newfound knowledge.
As you sip on smooth whiskey or fragrant gin, revel in the camaraderie of being part of a group united by their love of fine spirits.
Whether you're new to distilled beverages or a seasoned connoisseur, these distilling workshops offer something for everyone.
So raise a glass to good times and lasting memories as you immerse yourself in Pennsylvania's thriving distillery scene!
3. Sports Events and Activities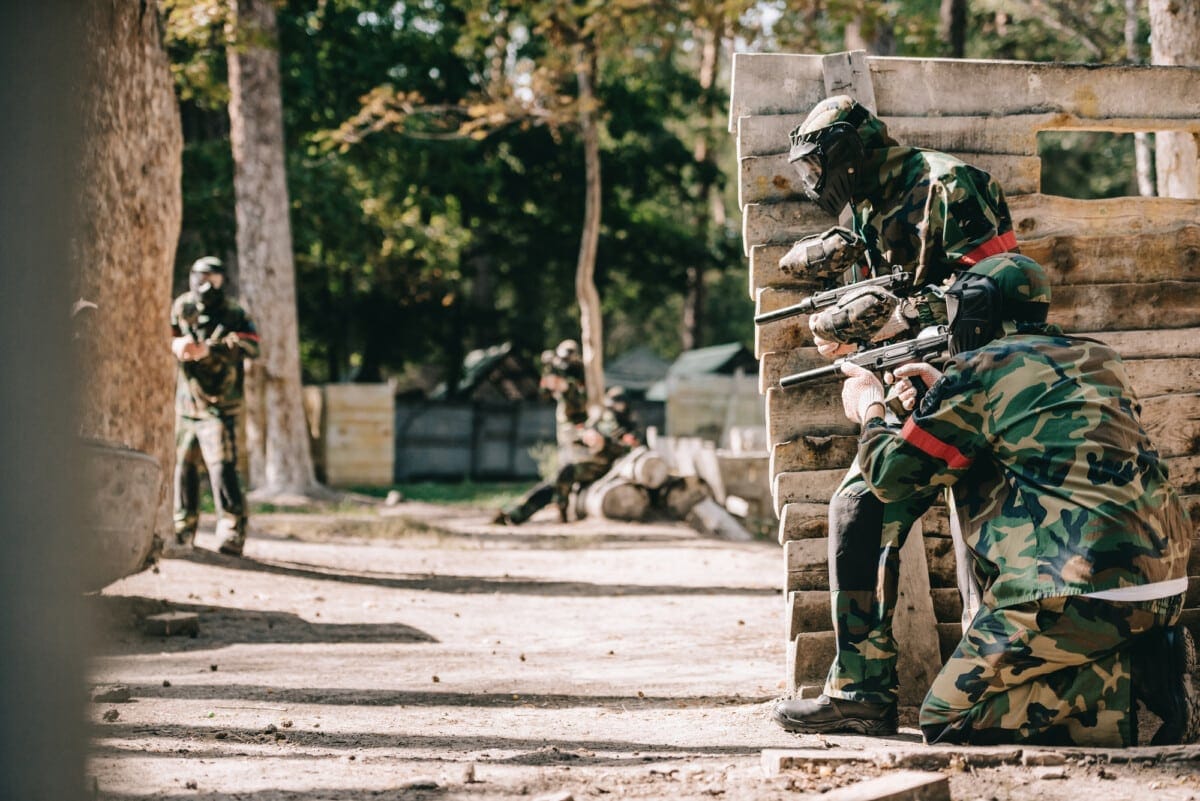 How about getting your adrenaline pumping with some thrilling sports events and activities?
Can't you feel the excitement already?
Pennsylvania offers a wide range of team-building games and competitive leagues that will have your bachelor party feeling like a true band of brothers.
From paintball battles to go-kart racing, there's something for everyone to enjoy while creating lasting memories.
Consider organizing a friendly game of flag football or soccer at one of the many local parks in the area.
If you want something more adventurous, try taking an obstacle course or zipline tour through the beautiful Pennsylvanian landscape.
There are even indoor options like trampoline parks and laser tag arenas for those who prefer to stay out of the elements.
Whatever activity you choose will bring your group closer together and amp up that camaraderie before the big day!
4. Historical and Cultural Experiences
Dive into the rich history and culture that awaits you, as exploring these unique experiences will undoubtedly add depth to your celebration.
Pennsylvania is home to many landmarks, historical sites, and museums that can provide an unforgettable experience for your bachelor party.
From learning about Amish culture to visiting iconic Pennsylvania landmarks, here are some ideas to consider for a cultural and historical twist on your bachelor party:
Pennsylvania Landmarks
Independence Hall: Visit the birthplace of the United States where the Declaration of Independence and Constitution were signed.
Gettysburg National Military Park: Explore this historic battlefield site where President Abraham Lincoln delivered his famous Gettysburg Address.
Eastern State Penitentiary: Take a tour of this former prison-turned-museum that once housed notorious criminals like Al Capone.
Amish Culture
Lancaster County: Experience life at a slower pace by taking a guided tour through authentic Amish farms, markets, and shops in this picturesque region.
Amish Village: Learn about the daily lives and customs of the Amish community during an interactive visit to this living-history museum.
Strasburg Rail Road: Marvel at vintage steam trains while enjoying a scenic ride aboard America's oldest operating railroad through stunning countryside landscapes.
Whether strolling through historical districts or immersing yourself in local traditions, these memorable activities will create lasting bonds with friends while providing unique insights into Pennsylvanian history.
So why not take advantage of these enriching experiences?
After all, there's more than one way to celebrate before tying the knot!
5. Nightlife and Entertainment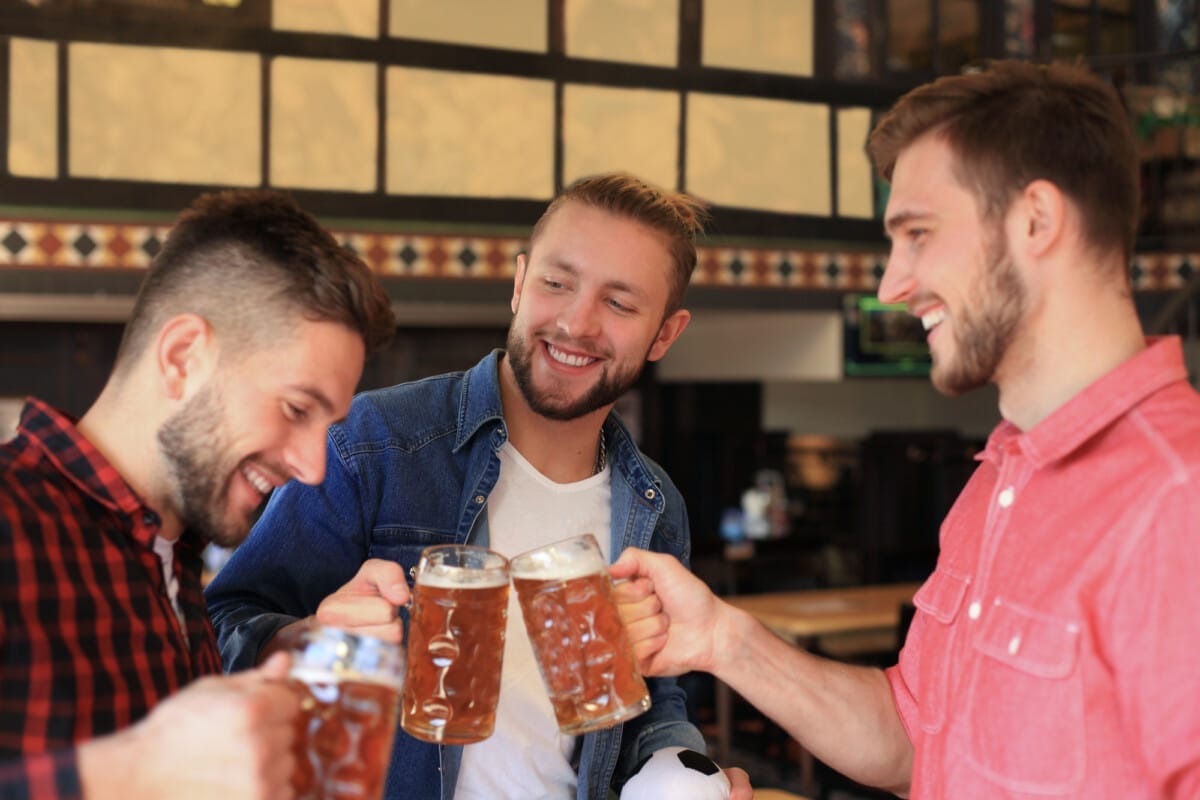 Ready to take your Pennsylvania bachelor party to the next level?
Dive into the vibrant nightlife and entertainment scene with thrilling bar crawls, hilarious comedy clubs, and electrifying live music venues.
Let loose with your crew as you explore unforgettable spots that'll have you laughing, dancing, and making memories all night!
a. Bar Crawls
Embark on an epic bar crawl, exploring some of the best watering holes in town with your buddies!
Pennsylvania offers various bars for every taste and preference, ensuring that your bachelor party is one for the books.
Get ready to experience unforgettable nights out with pub trivia at lively sports bars or get immersed in themed bars that transport you to another world.
Gather your crew and put your knowledge to the test while enjoying a few cold ones at popular spots like the Founding Fathers Pub in Philadelphia or Hemingway's Café in Pittsburgh. 
These venues offer weekly trivia nights where you can compete against other teams and win awesome prizes.
Add excitement to your bar crawl by visiting uniquely themed establishments like The Franklin Mortgage & Investment Company, a speakeasy-style bar hidden away in Philly, or The Church Brew Works, a historic church-turned brewery based in Pittsburgh.
These spots provide excellent drinks and an intriguing atmosphere that will make your night truly memorable.
So gear up for an amazing time with friends as you hop from one fantastic spot to another all across Pennsylvania.
With so many entertaining options, your bachelor party bar crawl is guaranteed to be nothing short of epic!
b. Comedy Clubs
If you're in the mood for some side-splitting laughter, look no further than Pennsylvania's comedy clubs – it's truly the cherry on top of an unforgettable celebration.
These clubs offer a variety of stand-up shows and improv workshops that will have your bachelor party crew howling with laughter.
From big city venues to cozy local spots, there's a comedy club perfectly suited for your group's taste.
For an interactive experience, why not try one of the improv workshops offered at many clubs?
You and your friends can learn the art of improvisation, creating hilarious scenes right off the cuff.
This will bring your group closer together and give you all some fantastic stories to share long after the night is over.
So gather your buddies and get ready to laugh until it hurts at one of Pennsylvania's premier comedy clubs!
c. Live Music Venues
You'll be groovin' all night long at some of the best live music venues in the state!
Pennsylvania is home to various intimate concerts and local band showcases, perfect for adding excitement and entertainment to your bachelor party.
World Cafe Live: Located in Philadelphia, this venue offers two separate stages that host local and national acts. Enjoy great food and drinks while catching an amazing performance.
Club Café: Head over to Pittsburgh for an intimate concert experience at Club Café. Its cozy atmosphere and top-notch sound system make it ideal for enjoying up-and-coming artists.
Ardmore Music Hall: Just outside Philly lies Ardmore Music Hall, which features local band showcases and international touring acts. They have a spacious dance floor perfect for letting loose with your buddies!
Chameleon Club: For those looking to rock out in Lancaster, Chameleon Club boasts an impressive lineup of bands across various genres – from punk to indie.
By exploring these exciting live music venues throughout Pennsylvania, you'll be entertained and connected with others who share your love of music and having a good time.
So gather up your crew and get ready to make unforgettable memories at these fantastic locations!
Final Thoughts
As you wrap up your unforgettable Pennsylvania bachelor party, picture yourself and the crew laughing over a pint from that amazing brewery tour.
Or, reminisce about that epic white-water rafting adventure. You've created memories together that'll last a lifetime.
So, raise a toast to the groom-to-be and celebrate the bond of friendship you all share.
After all, it's not just about the wedding; it's about cherishing these moments with your closest pals in the beautiful Keystone State.