With its unique blend of coastal charm, vibrant cityscapes, and serene countryside, Rhode Island offers an extensive repertoire of bachelor party ideas far from ordinary.
Picture this: high-energy sailing adventures off the Newport coast, legendary golf rounds at renowned courses, sampling craft beers in revitalized industrial spaces, or even a high-stakes evening at a first-class casino. 
Whether you're a thrill-seeker, a relaxation connoisseur, an aficionado of fine food and drinks, or a lover of city nightlife, Rhode Island is brimming with possibilities to suit every groom-to-be and crew.
Are you ready to navigate the extraordinary waters of bachelor party planning in Rhode Island?
Fasten your seatbelts, gents, gather your crew, and prepare for a journey redefining the traditional pre-wedding bash.
Set your sights on Rhode Island and let's embark on this thrilling voyage together – it will be an epic celebration!
1. Beach Getaways and Water Activities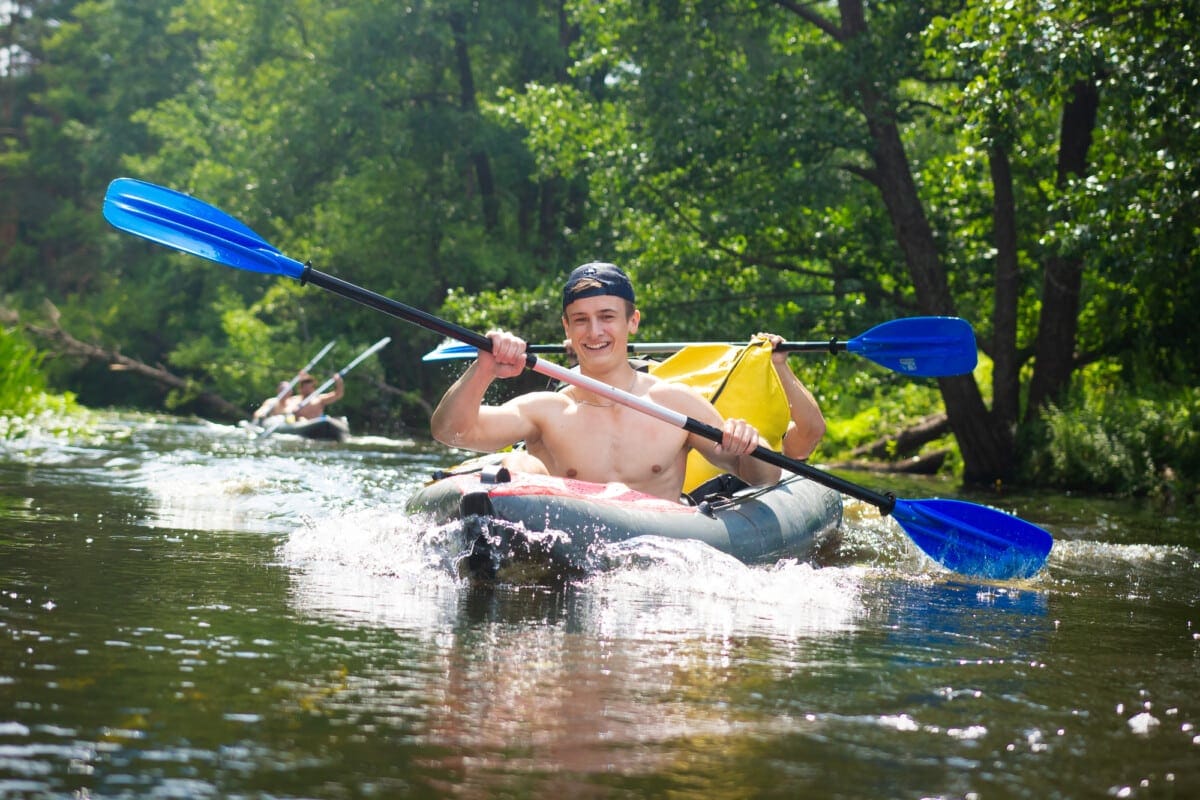 Imagine soaking up the sun on pristine beaches and diving into thrilling water activities for an unforgettable time with your buddies.
Rhode Island, known as the Ocean State, offers plenty of beach getaways perfect for a bachelor party weekend.
Get your adrenaline pumping by trying out ocean surfing at Narragansett Town Beach or Ruggles Avenue in Newport. 
For a laid-back experience, rent paddleboards or kayaks and explore hidden coves along the coastline.
And of course, no beach day would be complete without firing up the grill for a seaside barbecue.
To level up your bachelor party adventure, consider boat rentals that allow you to cruise around Narragansett Bay or Block Island Sound in style.
Whether looking for a casual fishing excursion or a luxurious yacht experience, Rhode Island has endless options to fit any budget and preference.
As you sail through breathtaking coastal scenery with your friends beside you, toast to good times and lifelong memories made in this little slice of paradise.
2. City-Based Adventures
You're in for a treat with city-based adventures that'll make your weekend unforgettable!
Rhode Island may be small, but it has urban exploration opportunities to give you and your buddies the ultimate bachelor party experience.
Explore the historic streets of Providence, known for its vibrant arts scene and exceptional dining options, or head over to Newport, where you can indulge in luxurious settings and fascinating historical tours.
Some must-try city-based adventures include:
Exploring the lively Thayer Street in Providence, filled with unique shops, bars, and restaurants
Embarking on a haunted history tour through Benefit Street's 'Mile of History'
Visiting the International Tennis Hall of Fame & Museum in Newport for sports enthusiasts
Enjoying an exciting night out at one of Rhode Island's many casinos
Stay entertained throughout your stay by experiencing all Rhode Island offers – from urban explorations to historical tours.
You'll create lasting memories together as you embark on these thrilling adventures during your once-in-a-lifetime bachelor party weekend.
3. Outdoor Experiences
For outdoor enthusiasts, there's no shortage of incredible experiences waiting for you and your friends in this beautiful state.
Zip-lining escapades through lush forests will give you an adrenaline rush like no other, while hiking trails with breathtaking views create unforgettable bonding moments.
Rhode Island offers a variety of landscapes to explore, from the serene coastline to the rugged wilderness – perfect for creating lasting memories during your bachelor party adventure.
Gather your crew and embark on a thrilling zip lining experience at one of Rhode Island's adventure parks, soaring through the treetops and taking in stunning panoramas.
Afterward, lace up your hiking boots and hit one of the many picturesque trails throughout the state.
From challenging climbs to strolls along coastal paths, there's something for everyone in your group to enjoy.
Soak in those precious moments with your closest friends as you celebrate your upcoming nuptials surrounded by nature's beauty – after all, it's not just about where you're going, but who you're sharing these adventures with that truly matters!
4. Sports and Entertainment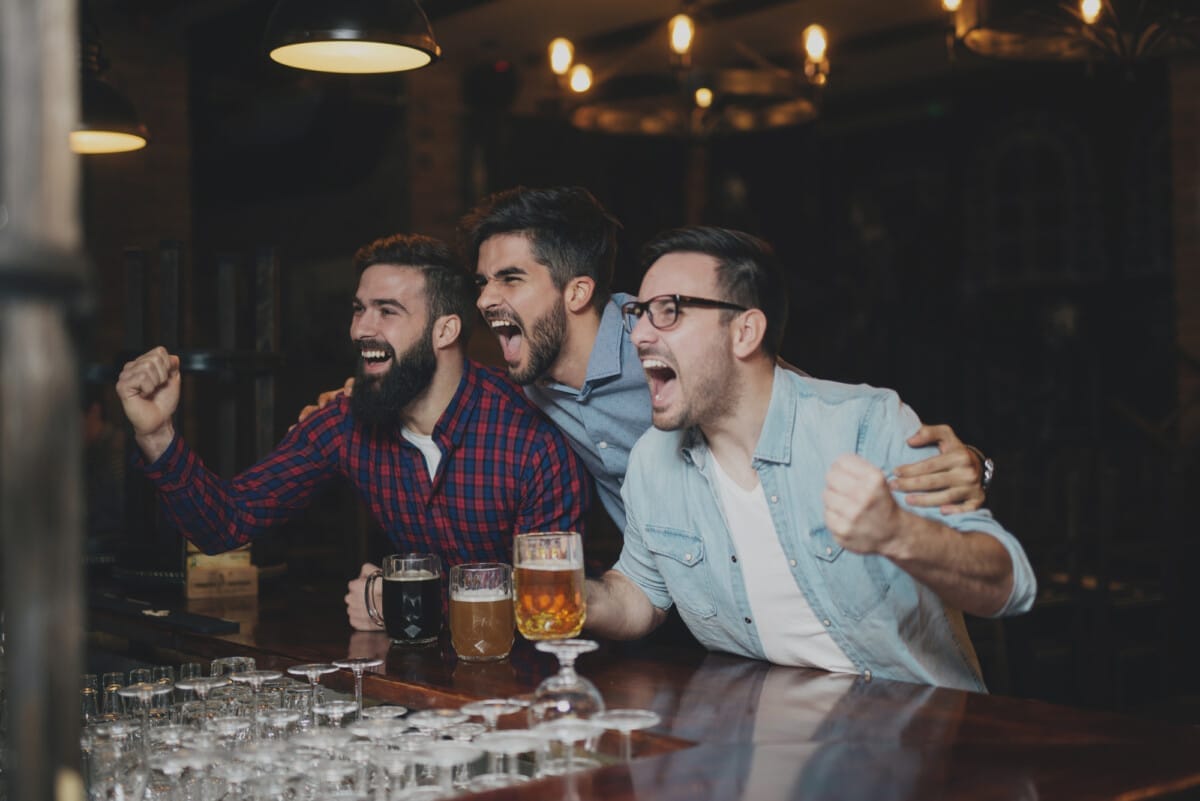 Whether you're a sports fanatic or an entertainment enthusiast, there's no shortage of exciting activities to keep you and your buddies entertained during your celebratory weekend in this vibrant state.
From golf outings to casino nights, Rhode Island offers a variety of options for the perfect bachelor party.
Golf Outings: Tee off at one of Rhode Island's top-notch golf courses. Whether you're seasoned pros or just looking to have some fun on the greens, there are plenty of options from public courses to private clubs that cater to all skill levels. You can even make it a friendly competition by organizing a mini-tournament among your group!
Casino Nights: If you're lucky, head to one of Rhode Island's casinos for an evening filled with gambling and excitement. Try your hand at poker, blackjack, roulette, or hit up the slot machines – who knows, maybe someone will walk away as the big winner! Plus, many casinos offer live entertainment and dining options so you can unwind after an adrenaline-filled night.
Sports Events: Catch a minor league baseball game with the Pawtucket Red Sox or cheer on the local hockey team Providence Bruins as they take on their rivals at home ice. Attending a live sporting event is always an exhilarating experience and provides ample opportunity for bonding with your crew while rooting for your favorite teams together.
With so many options available in Rhode Island regarding sports and entertainment experiences for bachelor parties, everyone in your group will surely find something they enjoy within this diverse selection!
5. Relaxation Retreats
Ready to unwind and indulge in some much-needed self-care?
Treat yourself to a luxurious spa day, savor the flavors of exquisite wine tastings, and expand your palate with unique culinary experiences.
Dive into a world of relaxation retreats that'll leave you rejuvenated and ready to conquer anything life throws.
6. Spa Days
Unwind and indulge in a luxurious spa day, where you'll be pampered like royalty and forget all about the hustle and bustle of everyday life.
Rhode Island offers an array of tranquil massages and rejuvenating facials that will leave you feeling refreshed and ready to take on your wedding festivities.
Gather your closest friends for a day filled with relaxation, bonding, and self-care that will make everyone feel like they belong.
Choose from a variety of top-notch spas throughout Rhode Island, each offering their unique treatments designed to cater to your specific needs.
Experience soothing aromatherapy massages, invigorating body scrubs, or even calming flotation therapy sessions as you bond with your friends in an atmosphere of serenity.
Enjoy lounging by the pool or sipping herbal tea between treatments as you engage in meaningful conversations with those who matter most.
A spa day is the perfect way to create lasting memories while treating yourself to well-deserved relaxation before the big day arrives.
7. Wine Tastings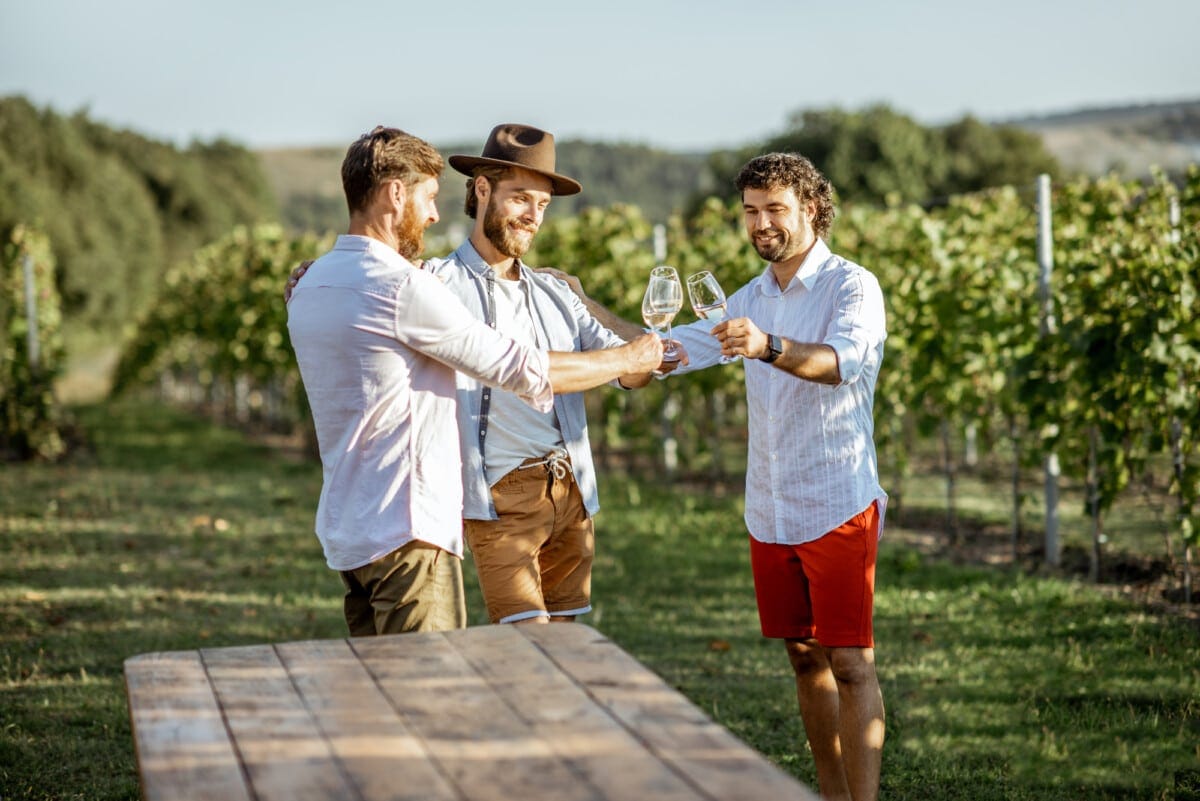 You'll love exploring the exquisite world of wine tastings during your pre-wedding celebrations in the Ocean State.
Rhode Island offers a variety of vineyards and wineries that provide breathtaking views, delicious wines, and unique experiences for you and your friends.
Embark on vineyard tours where you'll learn about the history of local winemaking and taste some delightful vintages straight from their source.
Wine making classes are also available if you want to learn the craft while bonding with your closest pals.
As you tour through picturesque landscapes and sample exquisite wines, make lasting memories together with your best friends before tying the knot.
Some popular spots to check out include Greenvale Vineyards, Newport Vineyards, and Carolyn's Sakonnet Vineyard – all offering exceptional wine tastings and beautiful scenery.
So why not raise a glass to friendship and new beginnings at one of these fantastic Rhode Island vineyards? Cheers!
8. Culinary Experiences
Indulge in unforgettable culinary experiences as you explore Ocean State's diverse food scene and create lasting memories with your friends before your big day.
Rhode Island may be small, but it boasts a rich culinary heritage that will satisfy all your foodie cravings.
From cooking classes to food tours, there's no shortage of options for an epicurean adventure during your bachelor party weekend.
Cooking Classes: Bond with your buddies while learning new techniques and recipes from professional chefs at local cooking schools like Newport Cooks or Fearless Fish Market & Kitchen in Providence. Choose from various cuisines, such as Italian, Asian, or Mediterranean, and celebrate the fruits of your labor by enjoying a delicious meal together.
Food Tours: Discover Rhode Island's vibrant food scene on a guided walking tour through historic neighborhoods like Federal Hill in Providence or downtown Newport. Savor tastings at popular restaurants, bakeries, and specialty shops while learning about the state's culinary history.
Breweries & Distilleries: Sample some local libations by visiting craft breweries and distilleries throughout the state. Take a tour to learn about their brewing processes and enjoy tastings.
Seafood Extravaganza: No trip to Rhode Island would be complete without indulging in its famous seafood offerings! Organize a clam bake on the beach or visit one of many seafood shacks to feast on fresh lobsters, clams, oysters, and more.
Embrace these unique culinary experiences during your bachelor party celebration in Rhode Island – you'll not only taste mouthwatering dishes but also strengthen friendships through shared gastronomic adventures!
Final Thoughts
So, there you have it, folks!
Rhode Island is the ultimate destination for a mind-blowing bachelor party.
Your squad will never face a dull moment with endless options from beach getaways to city adventures.
Don't miss out on creating unforgettable memories with your best mates before tying the knot.
After all, it will be the most epic adventure of your life!