It's time to navigate through the rich tapestry of South Carolina in pursuit of the ultimate bachelor party.
Nestled between the Atlantic Ocean and the Blue Ridge Mountains, this southern state has options that make it a premium destination for an unforgettable bachelor party experience.
Known for its eclectic mix of historical charm, vibrant nightlife, stunning landscapes, and a bounty of water sports, South Carolina promises to provide an experience like no other.
Imagine, one moment, you're golfing at a top-notch course in Hilton Head, the next you're on a deep-sea fishing adventure off the Charleston coast, and later, you're toasting your impending nuptials at a craft brewery in Greenville.
Whether you're a thrill-seeker, a history buff, a foodie, or a sports enthusiast, this guide will provide ideas that appeal to every groom-to-be and his band of merry men. Ready to trade the ordinary for the extraordinary?
Don your party caps, raise your glasses, and let's chart a course through the delightful, adrenaline-filled, and sometimes unexpected world of bachelor party planning in South Carolina.
Here's to the journey that becomes a story worth telling!
1. Charleston Nightlife and Entertainment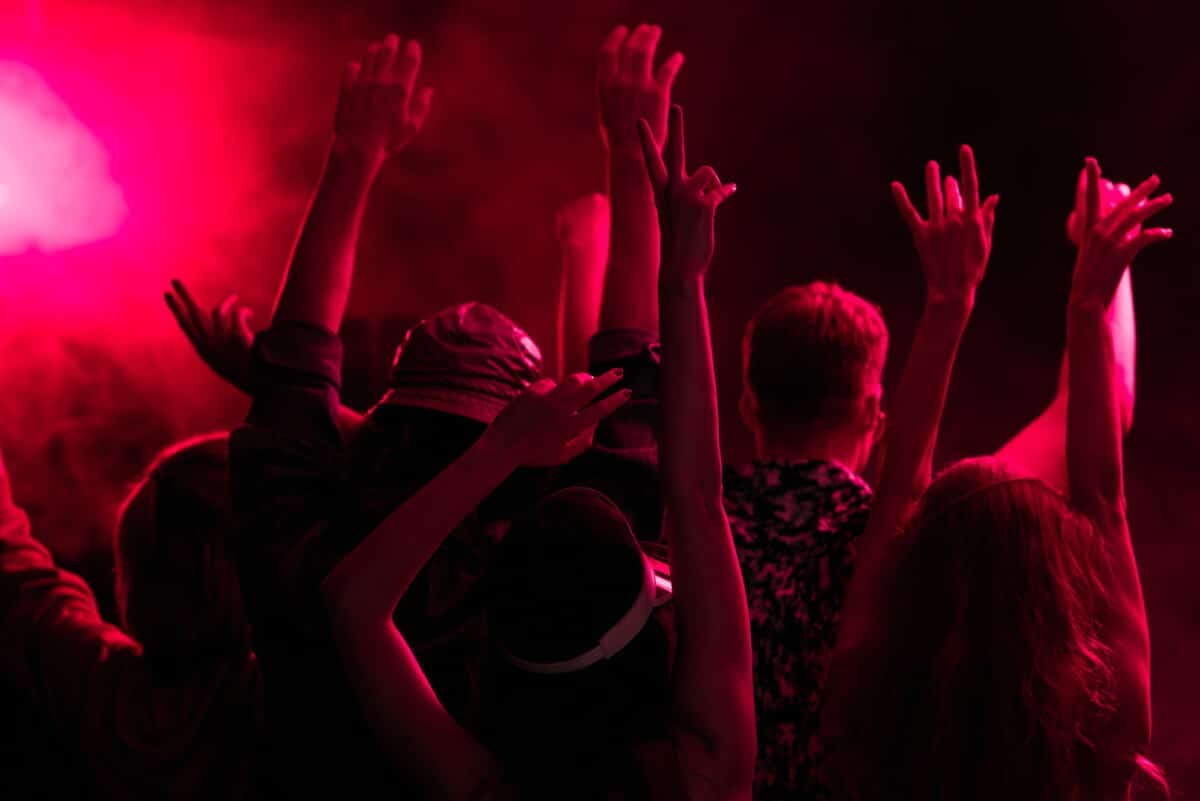 When you're exploring Charleston, you'll find that the nightlife and entertainment scene is truly one-of-a-kind, offering unforgettable experiences for a memorable night out.
You and your pals can start by immersing yourselves in the city's rich history with a visit to some of Charleston's speakeasies.
These hidden gems like Prohibition or The Gin Joint provide an intimate atmosphere where you can sip on expertly crafted cocktails while feeling like you've returned to the roaring twenties. 
Don't be surprised if you catch live music or jazz bands performing throughout the evening – it's all part of what makes these spots so special.
After soaking up some history, elevate your bachelor party experience by heading to one of Charleston's trendy rooftop bars.
Venues like The Watch Rooftop Kitchen & Spirits or The Rooftop at Vendue offer stunning city skyline views, making them perfect places for a celebratory toast as you enjoy each other's company and bond over shared memories.
Whether dancing under the stars or simply lounging in comfortable seating with refreshing drinks, these rooftop bars will make everyone feel at home while experiencing something uniquely Charlestonian.
So embrace that desire for belonging and create lifelong memories with your closest friends during this epic South Carolina bachelor party adventure!
2. Brewery Tours and Tastings
For a hops-fueled adventure, embark on a thrilling journey through some top-notch local breweries, tasting the finest craft beers and getting a behind-the-scenes look at the brewing process.
South Carolina is home to an impressive array of breweries and distilleries, each offering unique experiences for you and your crew to bond over while exploring new flavors.
Get ready to indulge in mouthwatering craft beer pairings that will leave your taste buds begging for more, as well as SC distilleries that showcase the state's rich history of liquor production.
Greenville Beer Tours: This guided tour takes you through several Greenville-based breweries, allowing you to sample diverse offerings and learn how each brewery crafts its signature beers.
Charleston Brews Cruise: Embark on this all-inclusive tour to experience Charleston's thriving beer scene firsthand. Visit multiple breweries with transportation provided between stops – perfect for enjoying libations without worrying about logistics.
Columbia Brew Bus: Hop aboard this bus tour which offers brewery visits around Columbia, giving you insights into the city's dynamic beer culture while sampling tasty brews.
Palmetto Distillery: Venture beyond beer at this Anderson-based distillery known for producing award-winning whiskey and moonshine. Enjoy a guided tour of their facility followed by tastings of their spirits.
By embarking on these exciting brewery tours and tastings throughout South Carolina, you will not only satisfy your craving for exceptional craft beverages but also creating unforgettable memories with your friends during your bachelor party experience.
So gather your crew and immerse yourselves in the rich world of hops and spirits – cheers!
3. Explore the Downtown Area
After sipping on some local brews and discovering the unique flavors of South Carolina's breweries, it's time to immerse yourself in the rich history and vibrant atmosphere of downtown exploration.
Get ready to be captivated by charming streets, historic tours, and an undeniable camaraderie that will make your bachelor party truly memorable.
Venture through the cobblestone streets of Charleston or wander around Greenville's bustling Main Street – no matter where you are in South Carolina, there's always a fascinating story waiting to be uncovered.
Embark on historic tours led by knowledgeable guides who'll regale you with tales from days gone by while showcasing stunning architecture and cultural landmarks.
As you stroll along with your crew, feel a sense of belonging as you create unforgettable memories against the backdrop of South Carolina's enchanting downtown areas.
4. Attend a Sports Game or Event
Don't miss out on the thrill of attending a live sports game or event with your best buddies, as this experience will surely bring excitement and camaraderie to your celebrations.
South Carolina boasts a variety of sports events that cater to every taste, from college football games filled with tailgating traditions to adrenaline-pumping NASCAR races.
Gather your crew and join the sea of fans cheering for their favorite teams while indulging in some delicious stadium food and ice-cold beverages.
There's nothing quite like bonding over shared interests in sports, so include this fun activity in your bachelor party itinerary.
For those who prefer a more relaxed atmosphere, consider organizing golf outings at one of South Carolina's pristine courses, such as Hilton Head Island or Kiawah Island.
These beautiful locations offer world-class golfing experiences, stunning views, and luxurious amenities that will leave everyone feeling like royalty.
Whether you're seasoned pros or just looking for a leisurely day outdoors, there's no better way to unwind than by hitting the links surrounded by good friends and breathtaking scenery.
So plan an unforgettable sports-filled bachelor party that will create lifelong memories!
5. Indulge in Southern Cuisine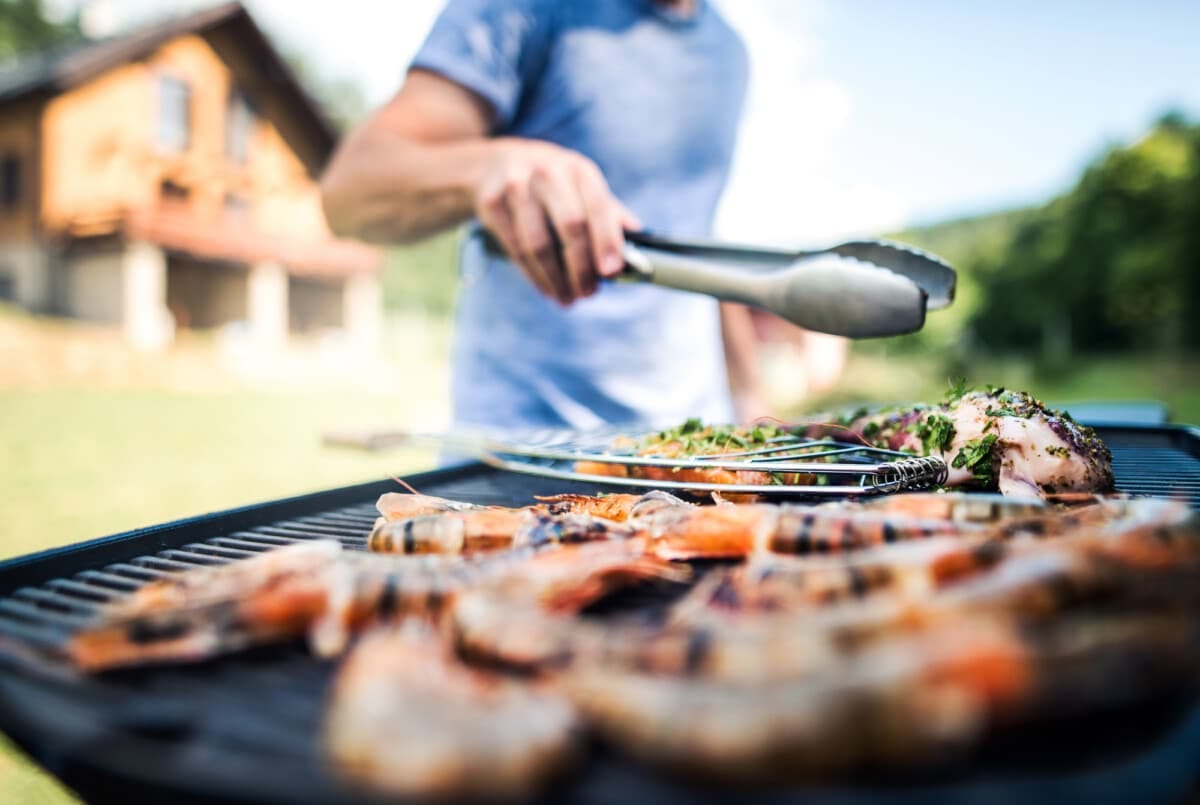 Get ready to tantalize your taste buds with some authentic South Carolina BBQ and Seafood, y'all!
Dive into a world of flavor by participating in cooking classes or hiring private catering for an unforgettable culinary experience.
Don't forget to join the locals at food and drink festivals, where you'll get to sample the best dishes and libations the region offers.
a. South Carolina BBQ and Seafood
Indulge in some finger-lickin' BBQ and mouthwatering seafood as you celebrate with your best buds in the Palmetto State!
South Carolina is famous for its delicious Lowcountry Boil, Frogmore Stew.
Gather around a pot filled with fresh shrimp, corn on the cob, smoked sausage, and red potatoes seasoned to perfection.
This traditional dish brings people together over a shared love of food and good company.
So why not make it part of your bachelor party experience?
Just imagine bonding with your buddies while savoring each flavorful bite of this classic southern feast.
South Carolina's BBQ scene is another must-try during your bachelor festivities.
The state boasts a variety of barbecue styles and sauces that will leave you craving more.
You'll surely find something to please everyone's taste buds at local BBQ joints nationwide, from pulled pork to smoked chicken wings.
While indulging in these culinary delights, don't forget to wash it all down with some locally-brewed craft beers or sweet tea – a true Southern staple!
With an abundance of delectable seafood and smoky BBQ options across South Carolina, there's no better way to bond with your friends than over plates piled high with tasty eats during this unforgettable celebration!
6. Cooking Classes and Private Catering
After satisfying your taste buds with South Carolina's mouthwatering BBQ and seafood, you might be inspired to take your culinary skills to the next level.
Why not make this bachelor party a gourmet getaway that everyone will remember?
Cooking classes and private catering options in South Carolina provide a unique and engaging experience for you and your crew, creating lasting memories beyond typical bachelor party activities.
Here are some ideas to spice up your celebration:
Culinary Competitions: Unleash your inner chef by participating in a friendly cooking competition among friends. Partner with local chefs or cooking schools to set up an Iron Chef-style event where you can learn new techniques, experiment with local ingredients, and compete for bragging rights.
Gourmet Getaways: Combine the love for food with travel by choosing a destination known for its culinary delights. Visit historic Charleston or charming Greenville, where you'll find top-rated restaurants offering cooking classes led by renowned chefs. Learn how to prepare authentic Lowcountry cuisine or master the art of making delectable Southern comfort food.
Private Catering: Enjoy an evening of relaxation while indulging in fine dining tailored just for you. Hire a personal chef who specializes in crafting custom menus featuring fresh, locally-sourced ingredients from South Carolina's rich agricultural bounty. Share stories over delicious dishes prepared exclusively for your group without having to lift a finger.
By incorporating these unique experiences into your bachelor party itinerary, you're sure to impress both seasoned foodies and casual cooks alike.
So gather your closest friends and embark on this culinary adventure – it may inspire some friendly rivalries and create bonds forged through shared creativity in the kitchen!
7. Food and Drink Festivals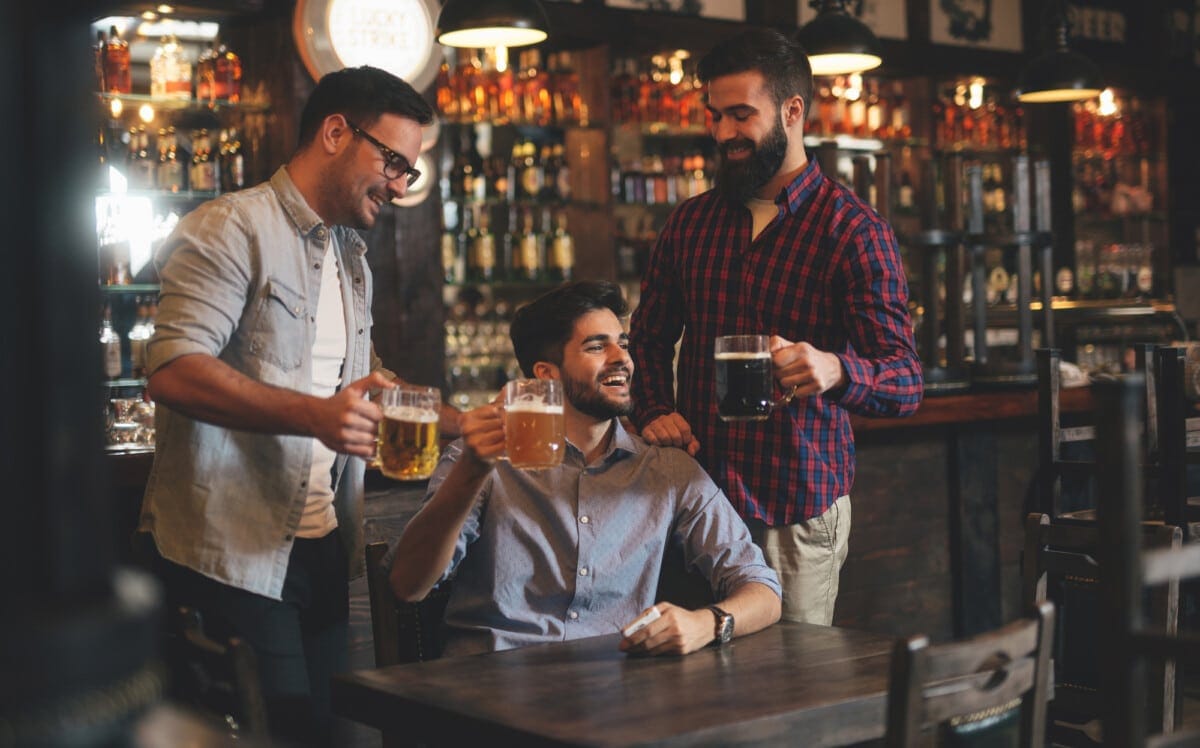 You'll find that attending food and drink festivals is another fantastic way to celebrate your upcoming nuptials while exploring the diverse flavors of the region.
South Carolina offers a plethora of savory samplings and wine wanderings for you and your bachelor party crew to indulge in. 
These events provide a unique opportunity to bond over delicious cuisine, local brews, and fine wines while creating lasting memories.
Final Thoughts
So, there you have it, fellas!
South Carolina's got everything to make your bachelor party an unforgettable experience.
From Charleston's vibrant nightlife to Greenville's laid-back vibes, you will find the perfect spot for your celebration.
And don't forget about those thrilling outdoor adventures and mouthwatering Southern cuisine. Trust us—your taste buds will thank you.
So go on, grab your buddies and get ready for a wild ride in the Palmetto State!