The Volunteer State, known for its compelling blend of music, history, outdoor adventures, and southern hospitality, has all the elements you need to host an unforgettable send-off into marital bliss.
Imagine a bachelor party set against soulful music in Memphis, adrenaline-inducing outdoor activities in the Great Smoky Mountains, or a sophisticated whiskey tasting tour in Nashville.
Tennessee's versatile offerings cater to all kinds of grooms-to-be, whether you're a sports fanatic, a history buff, a music enthusiast, or an outdoor adventurer.
Are you ready to discover the remarkable, thrill-packed, and sometimes unexpected experiences Tennessee has in store for your bachelor party?
Dust off your party hats, gather your crew, and venture into the dynamic world of Tennessee bachelor parties.
Fasten your seatbelts as we journey through experiences that will create memories far beyond the wedding bells!
1. Nashville Bar Crawl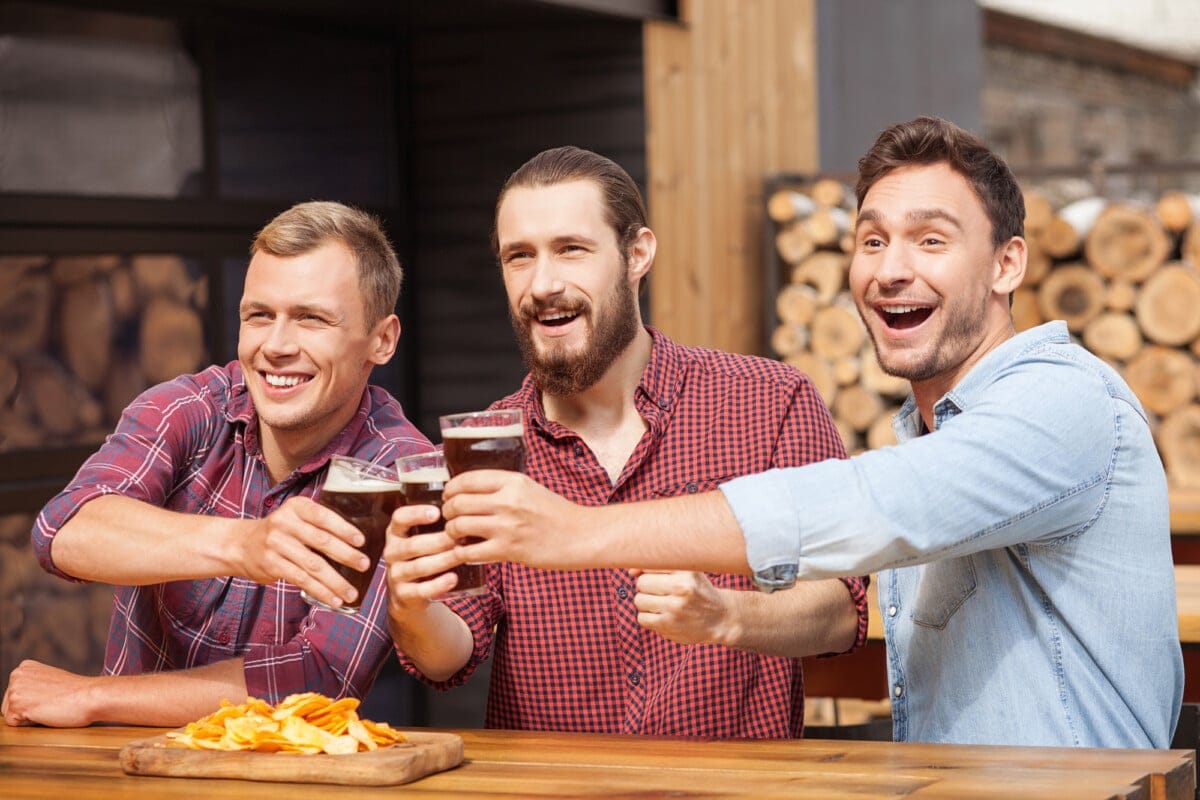 Get ready to experience an epic Nashville bar crawl as you and your crew hop from one amazing spot to another, sipping on local brews and soaking in the vibrant atmosphere.
Honky tonk hopping is a must-do when visiting Tennessee's capital, and with countless live music venues to choose from, there's never a dull moment.
From legendary spots like Tootsie's Orchid Lounge to newcomers making their mark on the scene, you'll be immersed in a world of toe-tapping tunes and unforgettable memories.
As you go through Music City, don't forget to sample some of the unique craft beers that have made Nashville a burgeoning hub for beer enthusiasts.
With every stop along your bar crawl adventure, you'll feel more connected to this city's rich history and culture – as visitors and as part of a community that celebrates life through song and shared experiences.
So grab your friends, raise a glass, and get ready to become honorary Nashvillians for the night!
2. Memphis Blues and BBQ Tour
Immerse yourself in Memphis's rich musical history and mouthwatering barbecue flavors during your celebratory weekend.
This vibrant city is known for its deep-rooted connection to blues, soul, and rock 'n' roll, offering the perfect backdrop for an unforgettable bachelor party experience.
As you explore iconic landmarks like Beale Street and Sun Studio, you'll quickly understand why this town has earned its reputation as one of America's most important cultural hubs.
And let's not forget about the BBQ – with cooking techniques passed down through generations and a fierce dedication to quality ingredients, Memphis is a true Mecca for barbecue aficionados.
Your Memphis Blues and BBQ Tour will take you on an incredible journey through time and taste.
Local guides will share fascinating stories about the legends who shaped Memphis music history – from B.B. King to Elvis Presley himself as you stroll down Beale Street.
Next up: dive into the world of smoky delights at some of the city's top-rated BBQ joints. You'll learn about different southern BBQ cooking techniques, such as dry rubs versus wet sauces, and slow-smoked ribs versus pulled pork sandwiches – all while feasting on these delectable creations alongside your closest friends.
By combining two essential elements that make Memphis great – music and food – this tour ensures that your bachelor party will be one for the books!
3. Great Smoky Mountains Adventure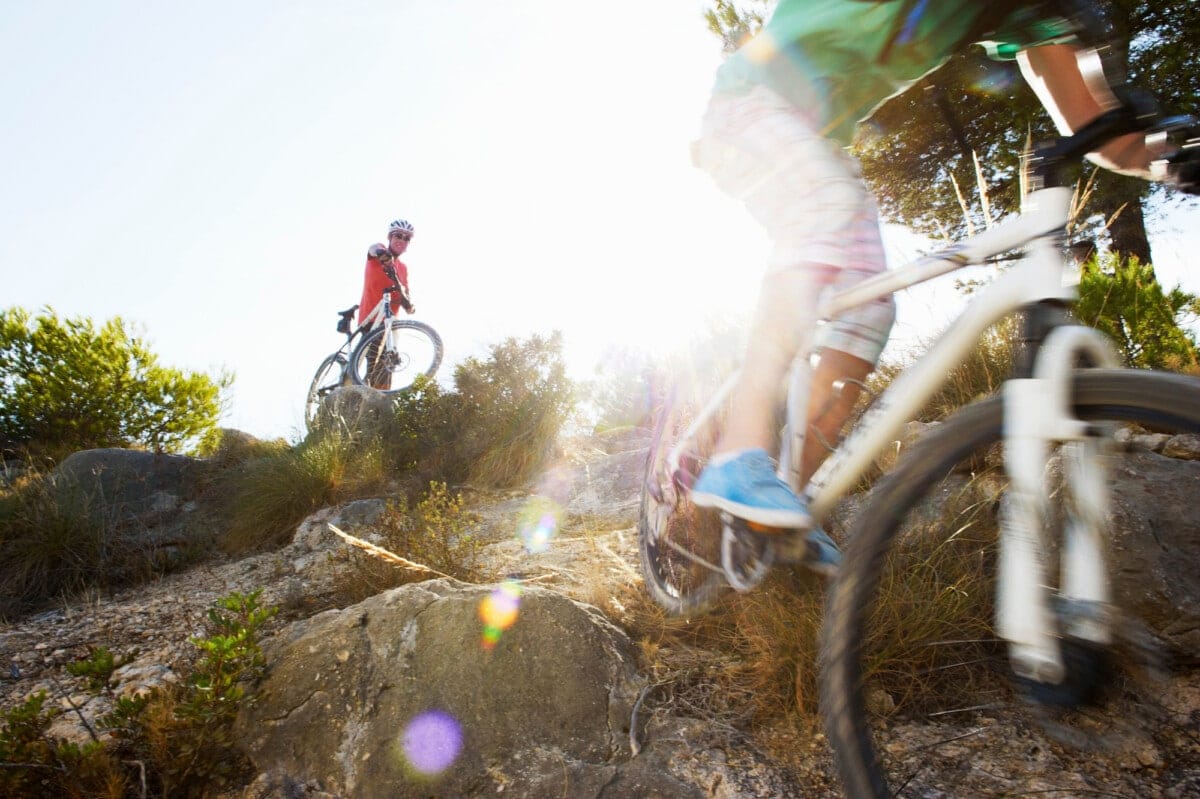 Prepare to embark on a Great Smoky Mountains adventure with outdoor activities and excursions that will take your breath away.
Lose yourself in the cozy comfort of cabin retreats nestled among nature's finest scenery, and find relaxation as you've never experienced it before.
Enjoy scenic drives through picturesque landscapes, and explore the beauty of this region by hiking its majestic trails – all waiting just for you!
a. Outdoor Activities and Excursions
You'll find no shortage of thrilling outdoor adventures and excursions to amp up the fun during your celebration in the Volunteer State!
Grab your best buds and head out for an adrenaline-pumping day of whitewater rafting down one of Tennessee's raging rivers.
Feel the thrill as you navigate roaring rapids while bonding over this exhilarating experience that'll have everyone talking for years.
If heights are more your thing, soar above the treetops on a zipline excursion, taking in breathtaking views of the surrounding landscape while feeling that invigorating rush only flying can provide.
Don't stop there – challenge yourselves with even more outdoor activities like rock climbing or mountain biking through scenic trails.
Explore caves together, discovering hidden underground wonders that will leave you all in awe.
Or perhaps try fishing or kayaking along serene waterways, sharing laughs and creating unforgettable memories with your crew.
Whatever you choose, Tennessee's diverse landscape offers endless possibilities for adventure-seekers looking to make their bachelor party a truly epic experience – one where friendships grow stronger and lifelong bonds are forged amid nature's beauty.
b. Cabin Retreats and Relaxation
Ready for some downtime after all those thrilling adventures?
A cabin retreat in Tennessee is the perfect way to unwind and relax with your closest friends.
Picture yourself nestled in a cozy cabin, surrounded by the natural beauty of the mountains, enjoying each other's company while indulging in some much-needed relaxation.
During your cabin retreat, there are plenty of ways to enjoy yourselves both indoors and outdoors:
Challenge each other with entertaining cabin games like pool, foosball, or board games.
Soothe your tired muscles at a nearby luxurious mountain spa.
Gather around a fire pit for late-night storytelling and laughter.
Prepare delicious meals together in a fully-equipped kitchen or have an outdoor BBQ.
Take strolls along scenic trails and breathe in that fresh mountain air.
Make this bachelor party one you'll never forget by combining excitement and relaxation during your stay in Tennessee.
You'll create lasting memories while strengthening bonds with your best buddies before taking that big step into married life.
c. Scenic Drives and Hiking Trails
Don't miss out on exploring the breathtaking scenic drives and hiking trails during your stay in Tennessee.
They offer an incredible opportunity to bond with your friends while immersing yourselves in nature's beauty.
Whether you're into mountain biking or waterfall exploration, there's something for everyone in this stunning landscape.
Take a drive along the Cherohala Skyway or the Natchez Trace Parkway to soak up the panoramic vistas of rolling hills and lush forests.
And when you're ready for a little adventure off-road, grab your bikes and hit one of Tennessee's many world-class mountain biking trails, like Raccoon Mountain or Enterprise South Nature Park.
As part of your bachelor party extravaganza, gather your crew and embark on some unforgettable hikes that will leave you inspired by mother nature herself.
From picturesque waterfalls like Fall Creek Falls or Cummins Falls to challenging treks up Mount LeConte or Chimney Tops, every step will bring new discoveries and shared memories with your closest friends.
So lace up those hiking boots, fill up your water bottles, and embrace the call of the wild as you traverse through Tennessee's remarkable landscape.
You'll create memories that will last a lifetime and solidify bonds with those who matter most.
4. Chattanooga Riverfront Experience
Imagine a thrilling adventure along the Chattanooga Riverfront, where unforgettable memories are just waiting to be made.
Gather your closest friends for an action-packed bachelor party in this vibrant Tennessee city, offering everything from riverboat cruises to underground exploration.
The beautiful scenery and lively atmosphere of Chattanooga's Riverfront area make it a perfect location for bonding with your buddies while celebrating your last days of singlehood.
Begin your day by embarking on one of the scenic riverboat cruises that glide along the Tennessee River.
Take in stunning panoramic views as you sip on refreshing beverages and enjoy live entertainment.
As evening approaches, dive into Chattanooga's mysterious side by exploring its famous underground caverns like Ruby Falls or Raccoon Mountain Caverns.
This unique experience will leave you all feeling connected and awed by nature's wonders.
Afterward, head back to the surface for some well-deserved drinks at one of the many bars and restaurants lining the bustling Riverfront district, creating lasting memories as you celebrate with laughter and camaraderie.
5. Knoxville Craft Beer and Whiskey Tasting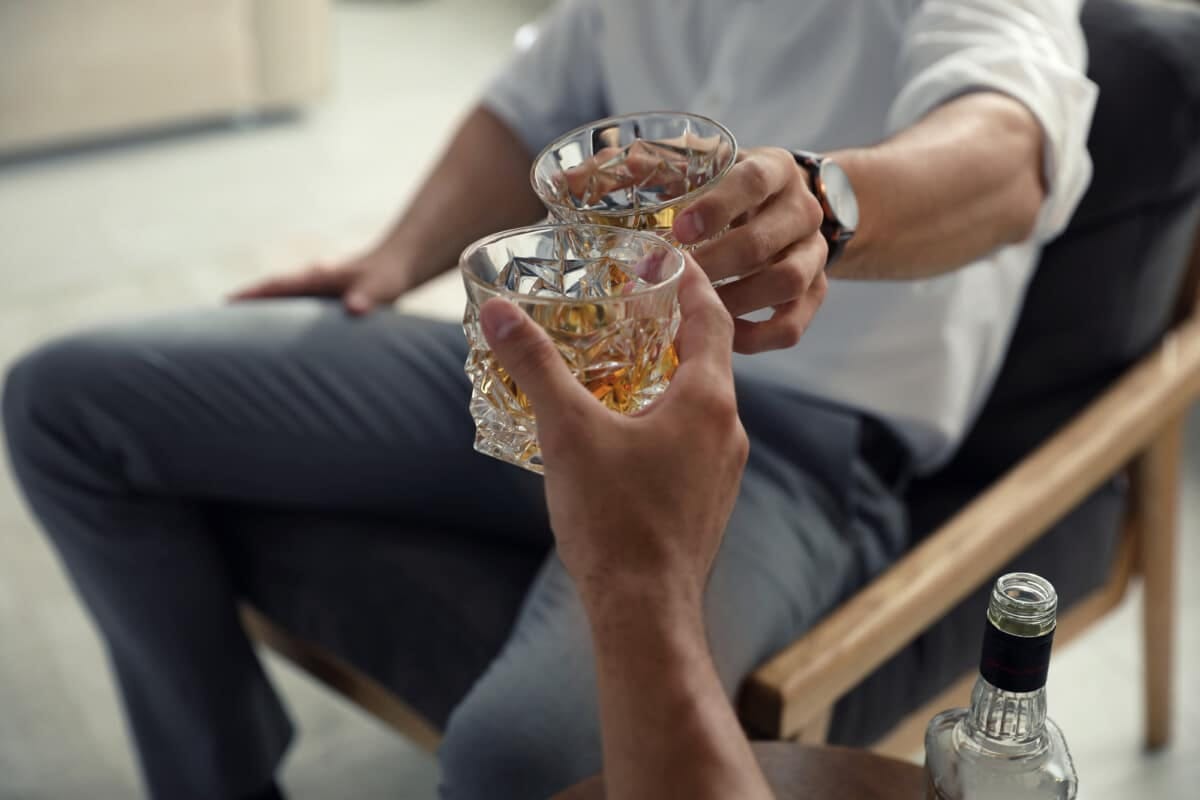 Knoxville's craft beer and whiskey scene offers you and your friends an enticing escape.
You can sip on some of the finest, locally-brewed beverages while soaking in the lively atmosphere of this charming city.
As you embark on a journey through Knoxville breweries and whiskey distilleries, you'll immerse yourself in a world of flavorful concoctions while connecting with your closest pals.
From hoppy IPAs to smooth sipping whiskeys, there's something for everyone to enjoy as you toast to the upcoming nuptials.
Begin your adventure by touring local breweries like Alliance Brewing Company or Crafty Bastard Brewery, where unique brews await discovery.
Or perhaps venture off the beaten path to explore hidden gems such as Pretentious Beer Co., where artisanal glassware is crafted alongside equally impressive beers.
No bachelor party would be complete without a taste of Tennessee's famous whiskey.
You can visit distilleries like Knox Whiskey Works or PostModern Spirits for an unforgettable experience that will leave you feeling like a true connoisseur.
So gather your crew, raise a glass, and create lasting memories as you celebrate camaraderie and indulge in Knoxville's finest libations.
Final Thoughts
So, grab your crew and let Tennessee's vibrant spirit ignite the fire within.
Like a timeless tune humming through the mountains, these bachelor party ideas will echo in your memories for years.
Embrace the adventure, savor the flavors, and drink in the camaraderie like a fine whiskey.
The Volunteer State beckons you to celebrate friendship and create unforgettable moments before tying the knot.