Whether you're a native Texan, an adopted son, or a first-time visitor, Texas offers many unique experiences that will make your bachelor party a legendary event.
From the pulsating energy of Houston and Dallas to the laid-back vibes of Austin, the coastal allure of Corpus Christi, and the breathtaking views of Big Bend, Texas is a playground for all types of grooms-to-be and their comrades.
Imagine wild rodeos, craft beer tours, high-speed racing experiences, deep-sea fishing adventures, sumptuous BBQ feasts, and more.
We've got ideas for thrill-seekers, food lovers, sports enthusiasts, music buffs, and those just looking for a good old-fashioned Texas time.
Ready to dive into this exciting journey?
Adjust your cowboy hats, prepare your best cheers, and join us as we venture into the heart of Texas to discover unparalleled bachelor party adventures.
Get ready, fellas – the Lone Star State is calling and promises an unforgettable ride!
1. Adrenaline-Pumping Outdoor Adventures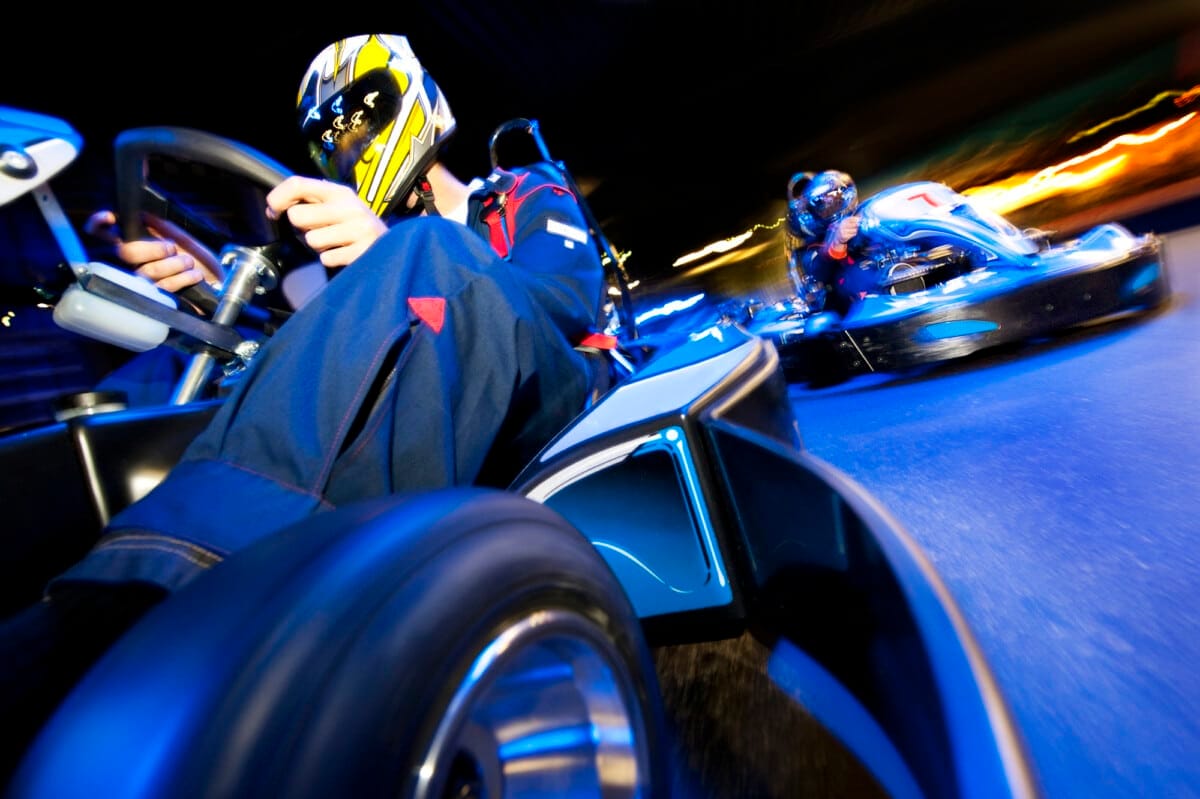 Y'all ready for some heart-pounding, adrenaline-fueled escapades in the great Lone Star State?
Gather your groomsmen and kick off your bachelor party with a thrilling white water rafting trip down the Rio Grande or Guadalupe River. 
Feel the rush as you navigate roaring rapids, conquer challenging obstacles, and bond with your buddies over this unforgettable experience.
Afterward, elevate the excitement even more by soaring through the skies on a zipline adventure.
Texas offers several breathtaking locations, like Lake Travis or New York Zipline Canopy Tours at Texas Hill Country, where you can race each other among treetops and enjoy stunning landscape views.
Now that y'all have conquered land and water, it's time to celebrate Texas style!
Refuel with a hearty BBQ feast from famous local joints like Franklin Barbecue or Pecan Lodge before hitting up some honky-tonks for live music and two-stepping lessons. 
Share stories of your adventures while sipping ice-cold Lone Star beers or craft cocktails from renowned distilleries like Treaty Oak Distilling.
As night falls, gather 'round a roaring campfire under that big ol' Texas sky to toast marshmallows, share laughs, and create lifelong memories together – forging an unbreakable bond between you and your crew during this once-in-a-lifetime bachelor party experience.
a. Golfing at Top-Rated Courses
Golfing at top-rated courses is a hole-in-one way to celebrate with your buddies, mixing friendly competition and stunning scenery for a truly unforgettable experience.
Texas boasts some of the finest golf courses in the country, each offering unique challenges that will test your skills and provide ample opportunities for swing improvement tips from your pals.
From the rolling hills of Barton Creek Resort in Austin to the breathtaking views of TPC San Antonio, you'll find plenty of options to suit every skill level and create lasting memories together.
One great idea for incorporating Texas culture into your bachelor party golf outing is to hold a cowboy-themed tournament.
Encourage everyone to dress up in their best Western wear as they tee off, complete with boots, hats, and bolo ties – this not only adds an element of fun but also fosters camaraderie among your group.
Arrange for a post-round barbecue feast featuring Texan favorites like brisket, ribs, and ice-cold local brews while you all swap stories about those amazing shots (and near misses) on the course.
With this perfect blend of leisurely activity and Lone Star State flair, you're sure to walk away with cherished memories that will last long after the final putt has been sunk.
b. Go-Kart Racing
For a thrilling and adrenaline-pumping alternative, consider go-kart racing as part of your celebratory plans.
Texas is home to some fantastic indoor and outdoor karting venues where you and your buddies can indulge in some friendly speed competition.
Feel the excitment around the track, battling it out for bragging rights and proving who's truly the fastest among you.
Plus, with options for kart customization, each member of your bachelor party can add their personal flair to their ride.
Go-kart racing isn't just about speed – it's also about camaraderie and bonding over a shared experience that brings out everyone's inner child.
Whether you're a novice or an experienced racer, go-kart tracks throughout Texas cater to all skill levels, ensuring that everyone in your group has an unforgettable time.
Afterward, relive the excitement over some cold brews at one of the many local watering holes nearby.
Trust us; there's no better way to create lasting memories with your closest friends than by embracing this exhilarating activity deep in the heart of Texas!
2. Relax and Unwind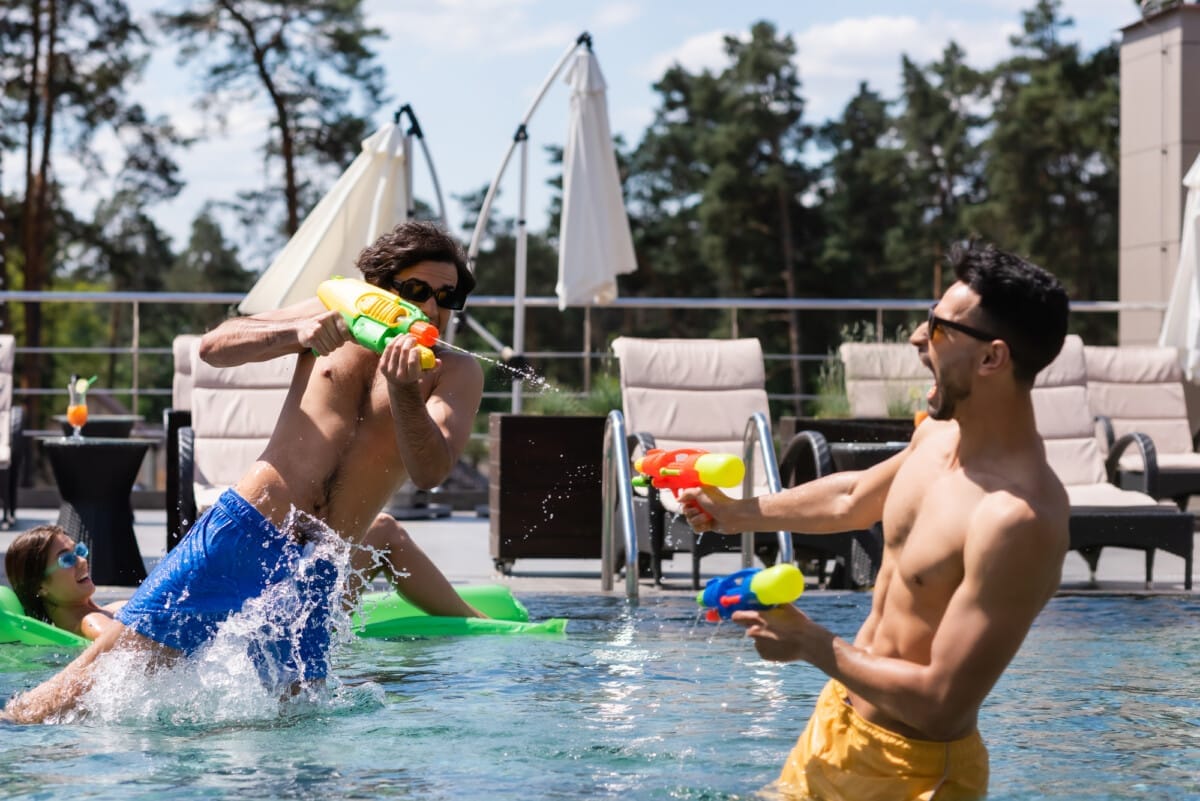 If you want to relax and unwind during your Texas celebration, consider renting a lake house for the weekend, hitting the beach in Corpus Christi, or enjoying a spa day in the Hill Country.
These options will allow you to immerse yourself in Texas culture while creating unique memories with your friends.
Paying attention to detail and planning ahead will ensure a successful event that everyone will enjoy.
a. Rent a Lake House for the Weekend
Imagine spending an entire weekend at a stunning lake house with your best buddies, enjoying water activities and soaking up the sun.
Texas offers plenty of idyllic lakeside spots where you can indulge in some thrilling watersport fun and try your hand at lake fishing.
There's nothing quite like reeling in a huge catch while surrounded by friends who share your passion for the outdoors.
With miles of pristine shoreline, crystal clear waters, and countless boat rental options, you'll never run out of ways to make unforgettable memories during this special time together.
Renting a lake house for the bachelor party provides ample opportunities to bond with your closest pals and partake in quintessential Texan experiences such as BBQs, campfires, and stargazing under the wide-open skies.
Spend your days tearing it up on jet skis or wakeboards before retiring to the comfort of your luxurious cabin for relaxation and camaraderie.
As night falls, gather around a roaring fire pit with drinks in hand and reminisce about old times while creating new stories that will last a lifetime.
A weekend spent at a Texas lake house is sure to bring everyone closer together while celebrating this milestone event in true Lone Star State fashion.
b. Hit the Beach in Corpus Christi
As you ride the waves of life toward your new chapter, embrace the sun and sand in Corpus Christi with your crew by your side.
This coastal gem boasts beautiful beaches perfect for a day of beach volleyball, surf lessons, and relaxation with friends.
Gather your squad and head to popular spots like Whitecap Beach or Padre Island National Seashore for some friendly competition on the sand as you spike those volleyballs into the salty breeze.
Take advantage of Texas' Gulf Coast charm by booking surf lessons at a local surf school – what better way to bond than learning to ride some gnarly waves together?
After an adrenaline-packed day on the water, refuel at one of Corpus Christi's many waterfront restaurants offering fresh seafood and ice-cold beverages.
Don't forget to check out local breweries such as Lorelei Brewing Company or Lazy Beach Brewery for a taste of Texas craft beer culture while sharing stories from past adventures with your closest pals.
As night falls, dance away any pre-wedding jitters at one of Corpus Christi's lively bars or clubs before retiring back to your beachside accommodations where you can toast under a starry sky surrounded by those who've been there through thick and thin.
With every laugh shared, memory created, and wave conquered during this unforgettable bachelor party in Corpus Christi, you'll know that no matter where life takes you next – these friendships will stand strong like the sea oats among the dunes.
c. Enjoy a Spa Day in the Hill Country
You can't go wrong with a spa day in the Hill Country, where relaxation and pampering await you and your pals.
This beautiful region of Texas is known for its rolling hills, picturesque landscapes, and tranquil atmosphere – the perfect setting for some quality guy time before the big wedding day.
Treat yourself to luxurious Hill Country massages, rejuvenating facials, and other top-notch spa services that will leave you feeling refreshed and ready to tackle anything life throws at you.
Round up your buddies and head to one of the many premier spas in the area, where skilled therapists will work their magic on those tired muscles and stressed minds.
Enjoy a group massage session or indulge in personalized treatments tailored to each individual's needs.
And don't forget about those amazing rejuvenating facials – nothing says 'ready for wedding photos' like glowing skin!
After your spa treatments, continue bonding with your friends by exploring local wineries or embarking on a scenic hike through the breathtaking countryside.
By spending your bachelor party enjoying a spa day in the Hill Country, you'll create lasting memories while giving yourselves that much-needed break before all eyes are on you at the main event.
Final Thoughts
In the Lone Star State, you'll never run out of unique and unforgettable ways to make your bachelor party one for the books.
From adrenaline-pumping outdoor adventures to embracing the cowboy culture, Texas has it all.
So saddle up, partner! Get ready to explore urban hotspots, cheer on your favorite sports teams, or simply kick back and relax.
You're in for a Texas-sized celebration that's sure to create memories that'll last a lifetime.