Gentlemen, pack your bags and dust off your adventure gear because we're about to dive headfirst into the scenic landscapes of Utah, planning an epic bachelor party that will live long in your memories.
This astonishing state, renowned for its striking natural formations and vibrant culture, has a wealth of bachelor party treasures tucked away in its picturesque corners.
Utah is a captivating blend of bustling urban life, serene wilderness, and jaw-dropping outdoor beauty, making it a playground for an unforgettable bachelor party.
Picture white-water rafting on the Colorado River, exploring Salt Lake City's vibrant nightlife, camping under the stars in one of the 'Mighty 5' national parks, private brewery tours, and more. 
Whether you're an adrenaline chaser, a connoisseur of culture, a nature lover, or a city slicker, we've got something in this guide for every groom-to-be and crew.
So, are you ready to embark on this exhilarating journey?
Strap on your party hats, rally your band of brothers and join us as we navigate the diverse, thrill-packed, and occasionally quirky world of bachelor party planning in Utah.
Hold onto your drinks, gents – this is set to be an adventure for the ages!
1. Outdoor Adventure Excursions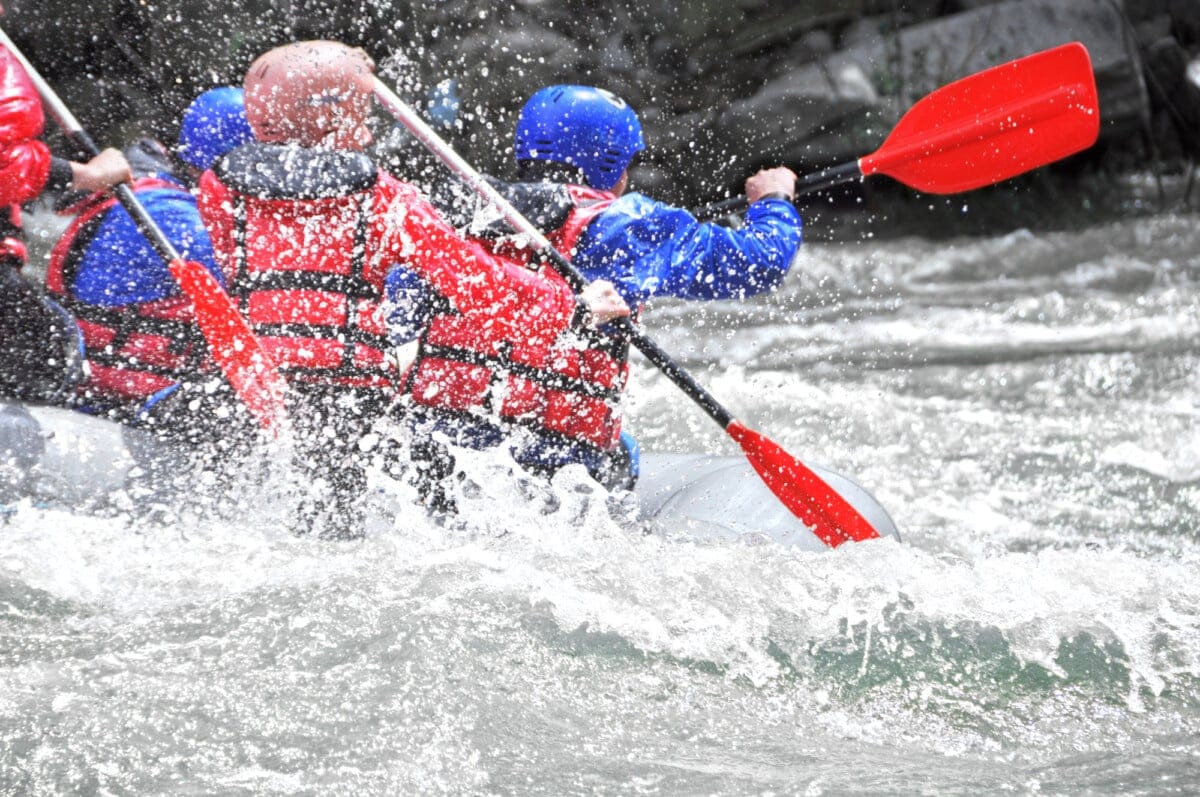 You won't believe the thrilling outdoor adventures awaiting your crew in this breathtaking state!
Utah is perfect for an unforgettable bachelor party experience with canyoneering adventures and rafting trips.
Imagine navigating through narrow slot canyons, rappelling down stunning waterfalls, and bonding with your closest friends while exploring some of Mother Nature's most beautiful landscapes.
Trust us, there's no better way to create lasting memories before tying the knot than by challenging yourselves on these adrenaline-pumping excursions.
If that wasn't enough, why not take your group on a thrilling white-water rafting trip?
Experience the rush of navigating powerful rapids while surrounded by awe-inspiring scenery in one of Utah's many river systems.
Whether you're new to rafting or seasoned pros, there are options for every skill level to guarantee an unforgettable time together.
So go ahead – indulge your adventurous side and make your bachelor party a unique experience that everyone will be discussing for years to come!
2. Salt Lake City Nightlife
In Salt Lake City's vibrant nightlife, you'll immerse yourself in a world of entertainment and excitement perfect for celebrating with your closest friends.
Urban exploration will lead you to unique bars, clubs, and lounges catering to every taste and vibe.
With its sophisticated culinary scene, be prepared to indulge in mouth-watering dishes at award-winning restaurants before hitting the dance floor or enjoying live music at local hotspots.
As you go through the city's lively streets, don't miss out on experiencing some of Utah's finest craft breweries and distilleries where you can bond with your buddies over locally-produced beers and spirits.
Whether catching a game at a sports bar or challenging each other to arcade games at a trendy pub, there is no shortage of memories waiting to be made during your unforgettable bachelor party in Salt Lake City.
a. Sporting Events and Activities
Sporting events and activities in Salt Lake City are the icing on the cake, offering a thrilling assortment of adrenaline-pumping experiences for an unforgettable celebration with your crew.
Whether you're a die-hard sports fan or just looking to bond with your buddies over friendly competition, this city has something for everyone.
Stadium tours provide an exciting behind-the-scenes look at iconic venues like Rio Tinto Stadium and Vivint Smart Home Arena.
You can walk through the halls that legends have passed before and learn about their rich histories.
Paintball battles offer a high-energy way to test your skills as you strategize, communicate, and work together to achieve victory.
Get ready to unleash your competitive spirit by participating in unique sporting experiences like go-kart racing or indoor skydiving – both guaranteed ways to bring out the inner daredevil in all of you.
For those who prefer outdoor adventures, consider trying out white water rafting or hitting up one of Utah's many beautiful golf courses for an afternoon on the greens.
No matter which activity you choose, sharing these memories with your closest friends will create bonds that last a lifetime while giving you stories to reminisce about long after the bachelor party has ended.
So gear up, gather your crew, and dive into Utah's exciting world of sports and adventure – it's time to celebrate!
b. Relax and Recharge
After all that action, it's essential to kick back and recharge with some relaxation in Salt Lake City.
Utah offers a perfect blend of outdoor beauty and urban sophistication, making it an ideal destination for those looking to relax and unwind during their bachelor party weekend.
From spa retreats to nature hikes, there are countless ways to destress and bond with your buddies before the big day.
Spa retreats: Indulge in some pampering at one of Salt Lake City's many luxurious spas, offering treatments like massages, facials, mud wraps, and more. Enjoy a full day of relaxation while bonding with your friends over much-needed restorative treatments.
Nature hikes: Connect with nature on one of Utah's breathtaking hiking trails. There are plenty of options for everyone so don't forget to take in the stunning views along the way!
Yoga classes: Unwind and find balance by participating in group yoga sessions during your bachelor party weekend. Many studios in Salt Lake City offer private classes tailored just for your group.
Beer tasting tours: After all that physical activity and relaxation, toast to the groom-to-be with a local beer tasting tour. Visit several breweries around town while learning about each unique brew.
No matter how you spend your time relaxing and recharging during your bachelor party getaway in Utah, you'll be sure to create unforgettable memories with your closest friends as you prepare for the next chapter of life together.
3. Unique Utah Experiences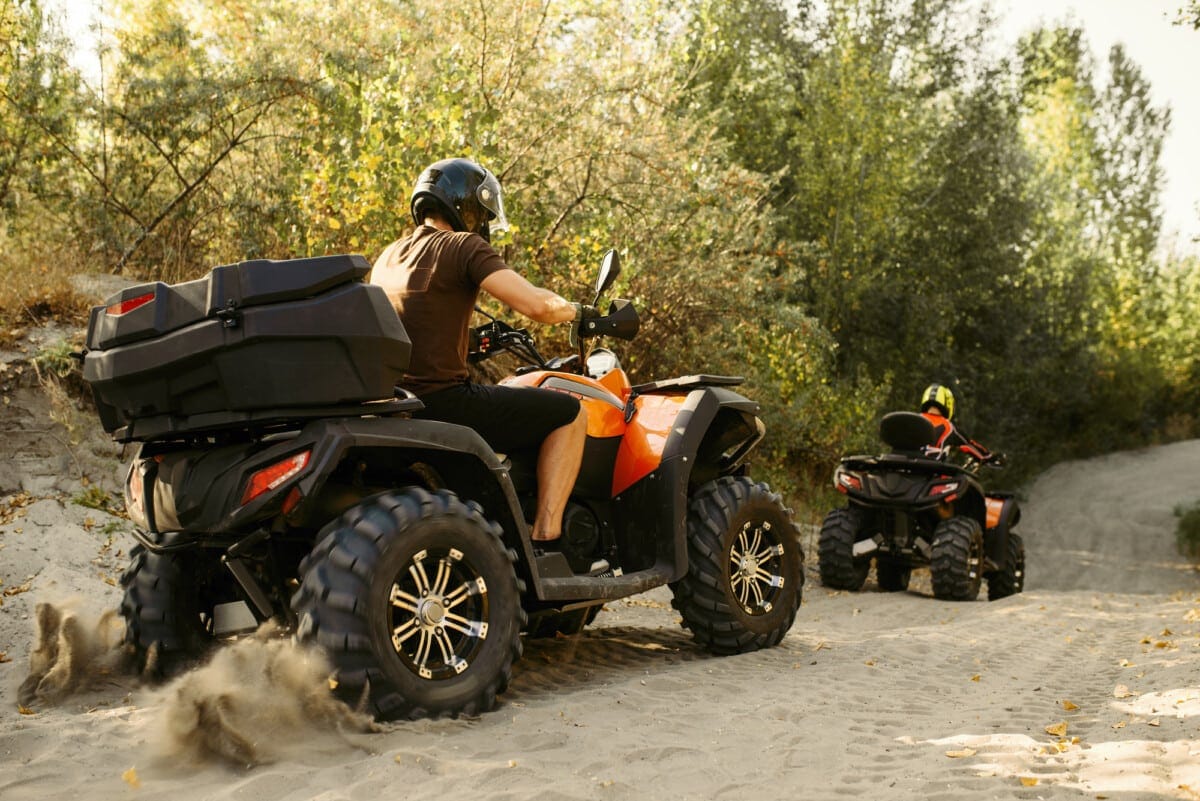 Ready for some one-of-a-kind adventures you won't find anywhere else? Utah's got you covered!
From the awe-inspiring natural beauty to thrilling outdoor activities, your bachelor party will be filled with unforgettable experiences.
Whether you're seeking an adrenaline rush or a more laid-back adventure, there's something for everyone in this diverse state.
For an out-of-this-world experience, take advantage of Utah's incredible stargazing opportunities.
Join a guided tour or venture out on your own to witness some of the darkest skies in the country, perfect for spotting constellations and witnessing meteor showers. 
If getting down and dirty is more your style, hit the desert on an ATV tour to explore miles of stunning terrain like never before.
Check out this table for even more unique Utah experiences:
Don't miss out on these unique Utah experiences that'll make your bachelor party truly memorable!
With such exciting options available to suit every taste and interest, there's no doubt that you'll create lasting bonds and memories with your closest friends as you embark on these incredible adventures together.
Final Thoughts
So, you've got the ultimate bachelor party checklist in hand, and Utah's calling your name.
Don't just sit there like a bump on a log, gather your mates and embark on an unforgettable adventure!
From outdoor escapades to electrifying nightlife, there's truly something for everyone.
Whether you're adrenaline junkies or relaxation enthusiasts, Utah has it all.
So saddle up and let the good times roll – create memories that'll last a lifetime and give your buddy the best send-off into married life!