Just saying "Alabama" evokes images of lush green fields, soulful country music, warm southern charm, and hospitality that's as sweet as peach cobbler.
But did you know that Alabama is also a fabulous destination for a bachelorette party you and your squad will remember forever?
As the saying goes, "There's always something happening in the Heart of Dixie! From the glitzy nightlife of Birmingham, quaint and quirky experiences in Huntsville, to the sun-soaked beaches of Gulf Shores, there's truly something for every bride-to-be and her tribe.
So pour yourself a sweet tea, kick back, and explore the endless possibilities for a truly unforgettable bachelorette experience. Let the Southern Belle in you shine as you plan the ultimate send-off into marital bliss!
Experience Alabama's Vibrant Nightlife
You'll love exploring the lively nightlife scene in Alabama, where over 200 bars and clubs await your squad for endless fun!
The state offers a variety of nightlife districts for you to choose from, each with its unique vibe and atmosphere.
Whether you're looking for swanky rooftop bars to sip on cocktails while enjoying panoramic views or energetic dance clubs where you can dance the night away, Alabama has got you covered.
So gather your friends, put on your dancing shoes, and get ready to create unforgettable memories together.
For an ultimate bachelorette party experience, head over to Birmingham's Lakeview District or Mobile's Dauphin Street – both hotspots are brimming with trendy bars, live music venues, and bustling crowds that will make you feel part of the vibrant local scene.
If dance clubs are more your style, check out places like Club Skky in Birmingham or Midnight Rodeo in Mobile; these popular spots offer pulsating beats that will have everyone in your group moving their feet all night.
Don't miss out on this opportunity to bond with your besties while participating in Alabama's exciting nightlife – it's sure to be an unforgettable adventure filled with laughter and shared memories!
Outdoor Adventure Activities
Get ready to embrace your adventurous side with thrilling outdoor activities that'll make lasting memories with your gal pals!
Alabama offers a variety of exciting outdoor adventures for you and your friends to bond over during your bachelorette party.
Start by grabbing those paddles and hitting the water for exhilarating river kayaking. With numerous rivers and streams throughout the state, there's no shortage of beautiful scenery and wildlife to explore.
You can even amp up the adrenaline by tackling white-water rapids or opt for a more leisurely float down a peaceful stream.
If soaring through the sky is more your style, zipline tours are just what you need. Feel the wind in your hair as you glide from platform to platform, taking in breathtaking views of Alabama's lush forests and picturesque landscapes.
Several zipline companies offer guided tours tailored to varying skill levels, so there's something for everyone in your group, from first-timers to experienced thrill-seekers.
Whether navigating aerial obstacle courses or racing each other on tandem lines, this high-flying adventure will have everyone buzzing long after the bachelorette festivities end.
Relaxing Spa Retreats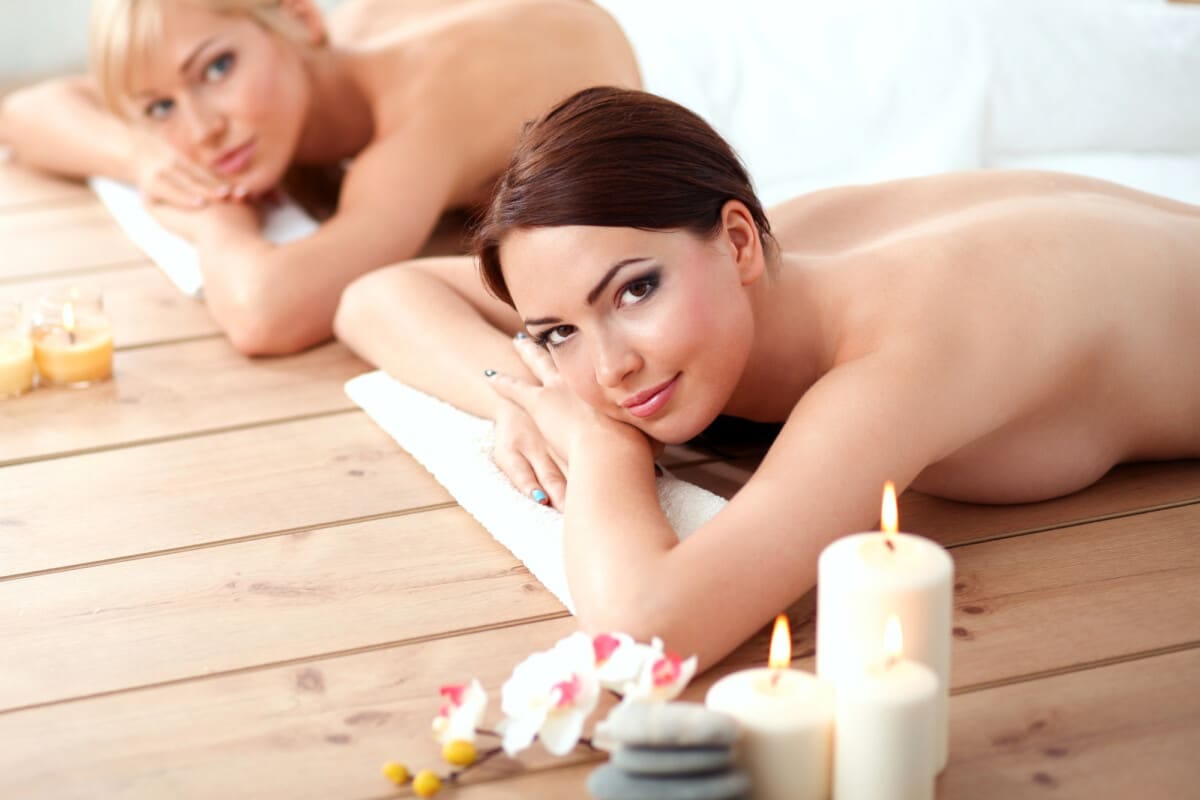 If you're looking for a more serene experience, look no further than indulging in a luxurious spa retreat with your besties. Alabama offers an array of stunning spas where you can unwind, relax, and rejuvenate before the big day.
Picture yourself and your friends enjoying tranquil massages, rejuvenating facials, and other pampering treatments as you spend quality time together surrounded by beautiful settings.
Create lasting memories with your closest friends by sharing in this blissful experience that will leave everyone feeling refreshed and revitalized.
Choose from top-notch spa resorts like the Marriott Shoals Hotel & Spa or the Grand Hotel Golf Resort & Spa for an unforgettable bachelorette weekend getaway.
These luxurious retreats offer exquisite accommodations and world-class spa services catering to all your relaxation needs.
Delight in a soothing aromatherapy massage or revitalize your skin with a brightening facial treatment. Whatever you choose, it will be a memorable bonding experience for you and your girls.
Don't forget to toast to each other's happiness while soaking in the hot tub or lounging by the pool. After all, these moments of shared joy will last a lifetime!
Explore Alabama's Rich History and Culture
Dive into the fascinating history and culture of the Heart of Dixie with your best friends, as y'all explore historic sites, museums, and vibrant art scenes together.
Kick off your bachelorette weekend with a historic landmarks tour that takes you through Alabama's rich past, from Civil Rights landmarks to antebellum mansions.
As you journey through time, be sure to stop by some of the state's iconic museums like the Birmingham Civil Rights Institute and the Rosa Parks Museum in Montgomery. 
These immersive experiences are educational and offer a unique bonding opportunity for you and your gal pals.
Don't miss out on experiencing Alabama's lively cultural festivals during your bachelorette celebration.
From Mobile's Mardi Gras celebrations to Birmingham's Sidewalk Film Festival or Florence's WC Handy Music Festival, there are diverse events throughout the year that showcase local talents in music, arts, and cuisine. 
Attending these vibrant gatherings will allow you and your besties to immerse yourselves in Southern culture while creating lasting memories together in this historically-rich state.
So gather up your girlfriends and prepare for an unforgettable adventure exploring Alabama's rich history and thriving cultural scene!
Indulgent Food and Drink Experiences
Savor the mouthwatering flavors of Southern cuisine as y'all indulge in unforgettable food and drink experiences throughout your visit to the Heart of Dixie.
Alabama offers many indulgent options that will make your bachelorette party an epicurean dream come true.
Start with one of the many Gourmet Crawls available, where you and your friends can taste your way through some of the best restaurants in cities like Birmingham, Mobile, or Huntsville.
From traditional Southern comfort food to fresh seafood delicacies, there's something for everyone to enjoy.
Take a break from all that feasting by attending Wine Tastings at some of Alabama's finest vineyards.
Discover new favorites while sipping on award-winning wines surrounded by picturesque scenery that'll leave y'all breathless. 
Many wineries also offer tours so you can get a behind-the-scenes look at how their delicious vino is made, making it a fun and educational experience for everyone involved.
So gather up your girls and toast to fabulous food, delightful drinks, and lifelong friendships during this memorable bachelorette party in sweet home Alabama!
Final Thoughts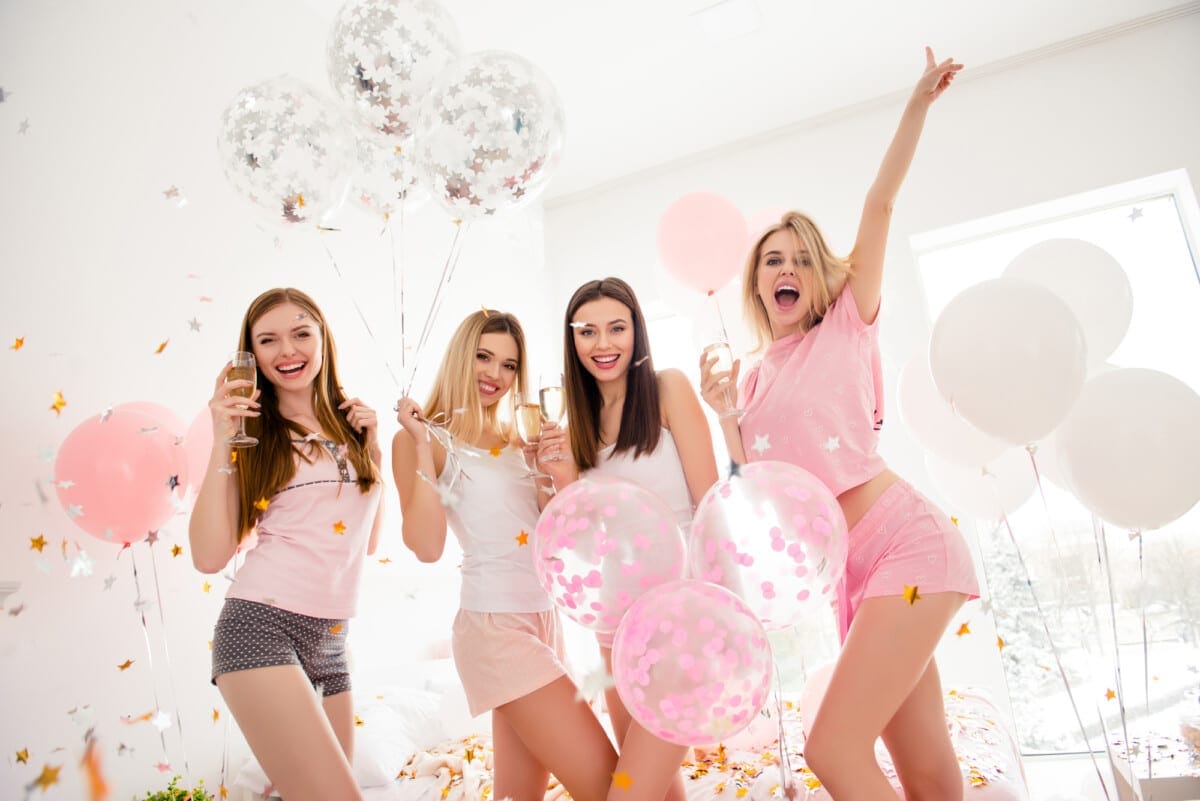 So, you think Alabama might not be the perfect spot for a bachelorette party? Think again! Alabama truly has it all for an incredible bachelorette party experience that everyone will enjoy.
With its lively nightlife, thrilling outdoor adventures, and indulgent food experiences, your celebration is bound to be unforgettable. Remember the relaxing spa retreats and the rich history to explore.
Go ahead and start planning your ultimate southern bash in this amazing state!