The clock ticks down, the excitement is palpable, the once-in-a-lifetime event is about to take place: your wedding day.
But before that grand day, another milestone deserves equal pomp and show, a time-honored tradition transformed over the years into an epic celebration of female friendship – the bachelorette party.
You've got the bride and the squad, and now all you need is a standout plan that transcends the mundane, well-trodden paths of nightclub-hopping and spa weekends.
Suppose you want to celebrate your last hurrah as a single woman in a truly unique and unforgettable fashion. Have you considered the wild, untamed beauty of the Last Frontier, Alaska?
Set against a backdrop of glacial landscapes, under the ethereal glow of the Northern Lights, and surrounded by majestic wildlife, Alaska presents an array of unconventional bachelorette party experiences that effortlessly blend adventure with bonding, making for cherished memories. 
Glacier Hiking and Ice Climbing
Imagine yourself strapping on your crampons and exploring stunning glaciers as you hike or ice climbs with your best friends by your side!
Alaska offers the perfect backdrop for an unforgettable bachelorette party filled with adventure, bonding, and breathtaking scenery.
Glacier exploration provides a unique way to connect with nature while creating lifelong memories with your closest pals.
As you traverse icy landscapes, follow ice climbing tips from experienced guides to ensure a safe and exhilarating experience.
There's something truly magical about conquering a glacier together – it's an incredible shared experience that will strengthen your bonds and leave you all in awe of Alaska's natural beauty.
Sign up for guided tours that cater specifically to groups like yours, so you can learn the ropes (literally) and pick up essential ice climbing tips as you go.
Dog Sledding Adventures
Imagine meeting and greeting your team of sled dogs before embarking on a thrilling dog sledding adventure through scenic trails and snow-capped mountains.
You'll get up close and personal with these amazing animals while experiencing the breathtaking beauty of Alaska's wilderness.
Don't miss this unique opportunity to explore the great outdoors in a way you've never imagined!
Meet and Greet with Sled Dogs
Who wouldn't want to kick off their last fling before the ring by snuggling up with some furry sled dogs?
You will get to meet these adorable and hardworking canines and learn about sled dog history and discover how these incredible animals have played a vital role in Alaska's culture. 
Plus, you'll pick up some valuable canine care tips from knowledgeable mushers that will be useful if you're a dog lover or planning to own one someday.
This unique experience is perfect for those who want to create unforgettable memories with their best friends while bonding over their love of animals.
During your meet and greet with sled dogs, you'll be introduced to various breeds like Alaskan Malamutes, Siberian Huskies, and Alaskan Huskies – each known for their strength, endurance, and keen sense of direction.
You'll witness firsthand the powerful bond between mushers and their loyal companions as they train together for upcoming races or expeditions.
And what could be more heartwarming than snuggling up with these friendly pooches after an exciting day out in the snow?
It's an experience that will leave everyone feeling a deep connection with each other and nature itself – making it the ultimate bachelorette party activity in Alaska!
Scenic Trails and Snow-Capped Mountains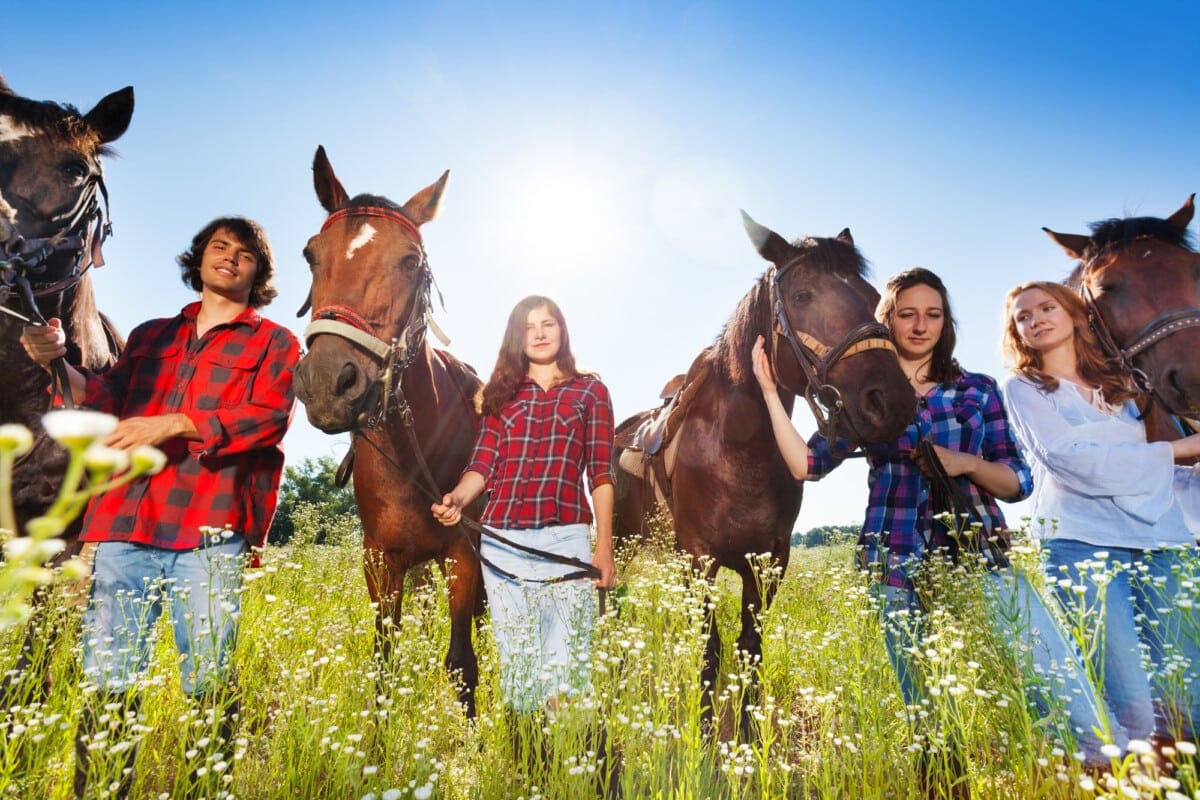 You'll be captivated by Alaska's scenic trails and snow-capped mountains, providing an exquisite backdrop for your pre-wedding festivities.
Imagine starting your day with mountain yoga, surrounded by the serene beauty of nature, filling your lungs with crisp, clean air as you stretch and rejuvenate before embarking on a day of adventure.
Picture yourself and your closest friends exploring the breathtaking Alaskan landscape on a scenic horseback ride, forging unforgettable memories while taking in the awe-inspiring views.
You'll feel an undeniable sense of belonging to this majestic land as you traverse through lush forests and tranquil streams.
The camaraderie of shared experiences will strengthen the bond between you and your fellow bachelorette party attendees.
Whether discovering hidden gems off the beaten path or conquering challenging hikes to reach panoramic vistas, these moments amidst Alaska's unparalleled natural splendor will create lifelong memories that celebrate friendship and love.
Northern Lights Viewing
Witnessing the northern lights will truly be the highlight of your trip, making your soul dance with joy as the sky puts on a mesmerizing light show just for you!
Alaska is one of the best places in the world to see this natural wonder, and there's no better way to bond with your friends than by experiencing it together.
Bundle up for some nighttime snowshoeing under the aurora-filled sky or set up camp at a prime viewing location where you can spend hours gazing at nature's finest artwork.
To make this experience even more unforgettable, consider incorporating these activities into your northern lights-themed bachelorette party:
Join an aurora photography workshop to learn how to capture stunning images of the night sky
Book a stay at a cozy cabin or lodge that offers optimal viewing opportunities from its grounds
Take part in a guided dogsledding tour beneath the dancing lights
Relax in steaming hot springs while admiring the colorful display above
With these unforgettable activities and experiences, celebrating your upcoming nuptials under Alaska's enchanting northern lights will create memories that last a lifetime.
Relaxing in Hot Springs
There's nothing quite like unwinding in soothing hot springs after a day of adventure, making it the perfect addition to your northern lights escapade.
Alaska is home to several natural hot springs that offer relaxing soaks and boast various mineral benefits for your body. 
As you and your friends immerse yourselves in these warm waters, you'll feel a sense of belonging and connection with each other while surrounded by the stunning Alaskan landscape.
These hot springs offer unique experiences beyond their soothing soaks – from exploring ice sculptures at the Aurora Ice Museum at Chena Hot Springs to wandering through abandoned resort ruins at Circle Hot Springs.
These shared experiences will bring your group closer together as you venture off the beaten path and bond over new memories made in this breathtaking environment.
Alaskan Themed Dinner Party
Imagine indulging in traditional Alaskan cuisine while being entertained by local performances at your very own Alaskan-themed dinner party.
You'll savor unique dishes native to the region and enjoy authentic entertainment that showcases Alaska's rich cultural heritage.
Traditional Alaskan Cuisine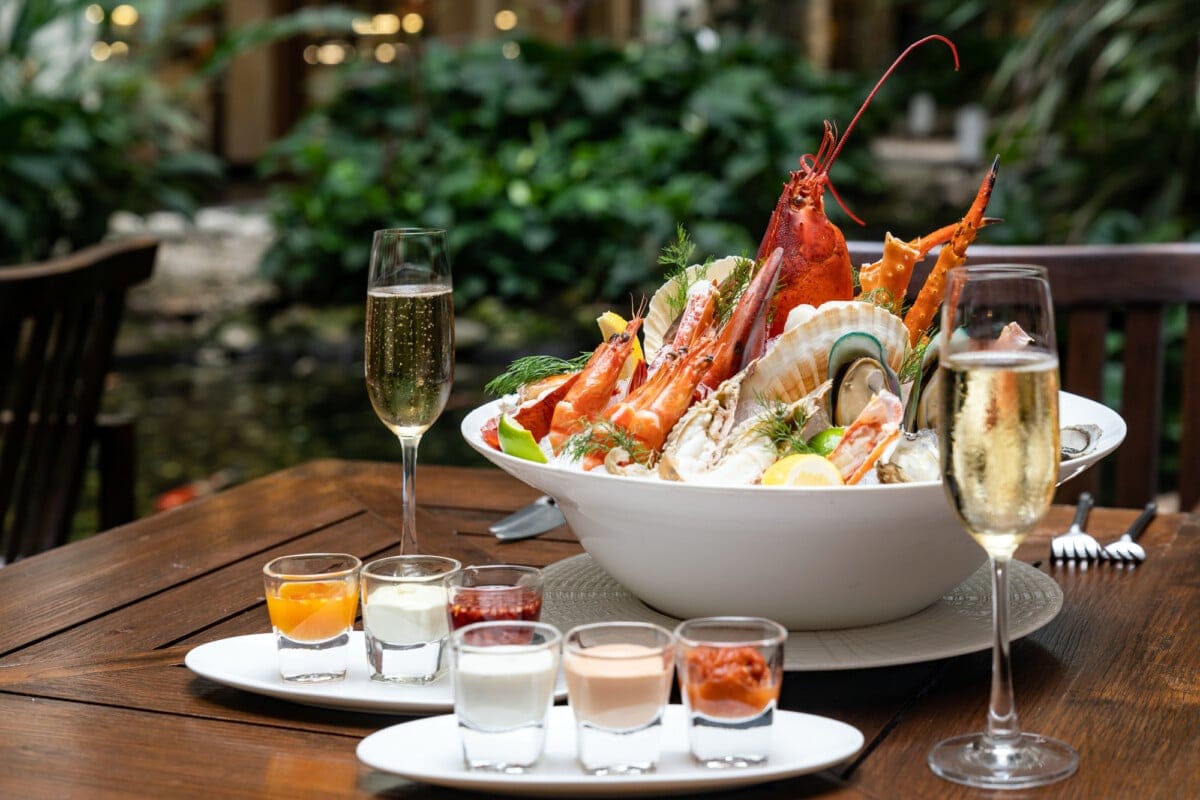 Savoring traditional Alaskan cuisine's mouthwatering flavors will ignite your taste buds and warm your soul as you embark on this unforgettable Arctic adventure.
Alaska is known for its abundance of fresh, wild seafood, which plays a major role in modern and Native dishes.
As you plan your bachelorette party menu, consider incorporating some authentic Alaskan ingredients to give your guests a taste of the Last Frontier.
Here are three delectable options to consider for your traditional Alaskan feast:
Alaskan King Crab Legs: These coveted crustaceans are delicious and make for an impressive presentation. Steam or grill them and serve with melted butter for dipping – it's impossible to resist their tender, succulent meat.
Salmon Berry Akutaq (Eskimo Ice Cream): This unique dessert blends whipped fat (such as Crisco or animal fat), sugar, berries, and sometimes fish or meat. It may sound unusual, but its rich flavor and smooth texture have made it a beloved treat among native Alaskans for generations.
Moose or Caribou Stew: For those seeking something heartier than seafood, try whipping up a batch of moose or caribou stew. Chunks of tender game meat simmered with vegetables in a savory broth create the perfect comfort food after an adventurous day exploring Alaska's wilderness.
Local Entertainment and Performances
One of the most popular attractions you won't want to miss is the fabulous Alaskan drag shows.
These talented performers will have you laughing, dancing, and cheering all night long with their over-the-top costumes, incredible dance routines, and hilarious humor.
For a unique cultural experience, catch some native dance performances as well.
Witnessing these traditional dances is an extraordinary way to connect with Alaska's rich indigenous history while enjoying an unforgettable evening.
In addition to Alaskan drag shows and native dance performances, there are plenty of other live entertainment options for your bachelorette party in Alaska.
Check out local bars and clubs that showcase local musicians playing everything from folk to rock music – perfect for dancing the night away or simply kicking back with a drink.
You can also take advantage of nearby theaters showcasing plays, musicals, or even comedy acts for those who crave more variety during their celebration.
Whatever your preferences, immersing yourself in Alaska's diverse entertainment scene will undoubtedly make your bachelorette party one for the books!
Final Thoughts
So, there you have it! Alaska is truly a goldmine of unforgettable experiences for your bachelorette party.
Embrace the thrill of glacier hiking, dog sledding, and Northern Lights viewing, while also unwinding in soothing hot springs and indulging in delectable Alaskan cuisine.
Don't wait any longer – gather your girls and plan that epic Alaskan adventure. You'll create memories to cherish forever and bond in this breathtakingly beautiful destination like never before.