Prepare yourselves because we're about to embark on an epic journey through the breathtaking state of Arkansas, designing a bachelorette party for the record books!
This underrated jewel, known for its southern charm, rugged mountains, and sparkling rivers, hides more bachelorette party treasures than you can imagine.
With a unique blend of pulsating city life, tranquil countryside, and captivating natural beauty, Arkansas is a wonderland waiting to be explored for your unforgettable bachelorette party.
Think restorative retreats in thermal hot springs, dance-offs in Little Rock's electrifying nightlife, scenic hikes in the Ozarks, bespoke craft workshops, delectable wine tastings at local vineyards, and much more.
I've got your interests covered, whether you're the adventurous type, the relaxation expert, the nature enthusiast, or the city sophisticate.
Ready to take the plunge into this thrilling expedition? Fasten your party sashes, gather your sparkles, and get ready to explore the diverse, fun-packed, and occasionally surprising realm of bachelorette party possibilities in Arkansas.
Wine Tasting and Vineyard Tours
You'll adore exploring Arkansas' lush vineyards and enjoying exquisite wine tastings with your best gal pals.
Gather your group for a delightful day trip where you can bond over delectable vino pairings, learn about the art of winemaking, and create lifelong memories together.
Take advantage of sommelier sessions to deepen your understanding of different grape varieties, flavor profiles, and pairing suggestions – all while savoring each sip with your closest friends by your side.
There's no better way to celebrate upcoming nuptials than by raising a glass (or two) in beautiful surroundings.
Arkansas boasts several charming vineyards that cater to bachelorette parties, offering guided tours and exclusive tasting experiences for you and your crew.
Discover hidden gems like the picturesque An Enchanting Evening Winery or immerse yourselves in rich history at Altus' Wiederkehr Wine Cellars – one of the oldest wineries in the state.
Relaxing Spa Getaway
Ready for the ultimate relaxation experience? Treat yourself to a luxurious spa getaway with indulgent treatments and rejuvenating wellness retreats.
Unwind in style as you immerse yourself in pampering massages, soothing facials, and invigorating body treatments that'll leave you feeling refreshed and ready to take on the world!
Luxury Spa Treatments
Imagine treating yourself and your closest friends to a day of pampering with luxurious spa treatments in the Natural State.
Arkansas offers various high-end spas that specialize in providing the ultimate relaxation experience for you and your bachelorette party crew.
Indulge in soothing aromatherapy sessions, detoxifying treatments, and many other services designed to rejuvenate your body and mind before your big day.
Aromatherapy Sessions: Breathe deeply as you enjoy customized essential oil blends tailored to your specific needs during an aromatherapy session. Inhale calming lavender or uplifting citrus scents while relaxing with a massage or facial treatment.
Detox Treatments: Cleanse your body from toxins with specialized detox treatments like seaweed wraps, mud baths, or infrared saunas that help promote healthy circulation and overall wellness.
Signature Massages: Choose from various unique massage techniques ranging from traditional Swedish massages to hot stone therapies that will melt away tension and refresh you.
Luxurious Facials: Pamper yourself further by indulging in a deep-cleansing facial featuring top-of-the-line skincare products designed to nourish, hydrate, and revitalize your complexion.
With your best friends by your side during this lavish celebration at an Arkansas luxury spa, you'll create unforgettable memories while enjoying much-needed relaxation before embarking on the next chapter of life as newlyweds.
Wellness Retreats
Looking for a serene escape to recharge and rejuvenate with your closest friends before the big day? Wellness retreats are just what you need!
Arkansas has several wellness centers offering yoga sessions, meditation workshops, and other soothing activities designed to help you reconnect with yourself and your friends.
These retreats provide the perfect opportunity for you and your besties to bond over shared experiences while learning new techniques to enhance your well-being.
At these wellness retreats, expert instructors will guide you through yoga sessions tailored to all skill levels so everyone can participate comfortably.
Meditation workshops will teach you powerful techniques for finding inner peace amidst the wedding planning chaos.
You'll also have plenty of time to explore beautiful natural surroundings, unwind at luxurious spas, or simply relax in cozy accommodations.
Hiking and Nature Trails
You'll find many hiking and nature trails to explore, perfect for bonding with your gal pals while taking in the breathtaking scenery.
Arkansas offers numerous scenic picnics and wildlife watching opportunities, allowing you to connect with nature and create lasting memories with your friends.
Whether you're an experienced hiker or just looking for a stroll through the woods, there's something for everyone in this beautiful state.
One popular destination is the Hot Springs National Park, where you can hike along the picturesque trails surrounded by lush greenery and soothing hot springs.
For a more challenging adventure, consider exploring the Ozark Highlands Trail or the Ouachita National Recreation Trail, offering stunning views of waterfalls, rock formations, and forests.
After hiking through these enchanting landscapes, unwind by enjoying a picnic at one of the many scenic spots available throughout Arkansas's parks and natural areas.
Don't forget to watch for local wildlife like deer, birds of prey, and even black bears!
Water Activities and Rafting
Imagine splashing around with your besties as you embark on exciting water adventures and rafting expeditions in the natural beauty of Arkansas.
There's no better way to bond than by experiencing thrilling river tubing trips down the picturesque rivers or exploring serene lakes through kayak excursions.
The state offers many options for every thrill level, from leisurely floats to adrenaline-pumping white-water rafting.
Get ready to create unforgettable memories while strengthening your friendships as you navigate the breathtaking waters together.
While planning your bachelorette party, consider reserving a group river tubing adventure or booking guided kayak tours.
Float along the Buffalo National River, Ouachita River, or Spring River for a relaxing day soaking up the sun and taking in stunning scenery with your closest friends.
If you're craving more excitement, challenge yourself with white-water rafting on the Cossatot or Mulberry River.
No matter which water activity you choose, laughter and camaraderie will fill each moment spent navigating Arkansas' beautiful waterways during this unforgettable celebration of sisterhood and love.
Shopping and Dining Experiences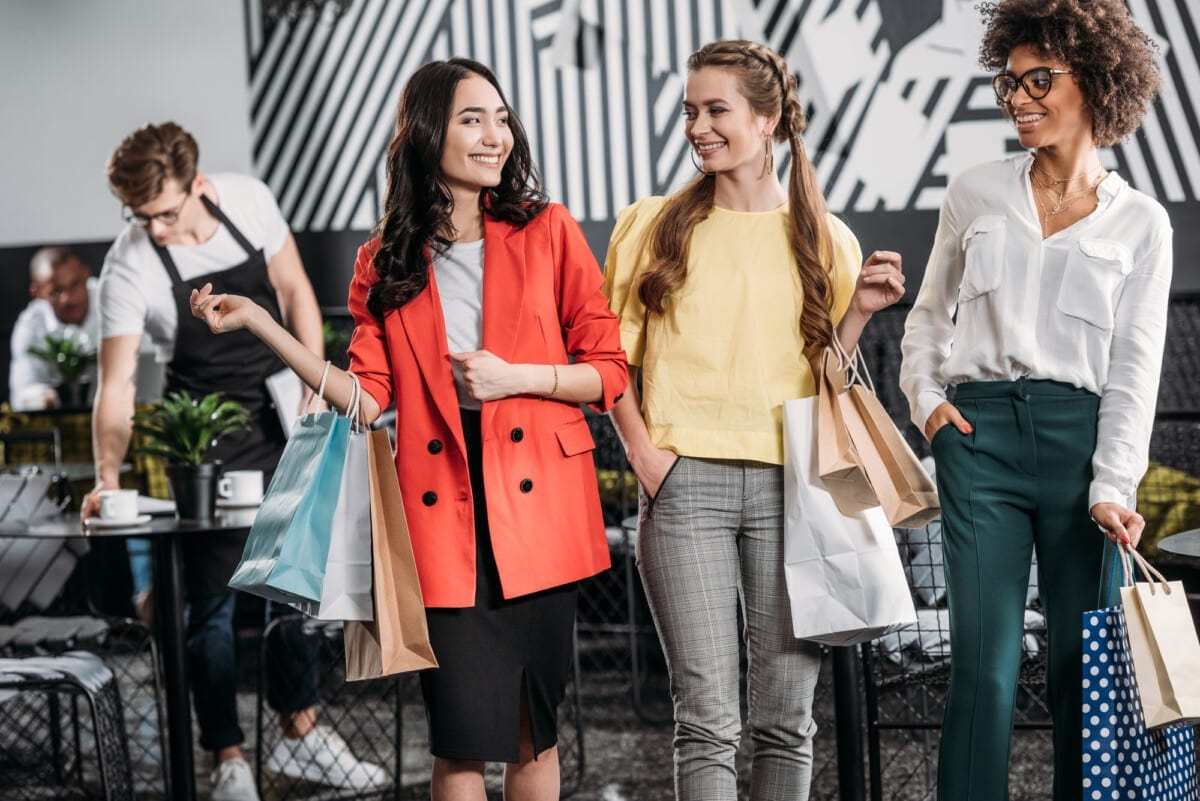 Treat yourselves to a fabulous day of shopping and indulging in delicious cuisine as you explore the charming local shops and eateries.
Arkansas has several chic boutiques and gourmet restaurants, perfect for a bachelorette party shopping spree.
Wander through quaint neighborhoods filled with unique, locally-owned stores where you can find anything from stylish clothing and accessories to one-of-a-kind gifts and souvenirs.
After trying on outfits at your leisure, take a break at one of the nearby cafes or treat yourself to some mouthwatering treats from an artisan bakery.
When it's time for dinner, gather the girls for a memorable dining experience at one of Arkansas' many exceptional restaurants.
Savor farm-to-table dishes made with fresh, locally-sourced ingredients, indulge in exotic international flavors, or enjoy classic southern comfort food with a modern twist.
No matter what your taste buds desire, there's something for everyone in this diverse culinary scene.
To make the night even more special, consider reserving a private dining room or booking an exclusive chef's table experience for an unforgettable evening of great food and laughter shared among friends.
Entertainment and Nightlife
Ready for a night to remember? Dive into Arkansas' bustling entertainment and nightlife scene, where you'll find an array of live music venues, electrifying dance clubs, and inviting bars.
Whether you're looking to groove to the beat or simply relax with a cocktail, there's something for everyone here to make your bachelorette party unforgettable!
Live Music Venues
You'll find an abundance of live music venues to explore, offering an unforgettable night of entertainment and dancing.
Arkansas is known for its vibrant jazz scene and soulful blues concerts, making it the perfect destination for your bachelorette party.
You can enjoy a variety of musical genres at different venues across the state, ensuring that you and your friends have a night filled with laughter, memories, and amazing tunes.
Here are some must-visit live music venues in Arkansas:
Jazz Lovers: Discover the rich history of Arkansas's jazz scene by visiting clubs like The Ohio Club or South on Main. These establishments feature incredible live performances from local talents and touring musicians.
Blues Enthusiasts: If you're looking for authentic blues concerts, King Biscuit Blues Festival in Helena or White Water Tavern in Little Rock should be on your list. Both venues showcase the best blues music while providing a cozy atmosphere for relaxing and enjoying.
Diverse Musical Tastes: For those who appreciate a mix of genres, George's Majestic Lounge in Fayetteville or Stickyz Rock 'N' Roll Chicken Shack in Little Rock offer eclectic lineups that cater to everyone's taste – from rock to country to electronic beats.
With so many options available, exploring Arkansas's live music scene will undoubtedly make your bachelorette party truly special.
Dance Clubs and Bars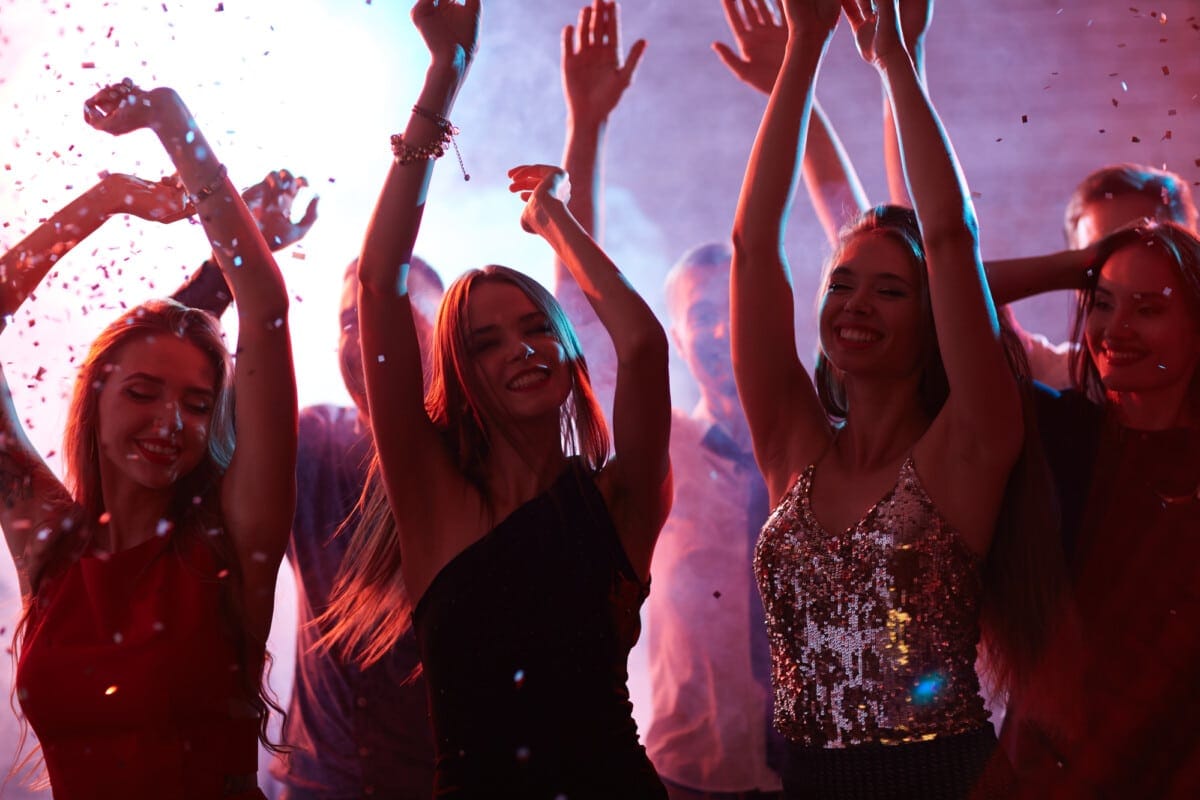 Can't wait to hit the dance floor and sip on delicious cocktails? Arkansas has got you covered with its lively dance clubs and bars!
For a truly unforgettable bachelorette party, why not combine your love for dancing with a unique dance class experience?
Places like Club 27 in Little Rock offer personalized salsa, bachata, or even belly-dancing lessons for you and your friends.
After learning some new moves, take them to the club's social dance nights, where you can show off your newfound skills.
If vintage bar hopping is more your style, explore some of Arkansas's hidden gems that'll transport you back in time. Head over to Maxine's Tap Room in Fayetteville, serving drinks since 1950.
It may be small, but it boasts an eclectic atmosphere and often features live music that keeps you entertained all night.
Another must-visit spot is the Ohio Club in Hot Springs – one of the oldest bars in America!
With its rich history and authentic decor, this bar will make you feel like part of its storied past while you enjoy a cocktail or two with your besties.
Final Thoughts
So, you've got a smorgasbord of amazing bachelorette party ideas in Arkansas. Whether wining and dining or seeking adrenaline-pumping adventures, the Natural State has your back.
Remember, it's all about creating unforgettable memories for the bride-to-be and her squad. So take a deep dive into Arkansas' offerings and ensure everyone leaves with a sparkle in their eye!