Welcome to the Golden State, where the sun kisses the ocean, the vineyards stretch to the horizon, and the spirit of celebration is as infectious as the West Coast vibes!
If you're planning a bachelorette party that screams fun, luxury, and unforgettable memories, you've struck gold because California is the dream destination you've been searching for.
Diverse, vibrant, and brimming with experiences, California is a treasure trove of unique bachelorette party ideas.
Imagine sipping world-class wines in the idyllic Napa Valley, dancing the night away in Los Angeles' glamorous clubs, catching the perfect wave in Huntington Beach, or going on a rejuvenating wellness retreat in the tranquil redwoods.
Whether you're a sun worshipper, an adventure seeker, a city slicker, or a nature lover, California has a personalized invite for every bride-to-be and her crew.
Wine Tasting in Napa Valley
You can't go wrong with a fabulous wine-tasting adventure in Napa Valley for the ultimate girls' getaway!
Imagine sipping on exquisite wines while surrounded by lush vineyards and stunning landscapes.
Vineyard picnics are a fantastic way to bond with your besties as you sample gourmet bites that complement your chosen vino perfectly.
Plus, many wineries offer winemaking classes where you can learn about the art and science behind crafting the perfect bottle of wine. You'll have a blast and gain new skills to impress at your next dinner party.
Napa Valley has hundreds of wineries, each offering unique charm and ambiance.
Whether you prefer an intimate tasting experience or a lively group atmosphere, there's something for everyone in this beautiful region of California.
As you explore the different wineries, don't forget to take advantage of all the amazing photo opportunities. From sprawling vineyards to charming barrel rooms, it's sure to be an Instagram-worthy trip!
Relaxing Beach Getaway in San Diego
Imagine yourself soaking up the sun while sunbathing on San Diego's beautiful beaches or catching some waves as you try your hand at surfing.
As the day turns into night, get ready to explore the vibrant nightlife that this coastal city has to offer.
With so many exciting activities and unforgettable experiences, a relaxing beach getaway in San Diego is perfect for creating cherished memories with friends.
Sunbathing and Surfing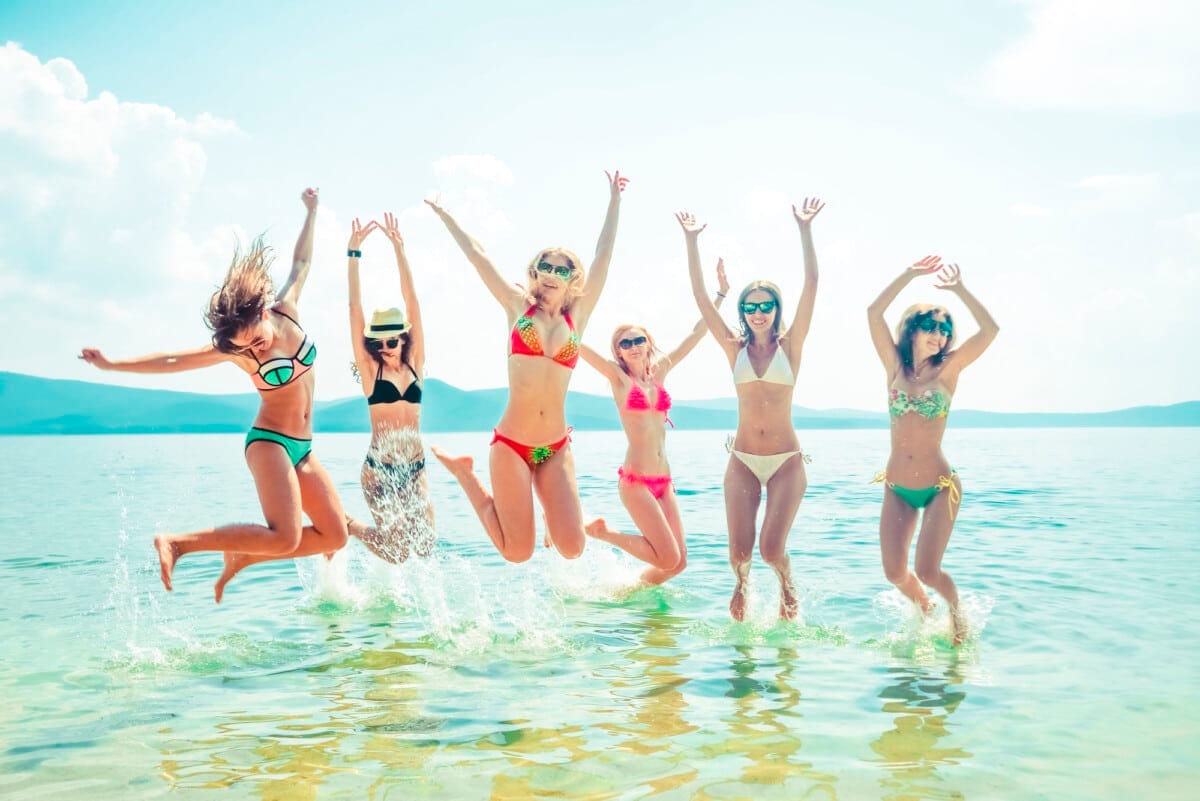 Soaking up the golden rays while riding the majestic waves is a divine way to celebrate sisterhood on this unforgettable getaway.
Embrace your inner surf goddess and hit the beaches of California, where you and your girlfriends can learn to ride those perfect Pacific waves.
After a day spent conquering the ocean, gather around a beach bonfire as you laugh together and reminisce about old times under a starlit sky.
Take it a step further with an invigorating coastal hike, providing breathtaking views that will create memories to last a lifetime.
As you embark on your sunbathing and surfing adventure, why not take advantage of one of California's many surf schools or private instructors?
They'll have you standing up on your board in no time, even if you're an absolute beginner! With expert guidance from seasoned professionals, it won't be long before you hang ten like a pro.
And don't forget to lather on the sunscreen – after all, nothing ruins bonding like sunburns! So grab your girls and make lasting connections in the Golden State's most beautiful natural playgrounds.
Explore the Vibrant Nightlife
There's nothing quite like diving into the lively nightlife scene with your besties by your side, creating unforgettable memories as you dance the night away.
California has no shortage of incredible options for exploring its vibrant nightlife, whether you're looking for pulsating dance clubs or swanky rooftop bars.
As you plan your bachelorette party, consider these hotspots guaranteed to keep the fun going all night long.
Dance clubs: From Los Angeles to San Francisco, there's a dance club for everyone in California. Hit up places like Exchange LA or Audio Nightclub for top-notch DJs and an electric atmosphere that'll have you and your friends dancing until sunrise.
Rooftop bars: Nothing says 'California' like sipping cocktails on a stylish rooftop bar while taking in panoramic city skyline views. Check out spots like Perch LA or El Techo in San Francisco for stunning vistas and delicious drinks.
Themed bars: Looking for something a little more unique? Try visiting one of California's many themed bars, such as Tiki No or The Edison, for an immersive experience sure to delight your entire crew.
Comedy clubs: If laughter is what you're after, look no further than some of California's best comedy clubs, like The Comedy Store or Cobb's Comedy Club, where top comedians will have you laughing till it hurts.
Whatever type of nightlife adventure suits your bachelorette party best, remember it's about enjoying each other's company and celebrating this special milestone together.
Glamorous Hollywood Experience in Los Angeles
Looking for a glamorous Hollywood experience in Los Angeles? You can't go wrong with celebrity sightseeing tours. You'll have the chance to spot your favorite A-listers in their natural habitat.
Don't forget to attend a live show or concert. There's nothing quite like experiencing the magic of Hollywood firsthand!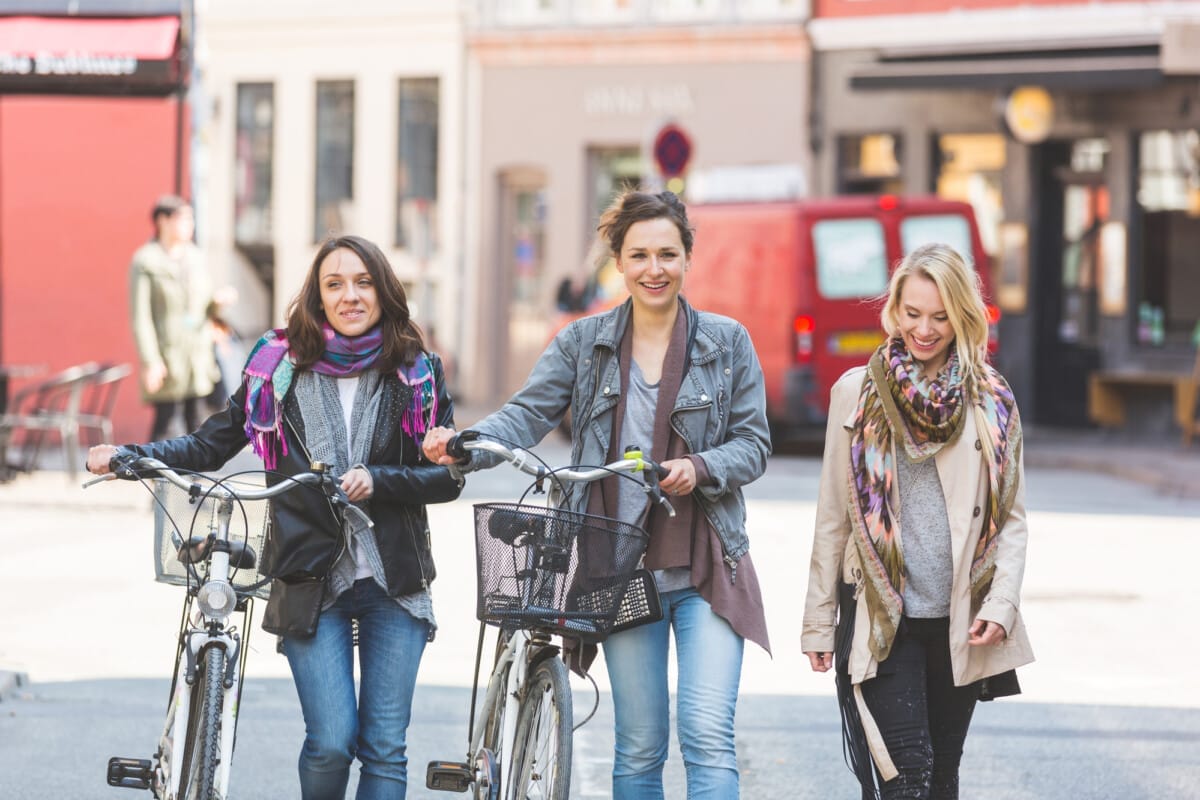 Celebrity Sightseeing Tours
Imagine cruising through the star-studded streets, where every corner unfolds a tale of glamour and fame – that awaits you on these celebrity sightseeing tours.
Prepare to embark on an adventure filled with iconic landmarks, luxury mansions, and maybe even some A-list encounters.
Your day could begin with a star-studded brunch at The Ivy or Catch LA, where celebrities are known to frequent.
With a satisfied appetite and eager anticipation for glamour, hop onto one of the many guided tours that will take you through the most opulent neighborhoods in Los Angeles, such as Beverly Hills, Bel Air, and Hollywood.
As your tour guide regales stories of legendary parties held by Frank Sinatra or points out the stunning estates owned by today's biggest stars like Taylor Swift and Leonardo DiCaprio, you'll be enamored by this exclusive peek into their world.
Witness famous filming locations from beloved movies and TV shows while cruising along Sunset Strip or Rodeo Drive.
Don't forget to bring your camera, as you might catch a glimpse of your favorite celebrity shopping or dining nearby!
These unforgettable experiences will make you feel like an insider in the glitzy world of Hollywood, leaving memories that last a lifetime during your bachelorette party celebration in California.
Attend a Live Show or Concert
After a day of celebrity sightseeing tours, you and your squad might be in the mood for live entertainment. Luckily, California has plenty of options to keep your bachelorette party strong!
Whether it's an exhilarating concert or a side-splitting comedy show, attending a live performance will surely create unforgettable memories that'll bond your group even more.
For those who love music and dancing, consider taking dance lessons at one of California's many studios before heading out for a live concert.
You and your friends can learn a new dance style together and show off your moves later at the show!
If laughter is more your speed, comedy clubs are abundant in cities like Los Angeles and San Francisco. Share some giggles with your besties as you watch hilarious stand-up comedians take the stage.
No matter what type of live show or concert you choose, enjoying it with others who desire to belong will make the experience all the more memorable during this special celebration.
Outdoor Adventure in Lake Tahoe
Soak up the sun and natural beauty as you embark on an exhilarating outdoor adventure in Lake Tahoe, surrounded by majestic mountains and crystal-clear waters.
Explore the breathtaking Tahoe hiking trails with your best gal pals as you bond over panoramic views of serene landscapes.
Feel a sense of belonging amongst your closest friends while sharing laughs and unforgettable memories during paddleboarding sessions on the tranquil lake.
A bachelorette party in Lake Tahoe offers various activities to suit everyone's taste – from thrill-seekers to those who prefer a more laid-back experience.
Try out ziplining through lush forests, or challenge yourselves with a guided rock-climbing excursion for that extra adrenaline rush.
For a more relaxing day, opt for a leisurely bike ride along the lakeshore or unwind with an outdoor yoga class amidst nature's splendor.
With so many unique experiences in this stunning destination, your bachelorette party will leave everyone feeling rejuvenated, connected, and ready for the big day ahead!
Spa Retreat in Palm Springs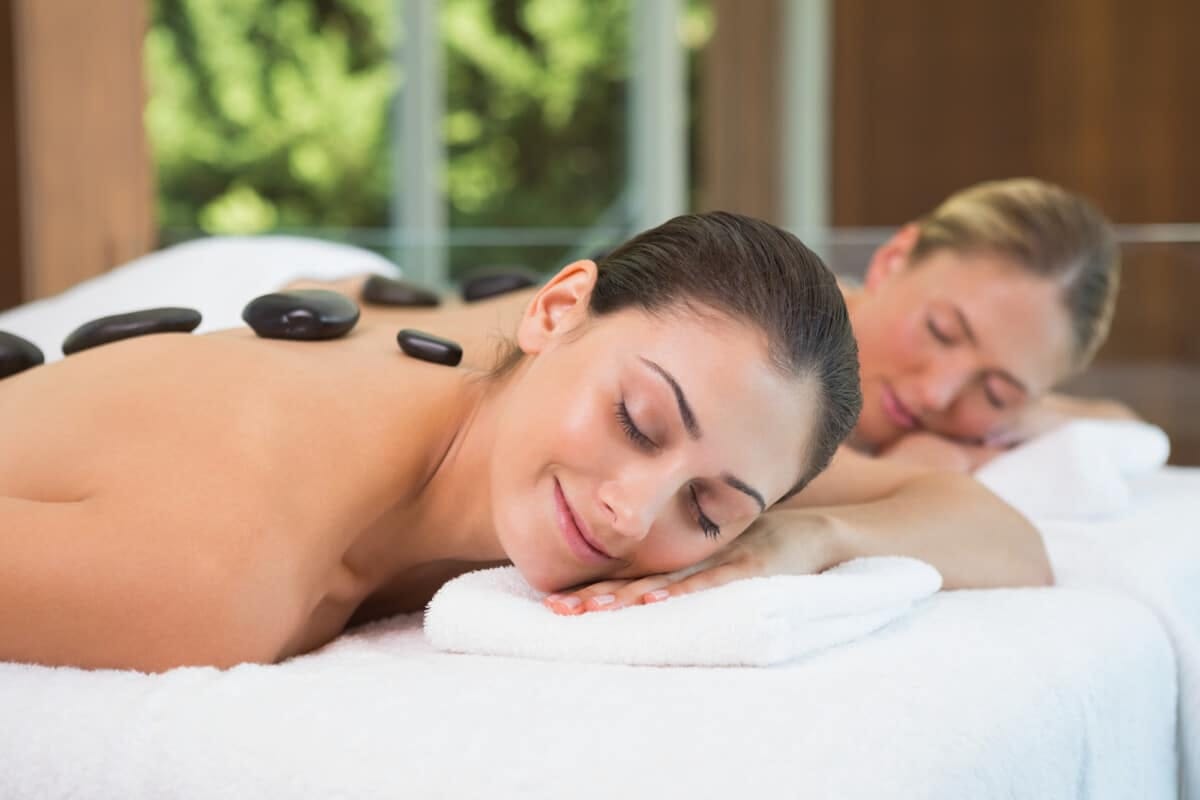 Unwind and indulge in a luxurious spa retreat with your closest friends in Palm Springs, where pampering and relaxation take center stage in this idyllic desert haven.
This is the perfect bachelorette party destination to bond over rejuvenating treatments, desert oasis exploration, and holistic wellness activities that will leave you all feeling refreshed and ready for the big day.
Desert Oasis Exploration
Discover the natural beauty of Palm Springs through guided hikes or horseback rides along picturesque trails winding through canyons, palm groves, and stunning vistas.
You'll be awestruck by the serene surroundings as you share this unforgettable experience with your besties.
Holistic Wellness Activities
Embrace tranquility with yoga classes, sound baths, or meditation sessions designed to bring balance to both mind and body.
Participate in group workshops focused on self-care techniques that promote emotional well-being – a lasting gift for every member of your bridal tribe.
Luxurious Spa Treatments
Indulge in world-class spas offering unique therapies such as detoxifying mud wraps, soothing hot stone massages, and revitalizing facials using locally sourced ingredients like cactus flower extract or desert mineral salts.
Enjoy private cabanas beside sparkling pools while sipping refreshing cocktails infused with local herbs and fruits.
In this enchanting setting surrounded by majestic mountains under clear blue skies filled with sunshine, you'll create memories of shared laughter and heartfelt connections that will last a lifetime.
Final Thoughts
So, you've explored California's best bachelorette party ideas, from sipping wine in Napa Valley to living it up in Hollywood.
Now it's time to make a choice that suits your bride-to-be perfectly! With so many unique options, who says you can't mix and match for an unforgettable celebration?
Whether your crew craves relaxation on San Diego beaches or adrenaline-pumping adventures in Lake Tahoe, California has it all.
Get ready to create lifelong memories and give your friend the ultimate send-off into married life!