Known for its majestic Rocky Mountains, vibrant cities, and sun-drenched outdoor lifestyle, Colorado is the backdrop for a celebration that will echo throughout the decades.
From the glittering nightlife of Denver to the chic boutiques in Boulder, the tranquility of Aspen's spas, or adrenaline-rushing white-water rafting in the Arkansas River, Colorado is a panorama of unforgettable bachelorette experiences.
Whether you're the thrill-seeking bride or the relaxation-craving bridesmaid, a foodie fanatic, a wine connoisseur, or a nature lover, a Colorado-based adventure awaits you.
Outdoor Adventure Activities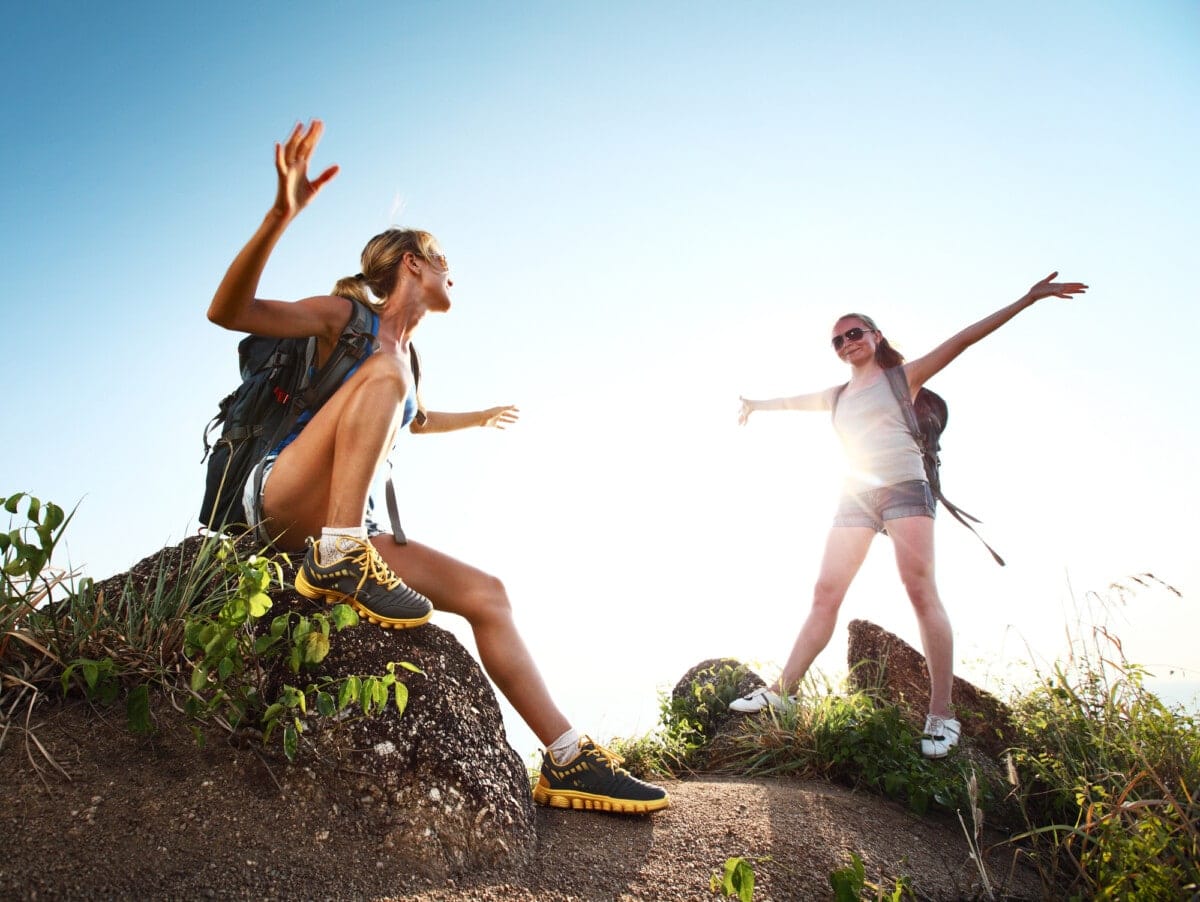 For an unforgettable experience, embrace your wild side and explore the thrilling outdoor adventures that await you and your crew.
Colorado's vast wilderness provides the perfect playground for adrenaline-pumping activities like mountain biking and river rafting.
Imagine conquering challenging trails while surrounded by the breathtaking beauty of towering mountains or paddling through rushing rapids as you bond with your best friends.
This bachelorette party will go down in history as one of the most exhilarating experiences of your life.
Don't hesitate to leave your comfort zone with these outdoor adventure activities. Whether you're an experienced thrill-seeker or a newbie to mountain biking or river rafting, options are available for all skill levels.
Spa and Wellness Retreats
Indulge in some much-needed pampering with your besties at a luxurious spa and wellness retreat. You'll enjoy rejuvenating treatments and connect on a deeper level before the big day.
Colorado offers an array of serene locations for you to unwind, relax, and bond with your closest friends. Experience revitalizing massages, holistic therapies, and other indulgent services.
From mountain resorts to urban sanctuaries, there's no shortage of options for creating unforgettable memories as you celebrate this special milestone together.
Take advantage of Colorado's natural beauty by booking a group session at one of the state's renowned hot springs or mineral pools.
Soak in the healing waters as you share stories, laughter, and heartfelt conversations that will further strengthen your bonds.
Afterward, treat yourselves to customized facials or body treatments using locally sourced ingredients like lavender or honey.
Nightlife and Entertainment
You've got to experience the vibrant nightlife and entertainment scene that'll make your celebration with friends unforgettable.
Colorado has diverse options for you and your besties to let loose, hit the dance floor, or show off your vocal skills during karaoke nights.
With so many places to choose from, there's something for everyone in your bachelorette party crew. Here are some of the best options:
Dance clubs: Let the rhythm take control as you and your squad hit up some of Colorado's hottest dance clubs like Beta Nightclub in Denver or The Gold Room in Colorado Springs. These venues feature top DJs spinning tunes all night, ensuring an exhilarating night on the dancefloor.
Karaoke nights: Unleash your inner diva by participating in lively karaoke nights at popular spots like Voicebox Karaoke Lounge & Suites in Denver or Thunder & Buttons II in Colorado Springs. Singing along to your favorite tunes is always a fun bonding experience with friends!
Live music venues: For those who prefer live music over DJs, check out some of Colorado's renowned live music venues such as Red Rocks Amphitheatre, The Bluebird Theater in Denver, or Ophelia's Electric Soapbox for a unique dining and entertainment experience.
Wine and Beer Tasting Tours
Raise a glass to your upcoming nuptials as you and your crew embark on delightful wine and beer tasting tours throughout Colorado.
Vineyard hopping in the picturesque wine country or brewery exploration among the Rocky Mountains – whatever tickles your taste buds, you'll find various options that cater to all palates.
From strolls through lush vineyards to exhilarating brewery crawls with lively entertainment, these fantastic tasting tours offer something for everyone in your bachelorette party.
Art and Culture Excursions
Immerse yourselves in creative workshops that'll unleash your artistic side or explore awe-inspiring museum visits to discover this stunning state's history, beauty, and diversity.
Whether you're looking to bond over painting classes, pottery sessions, or photography walks, there's something for everyone in your squad to enjoy.
Let loose and create lasting memories as you embark on a cultural journey through Colorado's thriving arts scene.
Visit renowned galleries like the Denver Art Museum or the Clyfford Still Museum to taste contemporary masterpieces. Additionally, don't miss out on hands-on experiences at local studios where you can learn from skilled artisans.
In no time, you'll find that these art and culture adventures provide the perfect backdrop to strengthen friendships while celebrating your upcoming nuptials in style!
Final Thoughts
You've just discovered a treasure trove of Colorado bachelorette party ideas, ensuring you and your crew an unforgettable experience.
Did you know that Colorado boasts over 300 days of sunshine per year? So get ready to soak up the sun while enjoying adrenaline-pumping adventures or unwinding with spa treatments and cultural excursions.
Embrace your adventurous spirit, indulge in local flavors, and create lasting memories with your besties in the picturesque landscapes of colorful Colorado.
Cheers to an epic bachelorette celebration!