Get ready, ladies, because we're about to dive into a world of excitement, laughter, and memorable experiences in the First State!
Welcome to your one-stop guide for Delaware's most extraordinary bachelorette party ideas. 
Sandwiched between the Atlantic Ocean and the Chesapeake Bay, this small but vibrant state is brimming with unique experiences and adventures, perfect for your unforgettable celebration.
Delaware packs quite a punch despite its small size when hosting an epic bachelorette party.
From the sun-kissed beaches of Rehoboth to the charming cobblestone streets of New Castle and from the captivating art scenes in Wilmington to the delectable wineries in the lush countryside, Delaware has an array of diverse offerings.
Whether you're a beach lover, a history buff, an art enthusiast, or a foodie, this guide has something to tickle your fancy.
Beach Getaway in Rehoboth Beach
For a memorable celebration, escape to Rehoboth Beach and indulge in sun-soaked fun with your besties. This charming coastal town offers the perfect backdrop for an unforgettable bachelorette party experience.
Kick off your weekend by setting up a beach bonfire, where you can gather with your squad, toast marshmallows, share stories of friendship, and dance under the starry night sky.
You'll create lasting memories while feeling the warm sand between your toes and listening to the soothing sound of the waves crashing onto the shore.
During daylight hours, treat yourselves to a shopping spree at Tanger Outlets or explore the unique boutiques lining Rehoboth Avenue.
Discover hidden treasures that remind you of this special time spent together whenever you wear or use them daily.
After all that shopping therapy, unwind at one of Rehoboth's many restaurants or bars for mouthwatering food and refreshing beverages as you continue bonding with your closest friends.
Wilmington Nightlife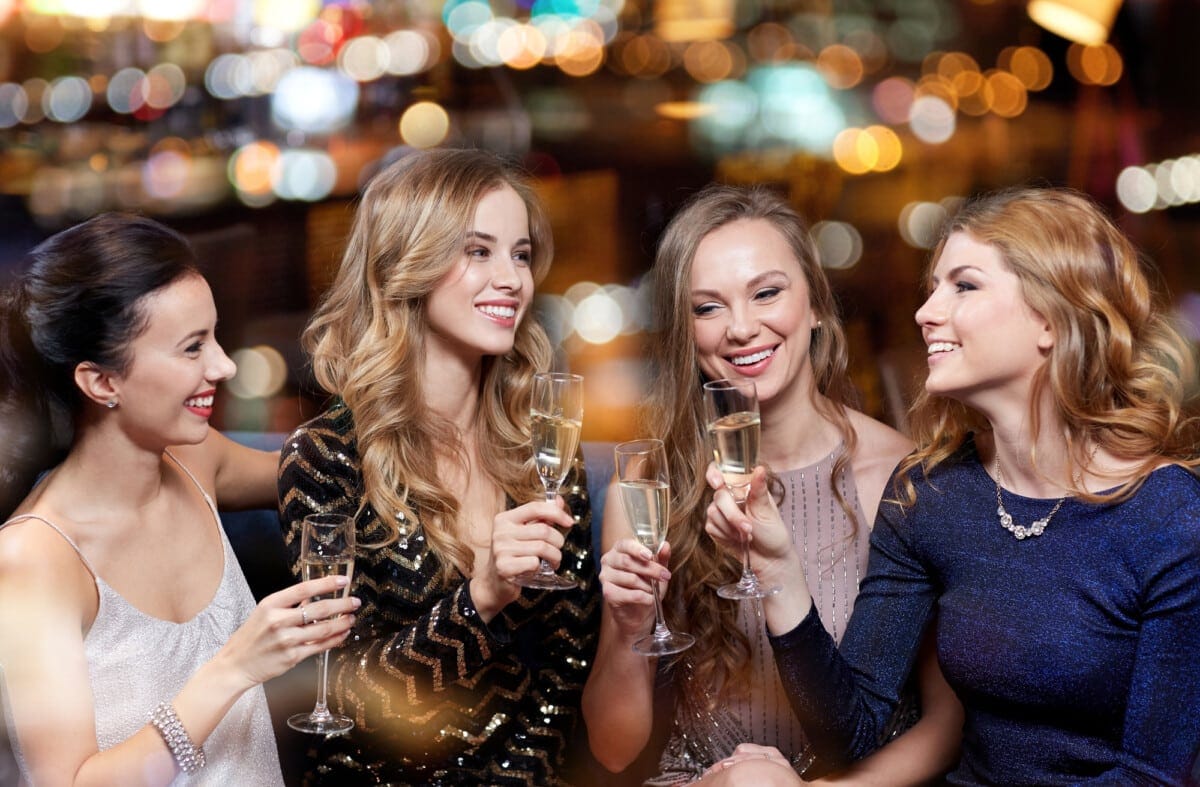 You can't deny that Wilmington's nightlife scene offers an exciting time for everyone, proving the theory that you don't need to look far for a memorable celebration.
Whether it's shaking things up at dance classes or letting your creativity flow with art workshops, Wilmington has something to keep the whole bachelorette party entertained and engaged.
You'll find various clubs and bars offering live music, delicious drinks, and cozy atmospheres where your group can bond over shared experiences while feeling a sense of belonging.
Take the night by storm as you groove to different rhythms in one of the many dance classes available in town; From salsa to hip-hop – there is a style for every taste.
Let your inner artist shine through as you participate in art workshops such as painting or pottery making; these activities not only provide a fun way to create lasting memories but also serve as great conversation starters amongst friends.
No matter what type of experience you're seeking for your bachelorette party, Wilmington's vibrant nightlife will ensure an unforgettable event filled with laughter and cherished moments.
Wine and Brewery Tours
There's no better way to savor the flavors of Wilmington than by embarking on a delightful wine and brewery tour with your closest friends.
Vineyard exploration takes you through Delaware's picturesque countryside, where you'll discover local gems and indulge in tasting events that are both educational and delicious.
Whether you're a seasoned connoisseur or new to the world of wines and brews, these tours offer a unique bonding experience for your bachelorette party crew.
Gather your bridesmaids, hop on board a luxury limo or bus, and get ready to sip your way through some of Delaware's finest wineries and breweries.
Your group will be guided by experts who can provide insight into each establishment's history, production process, and flavor profiles.
Enjoy the camaraderie as you share laughter, memories, and toast to upcoming nuptials while sampling an array of award-winning wines or frothy brews.
With alluring vineyards, quaint tasting rooms, and lively taprooms awaiting your arrival in Wilmington – this wine and brewery tour is guaranteed to create unforgettable memories for you and your besties during your bachelorette celebration!
Outdoor Adventures
Discover scenic hikes through lush forests, along babbling brooks, or beside towering cliffs that offer panoramic views that will take your breath away.
Whether you explore trails at White Clay Creek State Park, Brandywine Creek State Park, or Alapocas Run State Park, each step brings you closer to nature and strengthens your bonds with your best friends.
Dive into Delaware's water sports scene for an adrenaline-pumping experience that will leave lasting memories for you and your crew.
Rent kayaks or paddleboards from local outfitters like Wilderness Canoe Trips, and embark on a journey down the serene Brandywine River. 
Channel your inner mermaid as you navigate gentle currents while soaking in the beauty surrounding you.
If speed is more your style, rent jet skis from Dewey Beach Watersports and race across Rehoboth Bay with laughter echoing off the shimmering waters.
Luxury Spa Packages
Treat yourself and your besties to a day of pampering with luxurious spa packages, creating unforgettable memories and rejuvenating your spirits before the big day.
Delaware is home to some of the most upscale treatments that'll have you feeling like royalty as you indulge in massages, facials, body wraps, and more.
Whether you prefer a relaxing hot stone massage or an invigorating deep tissue treatment, there's something for everyone in this beautiful coastal state.
Gather your closest friends and spend a blissful day bonding over champagne, laughter, and Delaware pampering.
Choose from various package options customized to suit your group's preferences. Perhaps a soothing aromatherapy experience for all or specialized treatments tailored to each individual's needs.
Wellness and Yoga Classes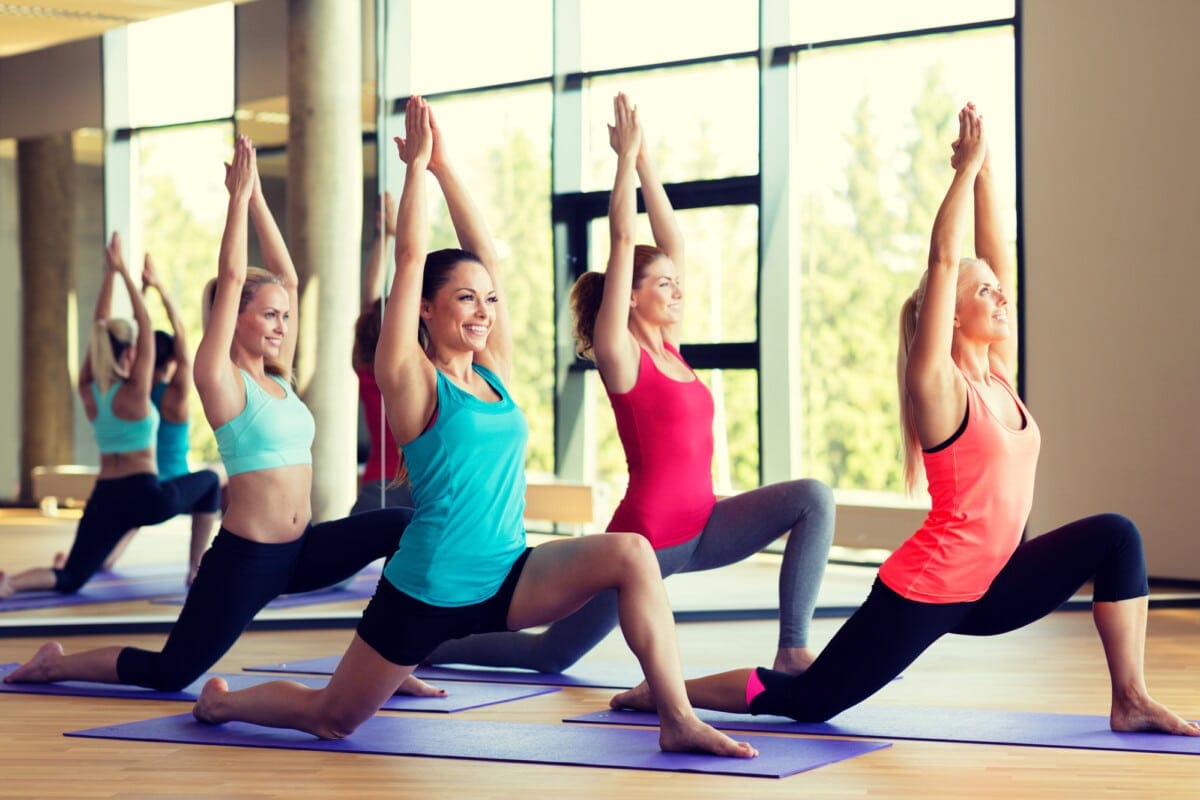 Delaware offers a variety of yoga retreats that cater to groups like yours, seeking relaxation and mindfulness during your bachelorette getaway.
Reconnect with each other through calming meditation sessions while simultaneously building physical strength and flexibility, embracing this momentous occasion in a truly unique way.
Imagine starting your day with an invigorating sunrise yoga session on one of Delaware's pristine beaches before spending the afternoon exploring local attractions or indulging in delicious cuisine.
Round off the evening with restorative candlelit yoga or guided meditation, nurturing both body and mind as you share this unforgettable experience with your closest companions.
Group Discounts and Accommodations
Delaware offers a variety of options for you and your friends to take advantage of, making it easier than ever to bond over new experiences and create memories that will last a lifetime.
Savor the moment as you learn new culinary skills in group cooking classes, laughing and connecting over shared meals.
Embark on a shopping spree at one of the state's tax-free shopping centers, where you can treat yourselves without breaking the bank.
Unwind at the end of each day in comfortable lodgings with plenty of room for everyone to relax and reminisce about the day's adventures.
Final Thoughts
So, you've got a treasure trove of bachelorette party ideas in Delaware that'll leave your squad buzzing like bees on honey.
The First State truly has something for every bride-to-be, from beach getaways to indulging in the finest liquid gold at wine and brewery tours.
Don't let planning your last hurrah as a single lady feel like scaling Everest.
Dive into these fabulous options and watch your bachelorette bash unfold like a blooming flower in the gentle hands of Mother Nature.