Welcome, ladies, to the sun-drenched paradise of Florida – the ultimate destination for the bachelorette party of a lifetime!
From the vibrant cityscapes and sun-kissed beaches to the magic of Disney and the lush, exotic landscapes, the Sunshine State offers an extraordinary mix of experiences that can be tailored to the bachelorette party you've always dreamed of.
Imagine sipping tropical cocktails on Miami's iconic South Beach, dancing the night away in the electrifying nightclubs of Fort Lauderdale, exploring the enchanting universe of Disney World, or even going on a wild adventure in the Everglades.
Whether you're the beach-loving bride, the party animal, the Disney princess, or the nature enthusiast, Florida has got you covered.
So, fasten your seatbelts, gather your sunnies and party spirit, and dive into this treasure trove of bachelorette party ideas in vibrant, diverse, and oh-so-beautiful Florida.
Beach Getaways
For a sun-soaked escape with your best gals, consider Florida's stunning shores – the perfect backdrop for unforgettable memories.
There's nothing like bonding with your closest friends under the warm Florida sun, feeling the soft sand between your toes as you stroll along miles of pristine beaches.
Plan a beach bonfire at one of the many fire-friendly coastal locations, such as Paradise Beach and Park in Melbourne or Shell Island in Panama City Beach.
As dusk falls, gather around the flickering flames to roast marshmallows for s'mores and share laughter-filled stories late into the night.
Kick off your morning by unleashing your creativity with a friendly sandcastle competition!
Collaborate on intricate designs or challenge each other to build impressive fortresses – either way, it's sure to be an amusing experience that will bring everyone closer together.
Don't forget to explore some of Florida's beautiful beach towns like Siesta Key, Destin, or St. Petersburg; these charming spots offer fantastic dining options and vibrant local shops where you'll find unique souvenirs to remember this special trip forever.
From carefree beach days to lively nights spent celebrating, a Florida bachelorette party is bound to create lasting connections and cherished memories among your group of girlfriends.
Spa Retreats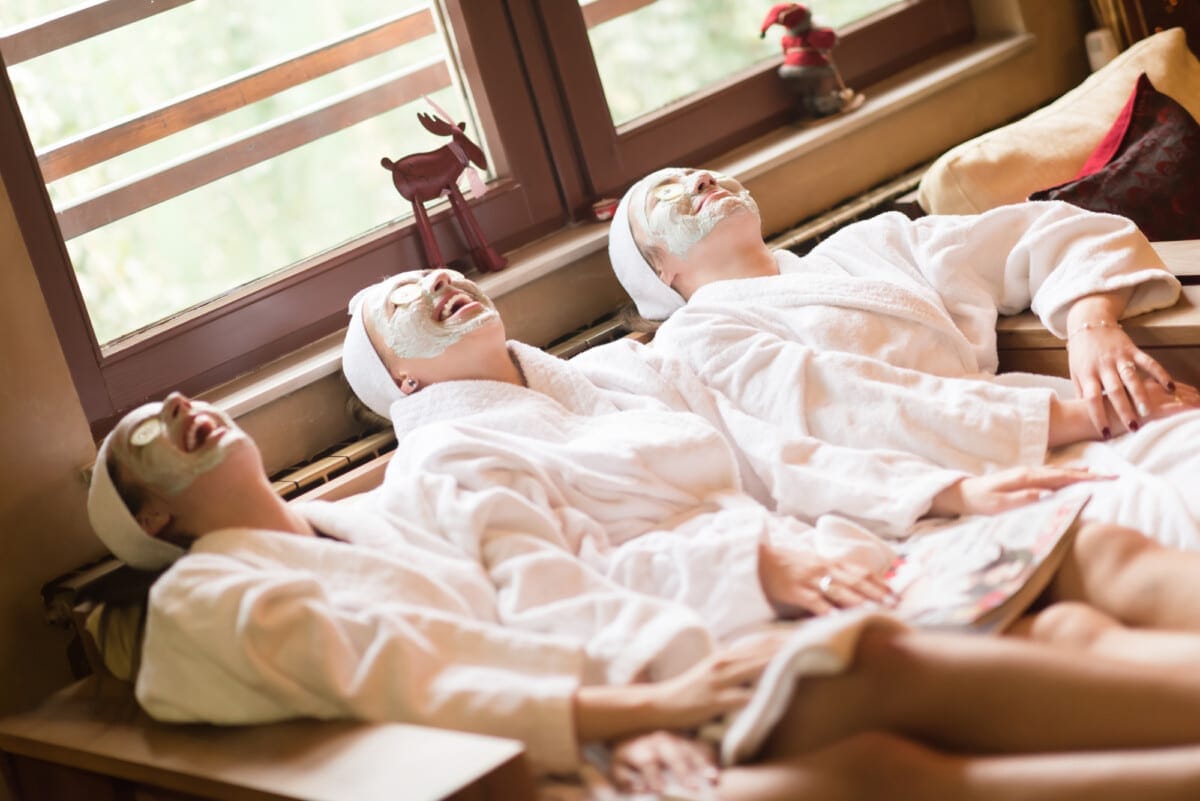 You can't go wrong with a luxurious spa retreat, ladies! Florida is the perfect destination for tranquil escapes filled with rejuvenating treatments that will leave you and your girlfriends feeling refreshed and pampered.
Imagine lounging by the pool, sipping on refreshing cocktails, and indulging in massages, facials, and body scrubs – all while celebrating your pending nuptials surrounded by your best friends.
Countless spas throughout the Sunshine State cater to bachelorette parties, from posh urban oases in Miami to serene beachfront sanctuaries along the Gulf Coast.
One must-visit location for a spa retreat bachelorette party is The Standard Spa in Miami Beach.
This chic hotel offers daily yoga classes overlooking Biscayne Bay, an expansive hydrotherapy playground featuring an arctic plunge pool and Roman waterfall hot tub, and a full menu of restorative treatments like acupuncture facials and CBD-infused massages.
Or head over to The Ritz-Carlton Spa in Naples for a day of true relaxation at their world-class facility complete with steam rooms, saunas, relaxation lounges, and an outdoor mineral pool where you can enjoy their signature salt stone massage or organic seaweed leaf wrap.
Adventure Activities
Florida is just the place for outdoor excursions and thrilling experiences that will create memories you'll all cherish forever.
Whether you're zipping through the treetops on a canopy tour, conquering whitewater rapids, or defying gravity with indoor skydiving – there's something for every adventurous spirit in your girl gang.
Consider hitting up locations like Gatorland in Orlando, where you can take part in their heart-pumping Screamin' Gator Zip Line, soaring over 1,200 feet above gators and crocs.
Or how about trying out paddleboarding or kayaking through mangroves at one of Florida's many state parks?
For those who crave even more extreme adventures, head down to Key West and embark on a parasailing expedition or dive into the deep blue sea on an unforgettable snorkeling excursion.
From coast to coast, Florida offers countless opportunities for adventure seekers looking for the perfect mix of fun and bonding with their closest gal pals.
Food and Drink Tours
You'll be swept off your feet as you explore Florida's diverse food and drink scene, tantalizing your taste buds with mouthwatering culinary delights and refreshing libations on various tours tailored for you and your gal pals.
From gourmet excursions in Miami to cocktail classes at swanky bars in downtown Orlando, there's something for everyone when it comes to celebrating the bride-to-be's special weekend.
Some must-try food and drink experiences include:
Savor Our City Culinary Tours: Embark on a guided walking tour through picturesque Delray Beach or Palm Beach Gardens, where you'll indulge in tastings from local eateries while learning about the area's rich history.
Miami Food Tour: Discover Miami's melting pot of flavors as you sample Cuban, Peruvian, Colombian dishes and more on a Little Havana food tour, or satisfy your sweet tooth by exploring South Beach with their dessert-tasting experience.
Cocktail Class at The Courtesy Bar: Shake up some fun during an interactive mixology class at this chic speakeasy-style bar in Orlando, where expert bartenders will teach you how to create unique craft cocktails that'll impress all of your friends back home.
Nightlife and Entertainment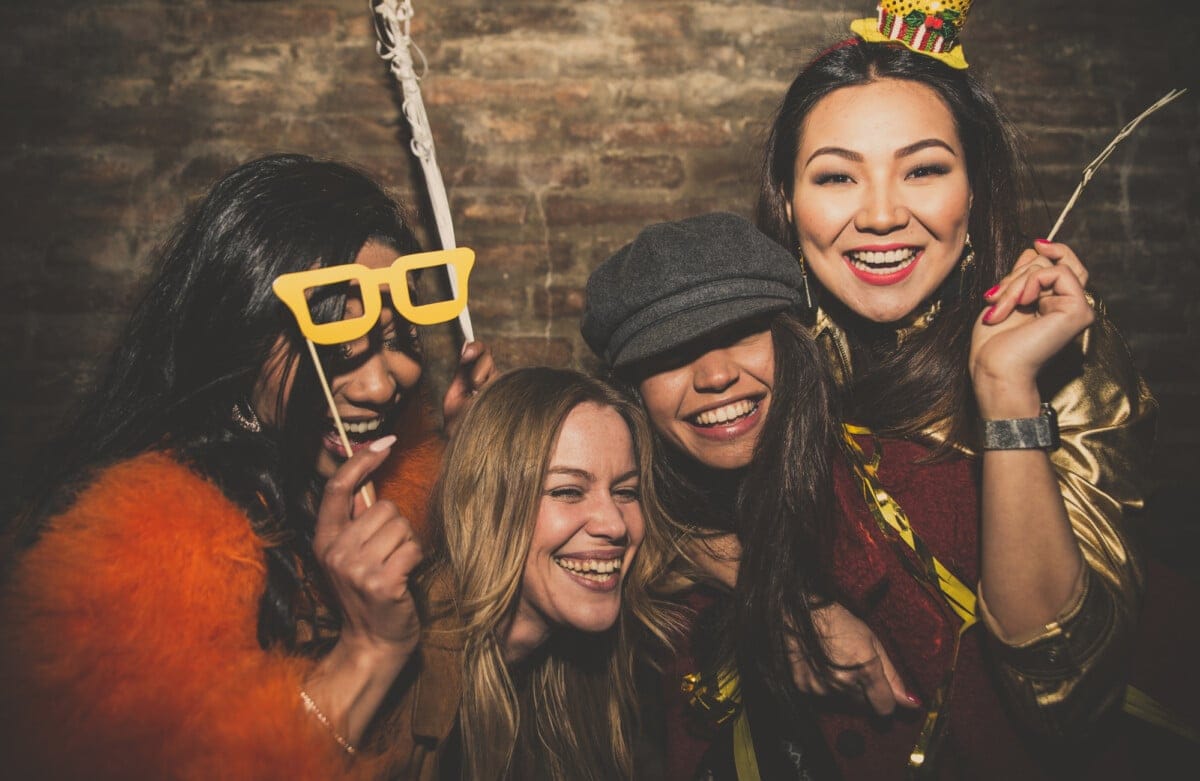 As the sun sets and the evening sky comes alive with stars, it's time to dive into Florida's electrifying nightlife and entertainment scene, where there's never a dull moment for you and your gal pals to revel in.
From DJ dance-offs at trendy Miami clubs to karaoke contests in laid-back Key West bars, you'll find endless opportunities to let loose, sip on delicious cocktails, and make unforgettable memories with your closest friends.
In Miami, don't miss out on experiencing LIV Nightclub or Nikki Beach Club – both known for their high-energy DJ dance-offs that keep the party going all night.
Up your karaoke game in Orlando at Mango's Tropical Café or Howl at the Moon before exploring Universal CityWalk for even more entertainment options. 
For a more gothic vibe, head over to Tampa Bay's The Castle – where you can dance the night away surrounded by elaborate décor and themed rooms.
Finally, live island-style in Key West as you sing your heart out during karaoke contests at legendary spots like Sloppy Joe's Bar and Aqua Nightclub or simply relax with a cold drink in hand at Green Parrot Bar.
Final Thoughts
Whether you're soaking up the sun on sandy beaches or sipping cocktails at sunset, a perfect celebration awaits you and your squad in the Sunshine State.
Don't miss out on these unforgettable experiences that'll have you and your besties feeling like Floridian royalty.
The memories you make will be as vibrant as a Key West sunset, leaving an everlasting glow on this special occasion.