Aloha, soon-to-be brides and her besties! Suppose you're looking to bask in the radiant sunshine, immerse in the calming rhythm of the waves, and explore the vibrant hues of the rainbow state.
In that case, you've hit the jackpot with our ultimate guide to bachelorette party ideas in Hawaii.
Hawaii, a Pacific paradise that brings together stunning beaches, lush landscapes, and rich culture, is set to offer an enchanting backdrop for your unforgettable bachelorette party.
This string of islands promises once-in-a-lifetime experiences, be it a thrilling surf on the world-renowned waves, a serene yoga session overlooking a breathtaking sunrise, a cocktail-making class featuring tropical fruits, or a lively Luau party under the stars.
Whether you're the type to dive into crystal-clear waters, trek up volcanic landscapes, indulge in a luxurious spa session, or simply lounge on the beach with a Mai Tai in hand, Hawaii offers an array of experiences as diverse and beautiful as its famous lei garlands.
So, bridesmaids, fasten your hula skirts and grab your coconut bras because we're about to embark on a magical journey through Hawaii's best bachelorette party ideas. Trust us, it will be nothing short of a tropical dream!
Beachfront Accommodations
While staying at a beachfront accommodation, you'll experience the ultimate tropical paradise with your closest friends, making unforgettable memories together.
Imagine waking up to the sound of waves crashing on the shore and enjoying your morning coffee as you watch the sunrise over the ocean.
You can embrace Hawaiian culture by attending a beachfront luau, where you'll feast on delicious local cuisine while being entertained by traditional Polynesian music and dance performances.
During the day, take advantage of your prime location by sunbathing on pristine sandy beaches or taking a refreshing dip in crystal-clear water.
As evening approaches, indulge in oceanfront dining at some of Hawaii's finest restaurants – just steps away from your accommodation.
Share laughs and stories with your friends as you savor mouthwatering dishes made with fresh island ingredients while watching a breathtaking sunset paint the sky in vibrant colors.
Your beachfront bachelorette party will be an experience that celebrates your upcoming nuptials, strengthens lifelong friendships, and creates lasting memories.
Outdoor Adventures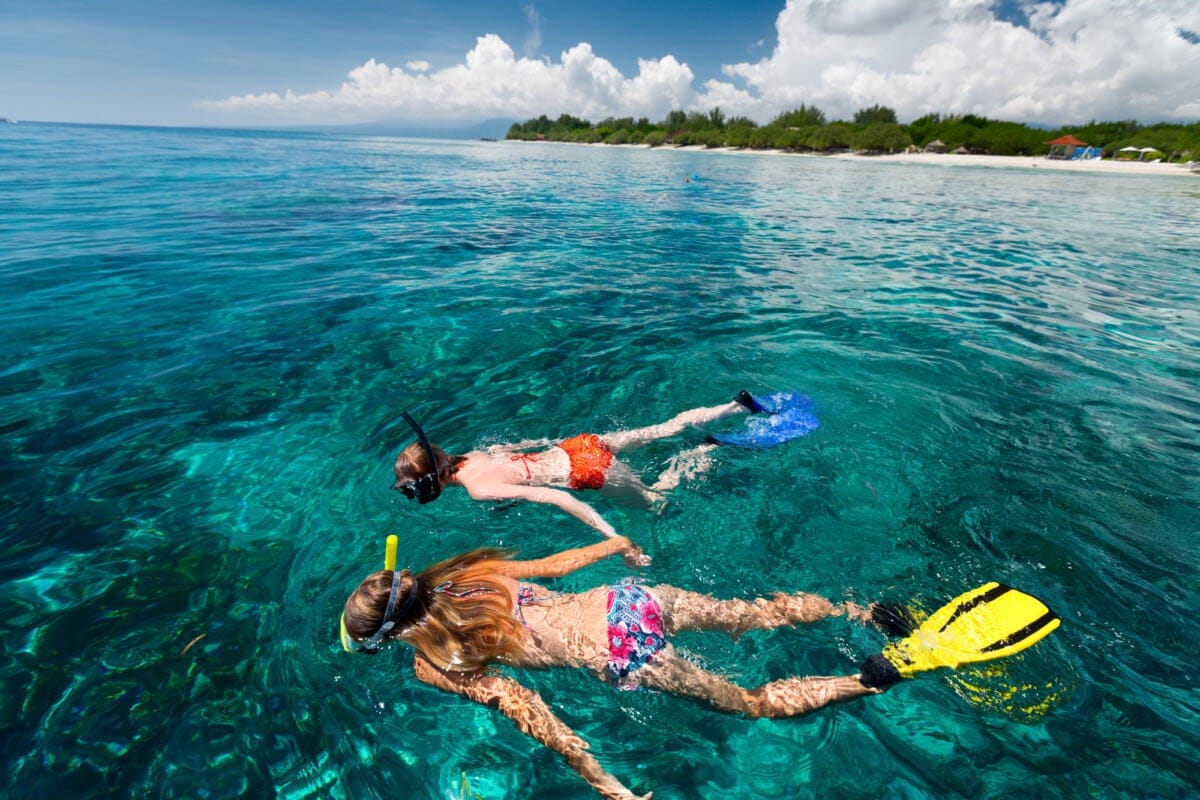 There's no better place to embark on the most epic outdoor adventures of a lifetime with your besties than in this tropical paradise!
Hawaii offers you and your squad many thrilling activities to bond over while celebrating the bride-to-be.
One heart-pounding option is zipline excursions, where you'll soar through lush rainforests, past stunning waterfalls, and over breathtaking canyons.
If getting up close and personal with marine life is more your style, dive into some snorkeling adventures. You'll explore vibrant coral reefs teeming with colorful fish, sea turtles, and maybe even spot some dolphins or whales!
Don't stop there – make memories that will last a lifetime as you hike through volcanic landscapes or take surf lessons together on Hawaii's famous waves.
For an unforgettable experience, consider booking a group sunset sail along the coast – complete with cocktails and delicious appetizers – to toast the bride-to-be as the sun sets over the sparkling Pacific Ocean.
With so many incredible outdoor adventures at your fingertips in Hawaii, you're sure to find something that captures everyone's imagination and creates lifelong bonds among friends.
Yoga and Meditation Classes
Yoga and meditation classes are another fantastic way to unwind with your friends during your Hawaiian getaway, and it's no surprise that 36 million Americans practice yoga regularly for its numerous benefits.
Hawaii offers a variety of unique experiences, such as chakra balancing, which focuses on aligning the body's energy centers and promoting overall harmony.
Aerial yoga is another exciting option that combines traditional yoga poses with a soft fabric hammock, allowing you to explore new ways of stretching and strengthening while suspended in the air.
Imagine flowing through sun salutations or practicing deep meditative breathing as you watch the stunning Hawaiian sunset with your besties.
Participating in a group yoga class not only strengthens your bond with each other but also helps create lasting memories from your bachelorette party.
Many studios offer private sessions tailored to suit all skill levels, whether you're complete beginner or experienced yogis.
Look for studios offering oceanfront views or serene outdoor settings surrounded by lush greenery – this will only enhance the relaxation and rejuvenation of yoga in paradise!
Cultural Experiences
Don't miss out on the unique cultural experiences you and your crew await during your unforgettable pre-wedding celebration in paradise.
Hawaii is known for its rich cultural heritage, and there's no better way to immerse yourself in this vibrant community than by participating in some traditional Hawaiian activities.
From Polynesian dance lessons to Hawaiian cooking classes, you'll have the chance to create lasting memories with your besties while learning about the local customs and traditions.
Some must-try cultural experiences include:
Learning how to shake those hips at a Polynesian dance lesson – feel the rhythm of the islands as you master traditional hula moves or try out a high-energy Tahitian dance.
Getting hands-on with Hawaiian cooking classes – discover the secrets behind mouth-watering island dishes like poke, kalua pig, and haupia.
Attending an authentic luau with live music, captivating performances, and a delicious feast showcasing classic Hawaiian cuisine.
These activities not only provide an opportunity for fun bonding with your closest friends but also allow you to connect more deeply with Hawaii's beautiful culture.
Nightlife and Entertainment
Dive into beachfront bars and clubs where you can dance the night away with sand between your toes.
Indulge in a romantic sunset dinner cruise along the stunning coastline. Enjoy live music and performances showcasing local talent and cultural experiences.
Embrace the aloha spirit as you make unforgettable memories under the stars!
Beachfront Bars and Clubs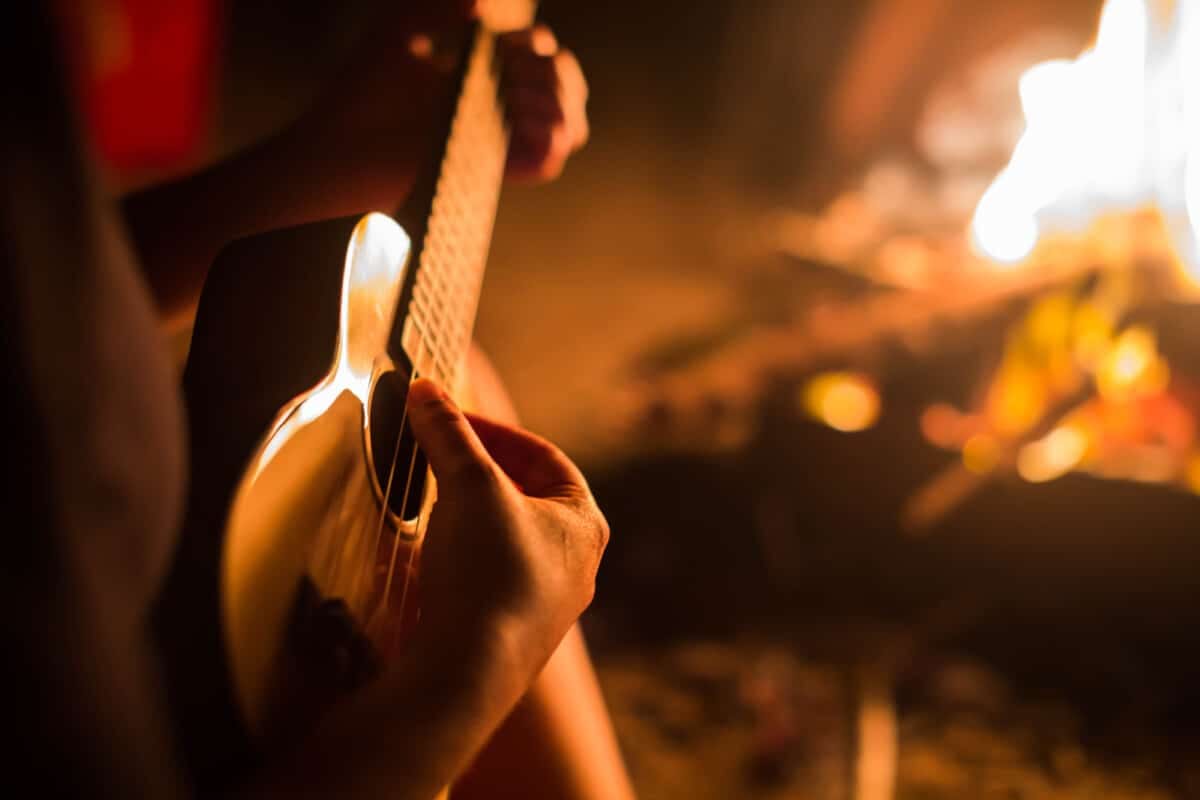 For a night of fun and dancing, check out some of the best beachfront bars and clubs that'll have you grooving with your girls until the sun rises.
One fantastic idea for a memorable bachelorette party is to embark on a Tiki Bar Crawl – explore Hawaii's iconic tiki bars as you sip on delicious tropical cocktails in beautiful oceanfront lounges.
Feel the warm breeze on your skin and get swept away by the rhythmic beats as you dance under swaying palm trees, creating memories that will last a lifetime.
Don't forget to visit some must-see spots like Duke's Waikiki, where live music and energetic vibes are guaranteed to keep you entertained all night long.
Or perhaps unwind at House Without A Key, an elegant lounge with mesmerizing hula performances against an unforgettable sunset backdrop.
With so many incredible beachfront bars and clubs, it's easy to find one that fits your group's vibe perfectly – whether you're looking for something more laid-back or ready to dance the night away.
Sunset Dinner Cruises
A sunset dinner cruise is an enchanting way to connect with your besties while taking in the breathtaking Hawaiian scenery, creating moments that'll be cherished forever.
As you sail along the beautiful coastline, you'll be treated to oceanfront dining like no other, savoring delicious local cuisine as the sun sets over the horizon.
This memorable experience will strengthen your bond and make a fantastic addition to your bachelorette party itinerary.
Spectacular Views: You'll be captivated by the stunning vistas of Hawaii's picturesque shores, lush mountains, and vibrant marine life as you glide through crystal-clear waters.
Cruise Attire: Don't forget to dress up for this special occasion! Opt for stylish yet comfortable clothing that complements the tropical ambiance – think flowy dresses or chic jumpsuits paired with sandals or espadrilles.
Entertainment & Dancing: Many sunset dinner cruises offer onboard entertainment such as live music or traditional hula performances, giving you and your girls plenty of opportunities to dance the night away under a starry sky.
With these elements combined, a sunset dinner cruise in Hawaii promises an unforgettable evening of laughter, bonding, and celebration with your closest friends.
Live Music and Performances
After enjoying a breathtaking sunset dinner cruise, why not continue the celebration by immersing yourself and your friends in Hawaii's vibrant live music and performance scene?
There's no shortage of entertainment options for your bachelorette party, ranging from intimate island concerts to energetic dance performances that showcase Hawaii's rich culture.
One unique idea is to attend an island concert featuring local musicians playing traditional Hawaiian instruments like the ukulele.
You can even take it further by booking a group ukulele lesson for you and your friends, turning your bachelorette party into a memorable cultural experience.
Dance along to the rhythm of Polynesian drumming or sway with hula dancers as they share their stories through graceful movements.
No matter what type of live music or performance you choose, you'll feel connected to the spirit of Aloha and make unforgettable memories with your closest friends on this magical island paradise.
Final Thoughts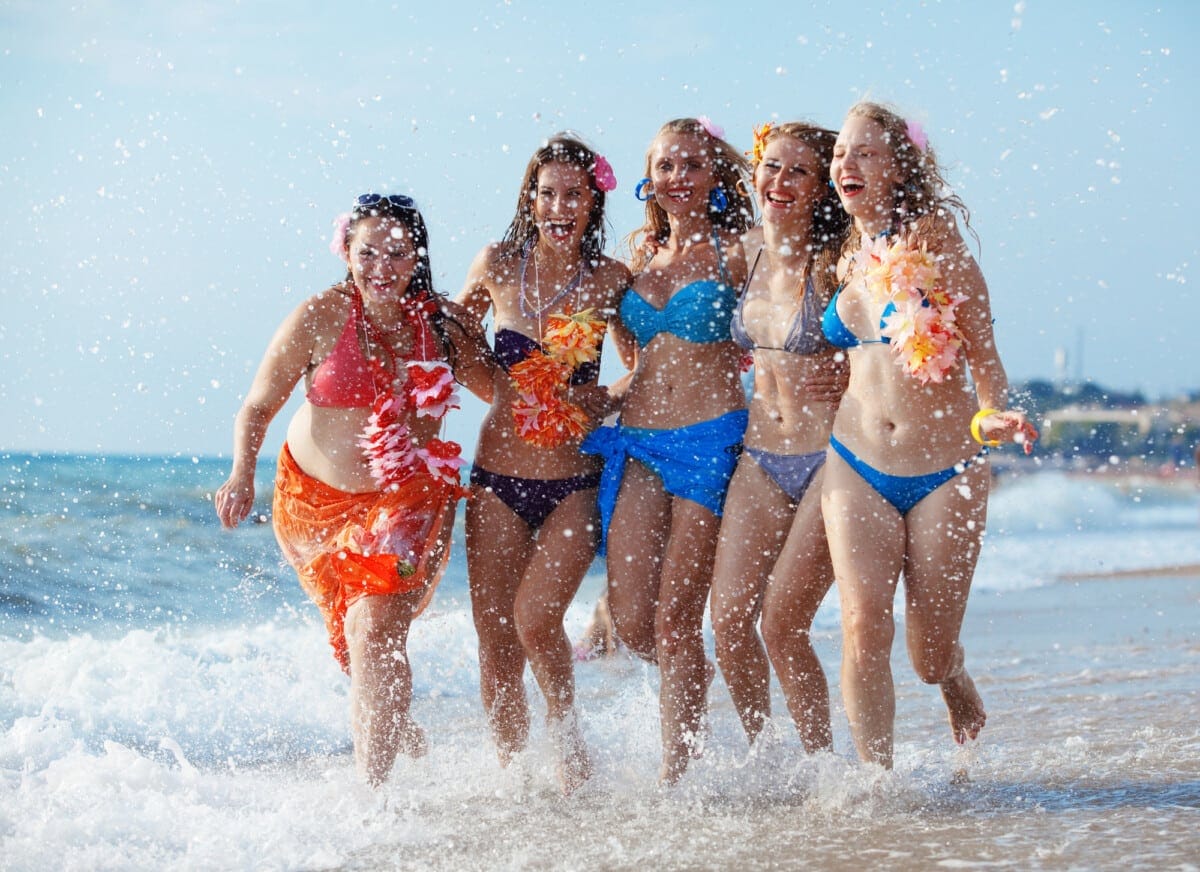 So, you've made it through this tropical guide of bachelorette party ideas in Hawaii. Aren't you just itching to book that flight and throw on a lei?
Remember, the island life is waiting for you and your bride tribe. Don't hesitate to dive into those unforgettable adventures, soothing spas, and wild nights out.
After all, what's better than celebrating with your besties in paradise?