Ladies, prepare to don your party masks and let the good times roll!
Today, we're diving into the vibrant heart of Louisiana, a melting pot of culture, music, food, and pure joy that knows how to throw a party like no other.
Whether you're a bride-to-be, a bridesmaid, or just along for the ride, prepare for an unforgettable journey filled with laughter, memories, and maybe a bit of that famous Southern charm.
From the historic streets of New Orleans, brimming with jazz, beignets and vibrant festivities, to the serene landscapes of the Bayou, Louisiana offers a treasure trove of unique and thrilling bachelorette party ideas.
Imagine steamboat cruises along the Mississippi, haunted tours in the French Quarter, Creole cooking classes, tranquil spa days in Lake Charles, and an endless stream of fun-filled nights in Bourbon Street's legendary bars and clubs.
Does the thought of all these make you as excited as us?
If so, fasten your beaded necklaces, tighten your dancing shoes, and explore together the colorful, lively, and ever-enticing world of bachelorette party planning in Louisiana.
Get ready, ladies, because this will be an unforgettable, gumbo-flavored adventure!
1. New Orleans Nightlife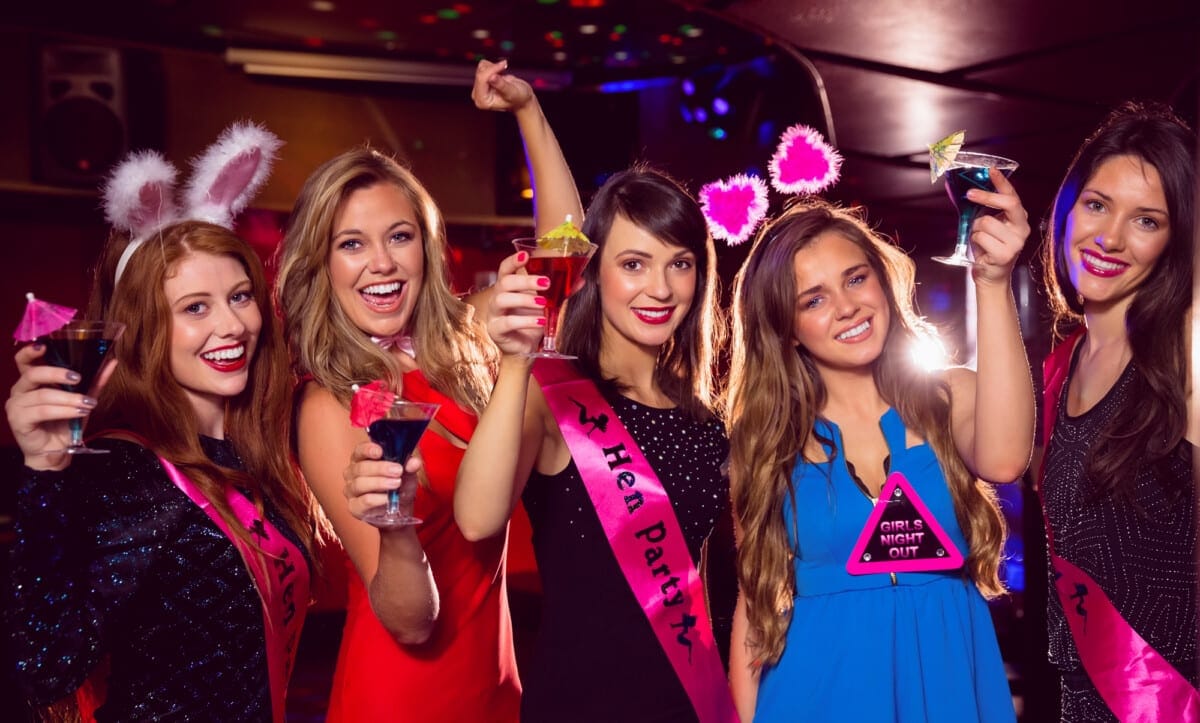 You can't miss out on the vibrant nightlife scene in New Orleans while celebrating with your crew!
The famous Bourbon Street revelry is a must-visit, featuring bars, clubs, and live music venues that cater to every taste.
Immerse yourself in the lively atmosphere as you dance the night away with your friends or enjoy a drink at one of the many balcony bars overlooking this iconic street.
And if you're feeling adventurous, why not dive into local folklore by joining a ghost tour?
These spine-chilling tours take you through haunted spots and tell tales of voodoo queens and restless spirits.
While Bourbon Street might steal the spotlight, don't forget to explore other gems like Frenchmen Street – known for its jazz clubs and laid-back vibe – or Magazine Street with its eclectic mix of shops, bars, and restaurants.
In true New Orleans style, indulge in delicious cocktails like a Hurricane or Sazerac at Pat O'Brien's or Napoleon House respectively.
As you make memories with your besties during this unforgettable bachelorette party experience, remember that there's more than enough fun to be had in Louisiana – from dancing under neon lights to uncovering spooky stories together!
2. Culinary Experience
Ready to indulge in the flavors of New Orleans?
Treat yourself to a warm, sugary beignet and a rich café au lait at one of the city's iconic coffee shops.
Add some rhythm to your dining experience with lively jazz brunches.
Or discover the secrets behind Cajun and Creole cuisine in an interactive cooking class.
This culinary adventure's waiting for you to explore!
3. Plantation Visits
Immerse yourselves in the rich history and stunning beauty of Southern plantations, adding depth and meaning to your pre-wedding festivities.
As you explore Louisiana's plantation country, you'll be surrounded by breathtaking Antebellum architecture and captivating stories from the past.
These grand estates offer a unique perspective on plantation history, allowing you and your friends to connect as you learn about the lives of those who lived there long ago.
Begin your journey at one of the many exquisite plantations in Louisiana, such as Oak Alley, Laura, or Houmas House.
Each location offers guided tours that will transport you back in time, showcasing elegant furnishings and majestic gardens while regaling tales of love, heartache, and triumph.
You might even be inspired to incorporate elements from these historic homes into your wedding celebration!
With a shared appreciation for the past and an unbreakable bond among friends, visiting Louisiana's plantations will surely create memories that will last a lifetime – just like your upcoming marriage!
4. Mississippi River Steamboat Cruises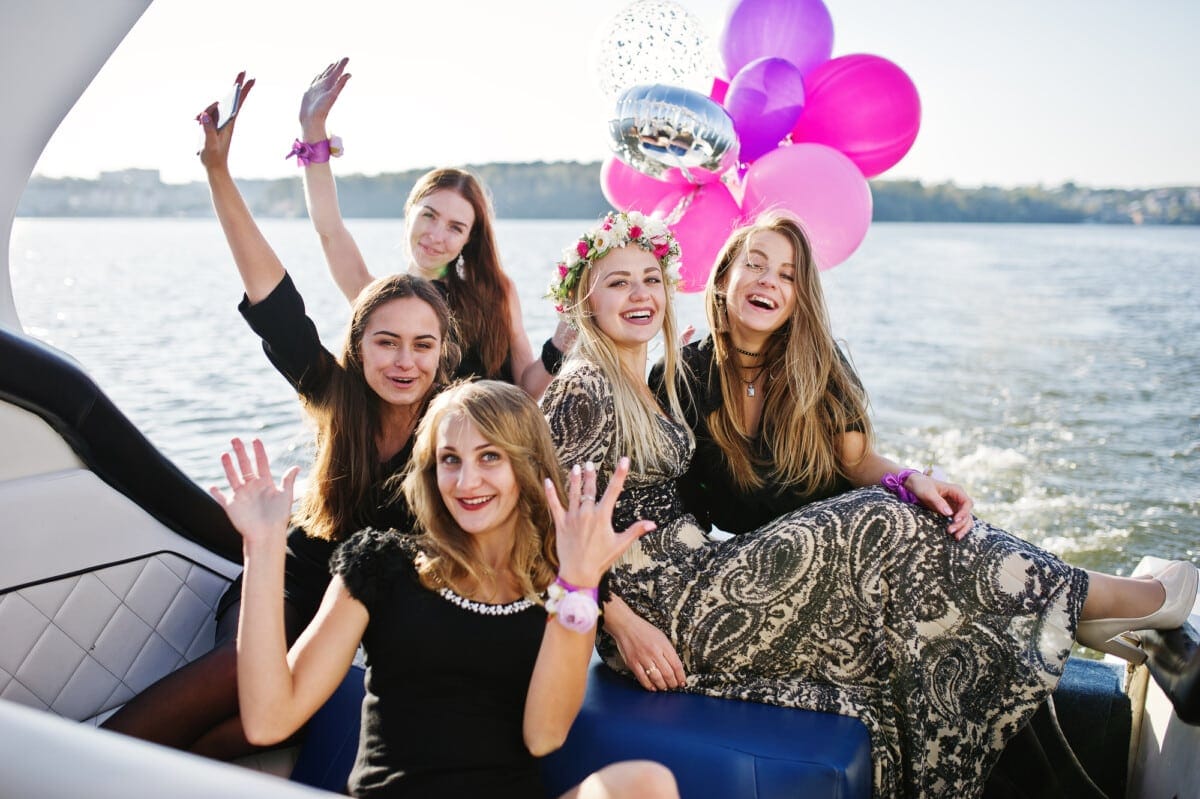 After exploring the beautiful plantations of Louisiana, it's time to set sail on a thrilling Mississippi River Steamboat Cruise.
Imagine you and your best friends cruising down the mighty river, soaking in the breathtaking scenery while experiencing a taste of steamboat history.
Climb aboard one of these majestic vessels and step back as you relish in luxurious accommodations and entertainment reminiscent of 19th-century steamboats.
Try your luck at the onboard riverboat casinos or simply enjoy live jazz music as you glide along the waters.
With delicious dining options available, indulge in some authentic southern cuisine while participating in this unforgettable bachelorette party experience.
Feel connected and the rich history that flows along with every twist and turn of the Mississippi River – truly an adventure not to be missed!
5. Relaxation and Pampering
Kick your feet up and let the good times roll with a day of relaxation and pampering, perfect for melting away any pre-wedding stress.
Louisiana offers a variety of luxurious spa retreats where you can indulge in rejuvenating treatments.
You'll feel like royalty as you indulge in personalized treatments at The Spa at Windsor Court in New Orleans, which features an array of customizable packages tailored specifically for groups celebrating special occasions like bachelorette parties.
Or head over to Rêve Therapy in Baton Rouge for some hydrotherapy experiences that will leave you feeling refreshed and revitalized.
Gather your best friends and bridesmaids to experience a day of pampering together, creating lasting memories while treating yourselves to top-notch services designed to help you look and feel your best.
No matter which spa oasis you choose, spending quality time with your closest friends while indulging in well-deserved pampering is guaranteed to make your bachelorette party one for the books!
6. Cultural Exploration
Dive into Louisiana's rich cultural scene by exploring art galleries and museums, immersing yourself in historic walking tours, or attending festivals and live music events.
You'll discover the vibrant history and artistic expressions that make this region so unique.
Soak up the local culture as you create unforgettable memories during your bachelorette party adventure!
7. Art Galleries and Museums
Enjoy the vibrant art scene and rich history by exploring local galleries and museums with your best gals.
Plan a day of gallery crawls and museum hopping to satisfy your group's craving for creativity and culture while celebrating the bride-to-be.
Louisiana boasts an array of art institutions ranging from contemporary to traditional, ensuring that there will be something for everyone to enjoy.
As you embark on this artistic adventure, consider these must-visit venues:
New Orleans Museum of Art: Housing over 40,000 works spanning from ancient times to present day
Ogden Museum of Southern Art: Showcasing the largest collection of Southern art in the world
Contemporary Arts Center New Orleans: A multidisciplinary arts center featuring visual arts exhibitions and performing arts events
Alexandria Museum of Art: Offering diverse exhibitions that focus on both regional artists and global themes
Rodrigue Studio: Explore the iconic Blue Dog paintings by Louisiana artist George Rodrigue
Bond with your bachelorette squad as you admire breathtaking masterpieces, discuss thought-provoking installations, and learn about fascinating historical artifacts. This unique experience will surely create lasting memories for everyone involved and make your bachelorette party unforgettable.
8. Historic Walking Tours
Stroll through time as you and your gal pals embark on historic walking tours, discovering the captivating tales and architectural treasures hidden within Louisiana's charming streets.
Discover the haunted history of New Orleans, where ghost stories and spine-tingling legends come to life as you explore the city's most famous haunts.
Visit iconic sites like St. Louis Cemetery No. 1 to learn about Voodoo Queen Marie Laveau or venture into the French Quarter to uncover voodoo legends that still permeate local folklore today.
As a group of friends seeking adventure and connection, these eerie yet fascinating experiences will bring you all closer together.
Immerse yourselves in the rich history of Louisiana's plantation country with a guided tour of majestic antebellum homes like Oak Alley Plantation or Laura Plantation.
Marvel at their grand architecture while learning about the lives that once graced these elegant halls from knowledgeable guides who weave stories of love, tragedy, and triumph into an unforgettable experience for your bachelorette party.
As you walk through these storied grounds hand-in-hand with your closest friends, let yourselves be transported back to an era filled with lavish parties and whispered secrets – forging lasting memories while celebrating each other's company in this unique setting steeped in history.
9. Festivals and Live Music Events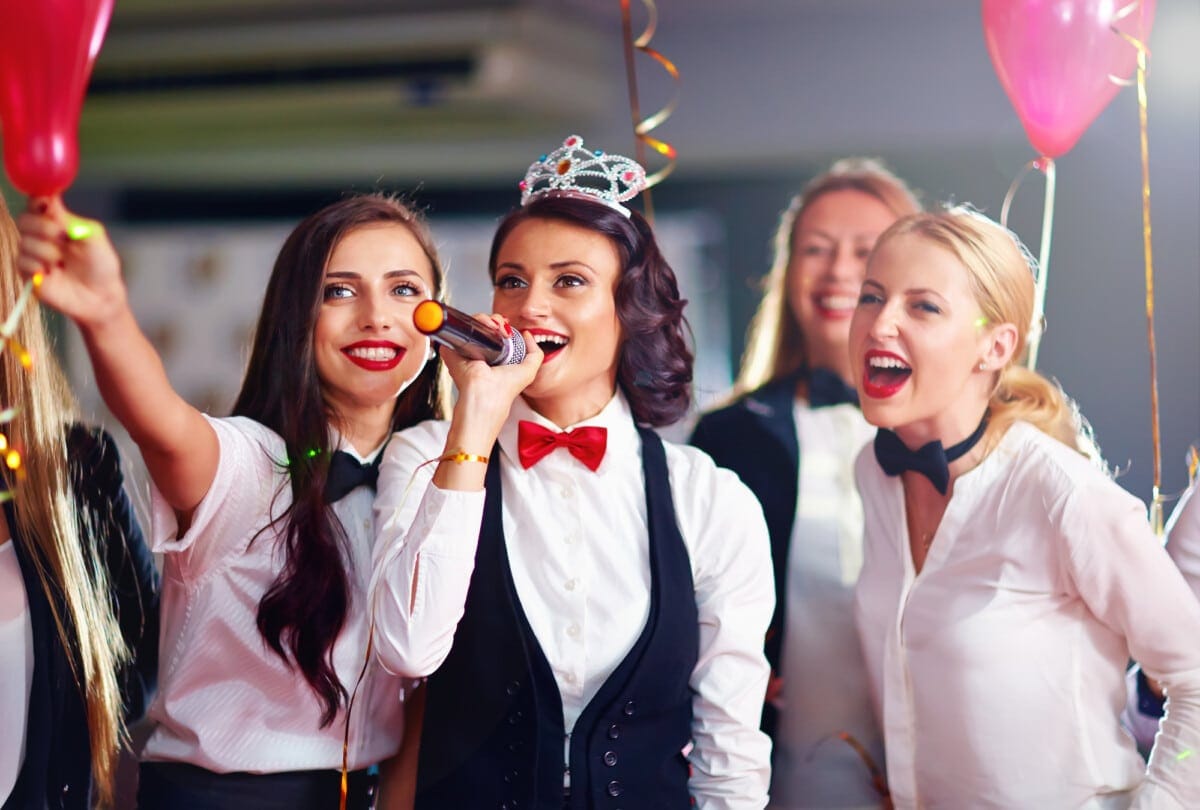 After exploring the rich history of Louisiana through walking tours, it's time to dive into the vibrant festival scene and live music events that make this state such a lively destination for your bachelorette party.
Louisiana is well-known for its unique blend of cultures, perfectly showcased in the annual festivals and live music events.
So, gather your girlfriends and prepare to experience an unforgettable weekend full of excitement and entertainment.
A must-attend event for any bachelorette party in Louisiana is a traditional Crawfish Boil There's nothing quite like sharing deliciously spiced crawfish with your best friends while enjoying some cold beverages.
But don't stop there; immerse yourselves in the local culture even further by attending a Zydeco Dancing event or one of the many Jazz & Heritage festivals that occur all year round.
Dance to upbeat rhythms as you create lasting memories with your closest friends.
With so many opportunities to celebrate life, love, and friendship at these incredible festivals and live music events, you'll truly feel like you belong here in Louisiana – making it the perfect destination for an unforgettable bachelorette party experience.
Final Thoughts
So, you might think Louisiana isn't the ideal spot for a bachelorette party.
But trust us, there's something for everyone! Between the lively New Orleans nightlife, delicious culinary experiences, thrilling outdoor adventures, rejuvenating relaxation options, and rich cultural explorations.
Louisiana has it all if you want to create unforgettable memories with your closest friends before tying the knot.
Let the good times roll and celebrate this special milestone in true Southern style!