Welcome to your ultimate guide for creating the most memorable bachelorette party in the picturesque Pine Tree State, Maine!
This New England beauty, best known for its stunning coastlines, luscious forests, and sumptuous seafood, is the unexpected gem you've been looking for to host an unforgettable celebration.
Maine, with its idyllic blend of quaint coastal towns, vibrant cities, and endless natural splendor, provides an unparalleled backdrop for bachelorette party ideas that are anything but ordinary.
I am talking about sunset sailing around Casco Bay, lobster feasts in Portland, hiking the mesmerizing Acadia National Park, indulging in creative artisanal workshops, and sipping wine at some of the country's most scenic vineyards.
Whether you're a sea-loving siren, a nature enthusiast, a foodie, or a city sophisticate, Maine is brimming with potential for every bride-to-be and her tribe.
Are you ready to dive into the land of lighthouses and lobsters to plan the ultimate bachelorette bash?
Pull on your party boots, grab your confetti, and prepare to navigate the intriguing, laughter-inducing, and occasionally wild world of bachelorette party planning in Maine.
Gird your loins, ladies – it will be an unforgettable journey!
1. Relaxing Spa Retreats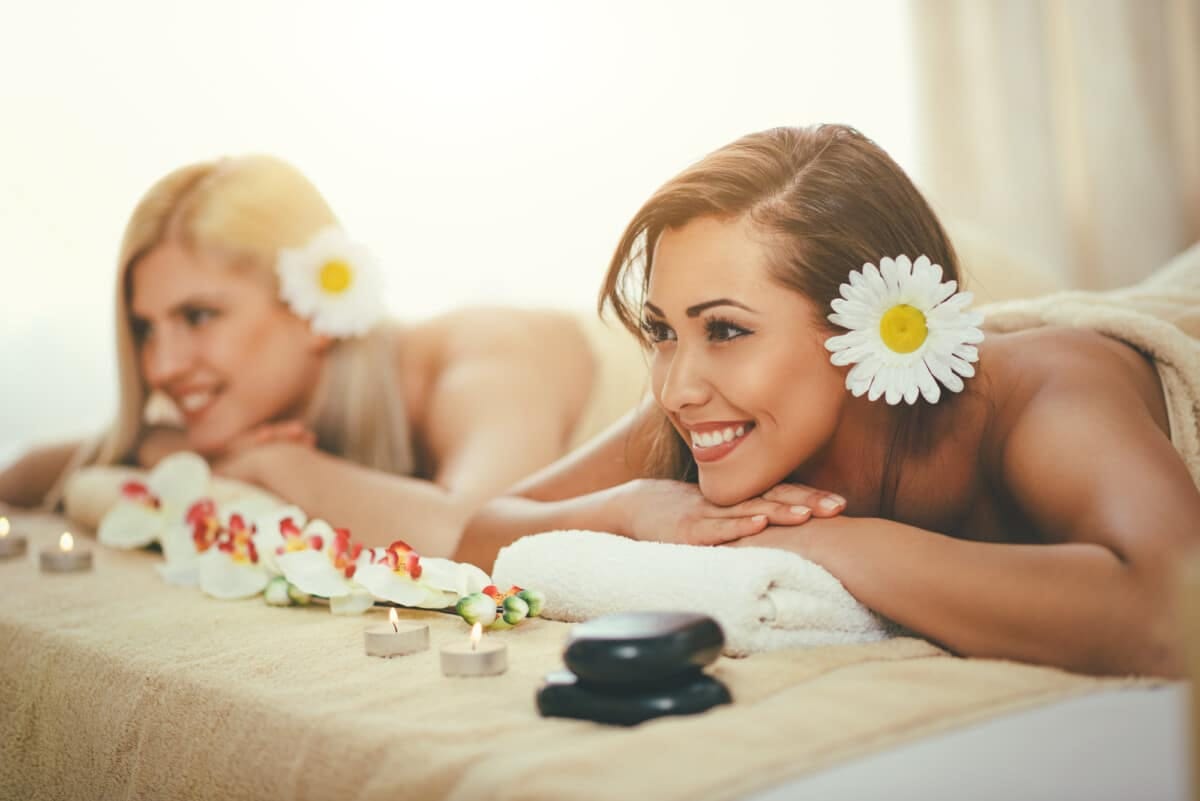 There's nothing like unwinding with your besties at a luxurious spa retreat, pampering yourselves, and creating unforgettable memories.
Maine offers a variety of relaxing spa resorts perfect for your bachelorette party, where you can indulge in tranquil massages and rejuvenating facials while soaking in the natural beauty of this picturesque state.
Imagine sipping on refreshing cucumber water as you relax in a cozy robe, laughing with your closest friends while skilled therapists work magic to melt away all your pre-wedding stress.
One popular destination is the Cliff House Spa overlooking the breathtaking cliffs of Cape Neddick, offering an extensive menu of treatments designed to balance both body and soul.
Another option is The Spa at Spruce Point Inn located in Boothbay Harbor, where they offer customized treatments using locally sourced botanicals and sea-inspired ingredients for a true taste of coastal Maine relaxation.
Whatever spa you choose, prepare to be transported into a serene oasis where you'll experience ultimate bliss alongside your favorite gals, making it the perfect bonding experience before tying the knot.
2. Coastal Adventures
Get ready to embark on an unforgettable coastal adventure with your best friends as you explore the stunning shores of Maine.
With its rugged coastline, charming fishing villages, and picturesque lighthouses, there's no better place for a bachelorette party that embraces the beauty of nature while offering plenty of bonding experiences.
From sailing excursions to lighthouse tours, you'll find endless opportunities for fun and exploration along Maine's coast.
As you plan your coastal adventure, consider these must-do activities that will make your bachelorette party truly memorable:
Sailing excursions: Set sail on a private charter or join a group tour to explore the beautiful waters and islands off Maine's coast. Feel the wind in your hair as you learn about local history and wildlife from experienced captains.
Lighthouse tours: Discover the iconic beacons that have guided sailors safely home for centuries. Visit famous lighthouses like Portland Head Light or Pemaquid Point Lighthouse and enjoy their breathtaking views.
Beachcombing: Stroll along pristine beaches like Ogunquit Beach or Sand Beach in Acadia National Park, searching for treasures washed ashore by the tide.
Sea kayaking: Paddle through serene harbors and secluded coves with a guided sea kayaking tour – perfect for beginners or experienced paddlers alike.
Lobster boat cruises: Hop aboard a working lobster boat for an authentic taste of Maine's maritime culture. Learn how lobsters are caught, hauled in, and prepared right before enjoying a fresh lobster feast together.
With so many exciting coastal adventures to choose from, there's something for everyone in your group to enjoy during this special time together.
Let the allure of Maine's coast bring you closer as you celebrate love, friendship, and new beginnings surrounded by awe-inspiring natural beauty.
3. Outdoor Activities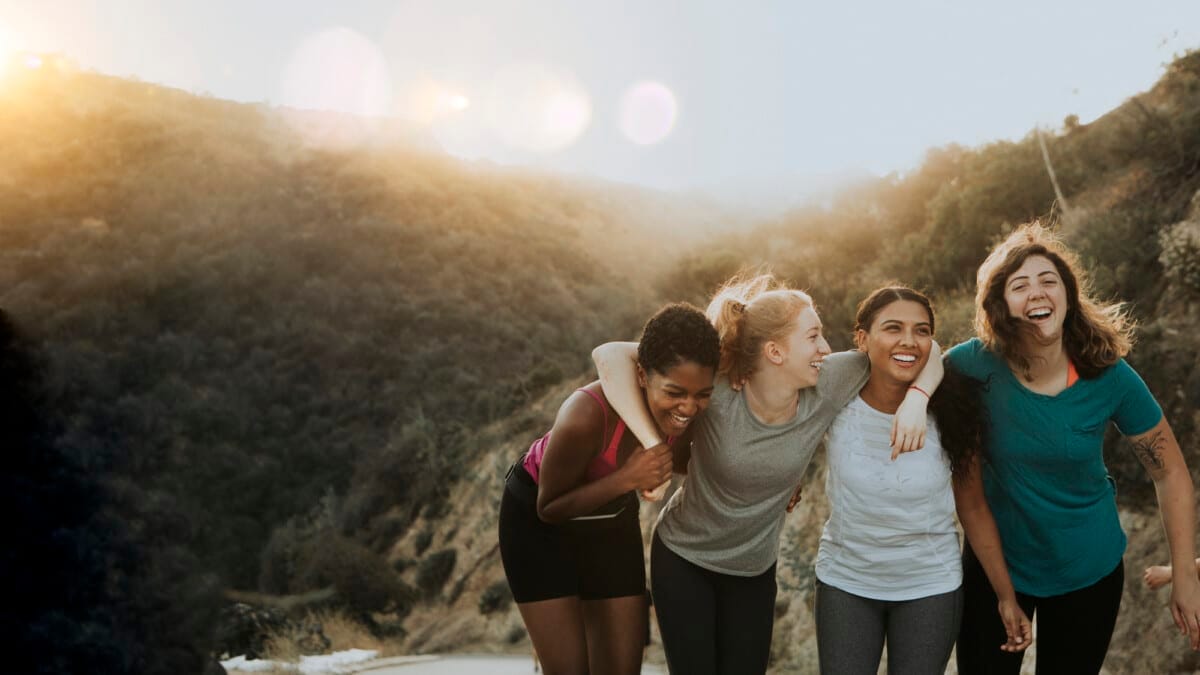 You'll never run out of fun outdoor activities in Maine, where over 90% of the state is covered in forests, making it a true paradise for nature lovers.
From scenic hiking trails to thrilling water sports, there's something for everyone at your bachelorette party to enjoy and create lasting memories together. 
One popular way to bond with your friends while enjoying the great outdoors is by exploring some of Maine's picturesque hiking trails.
Countless options suit all skill levels, whether you prefer strolls or challenging climbs.
For those who prefer water-based activities, consider kayaking or paddleboarding along the coast or on one of Maine's many lakes and rivers.
The opportunities for adventure are endless!
So gather up your besties and embark on an unforgettable bachelorette party adventure in Maine!
You'll have a fantastic time bonding over these exciting outdoor activities and create a sense of belonging among yourselves as you conquer new challenges together.
Get ready for laughter-filled days surrounded by stunning natural beauty and making memories that will last a lifetime!
4. Culinary Experiences
Maine's culinary scene is a must-try during your girls' getaway!
Discover a variety of unique dining experiences that will not only satisfy your taste buds but also create memorable moments with your besties.
From hands-on cooking classes to indulgent food tours, you'll find plenty of ways to bond with your girlfriends while enjoying the local cuisine.
Cooking Classes: Unleash your inner chef and learn how to prepare Maine's famous dishes like lobster rolls or clam chowder in a fun and interactive environment. Check out places like Stonewall Kitchen Cooking School in York or The Saltwater Classroom in Portland for an unforgettable experience.
Food Tours: Treat yourselves to a walking food tour where you can explore the city and its culinary gems. Maine Foodie Tours offers guided excursions through Portland, Kennebunkport, Bar Harbor, and Rockland – perfect for discovering new flavors together!
Lobster Shacks & Oyster Bars: No trip to Maine would be complete without feasting on some fresh seafood at a local lobster shack or oyster bar. Visit Eventide Oyster Co., The Clam Shack, or Five Islands Lobster Co. for mouthwatering dishes that will make you feel like true Mainer.
With these delectable culinary experiences in Maine, there's no better way to celebrate sisterhood than by breaking bread (or cracking lobsters) together!
So go ahead – indulge in some quality time with your favorite ladies while savoring the best that Maine has to offer.
5. Nightlife and Entertainment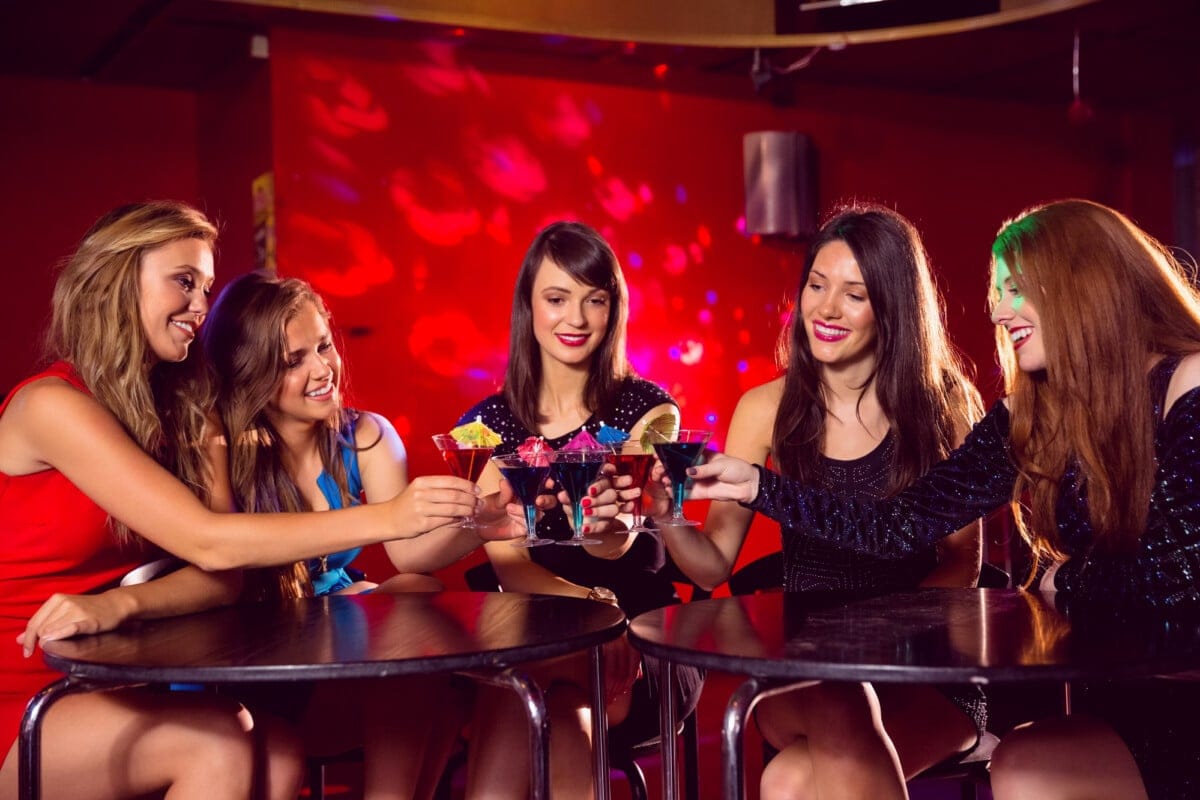 Ready to explore Maine's vibrant nightlife and entertainment scene for your bachelorette party?
Discover local bars and live music venues that showcase the state's unique charm, or plan a one-of-a-kind event tailored to your group's interests.
From sipping cocktails at cozy pubs to participating in exciting activities, there's no shortage of memorable experiences waiting for you in Maine.
a. Local Bars and Live Music Venues
Don't miss out on exploring some of the best local bars and live music venues during your special celebration!
Maine has a vibrant nightlife scene featuring everything from trendy craft breweries to cozy historic pubs.
As you and your closest friends embark on this unforgettable bachelorette adventure, visit some of these iconic spots and soak in the lively atmosphere that makes Maine truly unique.
Start by hopping between Maine breweries like Allagash Brewing Company in Portland or Atlantic Brewing Company in Bar Harbor, where you can indulge in delicious local brews while bonding with your favorite ladies.
If you're seeking a more intimate setting, step back in time at historic pubs such as Jameson Tavern in Freeport or Ebenezer's Pub in Lovell – both known for their warm ambiance and extensive beer selections.
For a night filled with energy and excitement, check out live music venues like Portland House of Music or Empire Dine & Dance; here, you'll find an eclectic mix of genres that will have everyone dancing the night away.
No matter which locales you choose to explore during your bachelorette party weekend, rest assured that the memories made will last a lifetime as part of your incredible journey together.
b. Unique Bachelorette Party Events and Activities
You'll find plenty of unique events and activities to make your celebration unforgettable in Maine.
The state hosts over 30 million visitors annually who can attest to its charm and allure.
From creative workshops to vineyard tours, Maine offers a range of options that cater to every taste.
Not only will you create long-lasting memories with your close friends, but you'll also have the chance to experience the warm hospitality that makes Maine such a beloved destination.
Consider some of these one-of-a-kind bachelorette party ideas for an unforgettable time in Maine:
Take a creative workshop to learn new skills like pottery or painting while bonding with your friends. The vibrant arts scene in Portland and other towns across the state offers opportunities for hands-on experiences.
Embark on a picturesque vineyard tour through regions such as Midcoast or Southern Maine, sampling world-class wines and enjoying stunning views.
Embark on a sailing adventure or sunset cruise around Casco Bay, taking in breathtaking coastal scenery while celebrating with your favorite people.
Whatever you choose, know that your special event will be filled with laughter, love, and camaraderie – all set against the backdrop of beautiful Maine landscapes.
With so many unique activities at your fingertips, it's easy to see why so many people feel drawn to this enchanting corner of New England.
Final Thoughts
36.8 million people visited Maine in 2019, drawn to its picturesque landscapes and unique experiences.
You're now among those who've discovered the diverse array of bachelorette party ideas in this beautiful state – from relaxing spa retreats and coastal adventures to outdoor activities, culinary delights, and vibrant nightlife.
So gather your best friends and embark on an unforgettable Maine bachelorette adventure that'll have you reminiscing for years to come.