Hello, party planners!
Buckle up, because we're about to dive into the vibrant and diverse world of Maryland, concocting the ultimate bachelorette party that will be the talk of the town.
Renowned for its rich history, scenic landscapes, bustling cities, and stunning coastlines, Maryland is a treasure trove of unforgettable experiences waiting to be explored.
Imagine a bachelorette party that includes sailing on the magnificent Chesapeake Bay, dancing the night away in the thriving nightlife of Baltimore, unwinding on the sandy beaches of Ocean City, or indulging in the exquisite local seafood and wine tours.
Whether the bride-to-be is an outdoorsy adventurer, a city-lover, a history buff, or a relaxation seeker, we've got all bases covered.
Ready to dive into this whirlwind journey?
Get your party gear ready, assemble your team of merrymakers, and come along as we navigate through the exciting, eclectic, and sometimes unexpected array of bachelorette party possibilities in Maryland.
Prepare for a thrilling journey, ladies – it will be one for the memory books!
1. Wine Tasting Excursions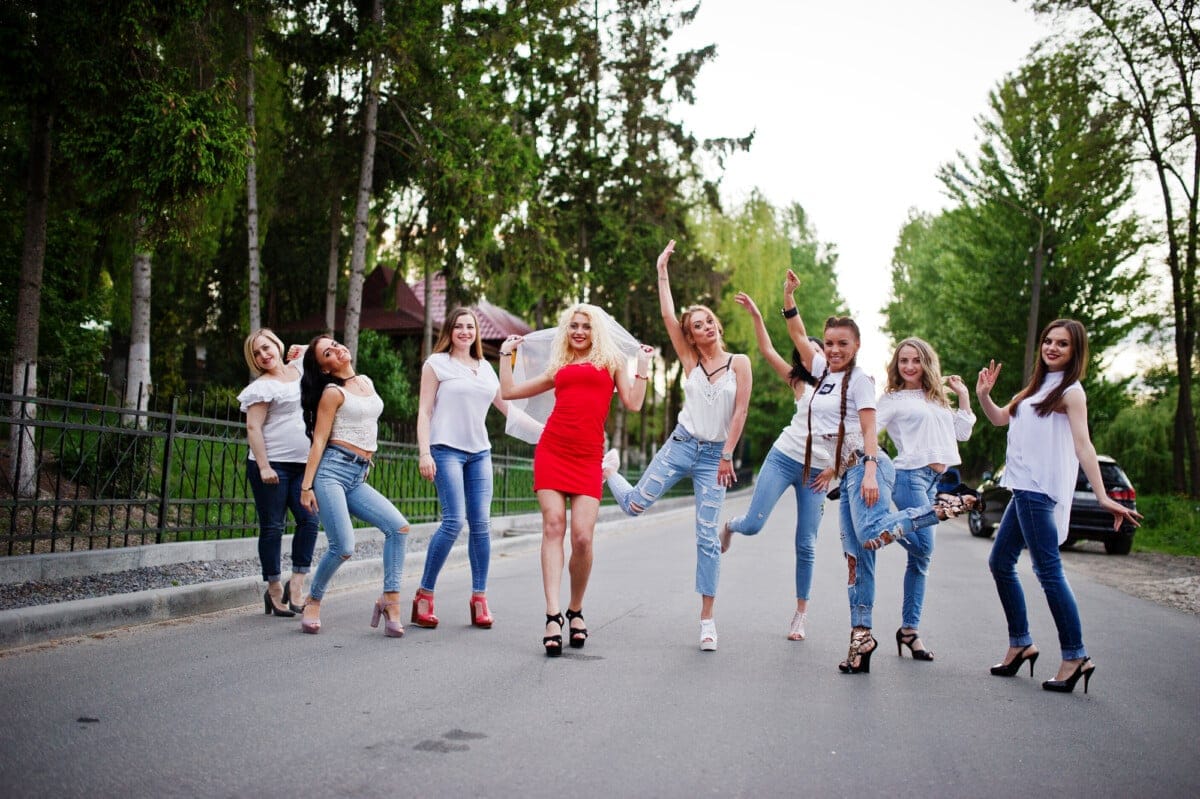 For a refined celebration, consider indulging in wine tasting excursions with your closest gal pals.
Maryland boasts an array of picturesque vineyards and wineries that offer both educational and entertaining experiences for you and your friends to bond over.
From intimate vineyard tours to hands-on wine making classes, there's something for everyone in your group to enjoy while sipping on some of the state's finest wines.
Start your day exploring rolling vineyards as knowledgeable guides share their passion for grape growing and winemaking, providing you with insider knowledge about local varietals.
Afterward, roll up your sleeves and participate in a fun-filled wine making class where you'll create custom blends under the guidance of expert winemakers.
As the day comes to a close, gather around rustic tables nestled among verdant vines as you laugh, reminisce, and toast to lasting friendships.
With unforgettable memories created at these beautiful Maryland locations, your bachelorette party will be one for the books!
2. Beach Getaway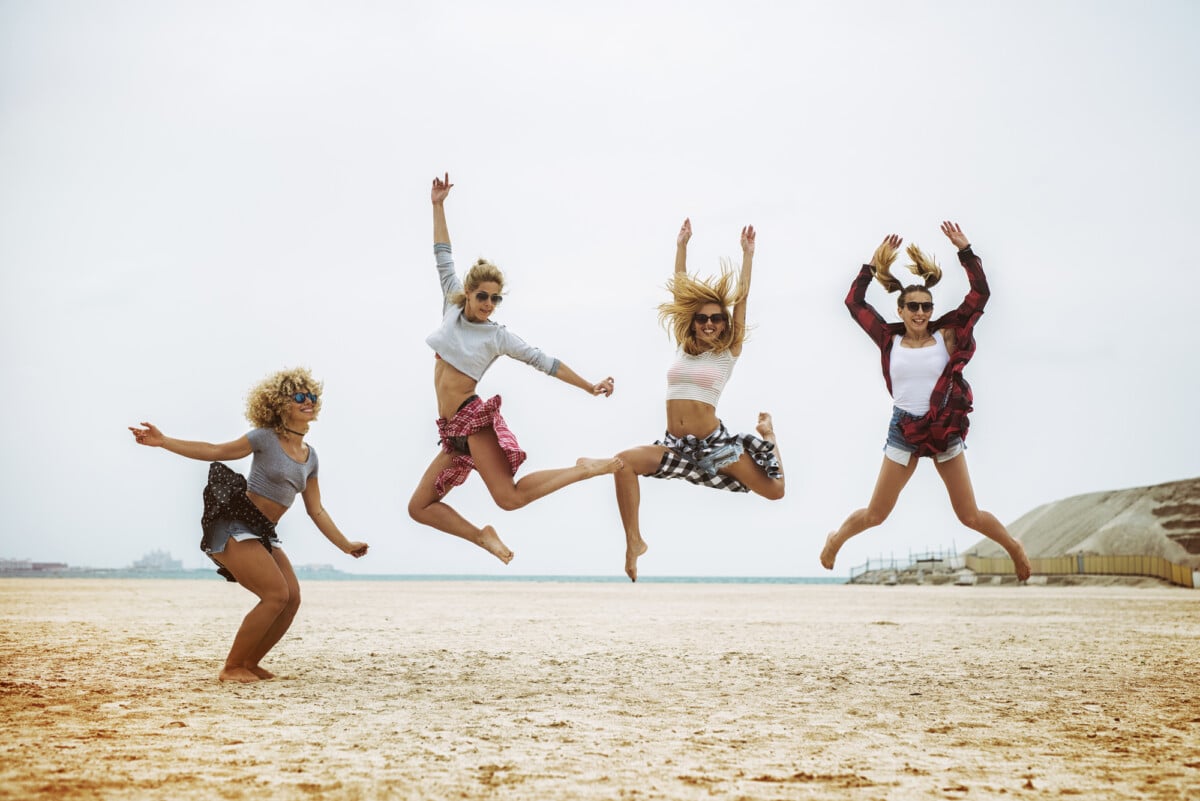 Escape to a sun-soaked beach getaway, where salty waves and sandy shores set the perfect backdrop for an unforgettable celebration!
Gather your best friends for a weekend trip to one of Maryland's beautiful beaches like Ocean City or Assateague Island.
Spend your days soaking up the sun, riding the surf, or simply lounging on the warm sand with favorite drinks in hand.
As twilight descends upon you all, ignite a cozy beach bonfire that sparks laughter and memories to last a lifetime.
Huddle around the fire as you toast marshmallows and share stories from years gone by while creating new ones under a blanket of stars.
Begin your day with an oceanfront brunch at one of Maryland's picturesque coastal restaurants such as Fager's Island or The Hobbit.
Savor mouthwatering dishes made from fresh local ingredients while sipping on refreshing mimosas or Bloody Marys – it's never too early to celebrate!
Take in breathtaking views of serene waters and let the gentle sea breeze sweep away any lingering stress as you bond with your closest friends over good food and great conversation.
Your Maryland beach getaway will leave you all feeling rejuvenated, connected, and ready for whatever lies ahead in this exciting chapter of life.
a. Spa Day Retreat
Indulge yourself and your closest friends in a luxurious spa day retreat, where pampering treatments and serene ambiance will create an unforgettable experience.
Maryland is home to some fabulous spas that cater to bachelorette parties, offering the perfect spot to unwind before the big day.
You'll leave feeling refreshed and revitalized with relaxing massages, rejuvenating facials, and other delightful services tailored for your group.
Here are five must-try treatments for the ultimate spa day retreat with your besties:
Aromatherapy Massage: Melt away stress with a soothing massage infused with essential oils designed to calm the mind and relax the body.
Signature Facial: Revitalize your skin with a customized facial that addresses your skincare needs, leaving you glowing and ready for wedding photos.
Body Scrub & Wrap: Exfoliate dead skin cells away while nourishing new skin underneath with a decadent scrub followed by a hydrating wrap.
Mani-Pedi Party: Bond over colorful polish choices while enjoying manicures and pedicures together – don't forget those bridesmaid-matching shades!
Group Yoga or Meditation Class: Connect deeper as you practice mindfulness or flow through yoga poses in a serene environment.
No matter which treatments you choose to indulge in during your spa day retreat, one thing is certain – this time spent bonding and being pampered will be cherished by all members of your bachelorette party.
So go ahead, treat yourselves like royalty because every bride-to-be deserves some relaxation before their big day!
b. Nightlife and Entertainment
After a rejuvenating spa day, you and your besties can dive into the vibrant nightlife and entertainment scene, creating unforgettable memories as you dance the night away.
Maryland offers a variety of options for your bachelorette party to enjoy, whether you're looking to learn some new moves with dance lessons or laugh until your cheeks hurt at comedy clubs. 
The state's bustling cities like Baltimore and Annapolis, are brimming with fun activities and lively venues that cater to all tastes.
Why not start the evening off with a group dance lesson?
Studios such as SalsaNow in Baltimore offer private sessions where you can learn salsa, bachata, or other Latin dances while bonding with your friends. 
After shaking up a sweat on the dance floor, head over to one of Maryland's popular comedy clubs, like Magooby's Joke House or DC Comedy Loft for an evening filled with laughter and giggles.
With each activity offering unique experiences that foster camaraderie among your group,
c. Outdoor Adventure Activities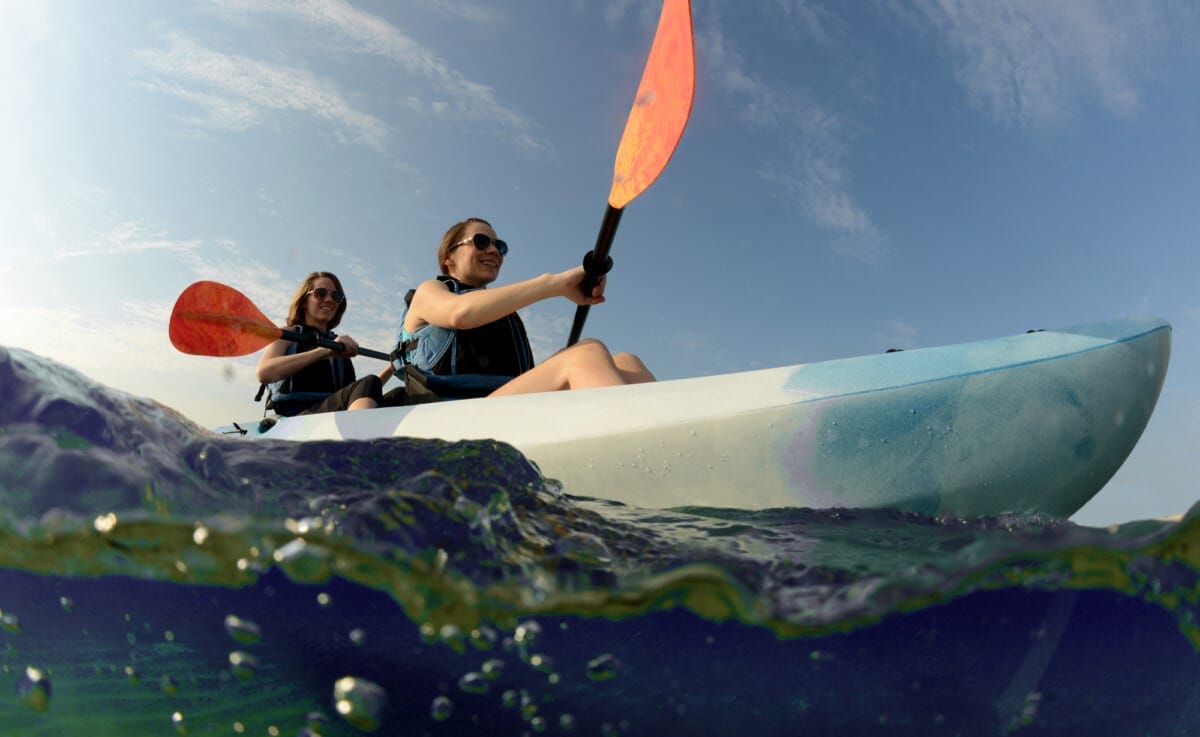 Unleash your inner adventurer and explore the great outdoors with your besties as you discover thrilling activities across the state.
Maryland offers various outdoor adventure activities perfect for a memorable bachelorette party.
Embark on a kayaking escapade through serene waters or challenge yourselves with a hiking exploration to breathtaking vistas.
Take advantage of Maryland's stunning shoreline by planning a kayaking escapade through its beautiful rivers and waterways, such as the Patapsco River or Chesapeake Bay.
Paddle along picturesque landscapes, spotting local wildlife and bonding over laughter and shared experiences.
If you prefer to keep your feet on solid ground, gather your squad for hiking in one of Maryland's gorgeous parks like Catoctin Mountain Park or Gunpowder Falls State Park.
Conquer challenging trails together while soaking in panoramic views that will leave lasting memories for everyone involved.
No matter which outdoor adventure you choose, make sure it's filled with moments that strengthen friendships and create unforgettable stories to be shared long after the celebration has ended.
Final Thoughts
So, don't let the fear of trying something new hold you back from planning an unforgettable bachelorette party in Maryland.
From wine-tasting excursions to thrilling outdoor adventures, there's something for every bride-to-be and her crew to enjoy.
Take the plunge and organize that perfect weekend getaway or a night on the town.
With so many incredible options at your fingertips, you're guaranteed to find an experience that suits everyone's taste and creates lasting memories.