Welcome to your one-stop guide to curating the most extraordinary bachelorette party in the timeless, enchanting state of Massachusetts.
Home to a rich tapestry of history, culture, and natural beauty, Massachusetts is a hidden treasure trove of unforgettable experiences that will make your bachelorette party legendary.
With a vibrant blend of charismatic cities like Boston, quaint towns such as Salem, serene beaches in Cape Cod, and lush landscapes in the Berkshires, Massachusetts sets the perfect backdrop for a dynamic bachelorette bash.
Envision sophisticated city adventures, whimsical beachside retreats, mysterious ghost tours, gourmet culinary experiences, and more.
Whether you're a history buff, an urban explorer, a beach bum, or a nature enthusiast, this guide promises an exciting array of choices for every bride-to-be and her crew.
So, dust off your party tiaras, pop the champagne, and buckle up for a thrilling tour through the most exciting, laughter-filled, and uniquely Massachusetts bachelorette party ideas.
Ready or not, Massachusetts, here we come!
1. Boston's Historic Charm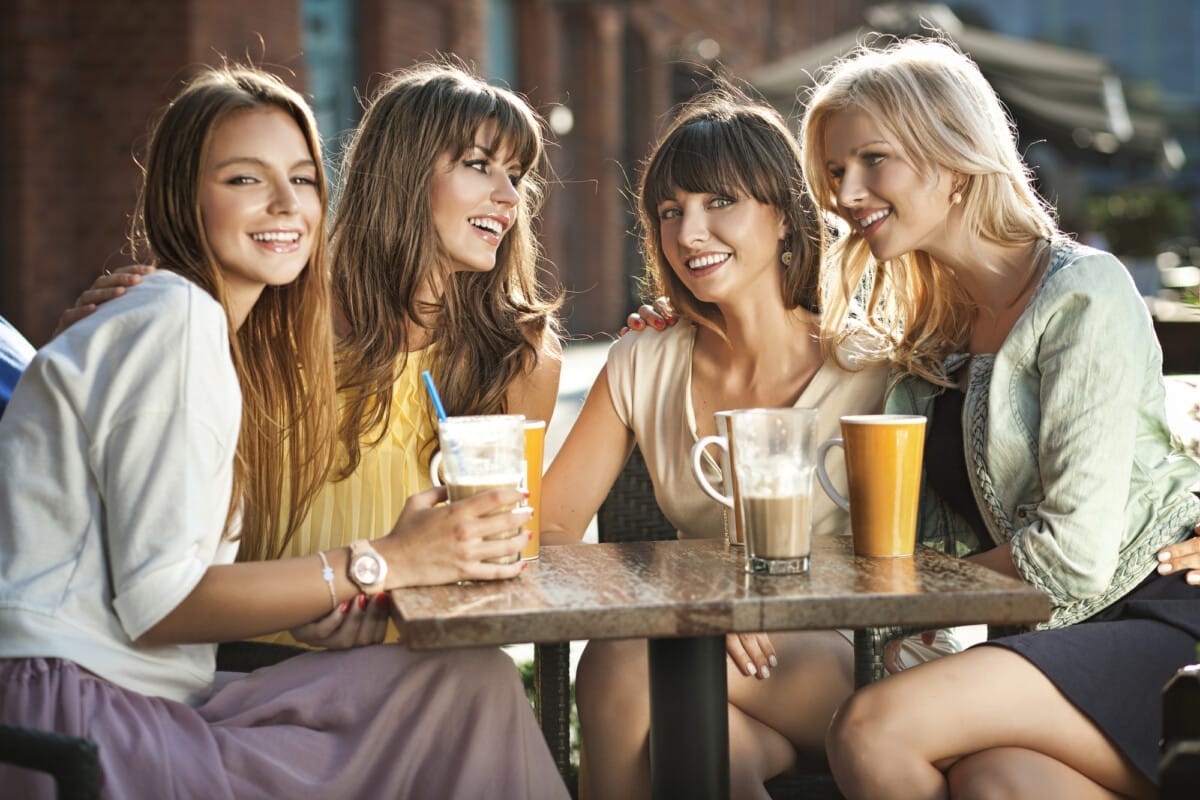 You'll love exploring Boston's historic charm during your celebration weekend, as it offers a perfect blend of rich culture and entertaining activities for you and your squad.
Start your adventure with a Freedom Trail exploration, where you'll walk in the footsteps of America's founding fathers and visit iconic landmarks like Paul Revere's House, Old North Church, and Faneuil Hall.
As you meander through the 2.5-mile trail, enjoy each other's company while immersing yourselves in stories of bravery, rebellion, and triumph.
Afterward, head to Beacon Hill for some picturesque strolls along its cobblestone streets lined with gas lamps and brick row houses.
This neighborhood exudes an air of sophistication and elegance that will make you feel like you're part of a Jane Austen novel. 
Pop into one-of-a-kind boutiques or dine at charming cafes while sharing laughs and making unforgettable memories together.
The warm embrace of Boston's history will make your bachelorette party truly unique – an experience that bonds you all even closer together as friends for life.
2. Cape Cod Getaway
Indulge in a Cape Cod escape with your closest friends, where the pristine beaches and charming towns create an unforgettable experience.
This picturesque peninsula offers endless opportunities for bonding and relaxation during your bachelorette celebrations.
Spend sun-soaked days frolicking along the stunning Cape Cod beaches, perfect for lounging or taking refreshing dips in the Atlantic Ocean.
Embark on leisurely bike rides through quaint villages, past cranberry bogs, and along scenic coastal trails that evoke a sense of camaraderie and shared adventure.
Savor mouthwatering seafood feasts at local hotspots like Mac's Shack or The Lobster Pot, where freshly caught lobster rolls, clam chowder, and oysters are just some of the treats awaiting you.
As evening falls, gather around a beach bonfire to share stories and laughter under starlit skies while sipping on locally crafted beers from Cape Cod Beer or wines from Truro Vineyards.
Your Cape Cod getaway is an opportunity to celebrate your upcoming nuptials and strengthen bonds with friends who've been by your side throughout your life's journey.
3. Wine and Dine in the Berkshires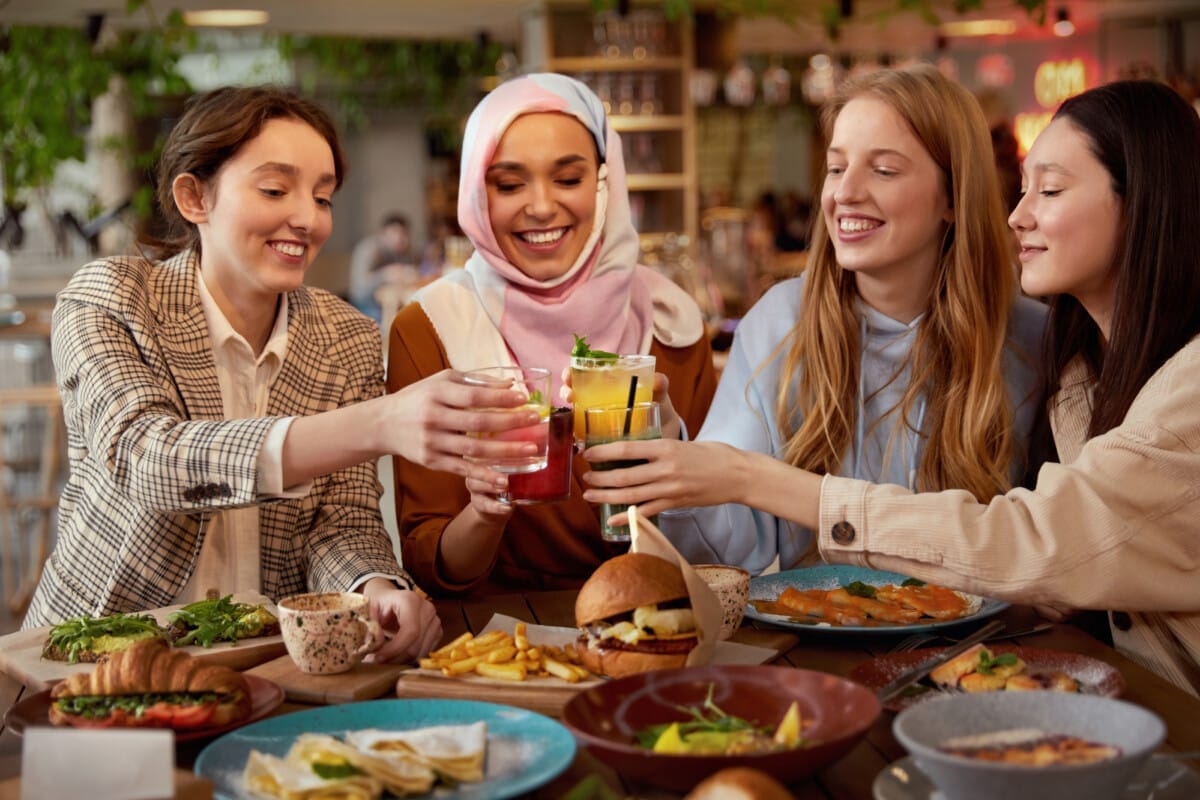 Bask in breathtaking beauty as you wine and dine through the blissful Berkshires, creating cherished memories with cherished friends.
Begin your adventure at one of the many Berkshire vineyards, where you can sip on delicious local wines while basking in stunning views of the surrounding countryside.
As you sample vintages and learn about their unique characteristics, allow yourself to become immersed in this idyllic setting that has captured the hearts of so many.
As you indulge in gourmet picnics featuring delectable local cheeses, charcuterie, and other delicacies, take your taste buds on a journey.
Enjoy these bites amid lush gardens or beside tranquil ponds, feeling a sense of belonging and connection with your closest friends and the enchanting landscape around you.
As laughter fills the air and glasses clink together in celebration, know that this unforgettable day spent among the picturesque hills and valleys of Massachusetts' Berkshires will linger long after your bachelorette party ends.
4. Pamper Yourselves at a Luxury Spa
Treat yourselves to a day of relaxation at one of the Berkshires' luxurious spas, where you can unwind and pamper your senses in style.
Take a break from the bachelorette party planning by indulging in spa treatments that combine ancient wisdom with modern relaxation techniques.
From soothing massages to restorative facials, and invigorating body scrubs to calming aromatherapy, these tranquil havens offer something for everyone in your group.
Gather your best friends and experience an unforgettable day of self-care as you bond over shared moments of blissful tranquility.
Whether you choose a spa nestled among picturesque mountains or a chic urban oasis, each venue provides exceptional care and personalized attention that will refresh and revitalize you.
So go ahead—immerse yourselves in ultimate luxury, because every bride-to-be deserves an extraordinary celebration surrounded by her closest confidantes.
5. Adventure in Western Massachusetts
Get ready for an unforgettable adventure in Western Massachusetts!
Embark on a scenic hike through breathtaking landscapes, experience the thrill of whitewater rafting down rushing rivers, and zipline through the forest canopy as you explore this beautiful region.
You'll create lasting memories while enjoying these exhilarating outdoor activities perfect for adrenaline junkies and nature lovers.
6. Embark on a Scenic Hike
Venture into nature and explore picturesque trails as you bond with your gal pals on a scenic hike.
Massachusetts offers various breathtaking landscapes, so whether you prefer coastal views, lush forests, or mountain vistas, there's a perfect trail for your bachelorette party adventure.
Just remember to pack your hiking essentials like water bottles, sunscreen, comfortable shoes, and snacks to energize everyone throughout the journey.
Blue Hills Reservation: Located just south of Boston, this vast park features over 125 miles of scenic trails that offer stunning skyline views and diverse wildlife habitats.
Bash Bish Falls State Park: In the heart of the Berkshires lies one of Massachusetts' highest waterfalls – Bash Bish Falls. The moderate hike leading up to the falls is surrounded by lush greenery and mesmerizing cascades.
Halibut Point State Park: For those who love coastal scenery, Halibut Point State Park in Rockport provides cliffside trails overlooking the Atlantic Ocean and opportunities for tidepool exploration.
Mount Greylock State Reservation: As Massachusetts' highest peak at 3,491 feet above sea level; Mount Greylock offers challenging hikes but rewards visitors with panoramic views stretching across five states.
No matter which scenic trail you choose for your bachelorette party hike in Massachusetts, you'll create unforgettable memories while immersing yourselves in nature's beauty together.
After all, celebrating your upcoming nuptials surrounded by stunning landscapes and supportive friends makes this experience special and meaningful.
7. Experience White Water Rafting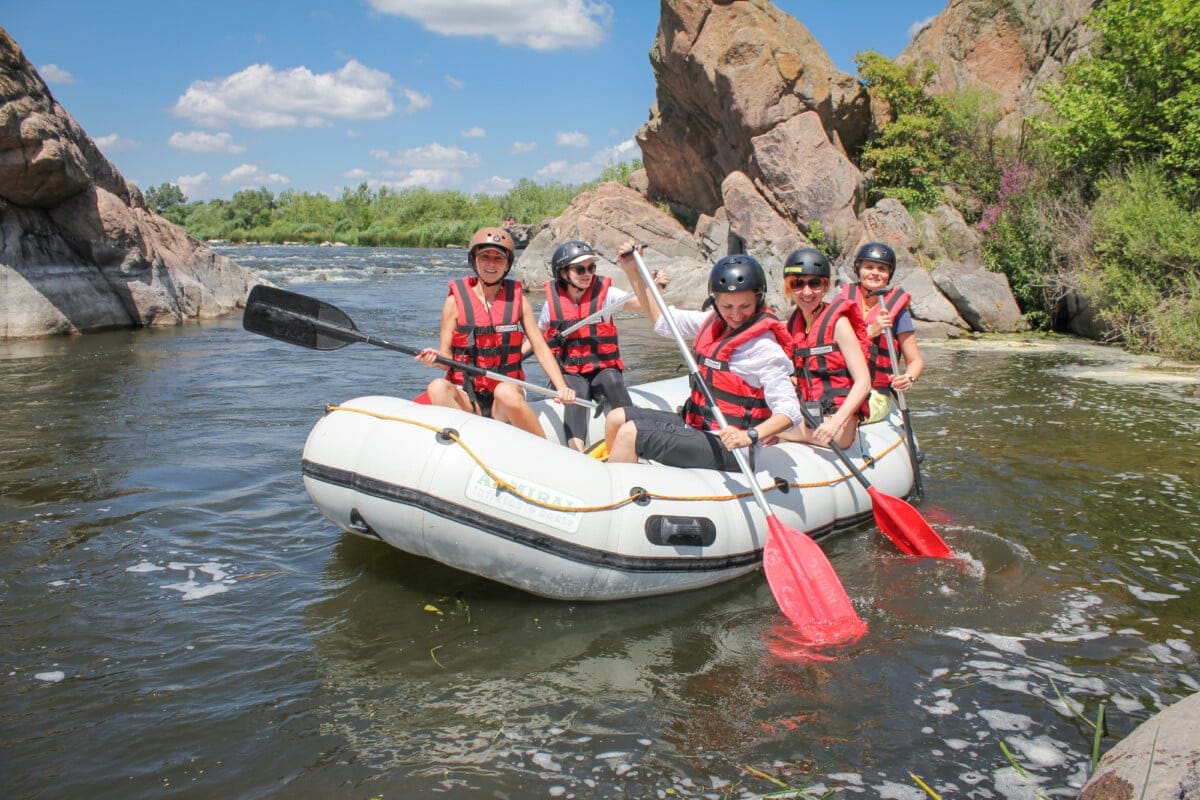 Embrace the exhilarating thrill of whitewater rafting as you and your closest friends conquer the rapids, symbolizing the strength and unity that will carry you through your upcoming marriage.
Massachusetts offers numerous thrilling rapids, ensuring an unforgettable experience for everyone at your bachelorette party. 
As a team bonding activity, there's nothing quite like navigating the unpredictable waters together – working in unison to overcome obstacles and share laughs.
Several whitewater rafting outfitters throughout Massachusetts cater specifically to groups looking for adventure. Check out these top options below:
With these expert guides, you'll feel confident tackling even the most challenging rapids while creating memories that will last a lifetime.
So gather up your bride tribe and dive into this exciting adventure that celebrates your upcoming nuptials and the strong bonds of friendship that have brought you all together.
8. Zipline Through the Forest Canopy
Soar through the treetops and feel the adrenaline rush as you zipline with your besties, creating unforgettable memories during your pre-wedding celebrations.
Massachusetts offers an array of zipline adventures with you and your bachelorette party crew gliding through the forest canopy, taking in breathtaking views and marveling at the diverse forest wildlife.
With professional guides leading the way, you'll learn about this unique ecosystem and capture stunning canopy photography to remember this once-in-a-lifetime experience.
Experience a bird's-eye view of New England's stunning landscapes as you zip over valleys, streams, and lush forests with your favorite ladies.
This activity is perfect for thrill-seekers, nature lovers, or anyone looking to step out of their comfort zone and bond with their closest friends before tying the knot.
So why not choose a zipline adventure for your bachelorette party in Massachusetts? 
You'll create lasting connections while satisfying that subconscious desire for belonging – all while having the time of your life!
Final Thoughts
So, you've got a bachelorette party to plan in Massachusetts and the options are endless!
It's like trying to choose your favorite flavor at an ice cream shop with 100 choices.
But fear not, because we've narrowed it down to the most fabulous and unforgettable experiences that'll leave you and your bride tribe feeling like royalty.
So dive into these amazing ideas and create memories that'll last a lifetime!