I am about to take a deep dive into the Land of 10,000 Lakes, to design a bachelorette party that will leave your friends talking for years to come.
Welcome to Minnesota, a state that beautifully marries vibrant city life with pristine wilderness, creating a dream backdrop for your pre-wedding bash.
From the culturally rich, buzzing streets of Minneapolis to the tranquil beauty of Duluth's lakeside and from enchanting vineyard tours to thrilling snow adventures, Minnesota is the ultimate playground for a bachelorette party to remember.
Imagine cheering at a Twins game, toasting marshmallows at a lakeside retreat, exploring the North Shore, or laughing over a shared painting class.
Whether you're a city-loving party diva, an adrenaline-chasing daredevil, or a peace-seeking nature lover, Minnesota has a cocktail of experiences waiting just for you.
So, put on your party shoes, grab your matching shirts, and prepare to embark on a whirlwind adventure.
This guide will be your North Star to creating an unforgettable, laughter-filled, and inspiring bachelorette party in the heart of Minnesota.
Fasten your seatbelts, because we're in for one amazing ride!
1. Minneapolis Nightlife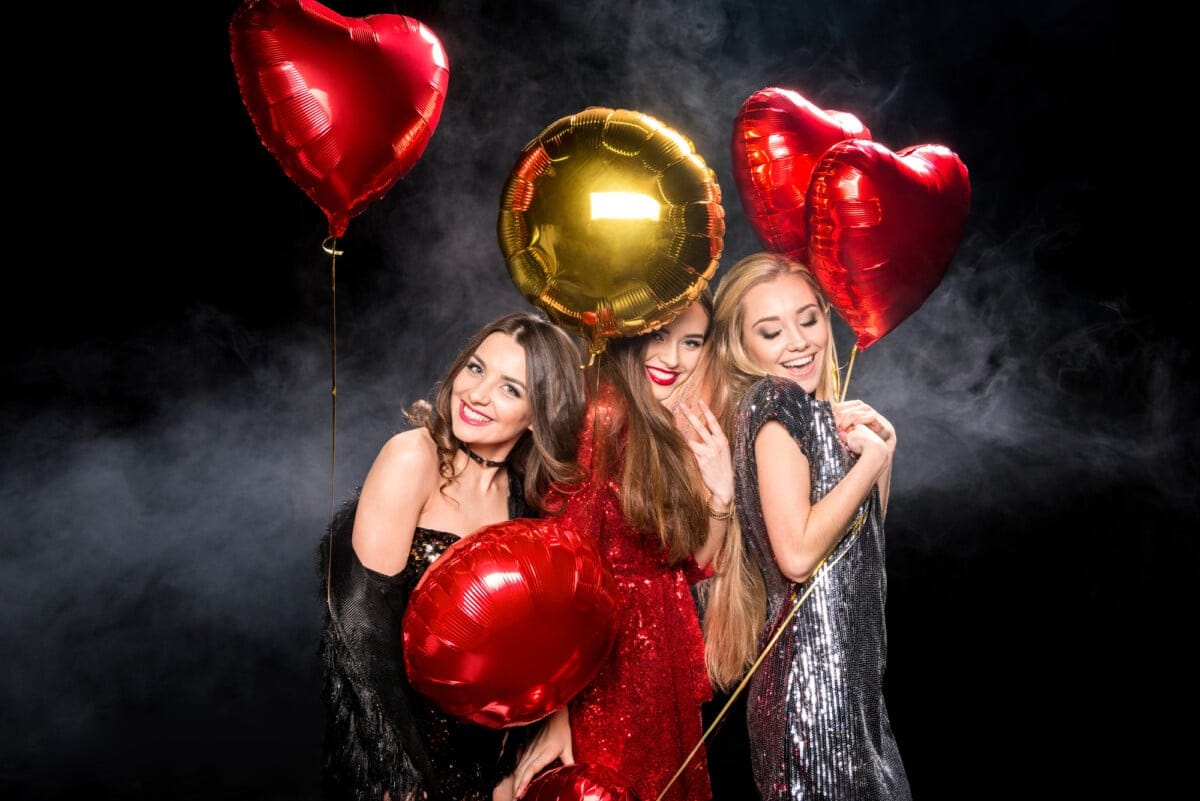 Get ready to dive into the vibrant Minneapolis nightlife scene, where you'll find a fantastic mix of bars, clubs, and live music venues to make your night unforgettable!
Start your evening at one of the city's popular rooftop bars, like CRAVE or Union Rooftop, where you can sip on cocktails and enjoy stunning views of downtown.
Then head over to Acme Comedy Company or Rick Bronson's House of Comedy for some laughs with your friends – after all, who doesn't love sharing giggles and bonding over hilarious jokes?
As the night progresses, explore Minneapolis' bustling club scene by dancing the night away at spots like Honey, The Exchange & Alibi Lounge or Aqua Nightclub.
And suppose live music is more your vibe.
In that case, you won't be disappointed – First Avenue & 7th St Entry and Fine Line Music Café are just a few places showcasing talented local artists that will give you an authentic taste of Minnesota's thriving music culture.
No matter what kind of experience you're looking for during your bachelorette party in Minnesota, this city has something for everyone to feel connected to and have a blast together!
2. Relaxing Weekend Getaway
Imagine a serene oasis where time slows down, and laughter fills the air as you embark on a rejuvenating retreat with your closest friends in the Land of 10,000 Lakes.
A relaxing weekend getaway in Minnesota is just what you need to unwind before your big day.
Picture yourself at a luxurious spa retreat, indulging in pampering treatments like massages, facials, and body wraps while sipping refreshing cucumber water.
Or perhaps lakeside lounging is more your style. Imagine basking in the sun on a sandy beach or taking leisurely boat rides across crystal-clear waters.
There are plenty of charming towns and resorts throughout Minnesota that cater to those seeking relaxation and tranquility.
From cozy bed-and-breakfasts nestled among picturesque landscapes to upscale resorts offering top-notch amenities and services, you'll find the perfect spot for your bachelorette party getaway.
Spend quality time with your besties exploring quaint shops, sampling local cuisine at farm-to-table restaurants, or enjoying each other's company around a crackling bonfire under the stars.
No matter how you spend your time together during this special weekend escape, it's sure to be an unforgettable experience filled with love, laughter, and lasting memories.
3. Outdoor Adventures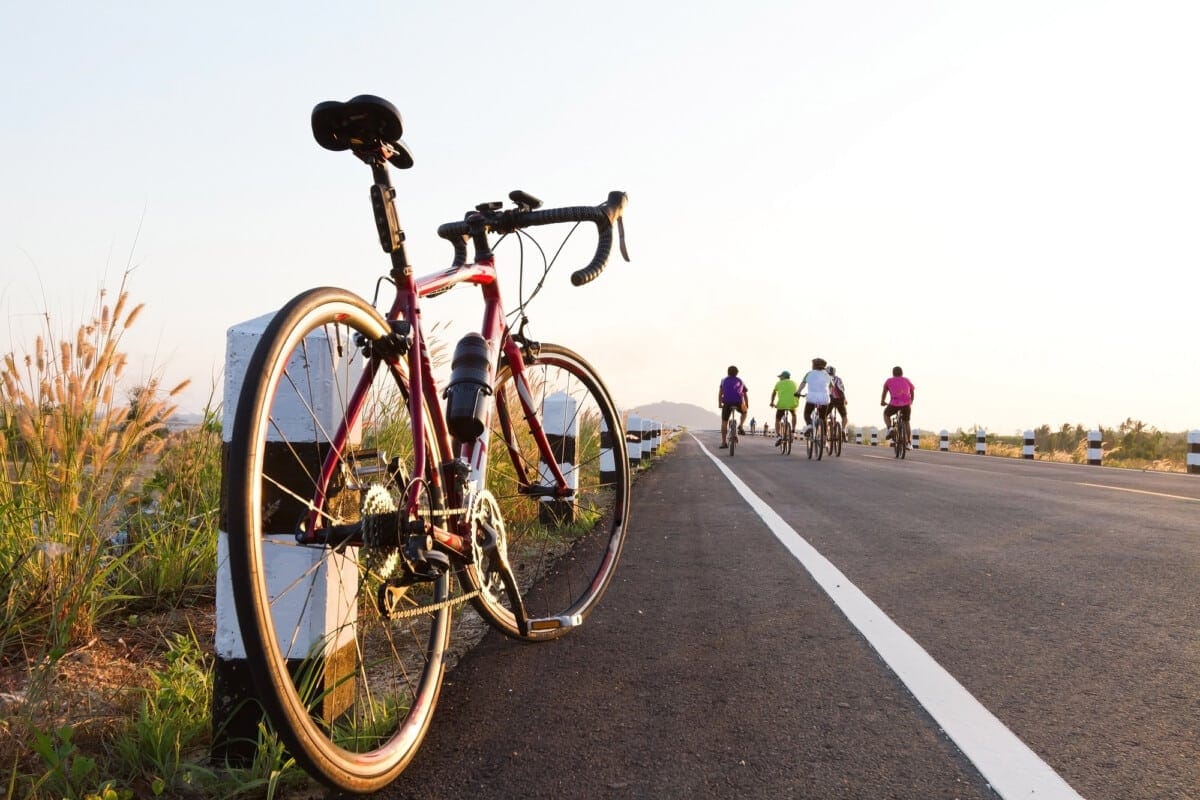 You'll find that embracing the great outdoors during your weekend getaway can provide you and your friends with a thrilling and memorable experience.
Minnesota offers a variety of exciting outdoor adventures that cater to every level of daredevil, from river tubing to ziplining thrills.
So grab your girls, pack your spirit for adventure, and dive into some adrenaline-pumping activities to make this bachelorette party one for the record books.
River tubing: Float down the picturesque rivers of Minnesota on a relaxing and enjoyable river tubing excursion. With outfitters like Welch Mill Canoeing & Tubing or Cannon Falls Canoe & Bike Rental, you can rent tubes, life vests, and even cooler floats to ensure a leisurely day on the water with your besties.
Ziplining thrills: Soar through the treetops at Kerfoot Canopy Tour or Sand Creek Adventures as you conquer multiple zipline courses together—some reaching heights of over 170 feet! This exhilarating experience is perfect for bonding while overcoming fears as you cheer each other on.
Hiking: Explore Minnesota's beautiful state parks, such as Gooseberry Falls or Itasca State Park by trekking through scenic trails filled with breathtaking views and cascading waterfalls—an ideal way to connect with nature while spending quality time together.
Mountain biking: For those who prefer two wheels over two legs, hit up Cuyuna Lakes Mountain Bike Trails or Elm Creek Singletrack for an unforgettable day of shredding dirt paths surrounded by lush forests.
Whatever outdoor activity suits your bachelorette party's style best, remember that it's all about creating lasting memories with those closest to you in the beauty of Minnesota's wilderness!
Embrace your inner artist and immerse yourselves in the rich cultural experiences that await you and your friends during this unforgettable weekend getaway.
Minnesota is brimming with artistic and cultural opportunities, making it the perfect destination for a bachelorette party that combines creativity, inspiration, and bonding.
Start by planning an art gallery crawl through some of the state's most renowned galleries.
This will allow you to appreciate beautiful works of art and provide great conversation starters as you share your thoughts on each piece.
For an evening treat, don't miss out on attending a theater performance at one of Minnesota's many esteemed venues.
Catch a Broadway show or discover local talent as you revel in the magic of live theater together.
This shared experience will bring your group closer together while making memories you'll cherish long after the curtain falls.
So go ahead, indulge in all things artsy and cultured during your bachelorette party weekend.
It's sure to be a time to remember!
4. Fun Group Activities
Looking for a fun and engaging group activity? You've come to the right place!
Dive into the thrilling world of Escape Rooms, unleash your creativity with Cooking or Craft Classes, and get moving with Dance or Fitness Workshops.
5. Escape Rooms
Ready to put your problem-solving skills to the test with your best gal pals?
Escape rooms are a fantastic way to spend quality time together while also challenging yourselves and having a blast.
With various themes and difficulty levels available, you're sure to find one that suits your group's interests and skillset.
Before embarking on this thrilling adventure, brush up on some puzzle-solving tips and team-building strategies to conquer the room like champs!
Remember, communication is key in escape rooms!
Share any clues or findings with the rest of the group, as they might have additional information to help solve a puzzle.
Keep an open mind and be willing to listen to others' ideas – you never know what might click into place.
Collaborate effectively by dividing tasks among the group members according to their strengths; this will maximize efficiency and give everyone a chance to shine.
So gather your squad and embark on an exhilarating escape room experience in Minnesota – it's bound to be an unforgettable bachelorette party filled with laughter, excitement, and triumph!
6. Cooking or Craft Classes
If you're up for some creative fun with your gal pals, cooking or craft classes are a fantastic way to bond and learn something new together!
Minnesota offers a variety of options for you and your friends, whether engaging in friendly culinary competitions or getting hands-on during pottery sessions.
These classes provide a unique experience for everyone involved, creating lasting memories while fostering a sense of camaraderie among the group.
Cook up some fun by participating in a cooking class where you'll learn new techniques, discover tasty recipes, and maybe even spark some friendly competition among your friends.
For those who prefer working with their hands on more artistic projects, consider signing up for a pottery session where you can create beautiful pieces to take home as souvenirs from this unforgettable day.
No matter which option you choose, these interactive experiences will bring out everyone's inner artist and strengthen the bonds between all members of your bachelorette party crew.
So go ahead and get creative – it's time to make some one-of-a-kind memories with your besties!
7. Dance or Fitness Workshops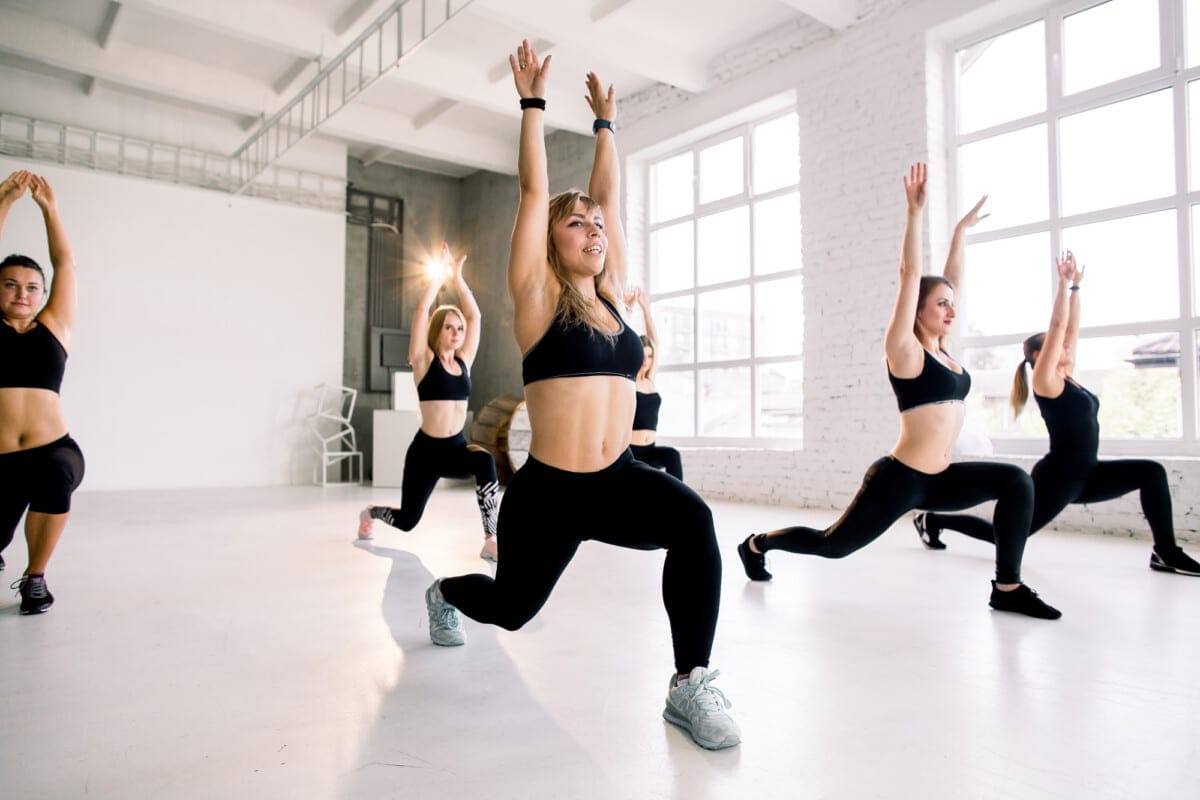 Wanna shake things up and get your groove on with your gal pals?
Dance or fitness workshops are the way to go! 
Minnesota offers a variety of unique, fun, and exciting dance or fitness workshops that will not only help you bond with your friends but also create memories that will last a lifetime.
Whether you're into hip hop, salsa, or even aerial yoga, there's something for everyone in the Land of 10,000 Lakes.
Dancehall Workshops: Unleash your inner diva by attending a workshop where you'll learn the latest moves and grooves from professional instructors. Dancehall is a high-energy Jamaican street dance style that combines elements of reggae, hip hop, and Afro-Caribbean moves. Perfect for feeling fierce and fabulous with your besties!
Salsa Dancing: Spice things up with a salsa dancing workshop where you'll learn to move gracefully to the rhythm of Latin beats. Salsa is an incredibly social dance style that encourages partner work – perfect for bonding with your bridesmaids.
Aerial Yoga: Take your bachelorette party to new heights by trying aerial yoga. This unique workout involves practicing traditional yoga poses while suspended in soft fabric hammocks above the ground. It's great for building strength, increasing flexibility, and having an absolute blast!
No matter which activity you choose, these dance or fitness workshops are guaranteed to provide laughter-filled moments and opportunities to strengthen friendships within your bridal party – all while pumping those endorphins!
So gather your girls and head to one of these fantastic workshops for an unforgettable bachelorette experience in Minnesota.
Final Thoughts
So, you thought Minnesota couldn't offer the perfect bachelorette party experience? Well, think again!
From thrilling outdoor adventures to vibrant nightlife, this state has everything to make your celebration memorable.
Don't let the stereotype of being just 'nice' fool you.
With unique art and culture experiences and exciting group activities, Minnesota is ready to show off its fun side for your unforgettable bachelorette party.