Welcome to the ultimate guide for crafting an unforgettable bachelorette party in the heart of the Deep South, Mississippi!
With its rich history, diverse culture, blues-infused spirit, and down-home Southern hospitality, Mississippi offers a bachelorette party experience like no other.
If you've got wedding bells ringing and are looking for a remarkable pre-nuptial bash, you've come to the right place!
Whether your dream bachelorette party involves indulging in Mississippi's soul food, dancing the night away to blues tunes in a vibrant juke joint, unwinding on sun-drenched beaches, or basking in the charm of its antebellum mansions, we've got you covered.
This guide promises a variety of options that cater to the city-slicker, the beach-lover, the foodie, the history buff, and everyone in between.
So, ladies, it's time to gather your tribe, don your party tiaras, and get ready to explore the untapped potential of Mississippi for your bachelorette party.
Let's dive into the Magnolia State's warmth and create memories you'll discuss for years to come. Ready to roll? Your unforgettable Mississippi bachelorette adventure starts now!
1. Mississippi River Cruise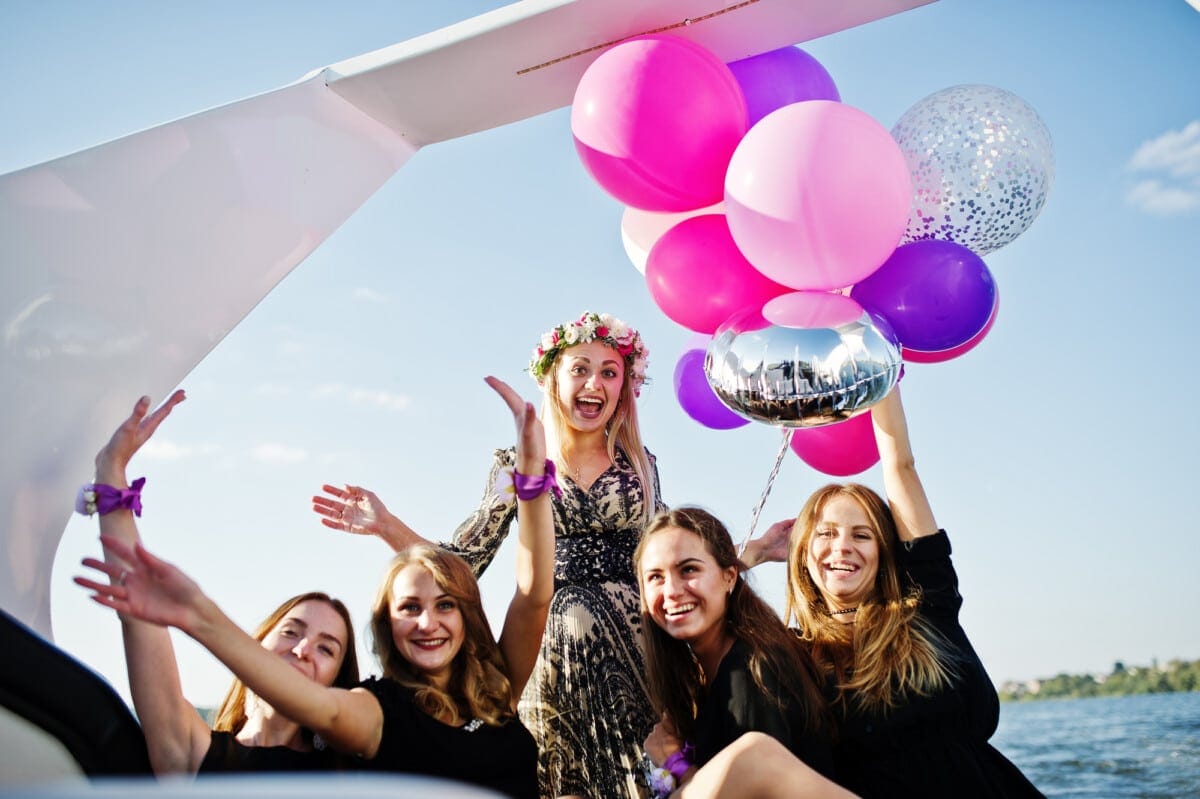 You can't go wrong with a fabulous river cruise, sailing down the mighty Mississippi while celebrating with your besties!
Imagine the fun aboard one of those classic riverboat casinos, trying your luck at the tables as you sip on delicious cocktails and soak in the vibrant atmosphere.
As the sun sets, gather your crew for some sunset sailing – there's nothing quite like watching the sky turn brilliant shades of pink and orange as you glide along this iconic waterway.
Onboard entertainment is top-notch, with live music, dancing, and themed parties to keep everyone in high spirits all night.
Plus, don't forget to take advantage of any stops to explore charming riverside towns steeped in history and culture.
So grab your gals and set sail for an unforgettable bachelorette party experience on the Mississippi River – an adventure that'll create lifelong memories!
2. Explore Charming Downtown Areas
You're in for a treat as you explore charming downtown areas with abundant shopping and dining options and fascinating historical attractions.
Get ready to indulge in unique local boutiques, savor delicious cuisines, and immerse yourself in the rich cultural heritage of these captivating districts.
Trust us, it's the perfect way to create unforgettable memories while celebrating your bachelorette party!
a. Shopping and Dining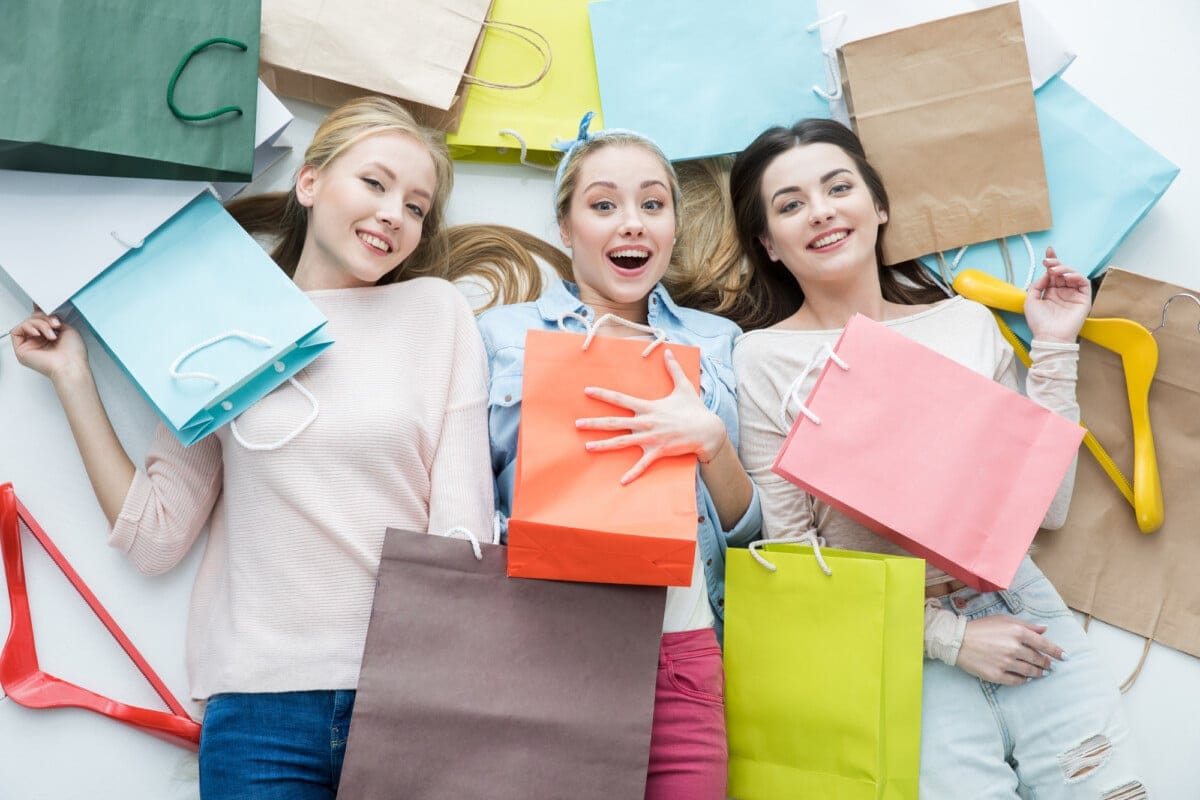 Like bees to honey, y'all will be drawn to the charming boutiques and mouthwatering eateries for an unforgettable shopping and dining experience that'll leave you craving more.
Southern boutiques are dotted all around Mississippi, offering unique treasures from clothing to handmade jewelry, ensuring each member of your bachelorette party finds something special to remember the trip by.
As you stroll through these quaint shops, don't forget to indulge in some culinary delights at local cafes and restaurants that serve up delicious Southern comfort food.
After a day filled with shopping adventures, gather your girlfriends for a delightful dining experience at one of Mississippi's many exceptional restaurants.
From farm-to-table eateries featuring locally sourced ingredients to upscale establishments serving gourmet cuisine, there's no shortage of options for satisfying your taste buds.
Bond over shared plates of fried green tomatoes, shrimp, and grits while sipping on refreshing handcrafted cocktails.
No matter where you dine, the warm hospitality and delectable flavors throughout Mississippi will ensure your bachelorette party celebrates friendship and good times.
b. Historical Attractions
Stepping through the pages of history, y'all can't help but be captivated by the rich heritage and intriguing past of Mississippi's historical attractions.
The state is brimming with Antebellum Mansions and Civil War Sites that will transport you and your gal pals back in time, offering a unique and memorable experience for your bachelorette party.
Whether exploring magnificent mansions adorned with period furnishings or delving into the stories of brave soldiers who fought on these hallowed grounds, there's no shortage of ways to connect with Mississippi's vibrant past.
Start your historical journey by visiting one of the many Antebellum homes scattered throughout Mississippi, such as Longwood Mansion in Natchez or Beauvoir in Biloxi.
These beautifully preserved estates will leave you in awe with their grand architecture and lush gardens – perfect for striking those Instagram-worthy poses!
For a more immersive experience, join a guided tour where knowledgeable guides will regale you with tales of Southern belles and dashing gentlemen who once graced these halls.
Next, pay homage to the Civil War sites like Vicksburg National Military Park or Corinth Civil War Interpretive Center, where you can walk along battlefields, explore interactive exhibits, and learn more about this important chapter in American history. 
With each step taken with your best friends by your side, y'all are creating new memories and honoring those who came before us – forging an unbreakable bond through shared experiences.
c. Pamper Yourselves at a Spa Retreat
Treat yourselves to a luxurious spa retreat where you and your besties can relax, rejuvenate, and create unforgettable memories together.
Mississippi is home to several indulgent spas that offer a wide range of pampering services to help you unwind before the big day.
Choose from exclusive spa packages designed specifically for bachelorette parties or mix-and-match treatments to suit each person's preferences – either way, it's bound to be an experience that leaves everyone feeling refreshed and ready to celebrate.
Why not start your spa adventure at The Alluvian Spa in Greenwood?
This award-winning oasis offers an extensive menu of treatments using organic ingredients sourced from the Mississippi Delta.
Or perhaps head to Soul Spa in Jackson, where holistic therapies meet modern technology for the ultimate relaxation experience.
Soak up some southern charm at Mon Ami Spa & Laser Center in Ridgeland as you indulge in their skin-loving services like microdermabrasion or laser hair removal.
Whichever spa destination you choose, don't forget to raise a glass (or two) of bubbly with your best friends as you toast to love, laughter, and happily ever after! Cheers!
d. Nightlife and Entertainment
You'll want to explore the vibrant nightlife and entertainment scene with your besties during your pre-wedding celebrations!
Mississippi has a fantastic array of dance clubs and karaoke bars that will make you and your squad feel like you're on top of the world.
Whether you prefer dancing the night away at an upscale club with bottle service or belting out your favorite tunes in a cozy, laid-back karaoke bar, there's something for everyone in this southern gem.
Start the night by dressing up in your finest party attire and hitting one of Mississippi's hottest dance clubs.
With pulsating beats, dazzling lights, and energetic crowds, places like Club 43 in Gulfport or Bonny Blair's Sports Café in Jackson provide unforgettable nights filled with laughter and bonding.
If singing is more your style, make memories at popular karaoke bars such as Bourbon Street Lounge in Biloxi or Fenian's Pub in Jackson.
No matter where you end up, let loose with your closest friends and create moments that will last a lifetime during this unforgettable bachelorette party adventure!
e. Outdoor Adventure Activities
After a night of dancing and entertainment, it's time to switch gears and step into the great outdoors for some adrenaline-filled adventure!
Mississippi isn't just about its vibrant nightlife; it's also home to various outdoor activities perfect for creating unforgettable memories with your besties. 
So, gear up and get ready for some thrilling experiences in nature that'll have everyone talking long after the bachelorette party.
One amazing way to satisfy your adventurous spirit is by embarking on ziplining escapades.
Feel the wind in your hair as you soar through the skies on exhilarating zip lines across lush forests and awe-inspiring landscapes.
Not only will you be pushing yourself out of your comfort zone, but you'll also be uniquely bonding with your friends.
And if paddling through serene waters sounds more like your speed, then kayaking excursions will float your boat (pun intended!).
With Mississippi's numerous rivers, lakes, and waterways offering stunning views and wildlife sightings, there's no shortage of places to explore. 
Grab those paddles and embark on a journey to create lasting memories while strengthening your bond with your closest pals.
Final Thoughts
As the sun sets on your unforgettable Mississippi bachelorette party, picture yourself and your besties laughing together, reminiscing about the day's adventures.
From cruising down the mighty river to dancing the night away in vibrant downtown spots, you've created memories that'll last a lifetime.
So gather your girls and start planning that epic bachelorette bash in Mississippi. With so many exciting options at your fingertips, it's guaranteed an experience you'll cherish forever.