Hello there, fun-seekers!
Welcome to your ultimate guide to hosting the most epic bachelorette party in the heart of America: Missouri.
Often overlooked, this hidden gem of a state bursts with various unique and exciting experiences that will turn your last fling before the ring into an unforgettable adventure.
Nicknamed the "Show Me State", Missouri has much to show off, especially when throwing the perfect bachelorette bash.
Picture sipping award-winning wines in charming vineyards along the Missouri River, dancing the night away in vibrant Kansas City, pampering yourselves in luxurious Branson resorts, or even floating down the Current River in a comfy raft.
Yes, you read that right. In Missouri, we take the phrase 'something for everyone' to a new level!
Ready to create some incredible memories that will be discussed for years?
Tie up your party boots, don your bridal tiaras, and dive headfirst into the whirlwind of bachelorette party planning in Missouri.
Get ready for a wild ride, ladies, because Missouri will show us how it's done!
1. St. Louis City Adventure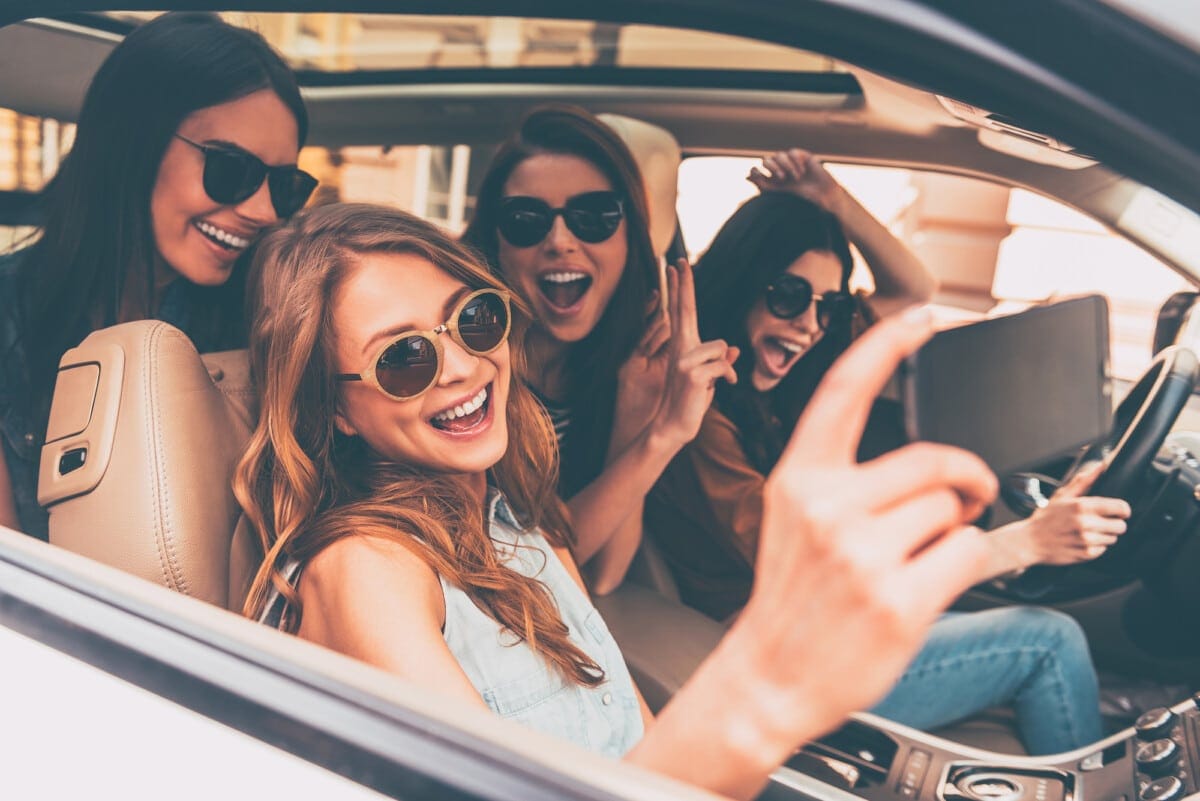 Ready for some thrilling urban escapades in St. Louis?
Let's dive into unforgettable experiences that'll make your celebration a standout!
Start by embracing your inner adventure with some urban exploration around the city.
Discover hidden gems and historic spots while bonding with your besties, creating memories you'll cherish forever.
From the iconic Gateway Arch to the vibrant Delmar Loop, there's no shortage of excitement awaiting you and your crew.
Don't forget to indulge in a tantalizing foodie tour as you explore the city's diverse culinary scene.
Savor mouthwatering dishes from local favorites like Pappy's Smokehouse, devour heavenly gooey butter cake at Park Avenue Coffee or share late-night bites at Mission Taco Joint.
As you wander through St. Louis' eclectic neighborhoods, experience a sense of belonging – knowing that this special bachelorette party is one for the books!
So gather your girls and let loose on an unforgettable adventure in Missouri's bustling 'Gateway to the West,' as you create memories that will last a lifetime and bond over laughter, love, and the excitement of celebrating the bride-to-be in style.
2. Kansas City Excursion
You're in for a thrilling adventure as you explore the vibrant Kansas City scene with your besties by your side!
There's no better way to bond with your gal pals than by indulging in some mouthwatering Kansas City barbecue at iconic establishments like Joe's Kansas City BBQ, Q39, or Arthur Bryant's.
The smoky, juicy flavors will have you and your friends reminiscing about shared memories and making new ones that'll last a lifetime.
After satisfying your taste buds, head to the Art District for some exploration and inspiration. The Crossroads Art District is where creativity truly comes alive.
As you stroll through the eclectic neighborhood filled with galleries, studios, and performance spaces, you'll feel an undeniable sense of belonging – this is where artists and art lovers come together to appreciate all things creative.
During First Fridays, the district transforms into a bustling hub filled with food trucks, live music performances, and opportunities to discover local up-and-coming artists.
Soak up the artistic atmosphere while snapping Instagram-worthy photos with eye-catching murals as backdrops – it's the perfect way to make unforgettable memories during your bachelorette party in Kansas City!
3. Lake of the Ozarks Getaway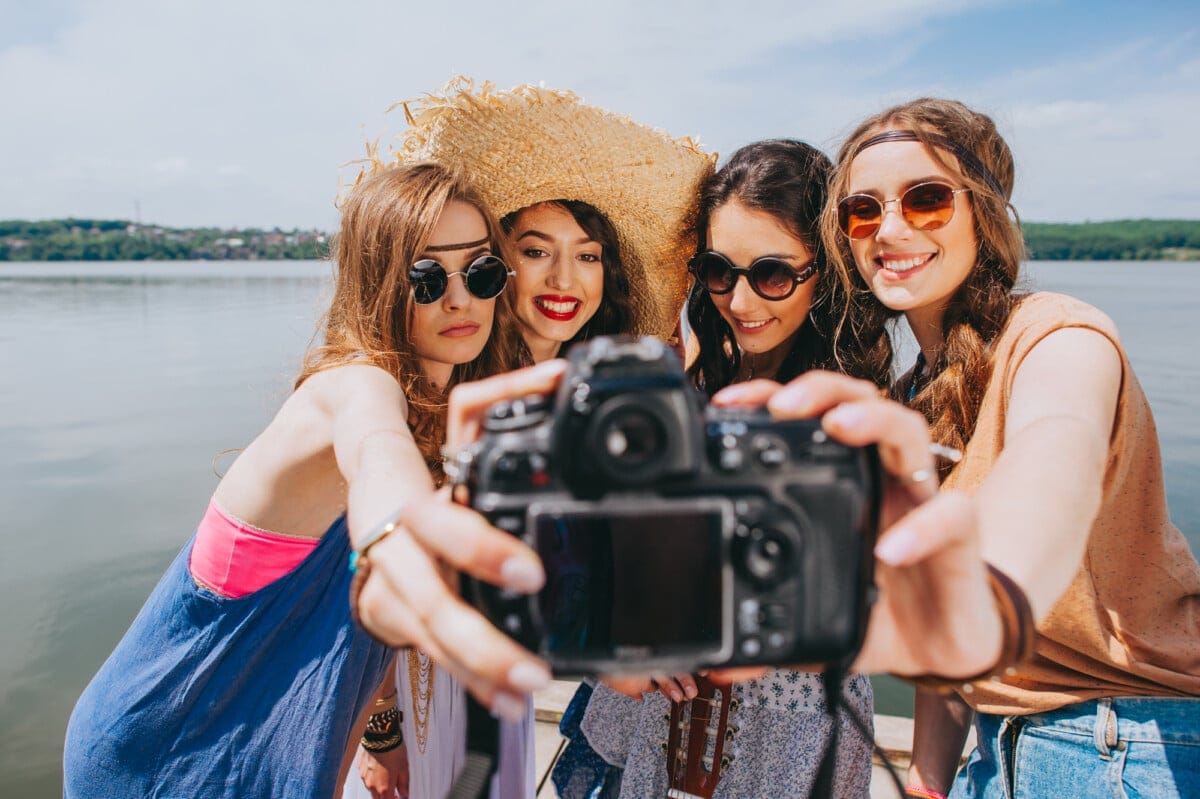 Escape to the stunning Lake of the Ozarks with your besties for a relaxing and rejuvenating retreat perfect for bonding and creating cherished memories.
The picturesque lake area offers a variety of activities for you and your friends to enjoy, making this bachelorette party one you'll never forget.
Its serene atmosphere and beautiful surroundings make it the ideal setting to unwind and celebrate your upcoming nuptials.
Ozark Wineries: Discover some of Missouri's finest wines by visiting local wineries around the lake. Taste delicious vintages, take vineyard tours, and indulge in gourmet food pairings at spots like Shawnee Bluff Winery or Seven Springs Winery.
Scenic Boat Rides: Rent a pontoon boat or hop on a chartered cruise to explore the gorgeous waters of Lake of the Ozarks together. Take in breathtaking views as you glide through the water, stopping at waterfront bars and restaurants.
Spa Day: Treat yourselves to pampering at one of Lake of the Ozarks' luxurious spas. Relax with soothing massages, facials, or body treatments before getting dolled up for an unforgettable night out.
Outdoor Adventures: For those seeking more active pursuits, enjoy hiking trails through Ha Ha Tonka State Park or try ziplining at Adventure Zipline Canopy Tours for an adrenaline-pumping experience.
Enjoy all that Lake of the Ozarks offers while spending quality time with your closest friends during your bachelorette celebration!
4. Branson Entertainment Extravaganza
Get ready for an unforgettable Branson entertainment extravaganza!
You'll be blown away by live shows and performances, thrilled by theme parks and attractions, and captivated by outdoor adventures.
So buckle up, 'cause you're in for the time of your life as we dive into all the excitement that Branson's got to offer.
a. Live Shows and Performances
Immerse yourself in the vibrant world of live shows and performances, where unforgettable memories are created and cherished with your closest friends.
Missouri offers various entertainment options that cater to everyone's taste, making it a perfect destination for your bachelorette party.
From the stunning Showboat Branson to fabulous Drag Spectaculars, you won't be disappointed with the choices available.
Showboat Branson Belle: Cruise along Table Rock Lake on this majestic paddlewheel riverboat while enjoying a delicious meal and captivating live shows.
Drag Spectacular: Get ready for a night filled with glitz, glamour, and laughter as talented performers take the stage for an unforgettable drag show experience.
Live Music Performances: Catch local bands or renowned artists at one of Missouri's many live music venues; dance the night away to your favorite tunes.
Dinner Theater: Combine fine dining with engaging theater productions in an intimate setting to create lasting memories.
With these fantastic live shows and performances awaiting you in Missouri, there's no doubt that you'll feel like you belong in this exciting world of entertainment.
Gather your besties for a bachelorette party that'll be discussed for years to come!
b. Theme Parks and Attractions
You'll find plenty of fun and excitement at Missouri's theme parks and attractions, with over 400 roller coasters and thrill rides across the state.
For a bachelorette party that will have everyone screaming in delight, consider visiting one of these adrenaline-pumping destinations.
Thrill-seeking rides like roller coasters, drop towers, and water slides are sure to get your heart racing, while interactive exhibits provide a unique opportunity for bonding with your friends.
These theme parks offer more than just thrill rides; they also feature live shows, shopping, dining options, and other attractions that cater to all interests.
Whether you're looking for an action-packed day or a more leisurely experience exploring interactive exhibits together, there's something for everyone at these Missouri theme parks.
So gather your bride tribe and embark on an unforgettable bachelorette party adventure filled with laughter, memories, and maybe even some friendly competition!
c. Outdoor Adventures
Explore the great outdoors and create unforgettable memories with your besties as you embark on exhilarating adventures under Missouri's vast skies and breathtaking landscapes.
Bond over adrenaline-pumping activities like river floats down the crystal-clear waters of the Current, Jacks Fork, or Meramec Rivers.
Feel a sense of belonging as you navigate through gentle rapids, relax on sandy banks, and share laughter while floating in inner tubes or canoes.
Don't forget to bring your waterproof camera to capture those picture-perfect moments!
Another fantastic outdoor adventure for your bachelorette party is exploring Missouri's lush vineyards on a guided tour.
Experience the camaraderie of sipping locally crafted wines with your closest friends as you stroll through beautiful vineyards under sunny skies, learning about grape cultivation and wine production from passionate winemakers.
You can even opt for a chauffeured limo tour to make it extra special!
Whether you choose river floats or vineyard tours (or both!), relish every moment spent together and forge lasting memories that you'll cherish long after the celebration has ended.
5. Relaxing Spa Weekend in the Ozarks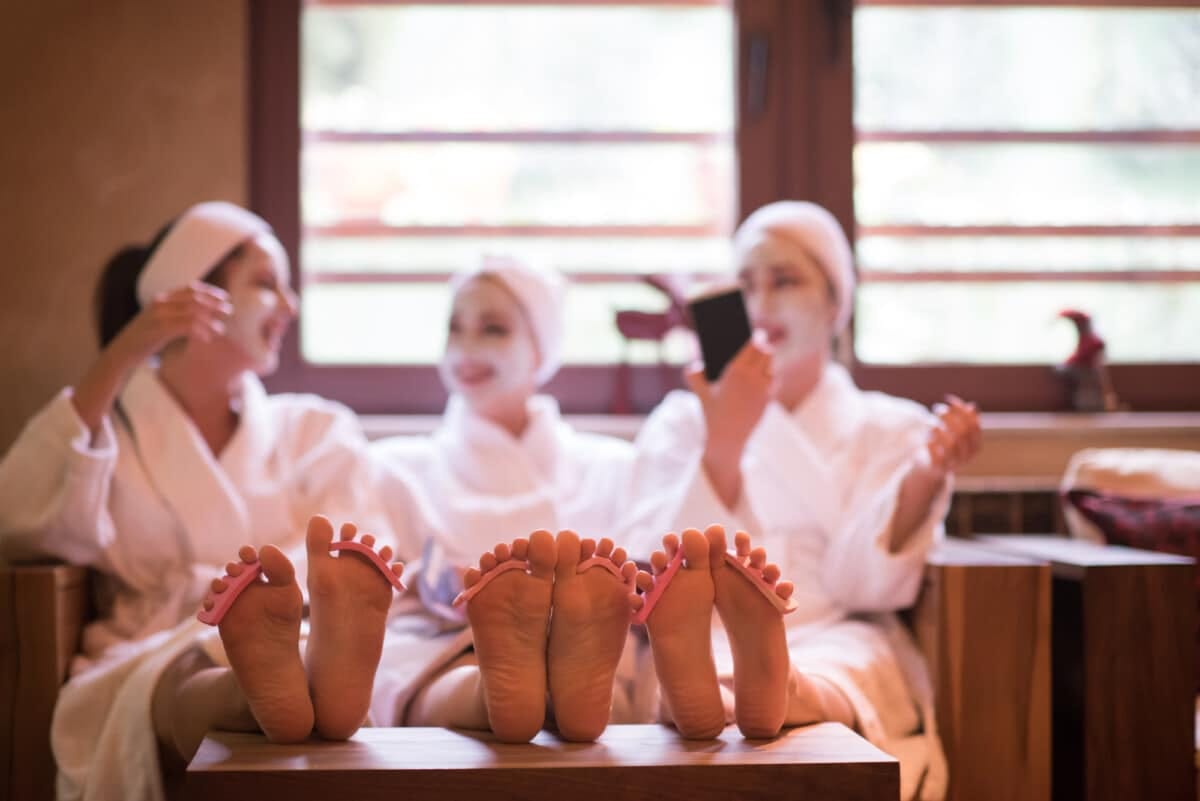 Isn't it high time you and your soul sisters escape the hustle and bustle, and retreat to a luxurious spa weekend in the tranquil Ozarks?
Imagine being pampered with soothing massages, indulging in aromatherapy sessions, and basking in the serene beauty of the lush Missouri wilderness.
A relaxing spa weekend in the Ozarks is an opportunity for you to unwind and bond with your closest friends while celebrating your upcoming nuptials.
During your stay at one of the many upscale spa resorts dotting the picturesque Ozark landscape, you can expect top-notch treatments tailored to your needs.
From hot stone massages that ease tense muscles to rejuvenating facials that bring out your natural glow, there's no shortage of ways to spoil yourself and create lasting memories with your bride tribe.
After a day spent luxuriating in these calming treatments, gather around a firepit under a starlit sky or sip on some local wine while reminiscing about shared experiences.
In this idyllic setting, surrounded by those who matter most, you'll find relaxation and a deep sense of belonging that will leave you feeling refreshed and ready for married life.
Final Thoughts
So, you thought Missouri was just a flyover state with little to offer for your bachelorette party, huh?
Well, think again!
From thrilling city adventures in St. Louis and Kansas City to relaxing spa weekends in the Ozarks, you've got endless options for an unforgettable celebration.
Who knew that the 'Show-Me State' would show you such a fabulous time?
Now go on and start planning that epic bachelorette bash—you'll thank yourself later!