You're about to embark on a fabulous journey to the Cornhusker State, a destination bursting with unexpected surprises and unique experiences perfect for an unforgettable bachelorette party.
Nestled in the heart of America's Midwest, Nebraska is more than just fields of corn and wide-open prairies – it's an undiscovered treasure trove for celebration.
This charismatic state offers an intriguing blend of vibrant city life, rural charm, and untamed wilderness, ready to be tailored to your bachelorette party needs.
Picture laughter-filled wine tours through local vineyards, exciting culinary experiences in Omaha, tranquil spa retreats nestled in the serene countryside, wild river adventures, and more.
Whether you're an urbanite with a love for the lively city, a serenity seeker, a gastronomy enthusiast, or an adventure lover, Nebraska's got you covered.
Ready to unfold the hidden party potential of Nebraska?
Adjust your party tiaras, brace yourself for a ride filled with laughter, bonding, and unforgettable moments, and let's navigate the intriguing, fun-filled, and occasionally surprising landscape of bachelorette party planning in Nebraska.
Hold on to your confetti cannons, ladies – this is going to be a delightful journey!
1. Wine Tasting and Brewery Tours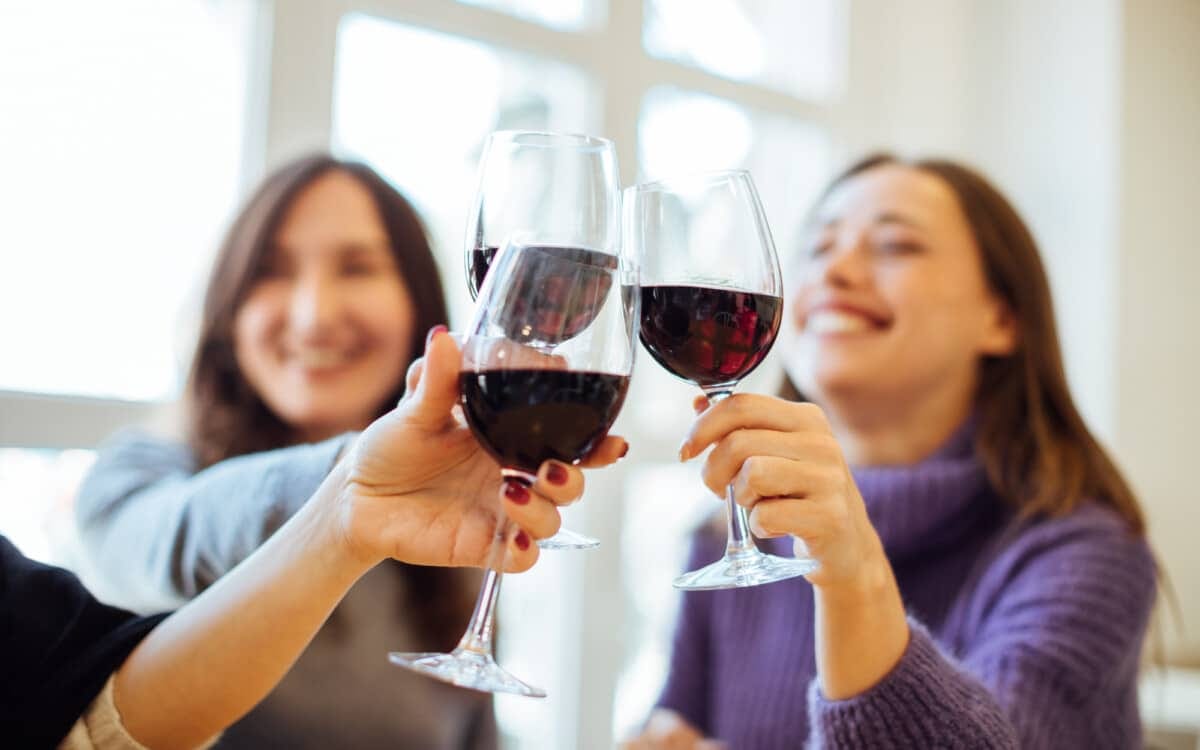 You can't go wrong with wine tastings and brewery tours for an unforgettable time!
Gather your best friends and embark on a delightful journey of vineyard hopping across Nebraska's beautiful countryside.
From quaint family-owned wineries to modern, sophisticated establishments, you'll discover the state's hidden gems while sipping on some delicious local wines.
Enjoy the camaraderie and laughter as you bond over shared experiences and create lasting memories in scenic vineyards.
Take your bachelorette party excitement up a notch by diving into the world of craft beer exploration.
Nebraska boasts numerous microbreweries that offer behind-the-scenes tours, allowing you to sample unique brews straight from the source.
Broaden your palate as you taste different styles of beers, learn about brewing techniques, and indulge in mouthwatering food pairings at each stop.
This fun-filled adventure is perfect for forging deeper connections with your friends while celebrating this special occasion in style!
2. Outdoor Adventures
You'll find no shortage of exhilarating escapades under the wide-open skies of the Cornhusker State!
For a bachelorette party that embraces the great outdoors, Nebraska offers plenty of adventures to bond with your tribe and create unforgettable memories.
From river tubing to glamping escapes, there's something for every nature-loving bride-to-be and her squad.
River Tubing: Float down one of Nebraska's scenic rivers, like the Niobrara or Platte River, for a fun-filled day of laughter and relaxation. Rent tubes from local outfitters and embark on a leisurely journey downstream, taking in breathtaking views as you go.
Glamping Escapes: Upgrade your camping experience by booking a luxurious glamping site. Choose from glamorous tents with cozy beds or well-appointed cabins nestled in serene natural settings – perfect for bonding around the campfire while still enjoying modern amenities.
Hiking Trails: Lace up your hiking boots and explore some of Nebraska's beautiful state parks, such as Indian Cave State Park or Chadron State Park, offering stunning landscapes and wildlife sightings along miles of trails suitable for various skill levels.
Ziplining & Ropes Courses: Unleash your inner adrenaline junkie with an exciting zipline tour or challenge yourselves at a high ropes course found throughout Nebraska.
Whatever outdoor adventure you choose for your bachelorette party in Nebraska, you're sure to leave feeling recharged and connected to both nature and your besties!
3. Spa Retreats and Wellness Activities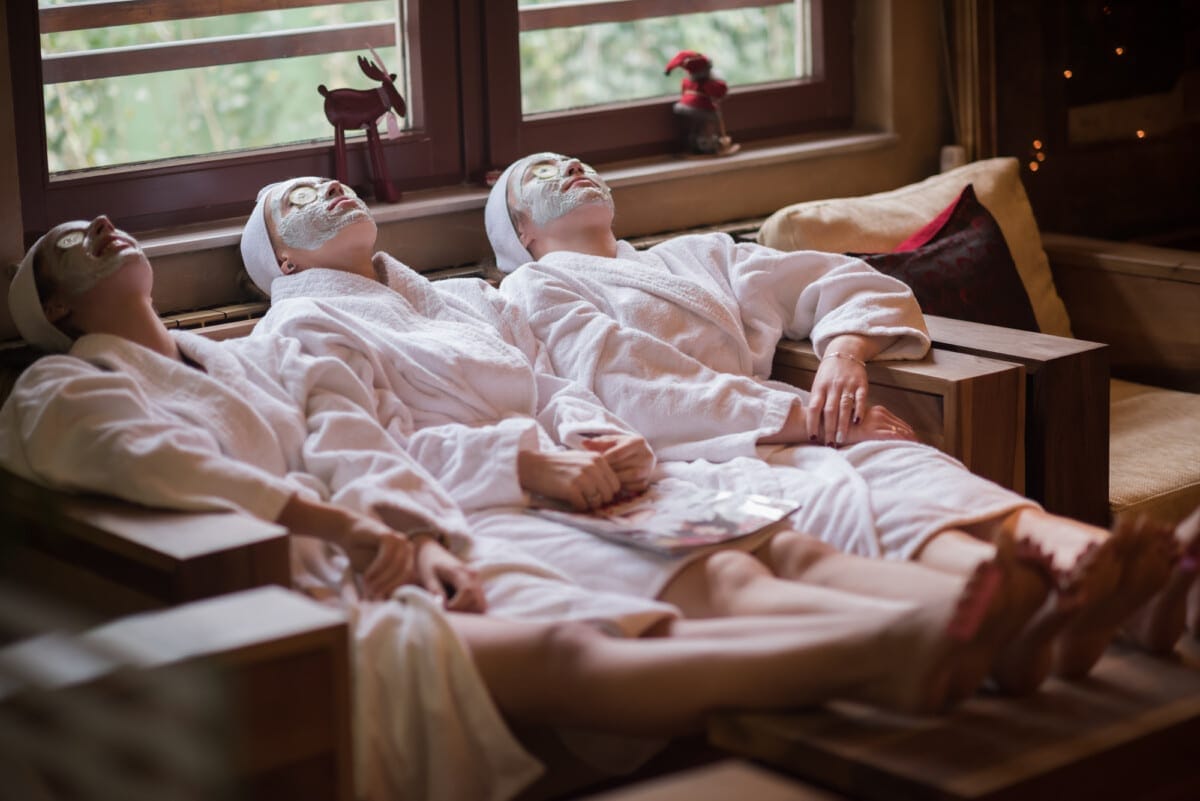 Ready for some serious relaxation and rejuvenation during your bachelorette party?
Treat yourself and your best friends to a luxurious spa experience. Complete with soothing massages and pampering treatments.
Don't forget to attend a calming yoga or energizing fitness class together. This ensures everyone feels refreshed and ready for all the bridal festivities ahead!
a. Relax at a Luxurious Spa
Treat yourself and your besties to a day of pampering at a luxurious spa, where you can unwind and indulge in rejuvenating treatments together.
Nebraska offers a variety of top-notch spas that specialize in providing the ultimate relaxation experience with an array of beauty treatments designed to make you feel like royalty.
From soothing massages to refreshing facials, there's something for everyone in your bachelorette party crew.
Experience full-body bliss with a hot stone massage, incorporating warm stones placed strategically on your body to release tension and promote deep relaxation.
Reveal your inner glow with a revitalizing facial treatment, customized to address your unique skin concerns while leaving you feeling refreshed and radiant.
Treat tired feet to an indulgent pedicure, complete with a foot soak, exfoliation, and nail polish application for the perfect finishing touch.
Unwind in style by lounging poolside or taking advantage of spa amenities such as saunas, steam rooms, and whirlpools.
Gather your girls for this memorable spa pampering experience that will leave you all feeling connected and renewed – ready to take on the world as one tribe!
b. Attend a Yoga or Fitness Class
Did you know that over 36 million Americans practice yoga regularly? It's no surprise, given the incredible physical and mental benefits it offers.
For your bachelorette party in Nebraska, consider attending a Yoga Retreat Bliss session or signing up for a fitness class with your besties.
Not only will you bond over shared experiences, but you'll also feel refreshed and rejuvenated before the big day.
Fitness Class Fun can include anything from dance classes to group workouts at a local gym or even an outdoor boot camp.
You and your crew can bond while breaking a sweat, laughing together, and cheering each other on.
Afterward, treat yourselves to some well-deserved relaxation by going out for a healthy meal or sipping on some delicious smoothies as you reminisce about the amazing time you've had together during this unforgettable bachelorette party experience.
4. Themed Parties and Entertainment
Imagine immersing yourself and your girls in a themed extravaganza full of laughter, entertainment, and unforgettable memories right here in the Cornhusker State.
Themed parties are an excellent way to celebrate your upcoming nuptials with a unique twist that will have everyone talking for years to come.
There are countless themes to choose from, but let's dive into just three popular options:
Themed Sleepover: Who says sleepovers are only for kids? Relive the fun of childhood with an adult-themed slumber party complete with matching pajamas, classic movies, and late-night gossip sessions. You can rent a cozy Airbnb or even book a suite at a local hotel for the ultimate girl's night in.
Murder Mystery Party: Get ready to solve a crime while enjoying cocktails and hors d'oeuvres with your besties! A murder mystery party is perfect for those who love suspense and intrigue mixed with good humor. Hire professional actors or purchase a DIY kit online to set up this thrilling experience.
Decades Party: Choose your favorite decade – whether it be the roaring '20s or groovy '70s – and have everyone dress accordingly as they dance the night away to iconic tunes from that era.
No matter which theme you choose, make sure it reflects your personality and interests so that you feel truly connected with your friends during this special event before tying the knot.
From themed sleepovers filled with nostalgia to solving mysteries together at a murder mystery party, these experiences will create strong bonds and unforgettable memories among you and your closest girlfriends as you embark on this new chapter of life together.
So go ahead—embrace that subconscious desire for belonging by diving headfirst into one of these amazing bachelorette party ideas in Nebraska!
5. Culinary Experiences and Dining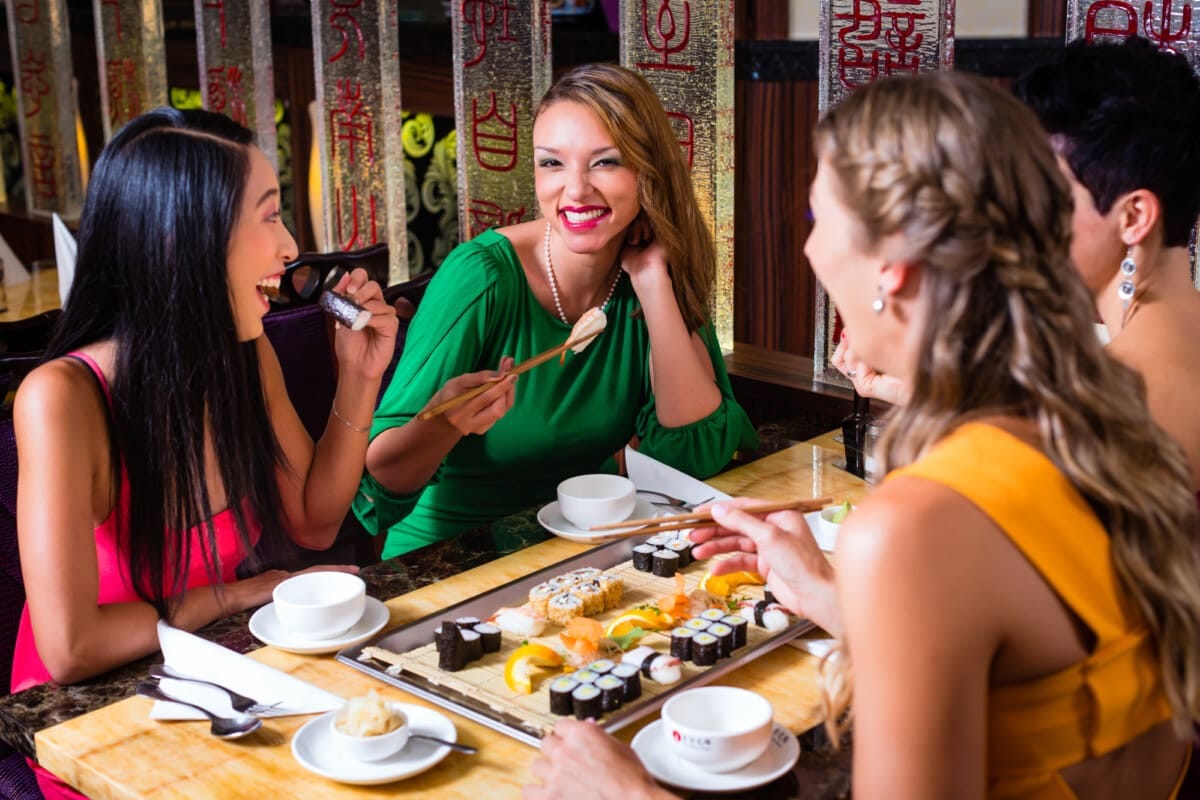 After exploring some fabulous themed parties and entertainment options for your Nebraska bachelorette party, it's time to tantalize your taste buds with unforgettable culinary experiences!
Food brings people together, and there's no better way to bond with your besties than embarking on a gastronomic adventure.
So get ready to indulge in gourmet cooking classes and unique food tours that will make your celebration truly memorable.
Gourmet cooking classes are an excellent way to elevate the bachelorette party experience. 
Not only do you get hands-on training from professional chefs, but you also have the chance to bond with your friends while learning new skills and concocting mouthwatering dishes together.
Many local culinary schools or private chefs in Nebraska offer group packages tailored specifically for bachelorette parties.
How about trying out a sushi-making class or mastering the art of crafting homemade pasta?
After all, who wouldn't love spending quality time with their favorite ladies while whipping up fantastic meals?
On top of that, consider embarking on a unique food tour around Omaha or Lincoln – these guided excursions will introduce you to hidden gems, local delicacies, and diverse flavors as you stroll through vibrant neighborhoods.
So go ahead – savor every bite as you forge lasting memories with your squad during this delicious bonding experience!
Final Thoughts
So, there you have it! The ultimate guide to throwing the most unforgettable bachelorette party in Nebraska.
With these fantastic ideas, your bride-to-be and her squad will be talking about this epic celebration for years to come.
Don't wait another minute – start planning the bachelorette party of a lifetime right here in the heart of America.
Trust us, it'll be nothing short of legendary!