Greetings, future brides and bridal squads!
As you embark on your pre-wedding journey, let's shift our attention to Nevada, a state well-versed in curating an eclectic mix of unique and memorable experiences. 
This guide will take you through a labyrinth of electrifying bachelorette party ideas, each set against the backdrop of the Silver State's diverse landscape.
Known for its glittering skyline, lavish casinos, and wild, untamed natural beauty, Nevada truly has something for every bachelorette.
From dazzling nights on the Las Vegas strip, to serene spa days at Lake Tahoe, adrenaline-pumping adventures in the Valley of Fire, immersive cultural experiences in Reno's Art District, to sipping fine wines in tranquil vineyards – we've crafted this guide to cater to every taste.
Are you ready to unravel the magic that Nevada has tucked under its sleeve for your bachelorette party?
Hold onto your veils, grab your celebratory bubbles, and let's delve deep into the world of exciting, heartfelt, and occasionally unexpected bachelorette party options in Nevada.
This is your ticket to creating lifelong memories – prepare for an exhilarating journey!
1. Las Vegas Nightlife Experience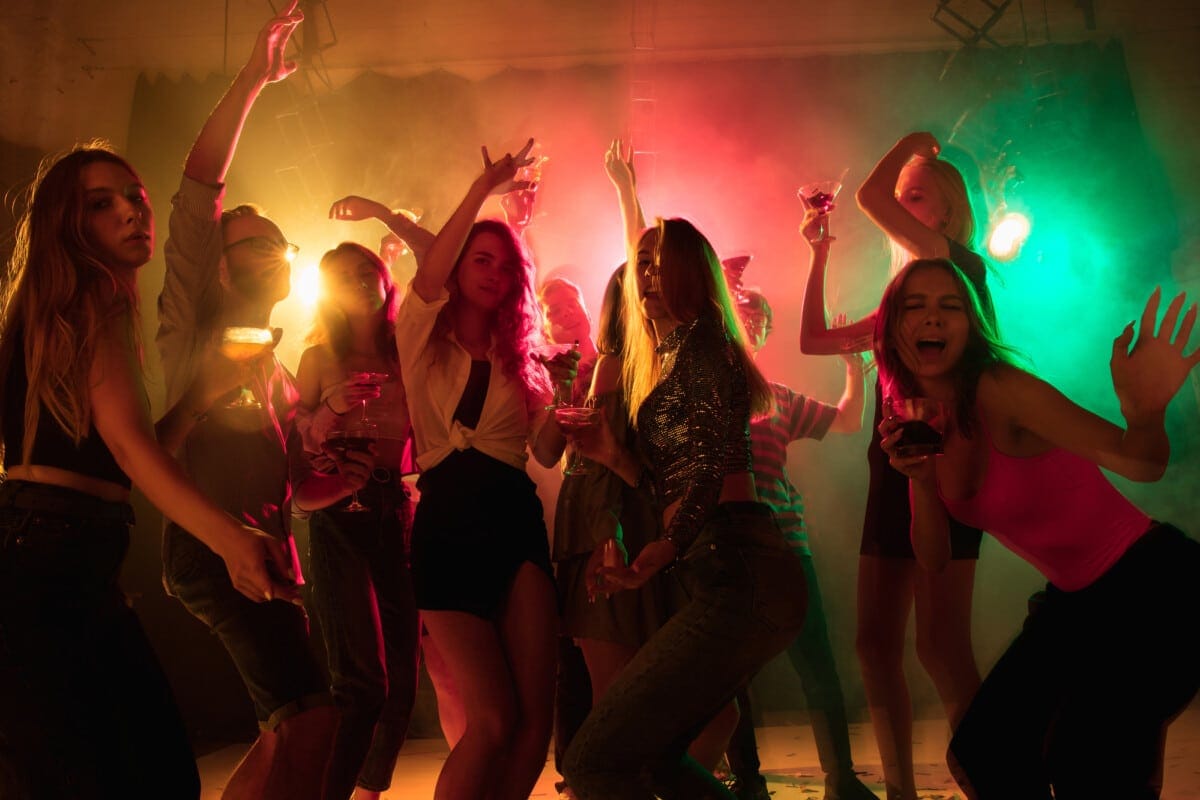 You can't beat the thrilling nightlife experience that Vegas offers, perfect for creating unforgettable memories with your besties!
Start your evening with a visit to the Neon Museum, where you'll be transported back in time as you marvel at vintage signs and dazzling lights from iconic Las Vegas establishments.
Afterward, elevate your night (literally) by boarding the High Roller observation wheel, taking in the city's skyline and snapping selfies for the 'gram.
As you explore more of Sin City's legendary party scene, make sure to hit up some of its hottest clubs like Hakkasan or Omnia – dance to world-class DJs, rub shoulders with fellow partygoers seeking an epic night out, and embrace that sense of belonging that only a bachelorette bash in Las Vegas can provide.
No matter what your tastes are – from chic lounges to high-energy dance floors – you're bound to find something that makes everyone in your group feel right at home.
So let loose and enjoy every moment; after all, this is one celebration you'll never want to forget!
a. Hot Air Balloon Rides
Soar high above the stunning landscapes with your besties on a hot air balloon ride, creating memories you'll cherish for years to come.
Nevada offers numerous options for breathtaking sunrise flights that will leave you and your friends in awe of the beauty that surrounds you.
As the sun begins to rise, casting vibrant hues of orange and pink across the sky, you'll feel a sense of belonging as you share this magical experience with those closest to you.
Glide smoothly over valleys, mountains, and desert landscapes while bonding with your girl squad like never before.
One popular option among bachelorette parties is to cap off your hot air balloon ride with a celebratory Champagne toast upon landing – what better way to toast your upcoming nuptials than by sipping bubbly while surrounded by Nevada's natural beauty?
As you raise your glasses together and celebrate this special moment in time, don't forget to snap some photos for posterity (and Instagram).
Your hot air balloon adventure will be an unforgettable addition to your bachelorette party itinerary that none of you will ever forget.
So gather up your crew and prepare for an exhilarating journey in the skies above Nevada!
b. ATV Desert Excursions
Rev up your engines and embrace the thrill of an ATV desert excursion, where you'll race across sandy dunes, navigate rocky terrain, and discover hidden gems with your best friends by your side.
Nevada's picturesque landscapes provide the perfect backdrop for this adrenaline-pumping adventure as you embark on a journey of desert exploration together, creating memories that will last a lifetime.
Before hitting the trails, ensure that everyone in your group is well-versed with ATV safety guidelines to guarantee a fun and accident-free experience.
During your ATV desert excursion, experienced guides will lead you through some of Nevada's most breathtaking off-road trails while sharing fascinating facts about local flora, fauna, and history.
Along the way, pause at spectacular lookout points to snap group photos or simply take in the stunning panoramic views.
Don't forget to pack some refreshments so you can stop for a picnic lunch amid nature's beauty.
As dusk approaches, gather around a bonfire under the starry sky – there's no better way to bond with your closest friends than sharing laughter and stories around a crackling fire after an exhilarating day conquering the wild terrain together.
2. Unique Entertainment Options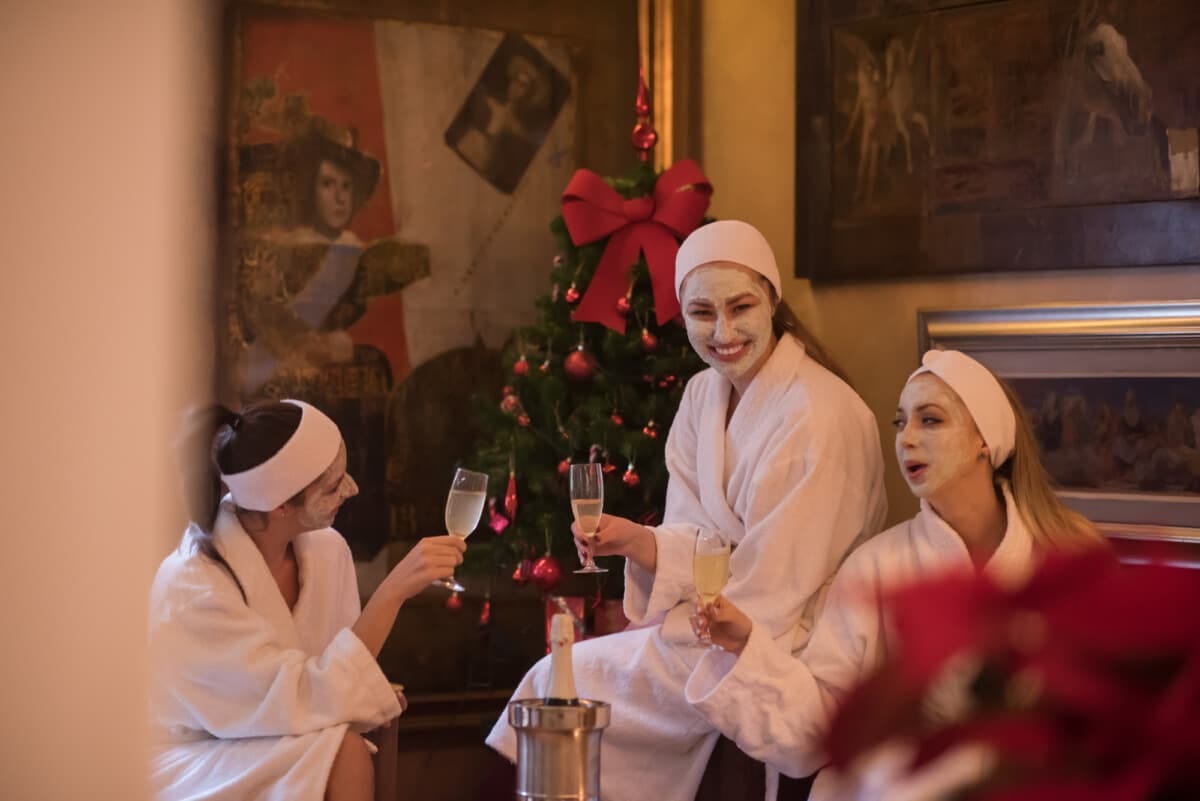 You'll find a plethora of one-of-a-kind entertainment options to make your celebration unforgettable in the Silver State!
Nevada offers creative workshops and immersive theater experiences that will leave you and your friends talking for years to come.
For instance, you could attend a painting or pottery class together, where everyone can create their own masterpiece while sipping on some wine. 
Or take part in an interactive murder mystery dinner show, where you get to solve the crime as a group while enjoying a delicious meal.
If you're looking for something even more unique, consider attending an immersive theater production like 'Absinthe' at Caesars Palace in Las Vegas – it's not just any ordinary show; this adults-only circus-themed spectacle combines acrobatics, burlesque, and outrageous comedy in an intimate setting.
Want to keep the excitement going?
Head over to The VOID at Grand Canal Shoppes for cutting-edge virtual reality adventures that transport you into fantastical worlds.
Whatever your taste may be, Nevada has endless entertainment possibilities waiting for you and your bachelorette party crew!
a. Luxurious Accommodations
When planning your unforgettable Nevada bachelorette party, consider indulging in luxurious accommodations to make the experience even more memorable.
Explore lavish hotel suites with breathtaking views and top-notch amenities, or opt for unique Airbnb rentals that offer a more personalized touch.
Don't forget to check out themed hotel packages designed specifically for bachelorette celebrations, ensuring you and your squad have the ultimate getaway tailored just for you.
b. Lavish Hotel Suites
Indulge in some extravagant hotel suites, fit for Marie Antoinette herself, as you celebrate the bride-to-be's last hurrah in style.
Nevada offers a plethora of lavish accommodations to make your bachelorette party unforgettable.
With opulent décor, unparalleled suite amenities, and indulgent in-suite dining options, you'll feel like royalty while celebrating with your closest friends.
Here are some enticing features of these luxurious suites that will make you feel like you truly belong:
Palatial living spaces: These spacious suites offer ample room for you and your entourage to relax and enjoy each other's company.
In-suite dining options: Have a gourmet meal delivered right to your door or indulge in a private chef experience tailored just for your group.
Stunning views: Take in the breathtaking scenery from floor-to-ceiling windows or unwind on an outdoor terrace overlooking the city skyline.
Decadent spa-like bathrooms: Pamper yourself with oversized soaking tubs, rainfall showers, and top-of-the-line toiletries before hitting the town or unwinding after a night out.
Personalized service: Experience exceptional hospitality with dedicated concierge services catering to your every whim during your stay.
With these incredible suite amenities and personalized attention at every turn, you'll create lasting memories that will be cherished by all.
So go ahead – spoil yourselves rotten as you toast to new beginnings and lifelong friendships at one of Nevada's most lavish hotels.
c. Airbnb Rentals
For a more intimate and personalized experience, consider booking a luxurious Airbnb rental for your celebration.
Nevada offers some incredible desert hideaways and cozy cabins that provide the perfect setting for an unforgettable bachelorette party.
With private pools, stunning views, and unique amenities, these rentals offer a sense of belonging that you simply can't get in a hotel suite.
Gather your closest friends for a weekend of laughter, relaxation, and bonding as you create memories to last a lifetime.
Whether you choose to stay in the heart of Las Vegas or venture out into the picturesque landscapes of Lake Tahoe or Red Rock Canyon, there is an Airbnb rental to suit every taste and style.
Imagine sipping on cocktails by your very own pool with breathtaking desert views or snuggling up next to a roaring fire in your secluded mountain cabin surrounded by nature's beauty.
The possibilities are endless when it comes to crafting the perfect bachelorette party getaway in Nevada's diverse landscape.
Embrace this opportunity to celebrate sisterhood while feeling right at home in one of these extraordinary vacation rentals.
3. Themed Hotel Packages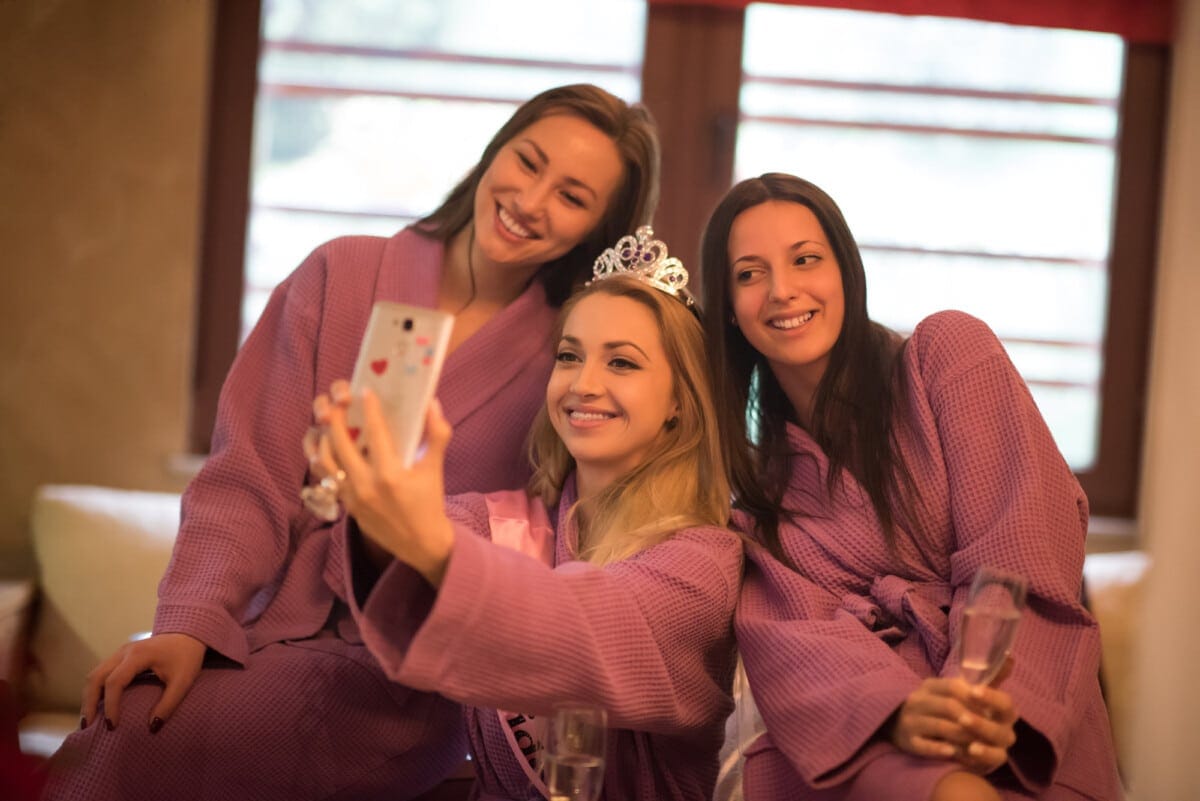 After exploring various Airbnb rental options for your bachelorette party in Nevada, you may be considering something more unique and fun for the ultimate girls' weekend.
Themed hotel packages might just be what you're looking for!
With a variety of themes to choose from, including themed brunches and hotel scavenger hunts, these hotels offer an exciting and memorable experience tailored to your group's interests.
Here are some options to consider:
Themed Brunches: Start your day off right with a fabulous themed brunch at the hotel. Whether it's a glamorous Gatsby-style affair, a magical Harry Potter-inspired feast, or a sultry Moulin Rouge extravaganza, your taste buds will be tantalized while enjoying the company of your best friends.
Hotel Scavenger Hunts: Put on your thinking caps and get ready for an adventure! Participate in thrilling hotel scavenger hunts designed exclusively for bachelorette parties. These interactive experiences will have you exploring every nook and cranny of the hotel while working together as a team to uncover clues and solve riddles.
Spa Day Packages: Pamper yourselves with luxurious spa treatments designed specifically for bridal parties. These indulgent packages include relaxing massages, rejuvenating facials, and soothing body wraps that will leave everyone feeling refreshed and revitalized.
Don't settle for just any accommodation when planning this special occasion – make it unforgettable by booking one of these incredible themed hotel packages in Nevada.
Not only will you enjoy top-of-the-line amenities during your stay, but you'll also create lasting memories with those who mean the most to you – your bridesmaids!
Final Thoughts
So, you've explored the glitz and glamor of Las Vegas nightlife, unwound at a relaxing spa retreat, embraced your adventurous side with outdoor activities, and indulged in unique entertainment options.
It's safe to say that Nevada has provided the ultimate bachelorette party experience for you and your squad.
In conclusion, don't hesitate to dive into all that Nevada has to offer for an unforgettable bachelorette party.
After all, as they say: 'What happens in Vegas stays in Vegas.' So go ahead – make memories that will last a lifetime!