Known as the Land of Enchantment, New Mexico offers a rich tapestry of cultural experiences, awe-inspiring vistas, and unforgettable adventures that make it an unparalleled destination for such a special occasion.
New Mexico, with its captivating blend of thriving arts scenes, ancient cultural heritage, dramatic landscapes, and world-renowned cuisine, provides a treasure trove of unique bachelorette party ideas.
Picture this: A rejuvenating spa day in Santa Fe, exploring vibrant art galleries in Taos, hiking through the majestic Sandia Mountains, participating in interactive cooking classes, or even star gazing at one of the many famous observatories.
This guide is designed to cater to every personality type, whether you're a thrill-seeker, a foodie, or someone who simply loves to bask in the beauty of nature.
Are you ready to embark on this exciting journey?
Grab your sun hats, put on your sunglasses, and let's delve into the fascinating and sometimes surprising world of bachelorette party planning in New Mexico.
Hold on to your party poppers, ladies, we're about to plan an epic celebration!
1. Albuquerque Nightlife Adventure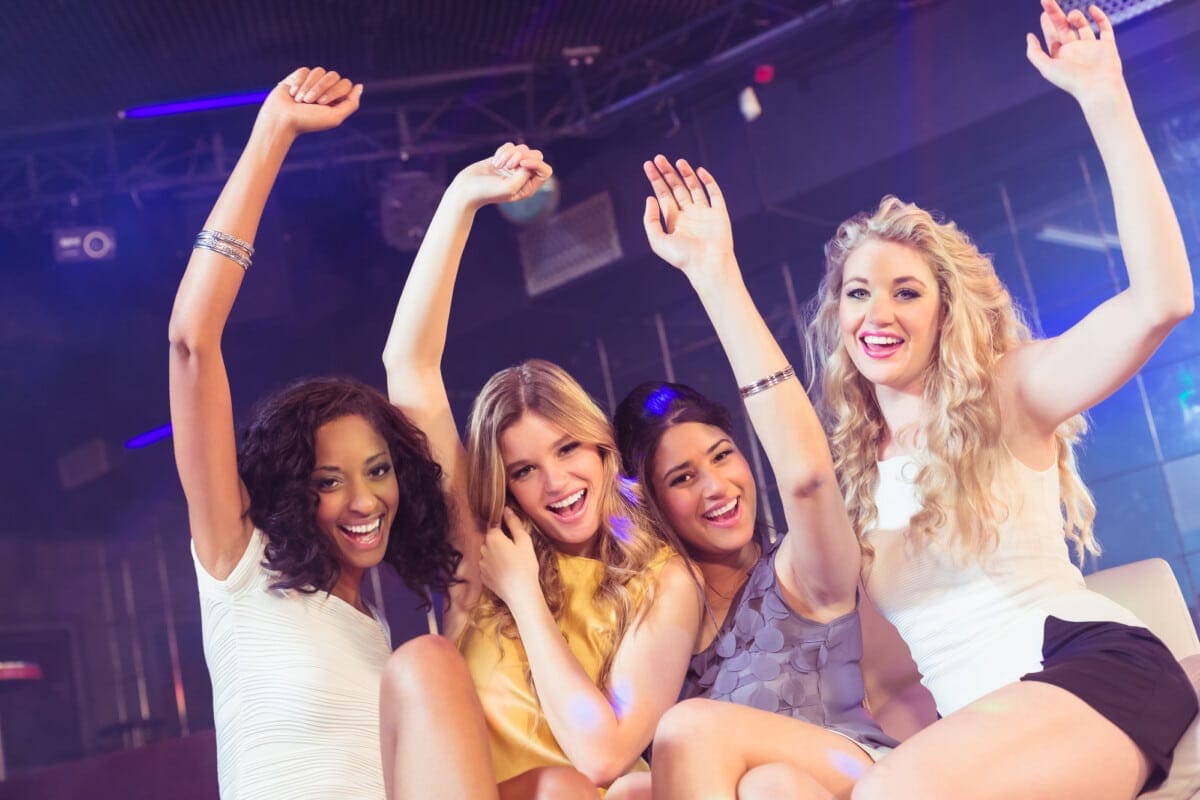 Get ready to dive into Albuquerque's vibrant nightlife scene, where you'll find an array of lively bars, clubs, and entertainment venues to make your night unforgettable.
Start by hitting up some of the city's hottest Albuquerque dance clubs like Effex Nightclub or QBar Lounge, where you can dance the night away with your best friends while sipping on delicious cocktails.
If you're looking for something a bit more laid-back but still full of excitement, consider checking out one of the many live music venues scattered throughout the city.
As the evening winds down and you're ready for a truly unique experience, head out into the desert for a stargazing adventure unlike any other.
New Mexico's clear skies and low light pollution make it an ideal location for gazing at constellations and shooting stars. 
Bundle up in cozy blankets as you lay back on comfortable loungers and marvel at the vastness of our universe.
Share stories, laughter, and create lasting memories under the twinkling sky with your closest friends as you celebrate this special occasion together in beautiful New Mexico.
2. Taos Outdoor Getaway
Get ready for a thrilling and unforgettable Taos outdoor getaway that'll have you and your besties reminiscing for years to come!
This picturesque town in New Mexico offers an abundance of outdoor activities and breathtaking landscapes, perfect for celebrating the bride-to-be's send-off into married life.
From exploring the stunning Taos hiking trails to experiencing the adrenaline rush of whitewater rafting, there's no shortage of excitement to be had in this one-of-a-kind destination.
Embark on a guided hike through the spectacular Taos hiking trails, where you'll discover enchanting waterfalls, panoramic mountain views, and lush forests.
Experience heart-pounding excitement as you navigate the rapids of the Rio Grande during a thrilling whitewater rafting adventure.
Soar above the scenic landscape with a hot air balloon ride at sunrise or sunset, providing an unforgettable experience with your closest friends.
Unwind after a day full of activities by relaxing at one of Taos' luxurious spas or sipping on locally crafted wine while gazing out at the beautiful surroundings.
No matter what kind of adventures you're looking for, Taos has something for everyone to enjoy in this ultimate outdoor getaway.
Bring together your favorite group of ladies and create memories that will last a lifetime as you celebrate love, friendship, and new beginnings in this stunning New Mexico paradise.
3. Cultural Immersion in New Mexico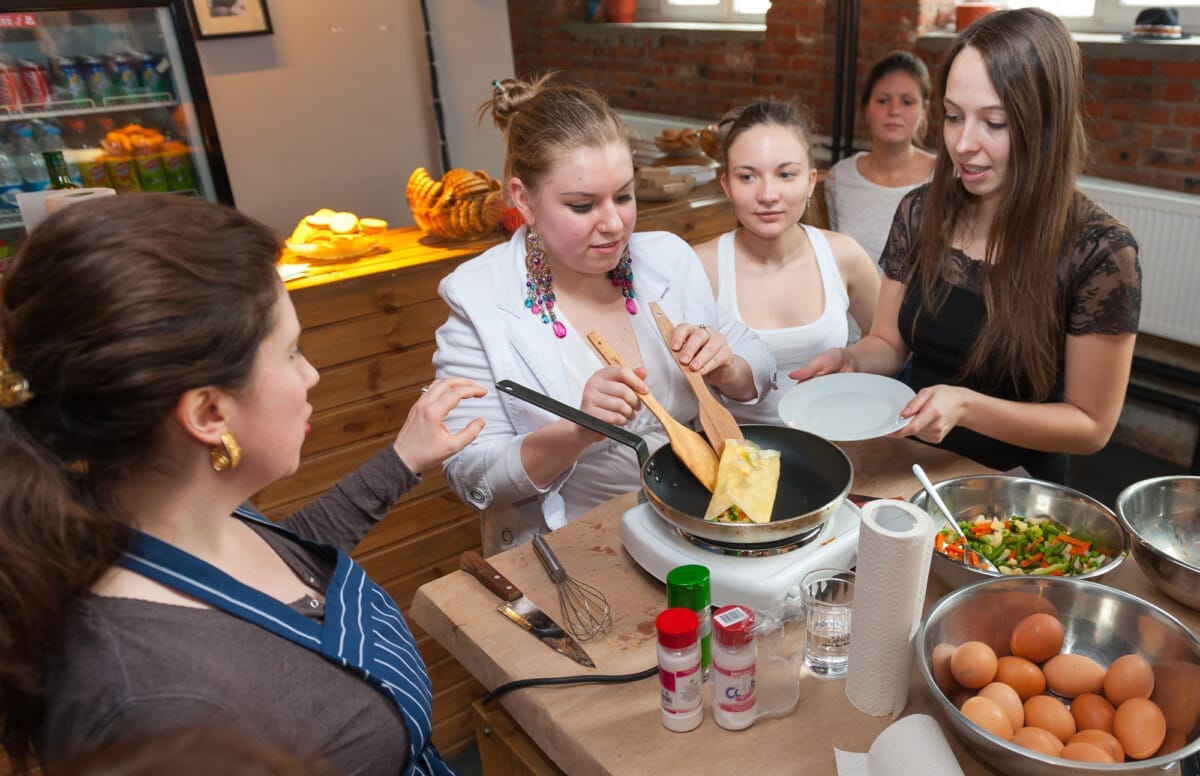 Ready to immerse yourself in New Mexico's rich culture?
Start by taking a hands-on cooking class to master the art of local cuisine.
Then, witness and appreciate a traditional Native American ceremony for an authentic experience.
Don't forget to explore historic pueblos and adobe buildings, where the past comes alive in every corner!
a. Take a Cooking Class
Embark on a culinary adventure by signing up for a cooking class where you and your gal pals can whip up some scrumptious dishes that'll make even Marie Antoinette say, "Let them eat cake!"
New Mexico is known for its rich culinary heritage, offering an array of flavors that combine Native American, Spanish, and Mexican influences.
Imagine bonding with your girlfriends as you create mouthwatering culinary creations using local ingredients like chiles, corn tortillas, and artisan cheeses.
A cooking class is not only a fun way to spend time together but also an opportunity to learn new skills and have a recipe swap with your friends.
One popular option in New Mexico is the Santa Fe School of Cooking.
Here, expert chefs will guide you through hands-on classes that explore traditional Southwestern cuisine or delve into more specialized topics like tamales or seasonal ingredients.
Head over to Jane Butel's Cooking School in Albuquerque for a weekend-long immersion course featuring delicious dishes from the Southwest and beyond.
No matter which experience you choose, you'll leave with full bellies, new recipes to try at home, and memories of laughter-filled moments shared with your best friends – making it the perfect ingredient for an unforgettable bachelorette party!
b. Attend a Traditional Native American Ceremony
Dive into the rich cultural tapestry of the region by attending a traditional Native American ceremony with your closest friends.
New Mexico is home to numerous Pueblo tribes, each with its own unique customs and traditions.
One unforgettable experience you can share with your girlfriends is participating in a Pueblo pottery workshop, where you'll learn the ancient art of pottery making from skilled artisans.
As you mold clay and etch intricate designs onto your creations, you'll feel a deep connection to the land and its people.
Afterward, immerse yourselves in the mesmerizing rhythms of a Navajo dance performance as dancers adorned in vibrant regalia tell stories through movement.
As night falls, gather around a crackling bonfire under the vast New Mexican sky for an intimate storytelling session led by tribal elders.
Listen intently as they weave tales of creation, heroism, and love that have been passed down through generations.
The flickering flames cast shadows on their faces as they speak in hushed tones about their ancestors' wisdom and resilience – it's an experience that will leave you feeling humbled and inspired.
By attending these ceremonies together, not only will you be celebrating your friend's upcoming nuptials but also forging an unbreakable bond between yourselves as you gain insight into this beautiful culture that has thrived for centuries against all odds.
c. Visit Historic Pueblos and Adobe Buildings
Can't get enough of that rich cultural vibe?
Explore historic Pueblos and Adobe buildings for an unforgettable experience steeped in history and architectural beauty!
New Mexico is home to some of the oldest continuously inhabited settlements in North America, where adobe architecture has been lovingly preserved.
Wander through the narrow streets of Taos Pueblo or Acoma Sky City, marvel at the craftsmanship of Pueblo pottery, and feel a deep connection to centuries-old traditions. 
These ancient sites provide a unique backdrop for your bachelorette party, as you immerse yourselves in a world that transcends time.
Your journey into New Mexico's past doesn't have to end there – why not take an adobe building workshop together?
Learn about traditional building techniques using earth and straw while bonding with your besties over this shared hands-on experience.
Or perhaps visit local artisans who create stunning Pueblo pottery pieces, showcasing their skills passed down through generations.
You'll gain a newfound appreciation for these age-old customs while forging lasting memories with your closest friends.
As you explore historic pueblos and adobe buildings, you'll find yourself not only celebrating your upcoming nuptials but also embracing the rich heritage that makes New Mexico truly enchanting.
4. Wine Tasting Tour Through Southern New Mexico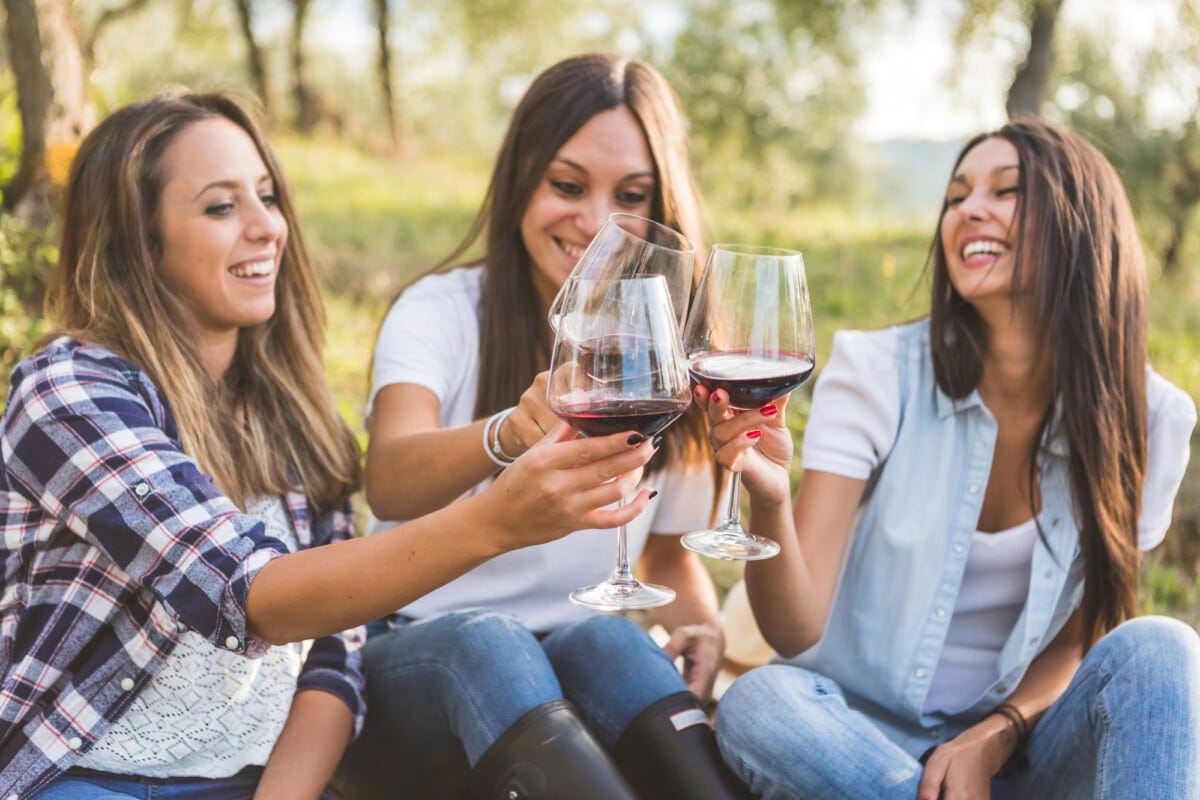 Sip and savor your way through Southern New Mexico's picturesque vineyards, where sun-kissed grapes meet rolling desert hills for an unforgettable wine-tasting experience.
As you explore the scenic vineyards with your best friends, you'll discover a diverse range of wineries that offer not only delectable wines but also memorable winery events to make your bachelorette party one for the books.
From intimate tastings in rustic cellars to lively festivals celebrating the harvest season, there's no shortage of opportunities to indulge in delicious vino while bonding with your girl squad.
Immerse yourself in New Mexico's rich viticultural history as you visit boutique wineries nestled among breathtaking landscapes and learn about their unique terroir-driven approach to winemaking.
Expert guides will lead you on a journey from grape to glass, sharing their passion and knowledge along the way.
As evening approaches, treat yourselves to a gourmet dinner paired with exquisite local wines at a vineyard restaurant, or join in on one of the many themed wine parties hosted throughout the region.
Whether you're a wine connoisseur or simply looking for a fun-filled day out with your tribe, this is an essential addition to any bachelorette party itinerary that guarantees good times and even better memories.
Final Thoughts
So, you've got quite a few fantastic options for that unforgettable bachelorette party in New Mexico.
Each offers its own unique experience, catering to different interests and preferences.
Whether it's an exciting Albuquerque night adventure, a relaxing Santa Fe spa retreat, or an outdoor getaway in Taos – you'll find the perfect celebration spot.
It's no coincidence that New Mexico has something special for everyone!